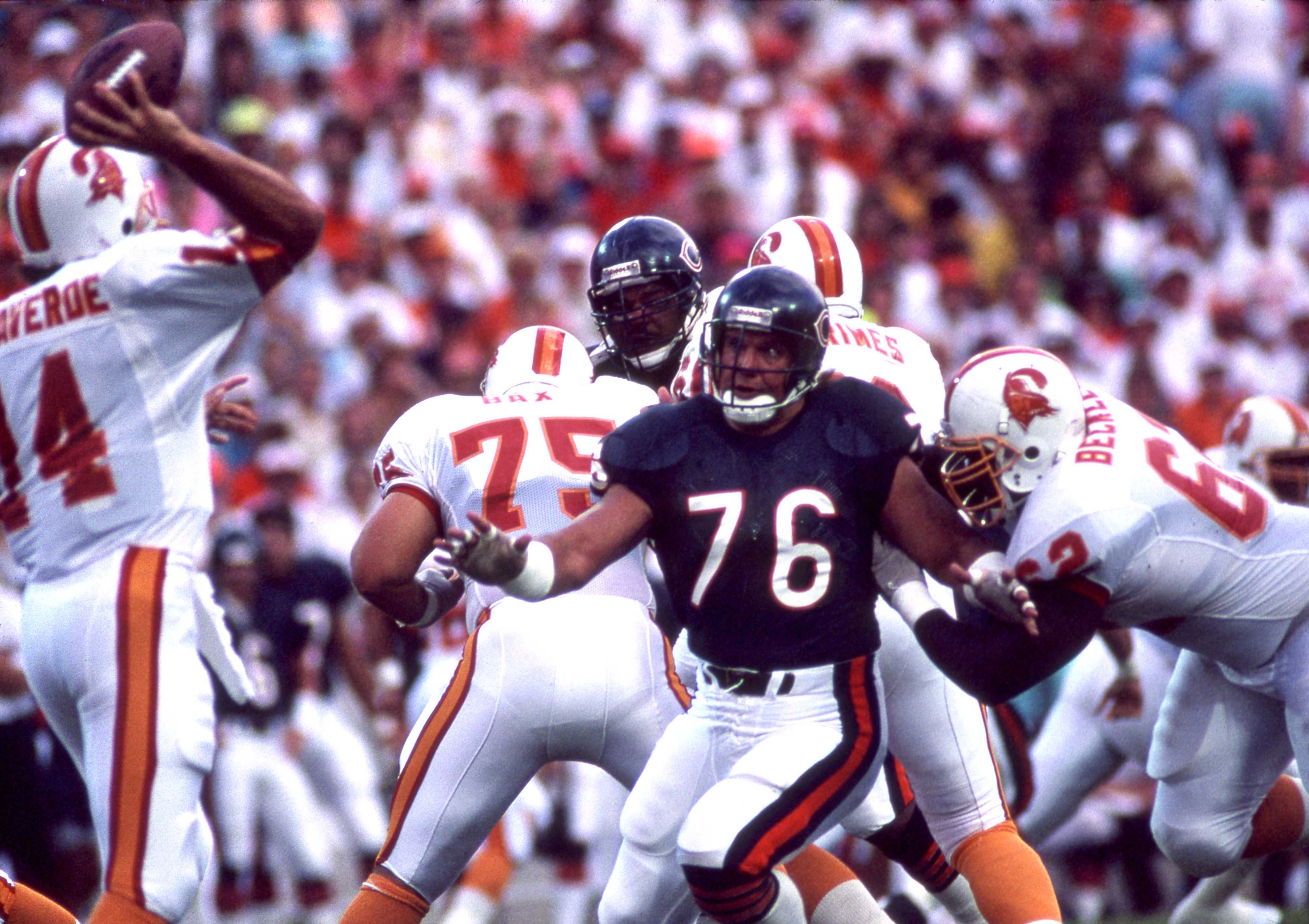 Steve McMichael Is the Greatest Player to Suit Up for Both the Chicago Bears and the Green Bay Packers
Although Steve McMichael played for both the Chicago Bears and the Green Bay Packers, he is a Bear at heart.
The Green Bay Packers and Chicago Bears are two of the oldest teams in the NFL. They've been going at it since 1921, and they meet up again for the first time in 2022 Sunday night. The teams have had some memorable battles. They've had some memorable players. They've even had players suit up for both squads, and defensive end Steve McMichael gets the nod as the best player to take part on both sides of the rivalry.
Steve McMichael enjoyed a 15-year NFL career, 13 coming with the Chicago Bears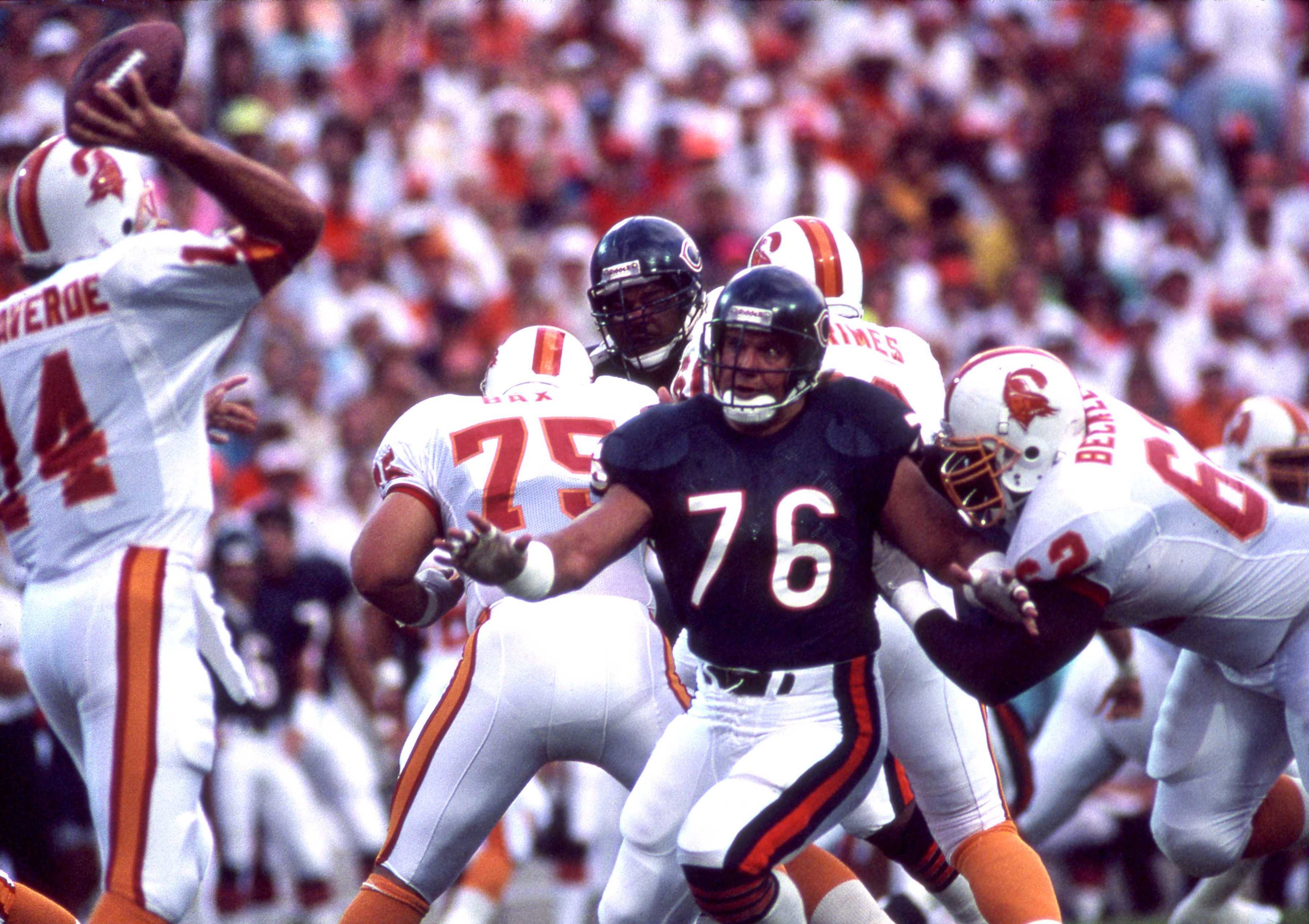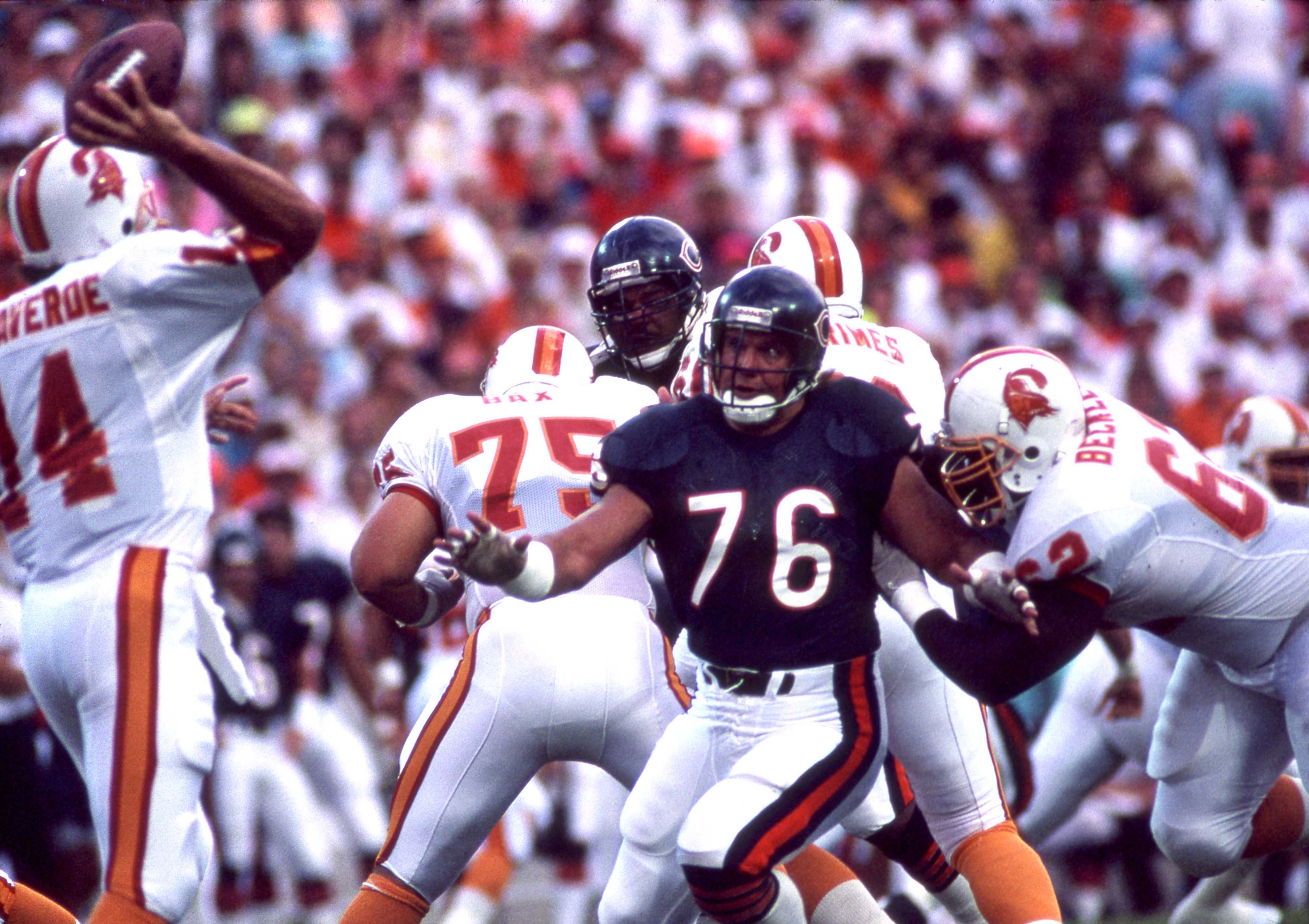 Make no mistake about it, McMichael is a Chicago Bear. Although the New England Patriots selected him in the third round of the 1980 NFL Draft, he played one season with the Pats before they cut him before his second season. He signed with the Bears as a free agent in 1981 and went on to play 13 seasons in Chicago. In the final year of his NFL career, he hooked on with the rival Packers.
"This is the story I tell the Bears fans to make it all right — because they're disgruntled I (played in Green Bay) — and after I tell it to them like this they're all right with it," McMichael said to Rob Demovsky of ESPN in 2018. "For 13 years I played against the Packers and beat them every year, so I whooped their ass, right? The last year of my career I went up there and wasn't any good anymore and stole their money.
"That's a little satire, but it gets over with them. Because I don't want them being disgruntled with me because I consider myself a Bear, baby."
McMichael, a two-time All-Pro defensive tackle, anchored a defense that is arguably the best ever. The 1985 Bears put on a defensive clinic en route to a Super Bowl 20 title when they defeated the Patriots 46-10.
He heads a list of players, including Jim McMahon, Mike Tomczak, Julius Peppers, and Jimmy Graham, among others, who played for both teams.
McMichael was diagnosed with ALS last year
McMichael played all 16 games with the Packers in 1994 but called it quits after that season. He began a professional wrestling career in 1995. He was hired by World Championship Wrestling and remained on the scene until 1999.
In April 2021, McMichael announced he was diagnosed with amyotrophic lateral sclerosis (ALS). The man known as "Mongo," known for his physical stature, has been confined to a wheelchair. His medical costs are rising, and his wrestling buddies recently came together to help raise "Money for Mongo."
Eric Bischoff, a promoter, executive producer, and announcer for World Championship Wrestling, is close with McMichael and came together with other wrestling icons such as Ric Flair, Jeff Jarrett, Jim Ross and Mick Foley, among others to help.
"Obviously he was physically a big guy, but when he walked into a room, he just commanded it with a sense of humor and his presence," said Bischoff of McMichael before the event, per WGN 9 in Chicago. "Not his physical presence, but just his personality.
"I guess I'm more in tune with my emotions, and it's going to be hard. It's going to be hard. But it's also made me grateful to be a part of something that can kinda give him some love and support. To see a community of people all doing the same and coming out and supporting someone who is worthy of that support."
Like Sportscasting on Facebook. Follow us on Twitter @sportscasting19 and subscribe to our YouTube channel.