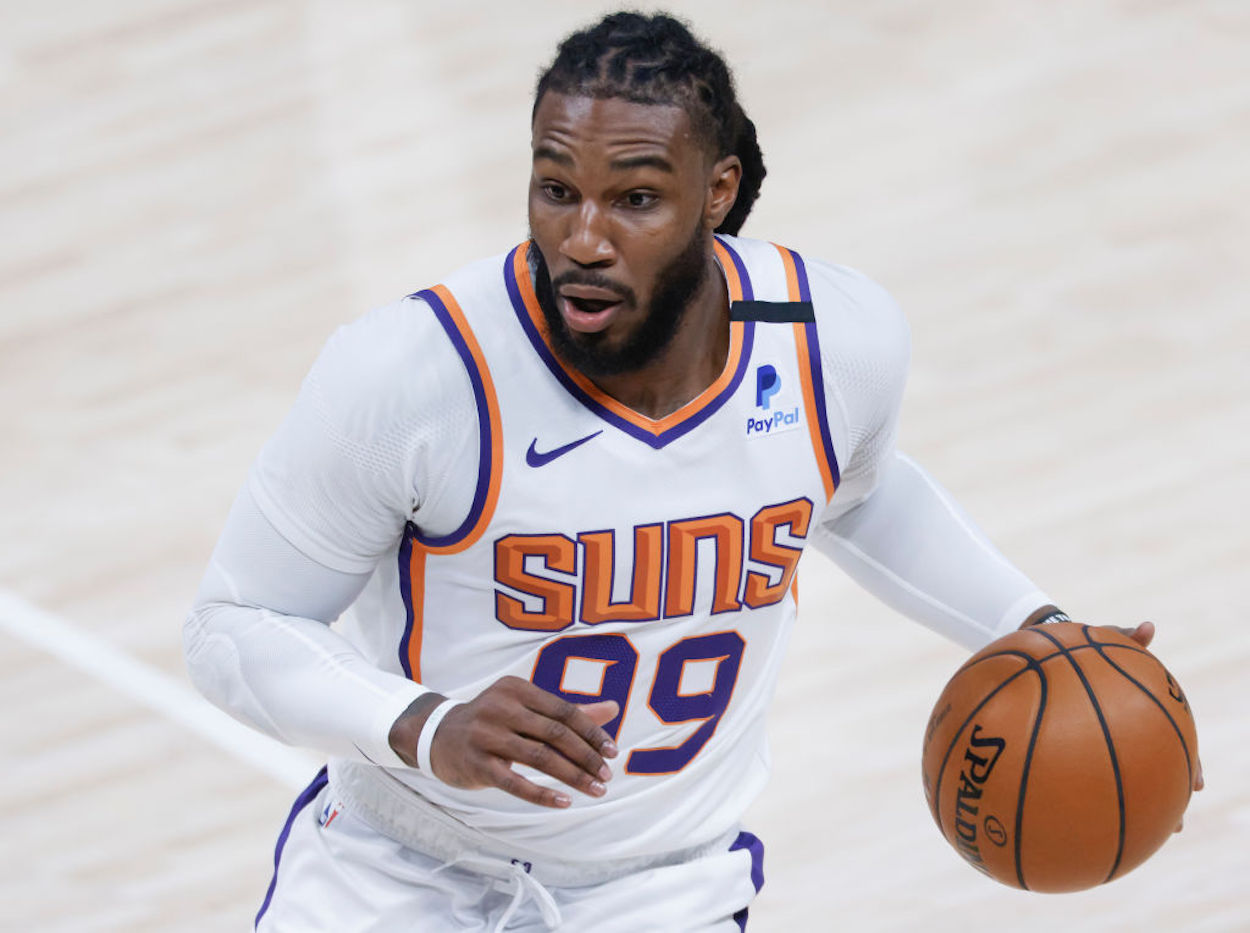 Suns Forward Jae Crowder Is Receiving an 'Overwhelming Number of Death Threats' and He Doesn't Know Why
Jae Crowder is one of the most respected players in the NBA, but he's recently been receiving an "overwhelming number of death threats."
Jae Crowder is a fairly harmless player compared to the rest of the NBA. Besides his physical on-ball defense and occasional trash talk, Crowder goes about his business on a nightly basis and mostly keeps to himself.
But recently the Phoenix Suns forward has been receiving what he called an "overwhelming number of death threats" from anonymous NBA fans, which is making him fear for his and his daughter's life.
Jae Crowder's NBA career
Jae Crowder is the precise definition of an NBA journeyman. Some star players spend their entire careers with the team that drafted them, and some can't even purchase a home in a specific city because they get traded seemingly every year. Crowder is a textbook example of the latter.
Crowder was drafted by the Cleveland Cavaliers in 2012, but he was immediately traded to the Dallas Mavericks. After spending two years in Dallas, he was shipped to the Boston Celtics in the middle of the 2014 season. Crowder lasted three seasons in Boston before he rejoined the Cavaliers in 2017, but he was traded again in the middle of the season, this time to the Utah Jazz.
In 2019, Crowder moved to the Memphis Grizzlies but was shipped to the Miami Heat in the middle of the season again. Crowder signed with the Suns in 2020 to mark the seventh stop in his nine-year NBA career.
Despite never finding a true home in the NBA, Crowder has been a reliable bench scorer and defensive stopper at every stop along the way. He's averaging 9.6 points and 4.1 rebounds per game for his career.
Crowder has been receiving death threats
Earlier this week, Jae Crowder revealed via social media that he was receiving an unusual number of death threats recently.
"It's wild to me the amount of death threats I get on the regular.. How can ppl send messages/mail wantin to kill me, but never met me.!" Crowder wrote in an Instagram story.
Crowder later explained the situation to The Arizona Republic.
"I get death threats all the time and just felt like the other day woke up and it was just like an overwhelming number of death threats in my messages and mails," Crowder told The Arizona Republic on Tuesday.
Crowder doesn't know why death threats are rolling in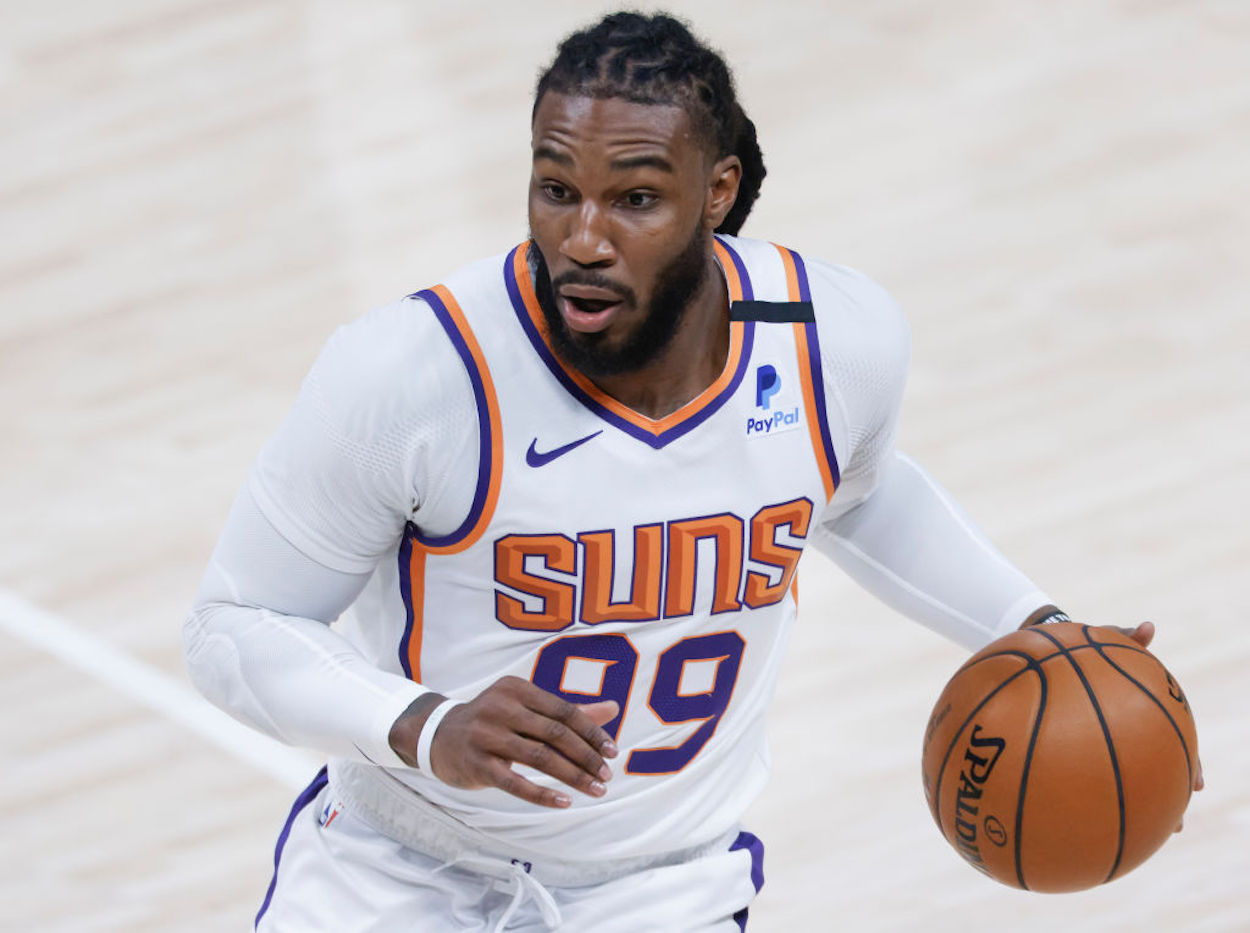 Normally, when a professional athlete receives death threats they're stemming from a specific incident. In this case, though, Crowder has no idea why he's being targeted.
"I don't know where this is coming from," he said. "I don't know who's behind it. I don't know what fan base is behind it. I don't know anything about it. I'm just trying to take precautions and what I need to do to protect myself and my family. That's what I'm doing."
Crowder isn't just fearing for himself, but for his six-year-old daughter as well.
"I gotta update my security since I don't even know where this hate coming from & before I let my guard down & let one of you take me away from my daughter.! Stay blessed ppl and continue spreading love," Crowder wrote in another Instagram story.
Being a professional athlete isn't all the glitz and glamour it's made out to be.