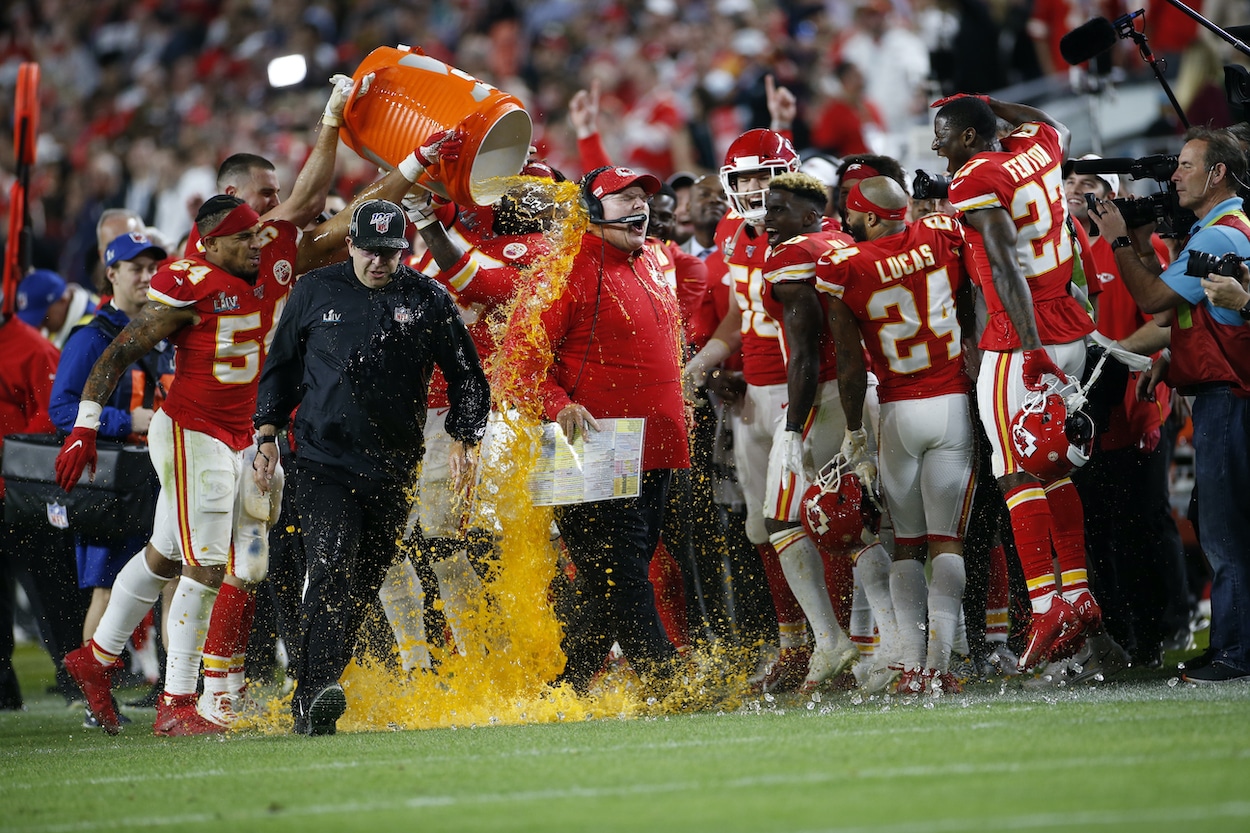 Super Bowl Prop Bets: The 5 Wildest and Wackiest Props Available for Eagles vs. Chiefs
The five weirdest Super Bowl prop bets available for the big game.
The Super Bowl isn't just the most popular event in American sports. It's also the most popular betting day on the sports calendar every year. Sportsbooks are very much aware of that fact, so they offer a wide variety of bizarre prop bets in addition to the typical football-related props.
So, as we inch closer to Super Bowl 57 between the Philadelphia Eagles and the Kansas City Chiefs, let's dive into the five wackiest prop bets available for the big game.
Number of hot dogs sold at State Farm Stadium during Super Bowl 57
Over 17,000 -150
Under 17,000 +115
That's right, you can actually bet on how many hot dogs will be sold during Super Bowl 57. I have no logical way to handicap this hilarious prop, but State Farm Arena holds about 63,000 fans. Do with that information what you will.
Super Bowl halftime show: Color of Rihanna's first outfit
Black -110
Gold +600
Silver/Gray +600
White +600
Green +700
Purple/Pink +800
Red +850
Blue +1000
Brown +1400
Yellow +1400
Orange +1800
Super Bowl halftime show props have become more popular in recent years. With Rihanna set to take the stage this Sunday, you can bet on what color outfit the megastar will open her show with. Black is a huge favorite at -110, but there are plenty of enticing longshots on the board.
How many TikTok videos will Jackson Mahomes post during the Super Bowl?
Over 1.5 +145
Under 1.5 -190
Patrick Mahomes' younger brother, Jackson Mahomes, has become quite famous himself on the video app TikTok. He'll be in attendance at Super Bowl 57 and will likely be on the field prior to the game, but will he post more than one video from State Farm Stadium? If you think so, you can get plus-money on the over 1.5.
What color liquid will be poured on the winning coach of Super Bowl 57?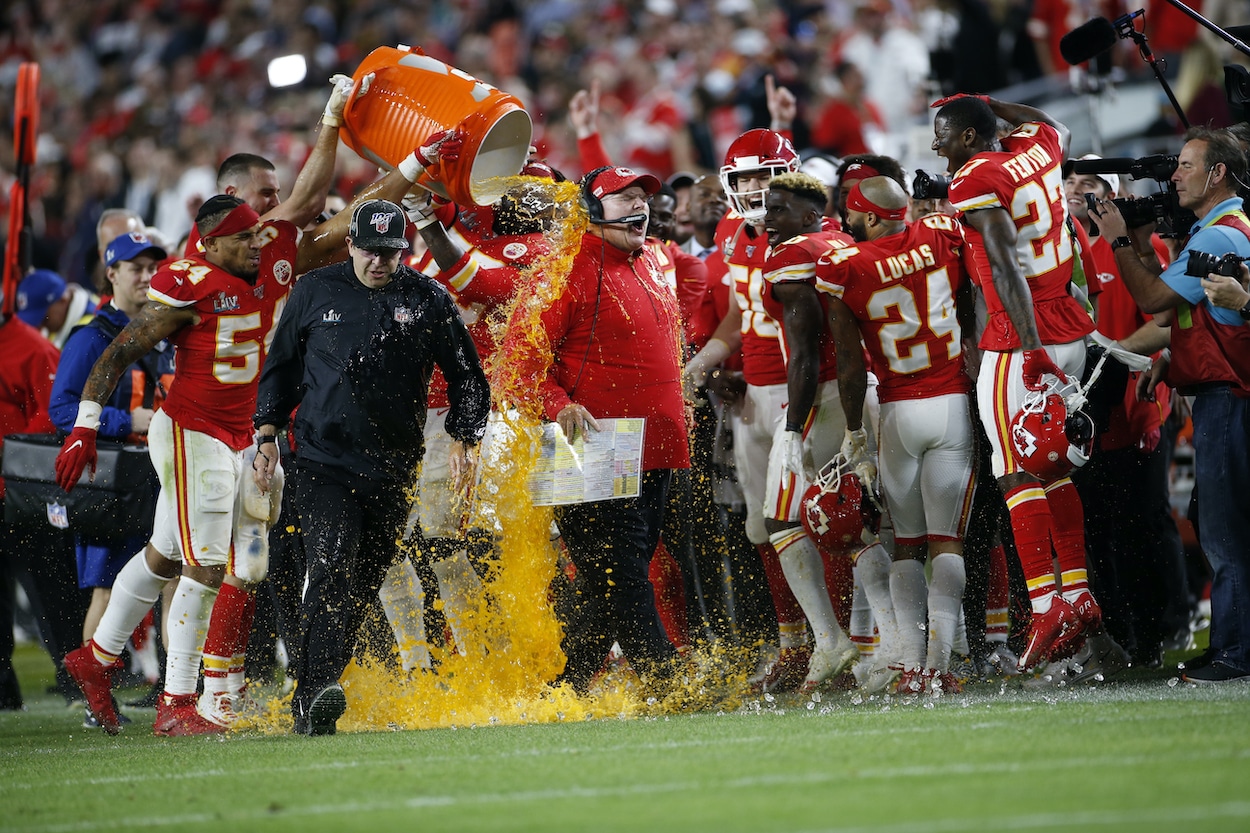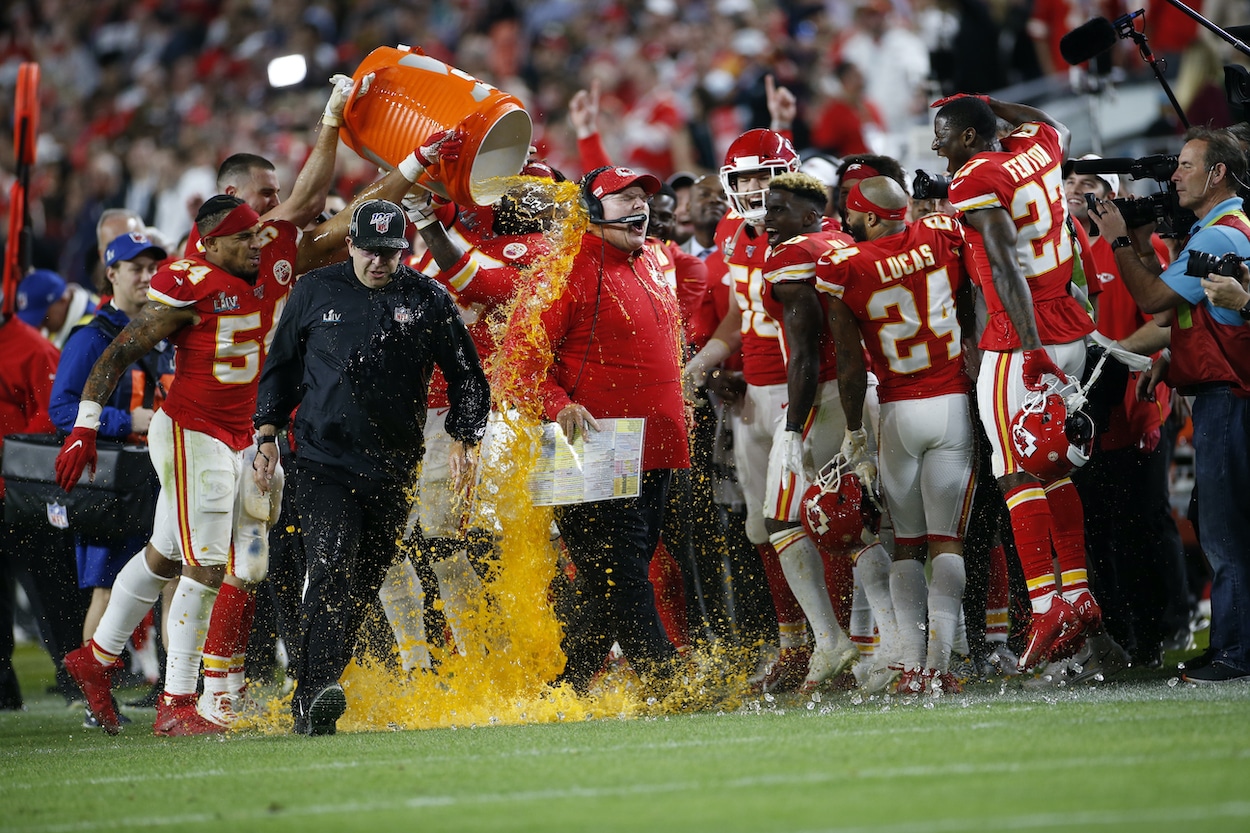 Orange +100
Lime/Green/Yellow +210
Blue +500
Red +600
Purple +800
Clear/Water +1200
This one is a classic. The winning head coach of the Super Bowl has been showered with Gatorade for as long as we can remember, and sportsbooks are now smart enough to make odds on which color it will be.
For Super Bowl 57, orange is the overwhelming favorite at even odds. That likely stems from the orange Gatorade the Chiefs dumped on Andy Reid after winning Super Bowl 54 a few years ago, but I'd rather take a shot on a bigger payout with blue or red.
If the Chiefs win, will Andy Reid be doused in BBQ sauce after the game?
Yes +1600
No -15000
If you're bored of the Gatorade shower, you can bet on Andy Reid to be doused in barbeque sauce if the Chiefs win Super Bowl 57. Could it happen? I guess so. Maybe? But the odds of 16-1 aren't nearly juicy enough to reflect the actual probability of this bizarre celebration happening. Stay away from this prop, please.
How to get help: In the U.S., contact the National Council on Problem Gambling helpline at 1-800-522-4700.