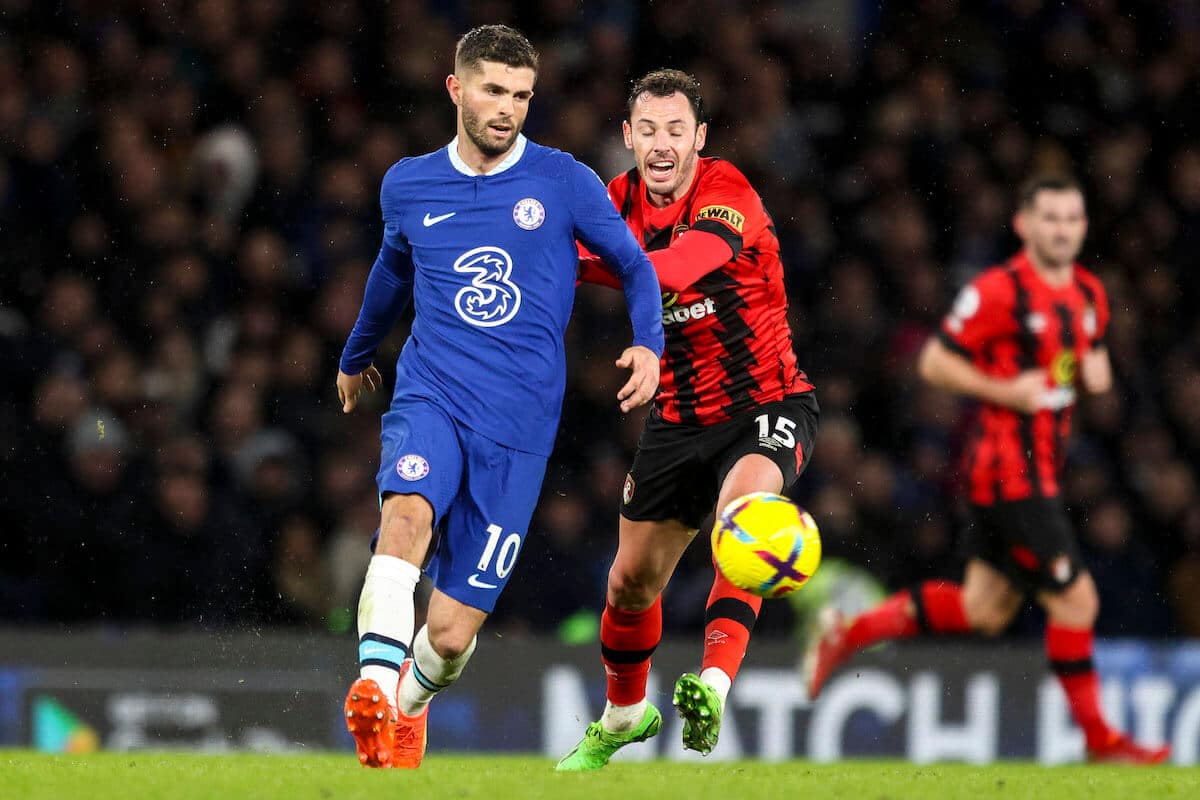 Christian Pulisic
Christian Pulisic is an American soccer player who plays professionally for Chelsea FC in the English Premier League and internationally for the United States Men's National Team (USMNT).
Pulisic started his professional career at 17 years old with Borussia Dortmund in Germany's Bundesliga. As a teenager, he became the youngest non-German to score a goal in the Bundesliga and the youngest Borussia Dortmund player to play in and score a goal in UEFA Champions League.
In 2019, Dortmund sold Pulisic to Chelsea in the EPL for a €64 million fee, making him the most expensive American soccer player of all time. Pulisic continued making history in England, scoring his first three goals in the same game and becoming just the second American (Clint Dempsey, 2012) to score a hat trick in the Premier League.
At the 2022 World Cup, Pulisic debuted at the world's most famous soccer tournament. The USMNT scored two goals in the Group Stage, and Pulisic assisted Tim Weah on one vs. Wales and scored the other vs. Iran to help the team move on to the Round of 16.
Team: Chelsea FC, USMNT
Jersey number: No. 10
Position: Winger, attacking midfielder
Height: 5-foot-10
Nicknames: Captain America, Wonder Boy, Puli-god, The Hershey Hammer, The Hershey Hare, The LeBron James of Soccer