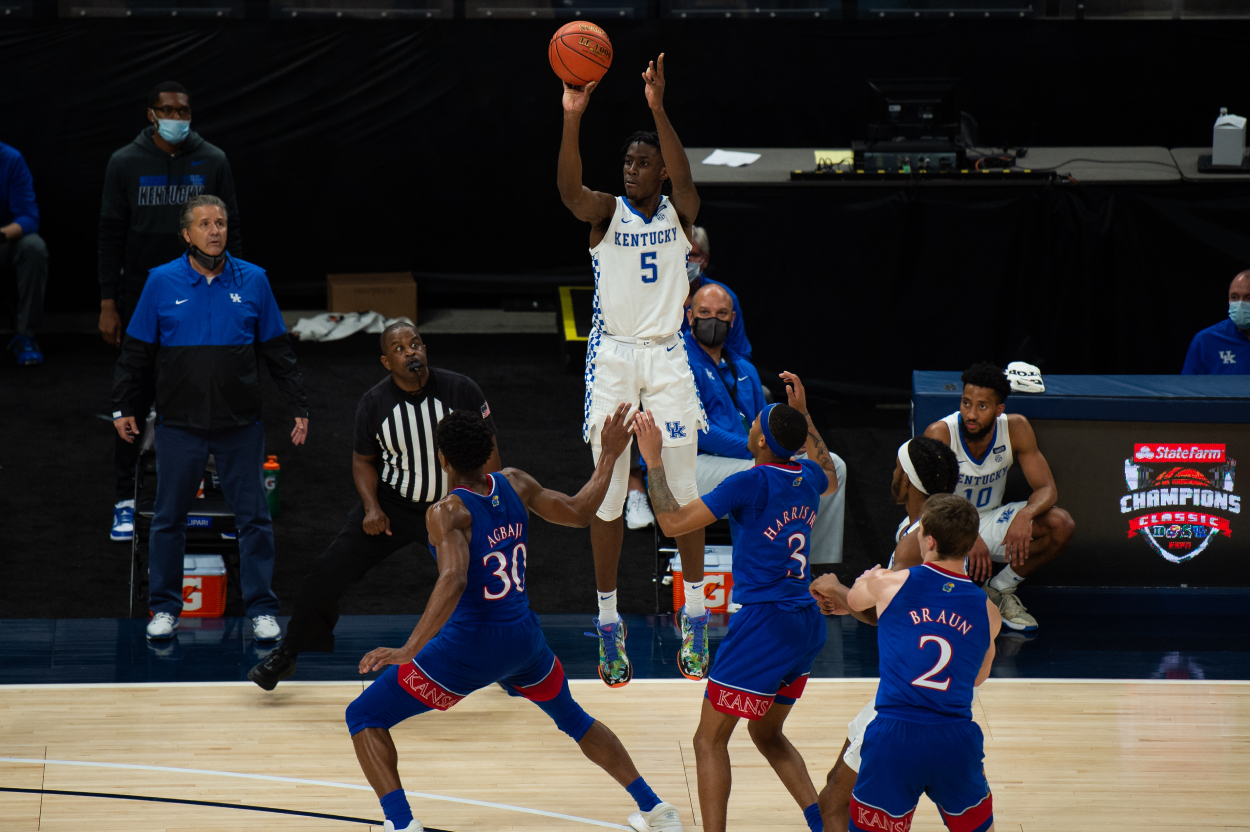 Terrence Clarke, Killed Thursday in Car Crash, Should be Honorary NBA Draft Pick, Says Celtics Star Jaylen Brown
Jaylen Brown said Terrence Clarke, killed Thursday in a car crash, should be an honorary NBA draft pick.
The basketball world was shaken Thursday when University of Kentucky guard and NBA prospect Terrence Clarke was killed in a car accident. Clarke, 19, had just finished his first year at Kentucky and was prepping to hear his name called at the 2021 NBA draft. Boston Celtics star Jaylen Brown is hoping that can still happen.
Terrence Clarke declared for the NBA draft after injury-plagued year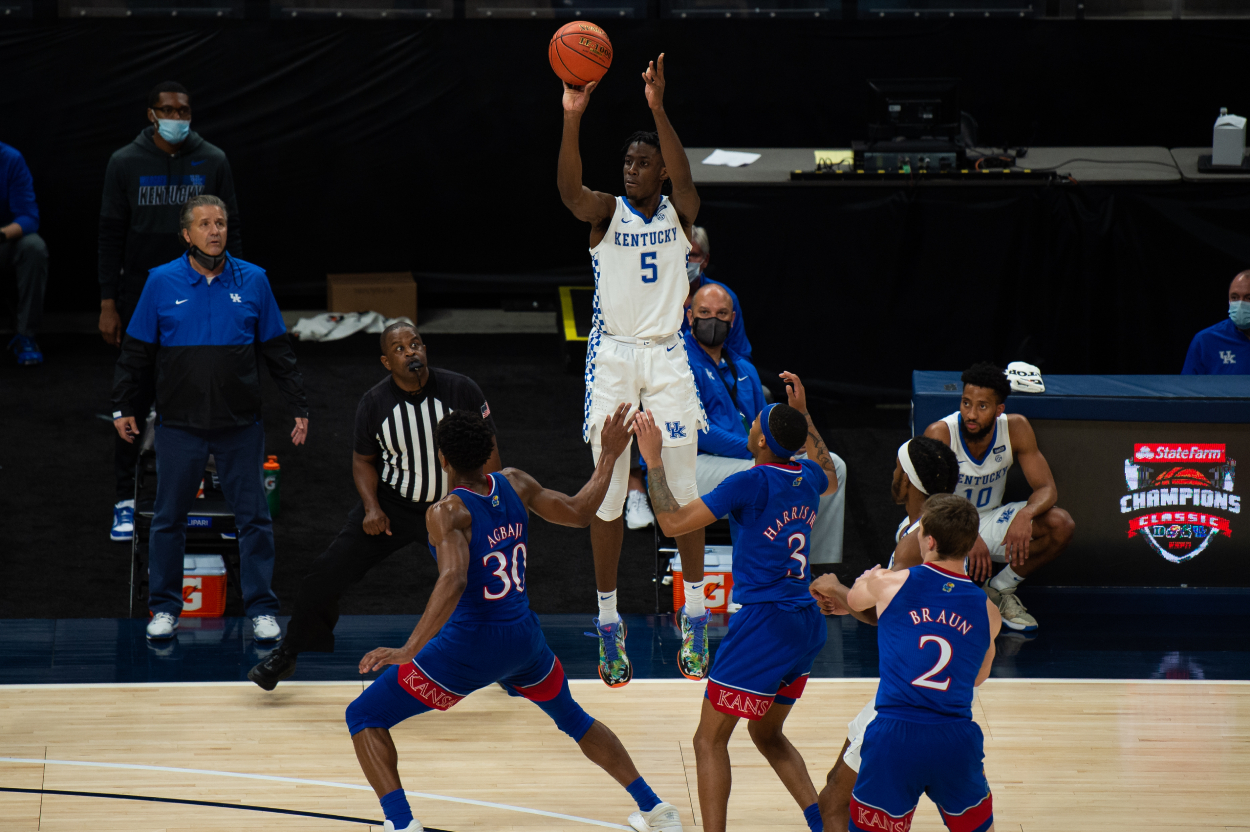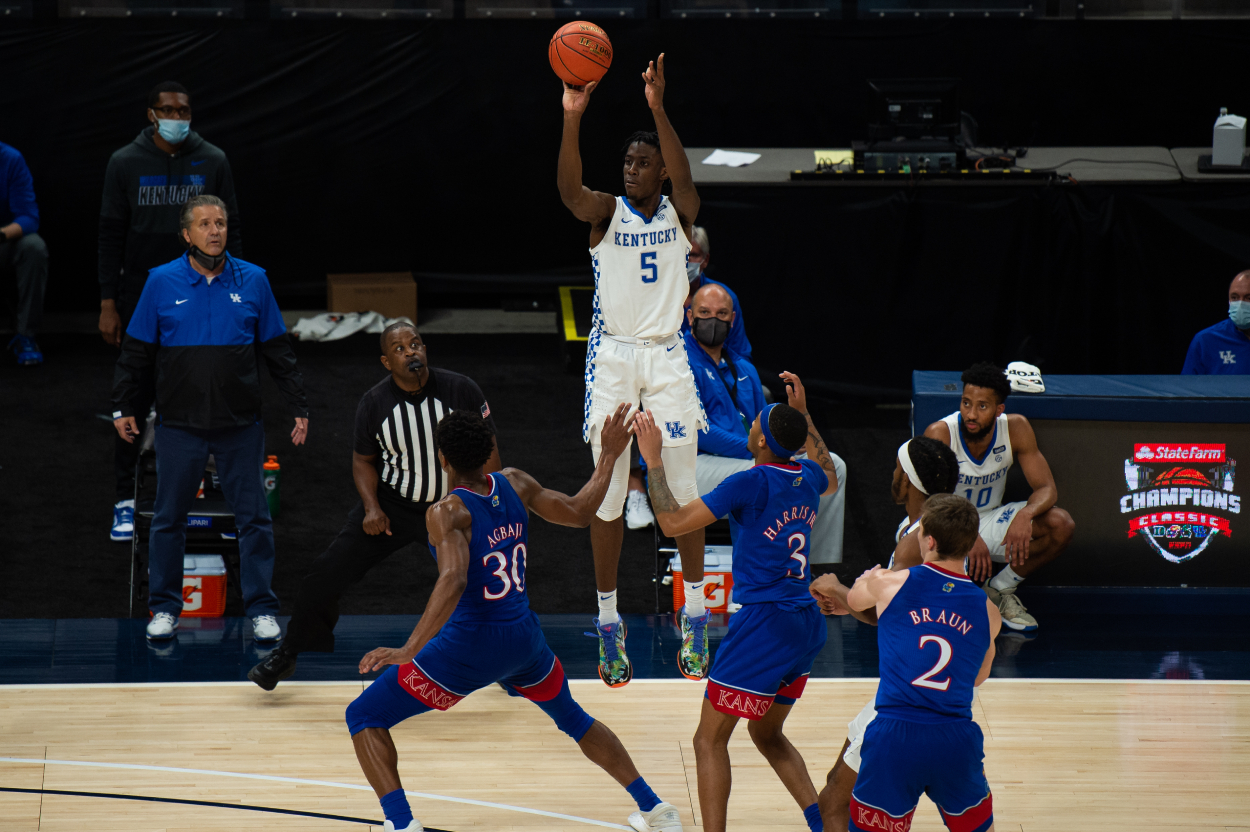 Terrence Clarke missed much of his first and only season with the Kentucky Wildcats. A 6-foot-7 guard, Clarke missed 17 games because of a foot injury. He averaged 9.6 points and 2.6 rebounds per game. Clarke played eight games, starting six.
Like many Kentucky players, Clarke was one and done at the school. Despite the modest numbers, he recently declared for the NBA draft. Clarke had just signed with sports agent Klutch Sports.
Clarke's biggest game this season came in a loss to Georgia Tech when he scored 22 points. He came to Kentucky via Boston, where he played high school ball at Brewster Academy.
Clarke was killed Thursday afternoon
According to WKYT, Terrence Clarke had just finished a basketball workout in Los Angeles with Kentucky teammate BJ Boston. Like Clarke, Boston had just signed with agent Klutch Sports and is prepping for the NBA draft. The two left in separate vehicles with Boston following Clarke.
According to WKYT, the Los Angeles Police Department said Clarke was traveling at a high rate of speed. Clarke reportedly ran a red light and hit a car that was making a left turn. Clarke's car continued on, hitting a pole and a wall. He was taken to Northridge Hospital where he was pronounced dead.
"I am absolutely gutted and sick tonight," Kentucky head coach John Calipari said. "A young person who we all love has just lost his life too soon, one with all of his dreams and hopes ahead of him. Terrence Clarke was a beautiful kid, someone who owned the room with his personality, smile, and joy. People gravitated to him, and to hear we have lost him is just hard for all of us to comprehend right now. We are all in shock."
Jaylen Brown hopes the NBA will make Clarke an honorary pick
Terrence Clarke was a native of Dorchester, Massachusetts, and several members of his hometown NBA team, the Boston Celtics paid tribute to Clarke following his death Thursday. Clarke had worked out with Celtics stars Jayson Tetum and Jaylen Brown in the past. Kemba Walker said he knew Clarke well.
"Very tough news," Walker said after the Celtics game Thursday, according to WEEI. "He's a very good kid, just always smiling, always energetic. And he was about to get his opportunity, too. My condolences to his family. It's a tough time, man. That's really tough news to hear. I don't even know what to say. It's kind of tough, kind of mind-boggling to hear something like that."
Brown posted a photo of himself with Clarke on Instagram. He also pushed for the NBA to make him an honorary draft pick. That happened back in 2014 with Isaiah Austin, whose career was derailed just before the draft when he was diagnosed with Marfan syndrome. Brown wrote, "Words can't even explain fr what I hate the most the world didn't even get to see how much potential you really had I hate you left with that on you @nba let my lil bro name get called this year we need that."