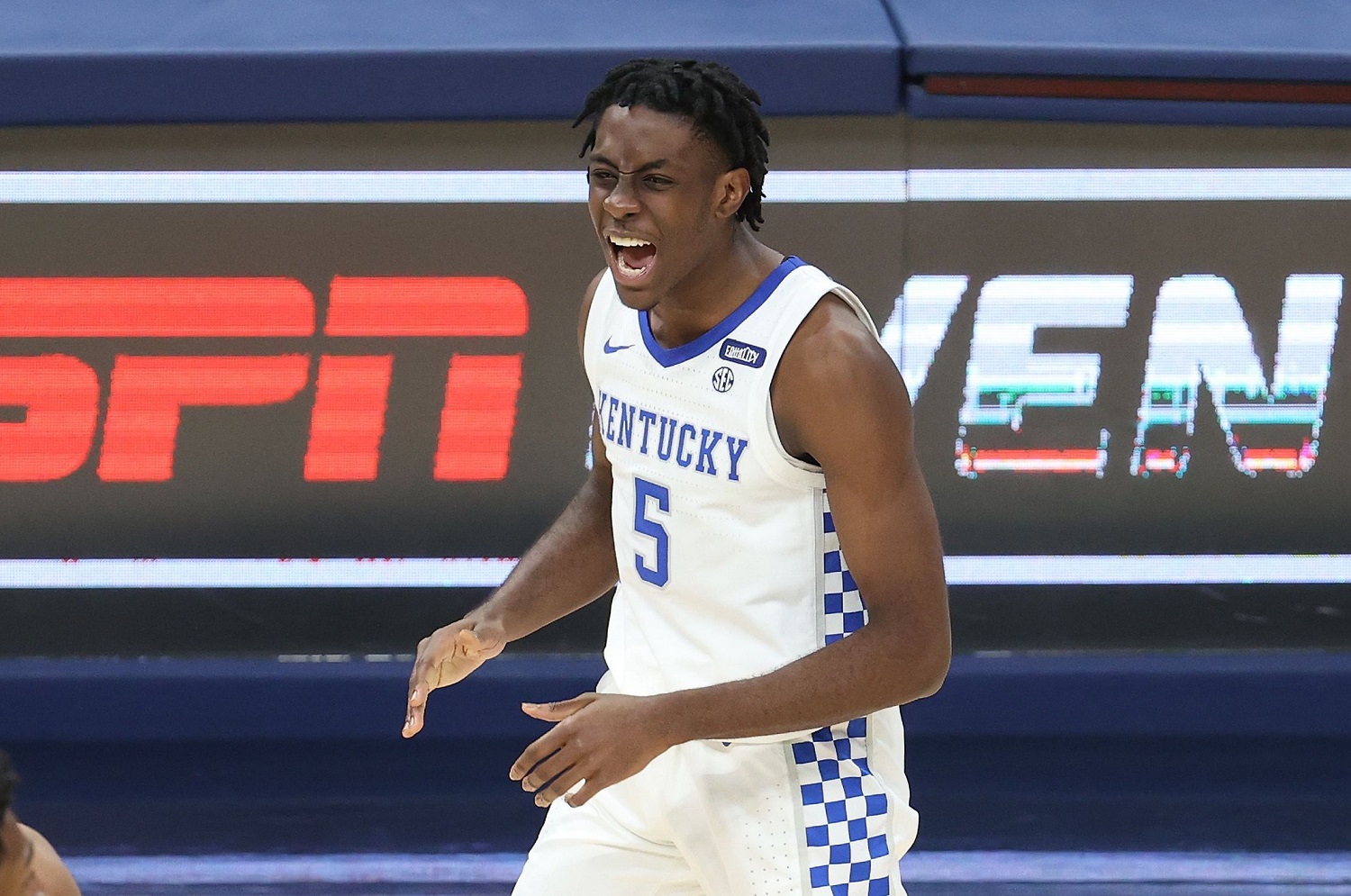 NBA Draft Prospect Terrence Clarke Dies Tragically 1 Day After Picking an Agent
Terrence Clarke played an abbreviated freshman season for the Kentucky Wildcats due to a foot injury but was a candidate to go in the first round of the 2021 NBA draft.
University of Kentucky men's basketball player Terrence Clarke was a potential first-round selection in the NBA draft this summer. He had just taken an important step toward starting his professional career Thursday when he died in a crash that police believe he triggered.
Terrence Clarke died in a car crash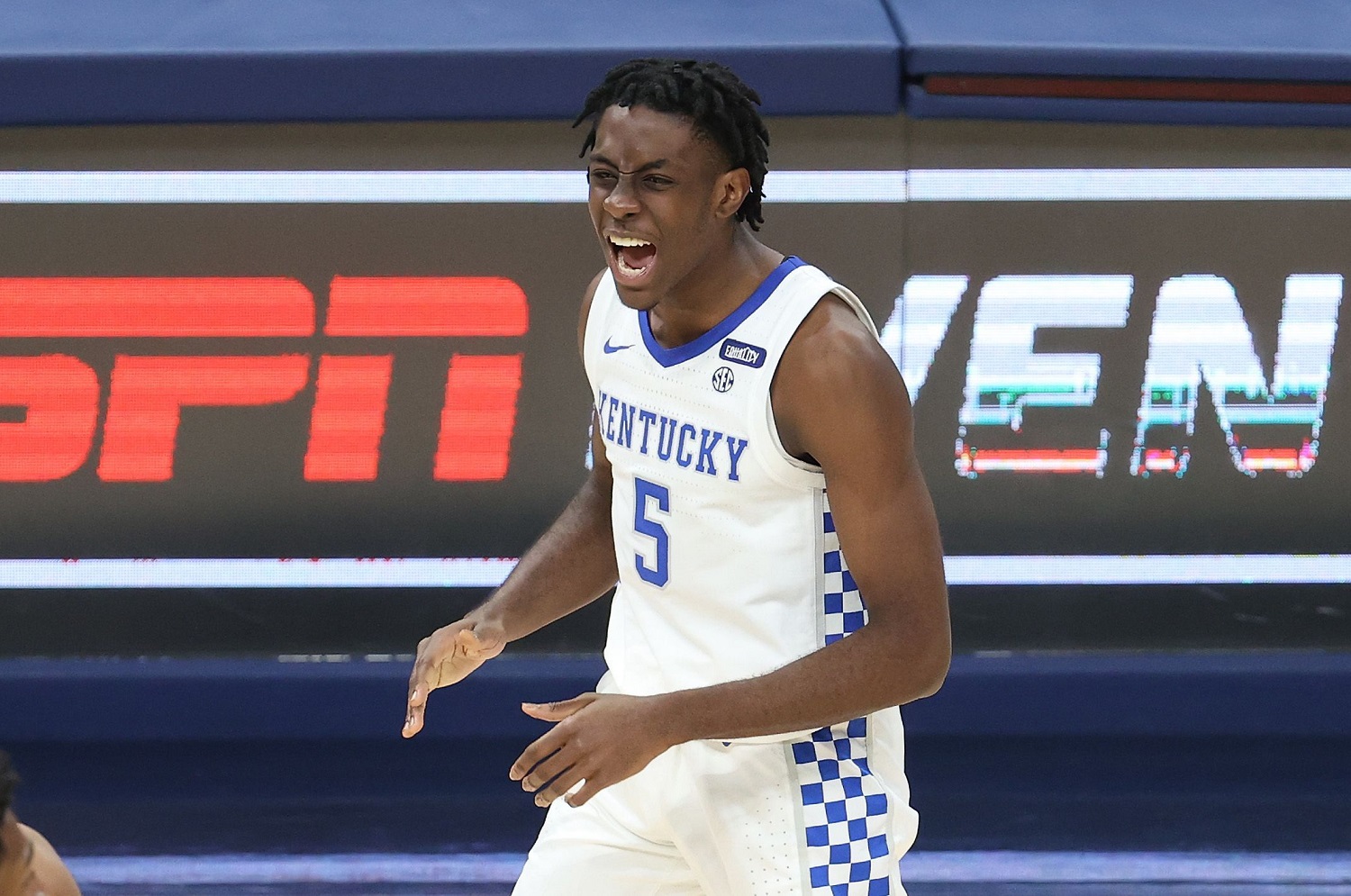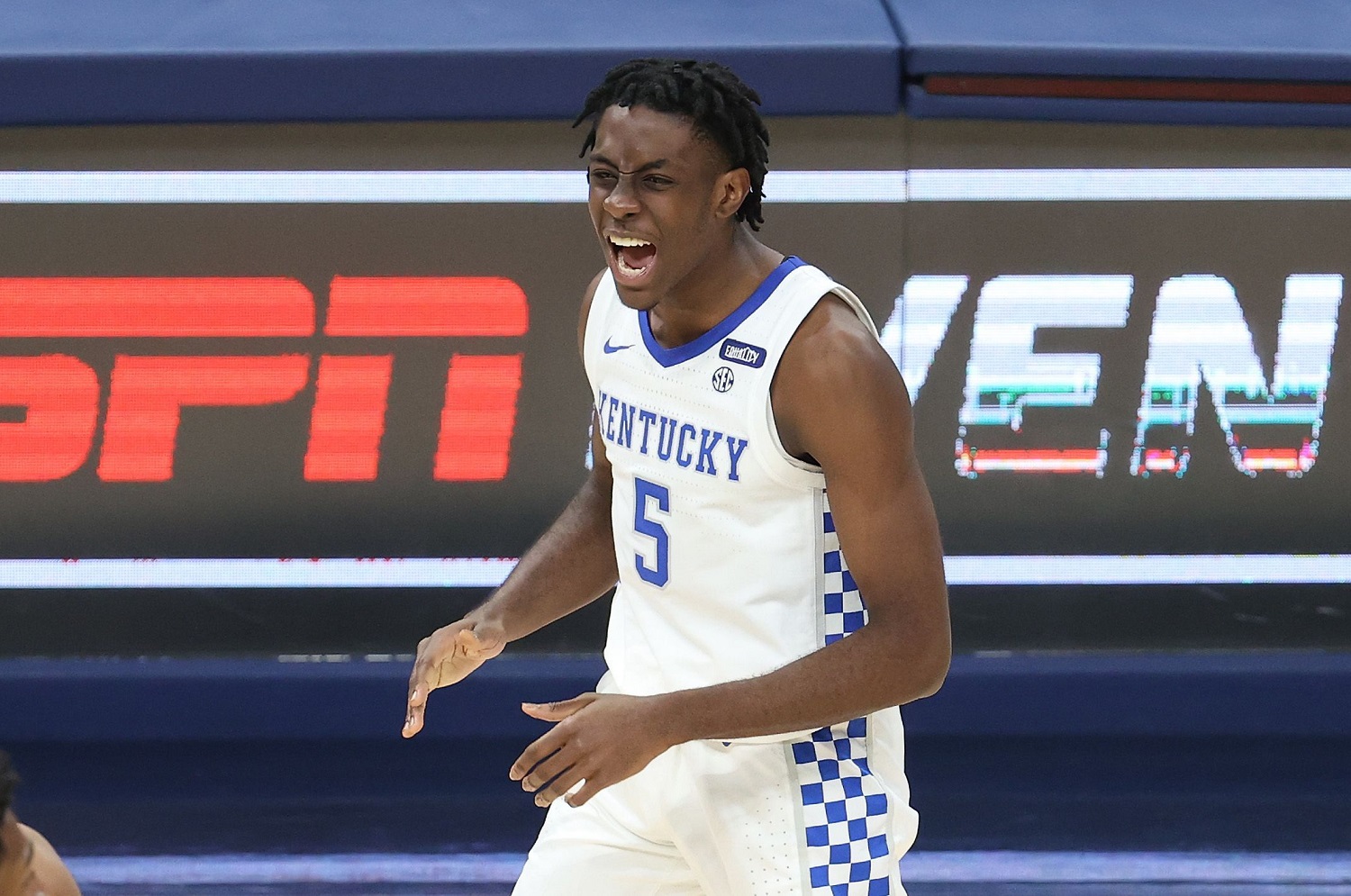 First-year Kentucky Wildcats basketball player Terrence Clarke, 19, died on April 22 in an early afternoon car crash in Los Angeles. According to WDKY-TV in Lexington, Kentucky, a preliminary investigation by the Los Angeles Police Department indicated that Clarke's vehicle ran a red light at an intersection and struck a car that was attempting to make a left turn.
Clarke's car continued down the street before striking a pole and a building. Investigators said it appeared that Clarke was wearing the seatbelt across his lap but was not using the shoulder restraint. He was rushed to nearby Northridge Hospital but pronounced dead shortly after arrival.
There were no passengers in Clarke's vehicle, but Kentucky teammate Brandon Boston Jr., another NBA draft prospect, was following in another car. The pair had reportedly just finished working out when the crash occurred.
Terrence Clarke was a one-and-done at UK
Terrence Clarke was preparing for an NBA career after a college season cut short by the pandemic and an injury. The 6-foot-7 guard suited up in just eight games for the Kentucky Wildcats as a freshman due to a foot injury. He made six starts and averaged 9.6 points, 2.6 rebounds, and 2.0 assists for coach John Calipari's team, which struggled with cohesiveness due to limited practice time.
Clarke, like numerous Kentucky recruits before him, entered the NBA draft after one year of college. He had arrived at Kentucky by way of Brewster Academy in New Hampshire, where he earned player of the year honors in the demanding New England Preparatory School Athletic Council league and became a top-10 national recruit.
Before that, Clarke attended high school in Weston, Massachusetts, outside Boston.
Boston Celtics coach Brad Stevens heard about Clarke's death shortly after his team's 99-86 NBA victory over the Phoenix Suns and spoke about the player and the local basketball community.
"Those kids are important to us here," Stevens said, according to MassLive.com. "I never met him, but my son looks up to him. It's hard to talk about a basketball game with even the idea that that's floating out there."
Celtics guard Kemba Walker said he knew Clarke.
"He's a very good kid — always smiling, always energetic," Walker said. "He was about to get his opportunity, too. My condolences to his family. It's a tough time. That's really tough news to hear."
The Celtics' Jayson Tatum posted a picture of himself and Clarke on Instagram.
Devastating news for Kentucky coach John Calipari
Word of Terrence Clarke's death reached the University of Kentucky campus by early Thursday evening.
"I am absolutely gutted and sick tonight," Wildcats coach John Calipari said, according to WKYT-TV. "A young person who we all love has just lost his life too soon, one with all of his dreams and hopes ahead of him. Terrence Clarke was a beautiful kid, someone who owned the room with his personality, smile, and joy.
"People gravitated to him, and to hear we have lost him is just hard for all of us to comprehend right now. We are all in shock."
Just one day before his death in a Los Angeles traffic accident, Clarke had taken an important career step by signing with well-known agent Rich Paul of Klutch Sports. Paul's roster of clients includes LeBron James, Anthony Davis, Ben Simmons, and Lonzo Ball, an indication of Clarke's NBA draft potential.
Like Sportscasting on Facebook. Follow us on Twitter @sportscasting19.