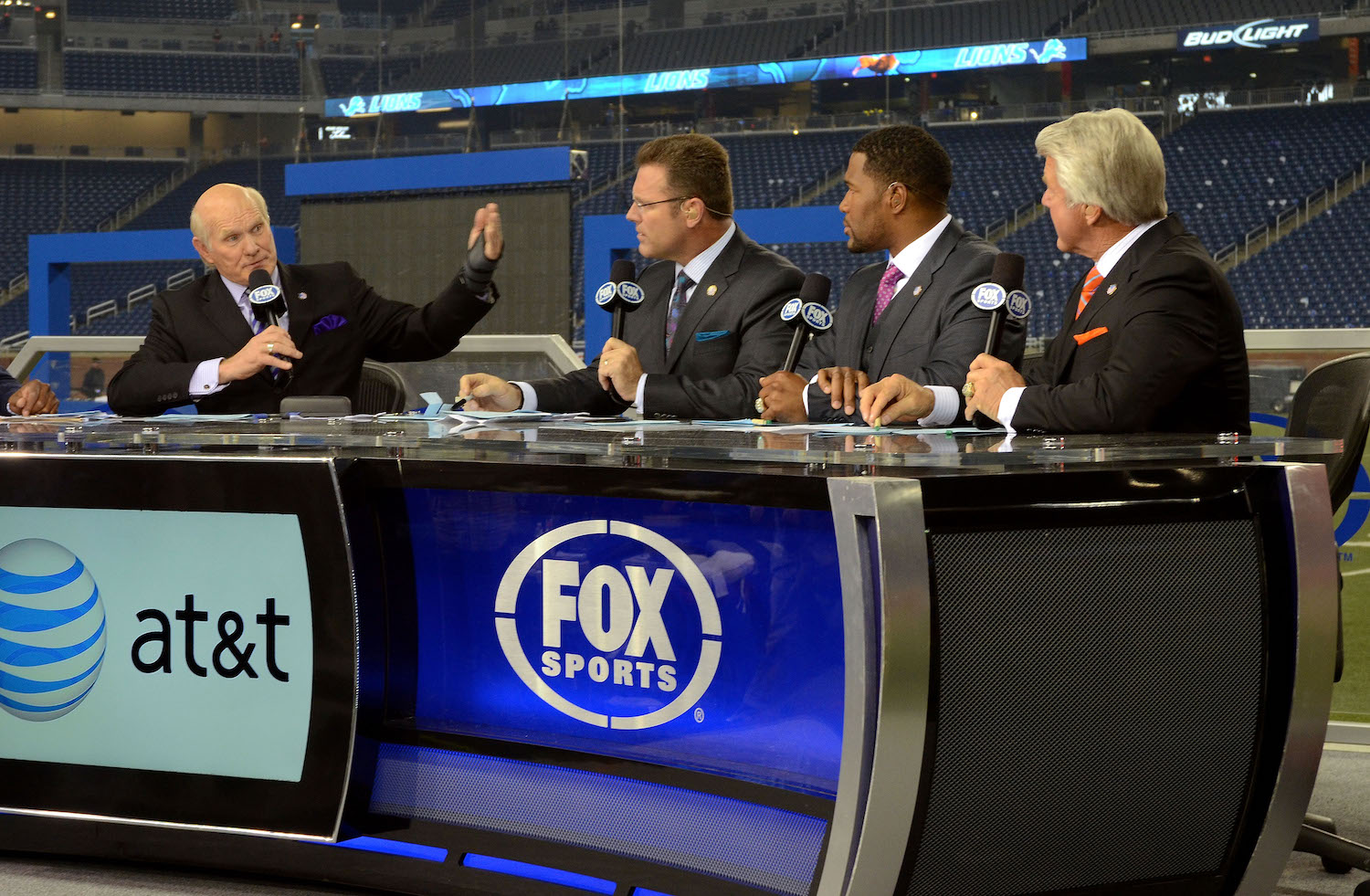 Terry Bradshaw Embarrassingly Gets Confused on Fox NFL Sunday Pregame Show, and Jay Glazer and Crew Let Him Know About It
During the Fox NFL Sunday pregame show, Terry Bradshaw got confused and inadvertently made up a name for a quarterback. His show co-hosts pounced on the mistake.
Terry Bradshaw is a four-time Super Bowl champion and two-time Super Bowl MVP. He won the NFL's MVP in 1978. He retired in 1984 and immediately transitioned into the world of broadcasting. Now in his 37th season as a television analyst, the 73-year-old still has a good time working with the Fox NFL team, providing his insights and opinions on the current game. 
However, sometimes the aging Hall of Famer makes glaring mistakes. During the Fox NFL Sunday pregame show, he showed his age when he got confused in talking about a particular rookie quarterback. His show co-hosts pounced. 
Terry Bradshaw gets confused, and his broadcast partners let him know about
Terry Bradshaw had a senior moment during a segment of the Fox NFL Sunday pregame show when talking about the crop of young NFL quarterbacks that included Trevor Lawrence, Justin Fields, and Zach Wilson. After Jimmy Johnson explained why he thought Justin Fields should be starting even if Andy Dalton wasn't injured, Jay Glazer interjected, breaking down Chicago's logic on playing Dalton over Fields. That's when the Steelers Hall of Fame quarterback went off-script.
"You're not on the list," Bradshaw said, waving a piece of paper in his hand while suggesting Glazer was talking out of turn. 
"You cannot read," Glazer fired back. "It's one letter. It's right there. It says J. One letter."
Then, show host Curt Menefee turned the segment over to Bradshaw to talk about New York Jets rookie quarterback Zach Wilson. 
"Robert Saleh, the head coach of the Jets, is going to do a great job with this kid," Bradshaw said. "He has everything he wants in a starting quarterback, a franchise quarterback. If you just look at when they got rid of the other quarterback, Darnoldson down to Carolina. 98 sacks."
"Who?" someone said off-camera.
"You add the son onto Darnold," Michael Strahan chimed in. "Darnoldson?"
"On your list it says Darnold," Glazer said, grabbing Bradshaw's arm and pointing to his piece of paper. 
"You're doing great," Howie Long leaned in and said with a smile. 
Menefee regained control of the floor and transitioned to the next topic of conversation. However, Bradshaw wasn't done.
"Hold it Curt, I didn't finish," Bradshaw protested, looking at his list. Menefee did not stop. 
Howie Long made fun of Bradshaw's age the week before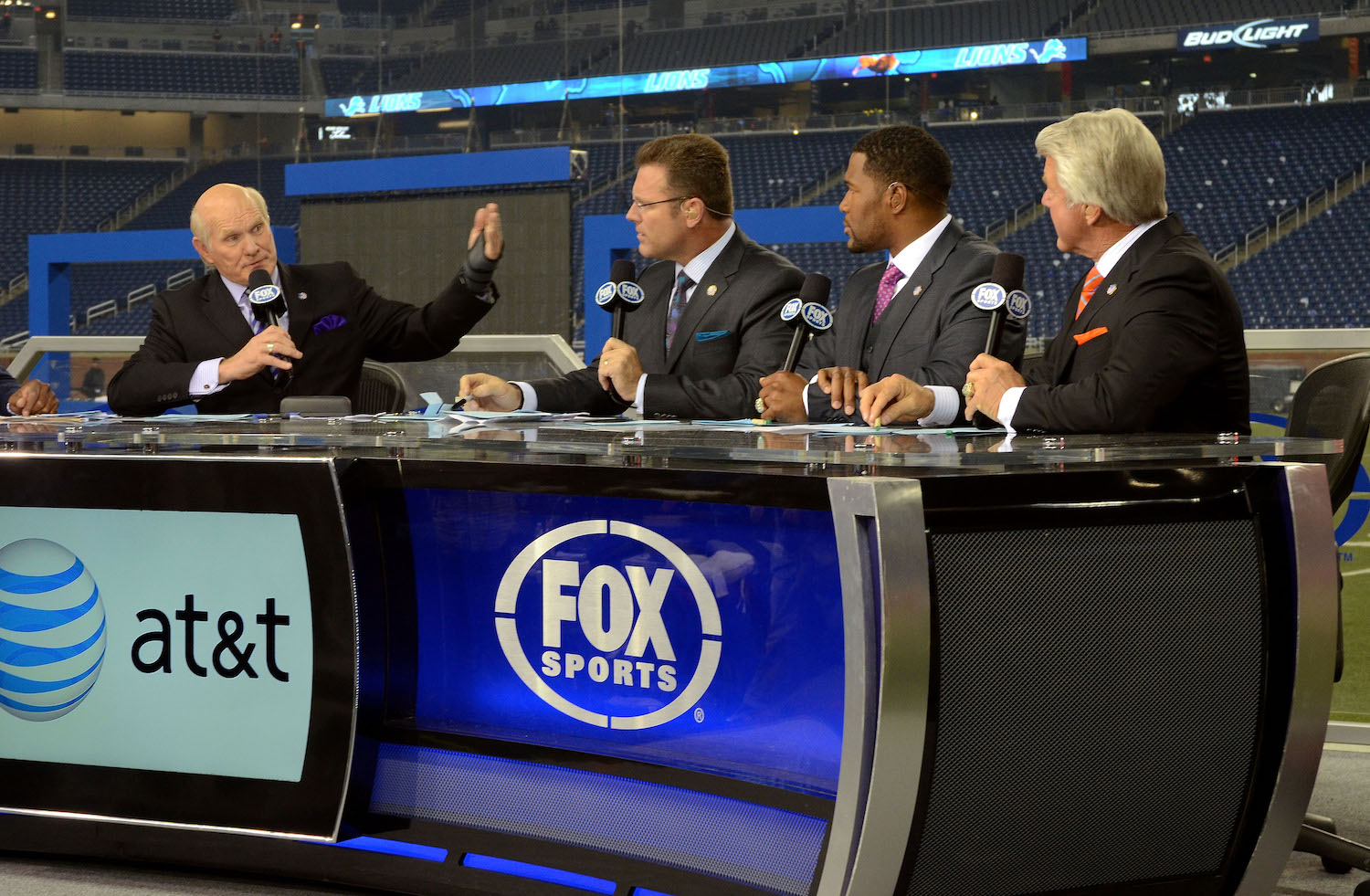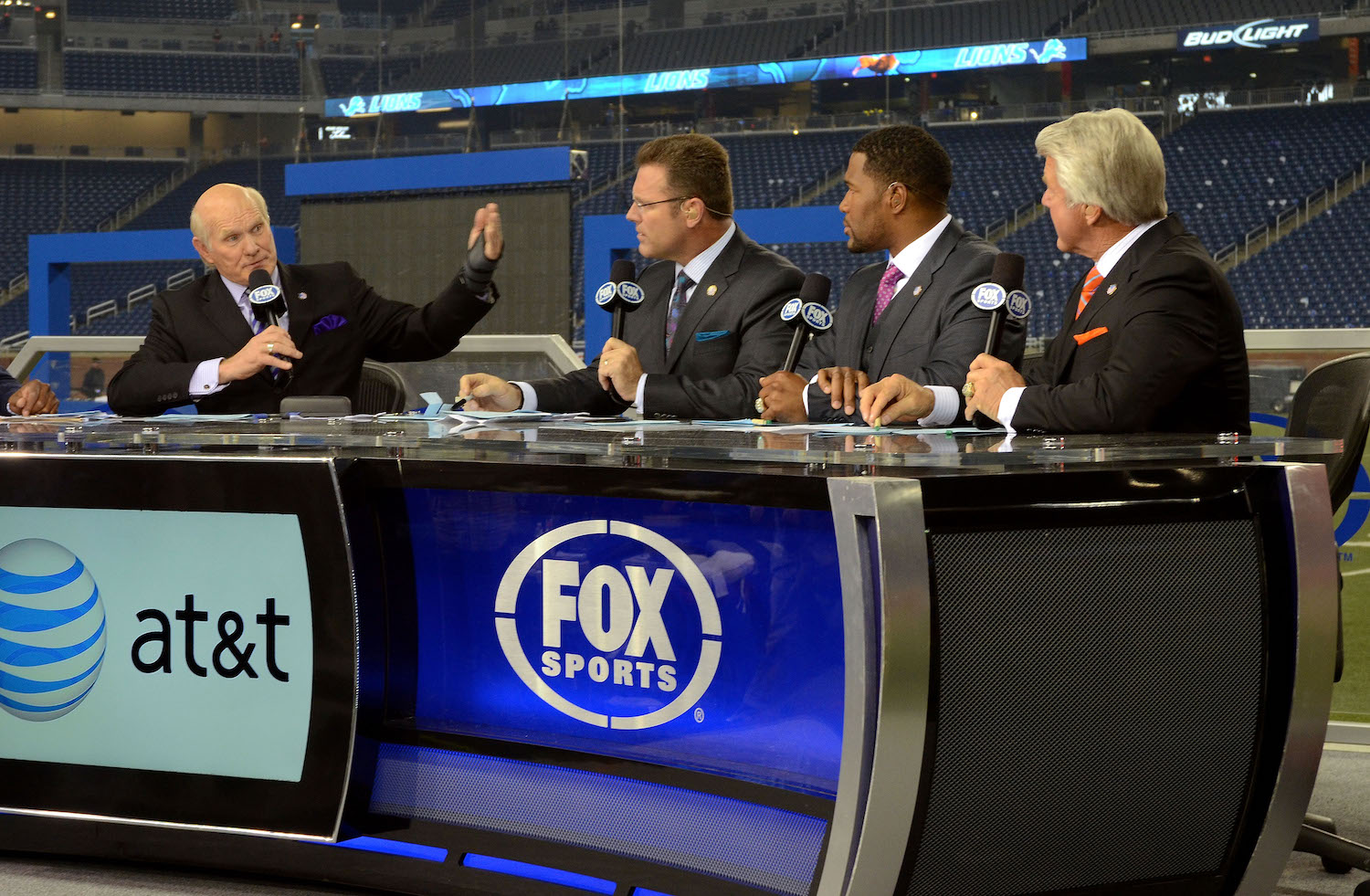 It's not the first time the Fox crew has mocked Bradshaw and his age. Just last week before the Steelers hosted the Raiders, the pregame show featured Bradshaw and Long in a segment called "Sin City vs. Steel City," where they posed a question, and each Hall of Famer made a case for his respective team. 
When asked which team has a better chance of making a playoff run, Bradshaw walked over and got in Long's face. "Pittsburgh!" he said before backing up. 
"What's that, you walking up on me?" Long asked as he stepped forward toward the former quarterback.
"Don't come over here," Bradshaw said. "Hey, I ain't no easy way, boy."
"Old man's fight," Strahan said off to the side.  
"I'd say you're going to walk over here and limp back, but you limped over here," Long said, mocking Bradshaw's age and injuries, which produced laughter from everyone on the set. 
"That's funny. Nobody wrote that for you. Folks, he did that on his own," Bradshaw said laughing. "I'm so proud of you." 
Bradshaw knows how to dish it out as well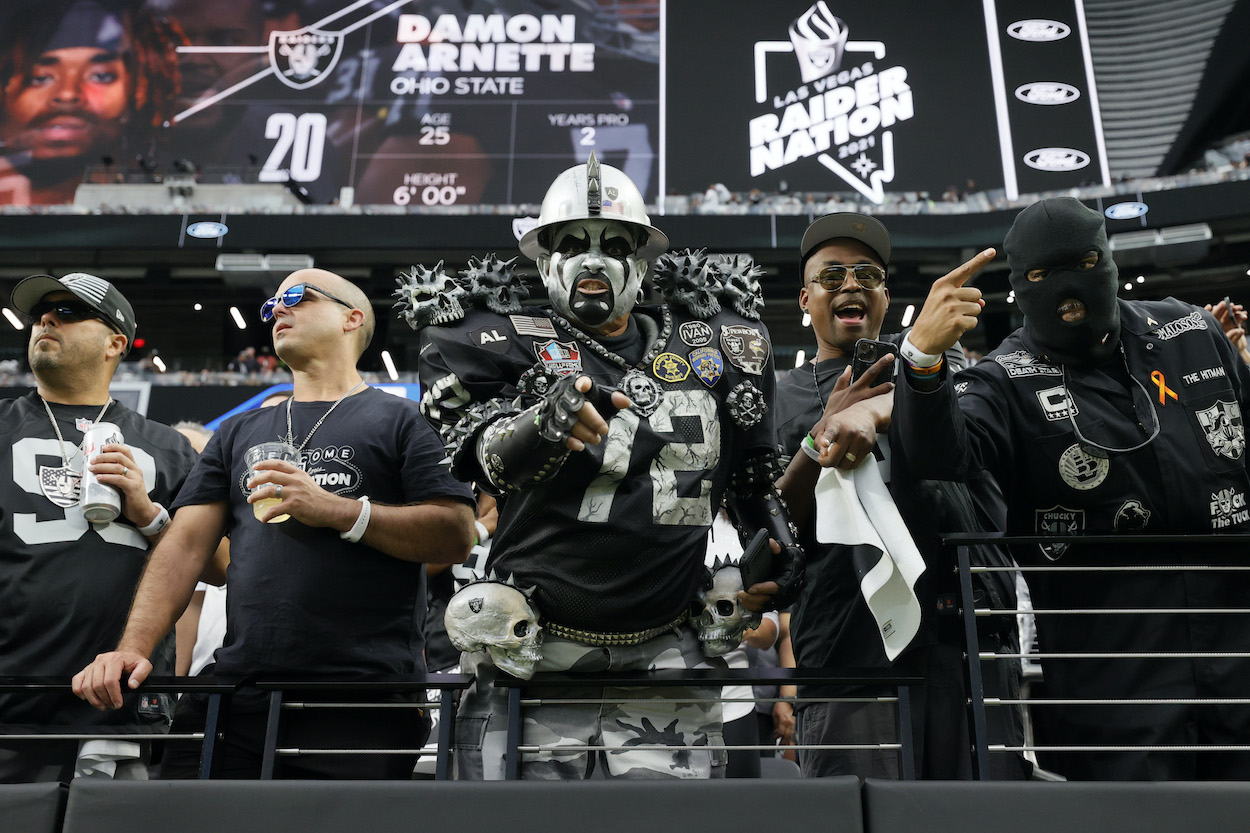 Closing out last week's Steelers vs. Raiders segment, Menefee talked about both team's fan bases and asked which one is better and why?
"That's easy. They're local," Long said of the Steelers. "We went — fans went from Oakland to Los Angeles back to Oakland now to Vegas. We're the Southwest Raiders. We're a national team."
"It's amazing how people love losers and that's what the Raiders have been for a long time," Bradshaw fired back. "Steelers travel better than anybody. I will say this — there's no harsher fans than yours. Yours are ruthless." 
Raiders fans are ruthless. So are the Fox NFL guys when Bradshaw makes a mistake.  
Like Sportscasting on Facebook. Follow us on Twitter @sportscasting19.