Terry Bradshaw Fires Shot at Howie Long and Raiders Fans: 'It's Amazing How People Love Losers, and That's What the Raiders Have Been for a Long Time'
Terry Bradshaw likes to have fun on the Fox NFL Sunday pregame show. That often includes him being the butt of the joke or saying something insulting about someone else. Football fans got both during Sunday's broadcast as former Raiders great and Hall of Famer Howie Long fired the opening salvo at the former Pittsburgh Steelers quarterback, only to have him return fire and insult the entire Raiders fan base. 
Howie Long makes fun of Terry Bradshaw and his age
Before the Pittsburgh Steelers hosted the Las Vegas Raiders, the Fox NFL Sunday pregame show featured former Steelers quarterback Terry Bradshaw and former Raiders defensive lineman Howie Long in a segment called "Sin City vs. Steel City," during which a question was posed and each Hall of Famer made a case for their respective team. 
When asked which team has a better chance of making a playoff run, Bradshaw walked over and got in Long's face. "Pittsburgh!" he said and backed away. 
"What's that, you walking up on me?" Long asked as he stepped forward toward the former quarterback.
"Don't come over here," Bradshaw said. "Hey, I ain't no easy way, boy."
"Old man's fight," Michael Strahan said off to the side.  
"I'd say you're going to walk over here and limp back, but you limped over here," Long pointed out, which produced laughter from everyone on the set, including Bradshaw. 
"That's funny. Nobody wrote that for you. Folks, he did that on his own," Bradshaw said while laughing. "I'm so proud of you." 
Terry Bradshaw returns fire at Long and Raiders fans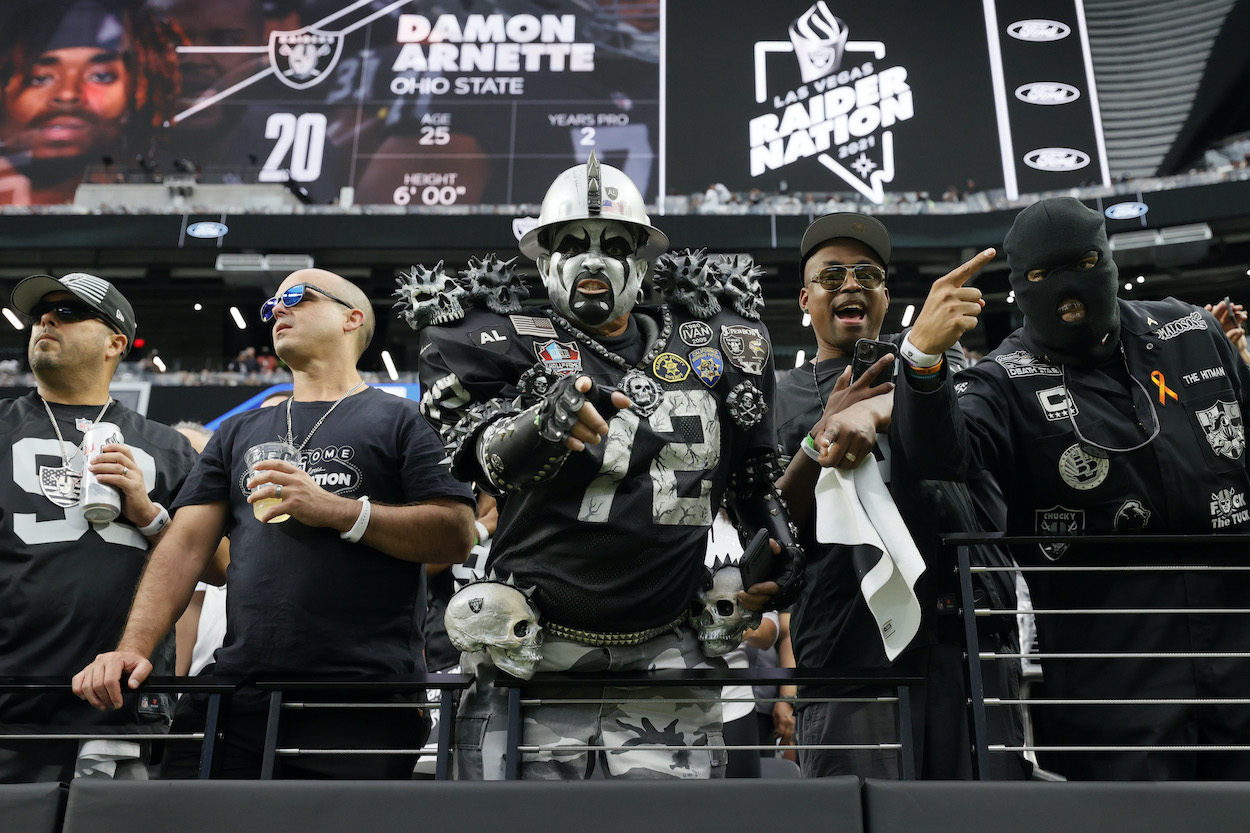 In the final question of the segment, Curt Menefee mentioned the legendary fan bases of both teams and asked Terry Bradshaw and Howie Long which group of fans is better and why.
"That's easy. They're local," Long said of the Steelers. "We went — fans went from Oakland to Los Angeles back to Oakland now to Vegas. We're the Southwest Raiders. We're a national team."
"It's amazing how people love losers, and that's what the Raiders have been for a long time," Bradshaw fired back. "Steelers travel better than anybody. I will say this — there's no harsher fans than yours. Yours are ruthless." 
Bradshaw delivered a low blow to Long last season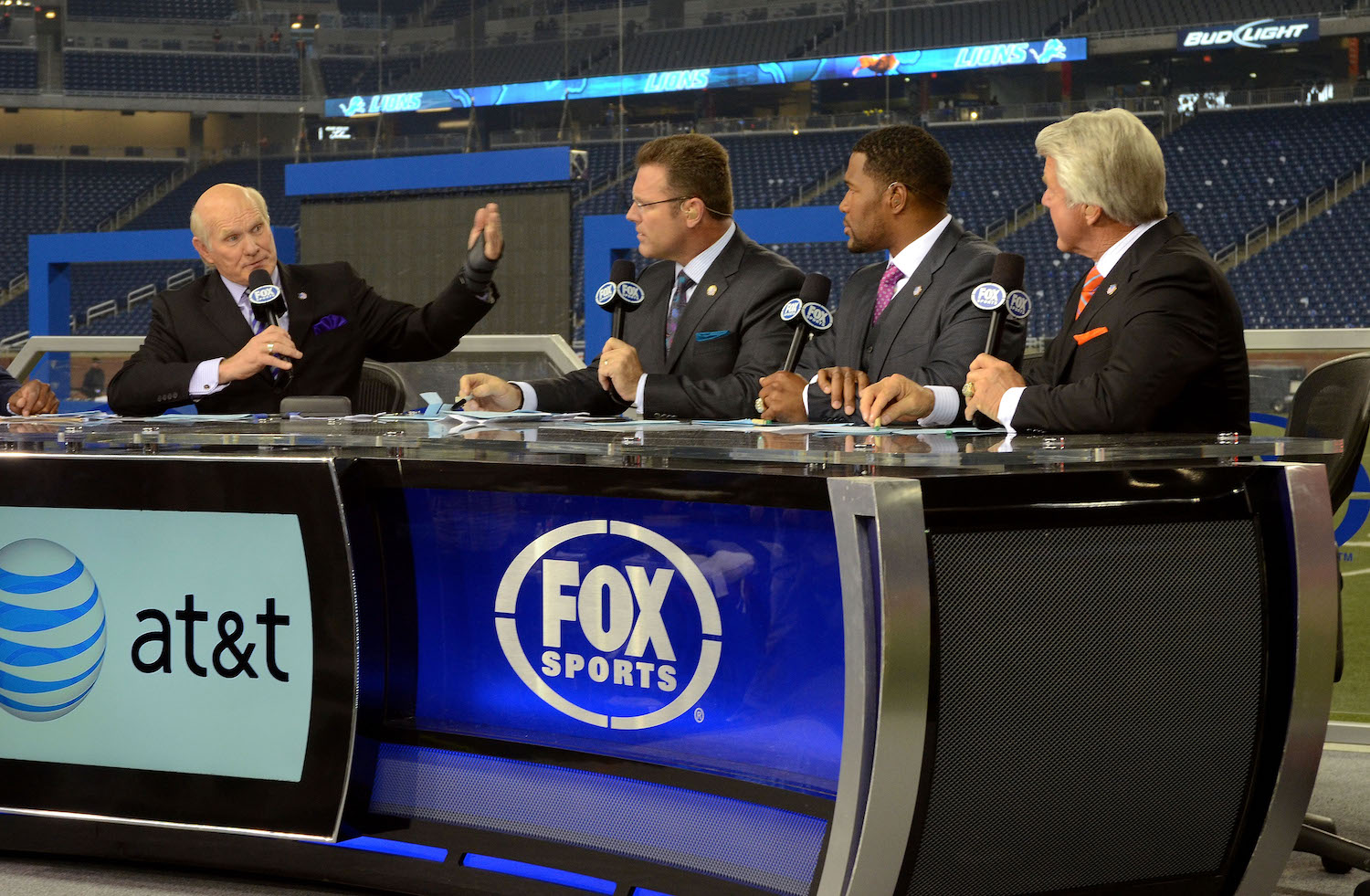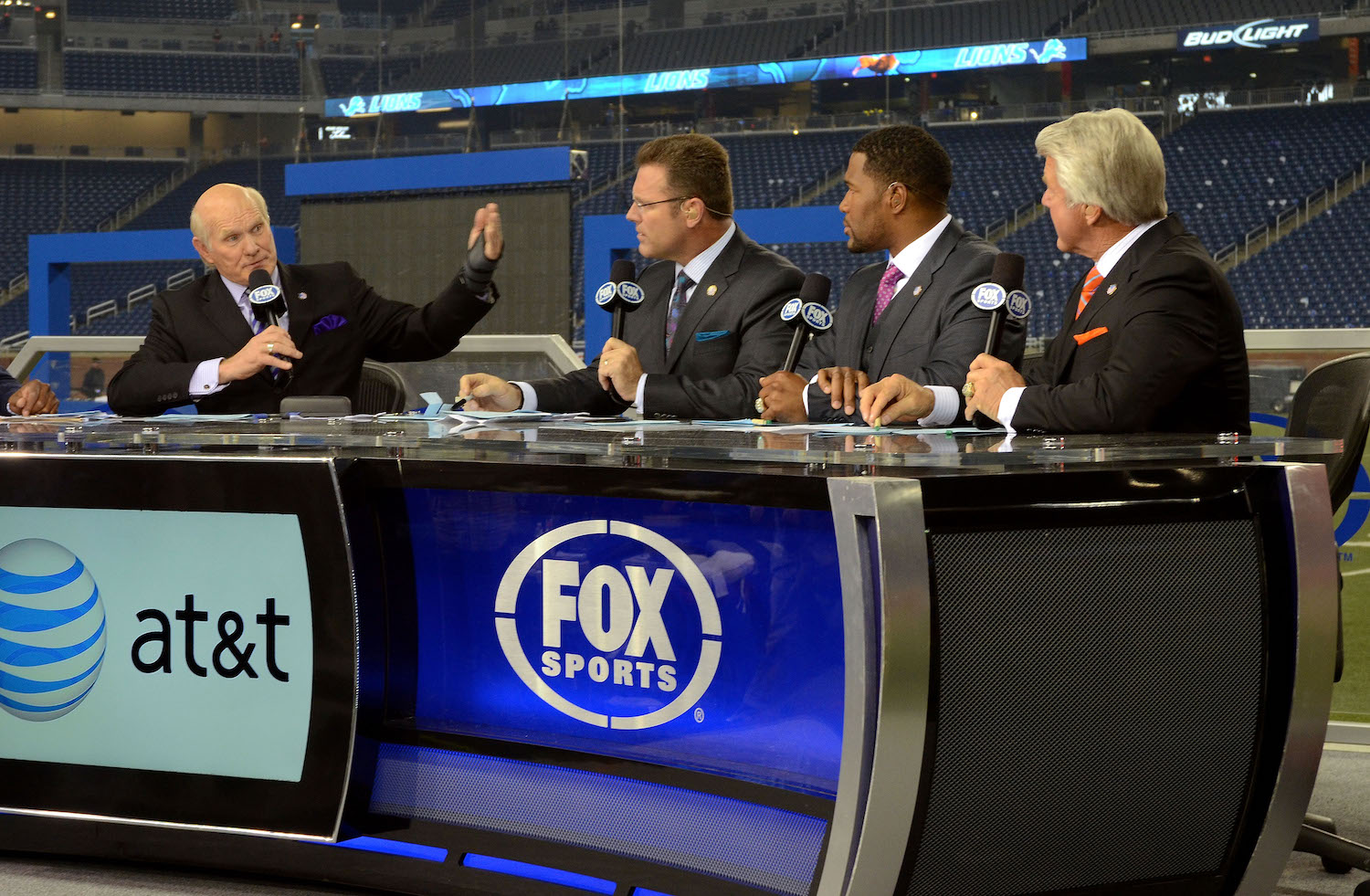 Terry Bradshaw taking a shot at Howie Long is nothing new. It's part of the schtick. However, sometimes Bradshaw can get carried away. That happened last season when the former Steelers quarterback made serious accusations against Long and Strahan.
"There are some things in life you just don't want to face," Bradshaw started. "Number one, I don't want to go fishing with Jimmy Johnson, and Jimmy Johnson takes his shirt off. I don't want to see Howie, when Howie and Michael used to juice, take those steroids."
"Whoa! Whoa! Whoa!" Menefee interrupted. The cameras initially showed Long and Strahan laughing. The former New York Giants defensive star then expressed a look of surprise.
Bradshaw tried to continue, but Long interrupted. 
"Wait, wait, wait!" he said. 
"I'm not through. I'm not through," Bradshaw replied. 
"You have us mixed up with the team that you played with," Long countered. "Exactly!" Strahan said off-camera in the background. 
"I don't want to see those guys coming at me. I don't want to see a divorce lawyer come knocking on my door," Bradshaw continued. "And if you're in the NFL, you don't want to see the Ravens because no team is going to be harder to beat once they beat Cincinnati today."
Bradshaw later apologized for his remark. 
He won't apologize for his remark directed at the Raiders fans, but they got the last laugh Sunday by winning on the road, 26-17, and improving to 2-0 for the season.
Like Sportscasting on Facebook. Follow us on Twitter @sportscasting19.