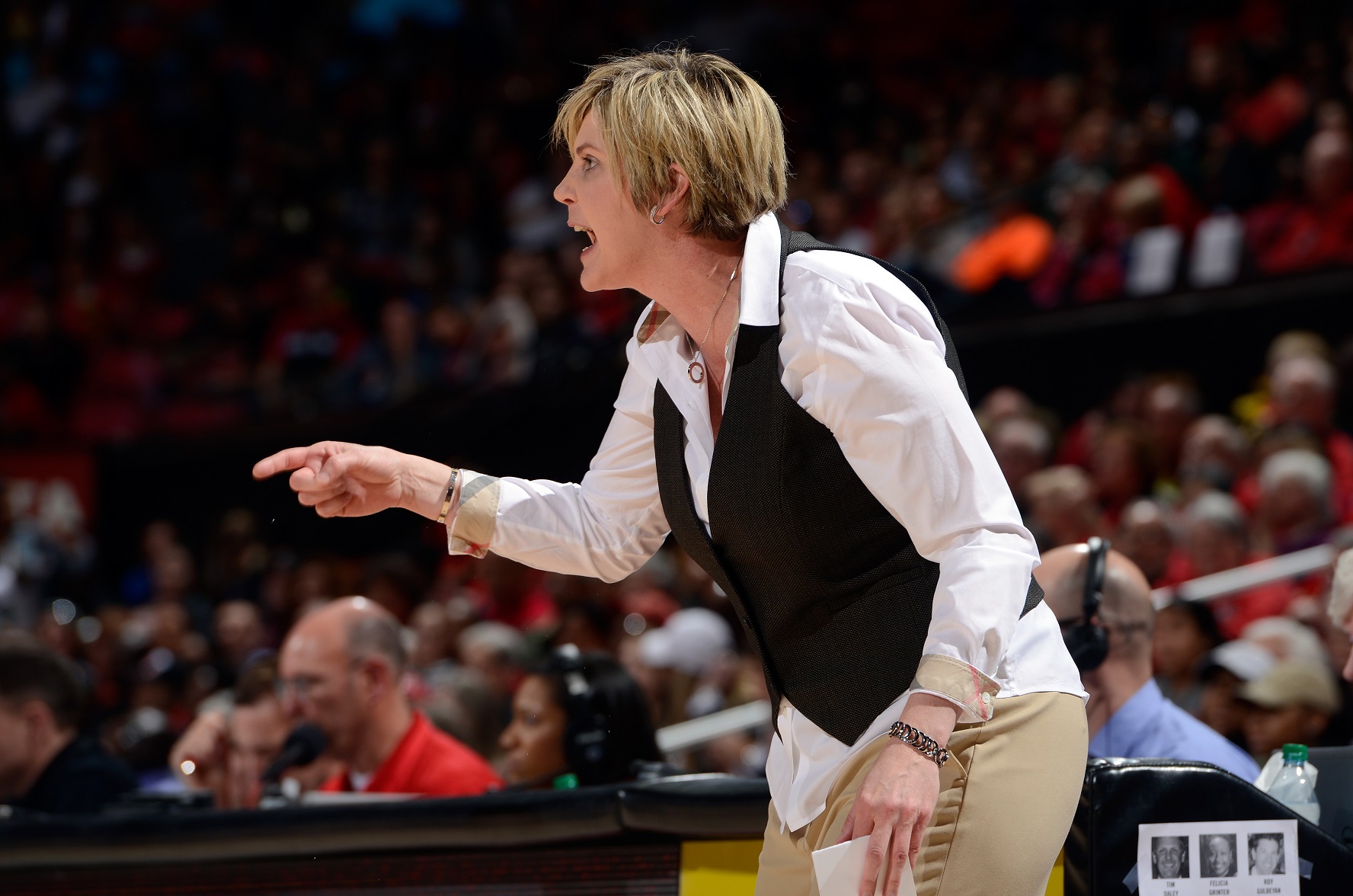 Texas Tech Had to Fire Marlene Stollings After a Clerical Error
Texas Tech fired women's basketball coach Marlene Stollings after two seasons following player complaints exposed by USA Today.
Texas Tech fired coach Marlene Stollings after allegations of abusive behavior toward players in the women's basketball program, the school revealed Aug. 6
Accounts of the allegations published by USA Today a day earlier showed that she had to go, but Stollings might have survived had someone at the school not sent the wrong paperwork to the state's attorney general.
Numerous players complained about Marlene Stollings' staff
Draw your own conclusions after considering that men's basketball coach Bobby Knight, a polarizing figure in the sport, left Texas Tech on his own terms in 2008 in his seventh season but the school fired women's coach Marlene Stollings after two years.
Athletic director Kirby Hocutt announced that he had removed Stollings from his position. That came one day after USA Today, in collaboration with The Intercollegiate, reported on allegations of abusive behavior toward players by Stollings, strength and conditioning coach Ralph Petrella, and assistant coach Nikita Lowry Dawkins.
"There is nothing more important to Texas Tech and me personally than the experience of our student-athletes," Hocutt said, according to USA Today.
At the heart of the newspaper's reporting was player commentary gleaned from exit interviews that administrators conducted after the past two seasons. Five players alleged sexual harassment by Petrella. There were also claims he'd used a therapy technique that involved applying pressure to some players' chests and groins. Petrella, who resigned in March, denied the allegations against him.
Three players said Stollings retaliated by holding demanding practices after they brought their complaints to school officials.
A four-person committee reviewed the players' complaints and presented its findings to Hocutt, a school spokesman said.  
Hocutt and Stollings each released statements to USA Today. Hocutt's statement outlined how a committee reviewed the accusations against Petrella as well as other issues regarding the program. The committee presented its findings to Hocutt on July 3, a school spokesperson said. When asked for a copy of the findings, Texas Tech said Hocutt delivered the findings verbally.
Stollings' contract ran through 2024, paying her $740,000 for the upcoming season.
A Texas Tech player had her dog taken away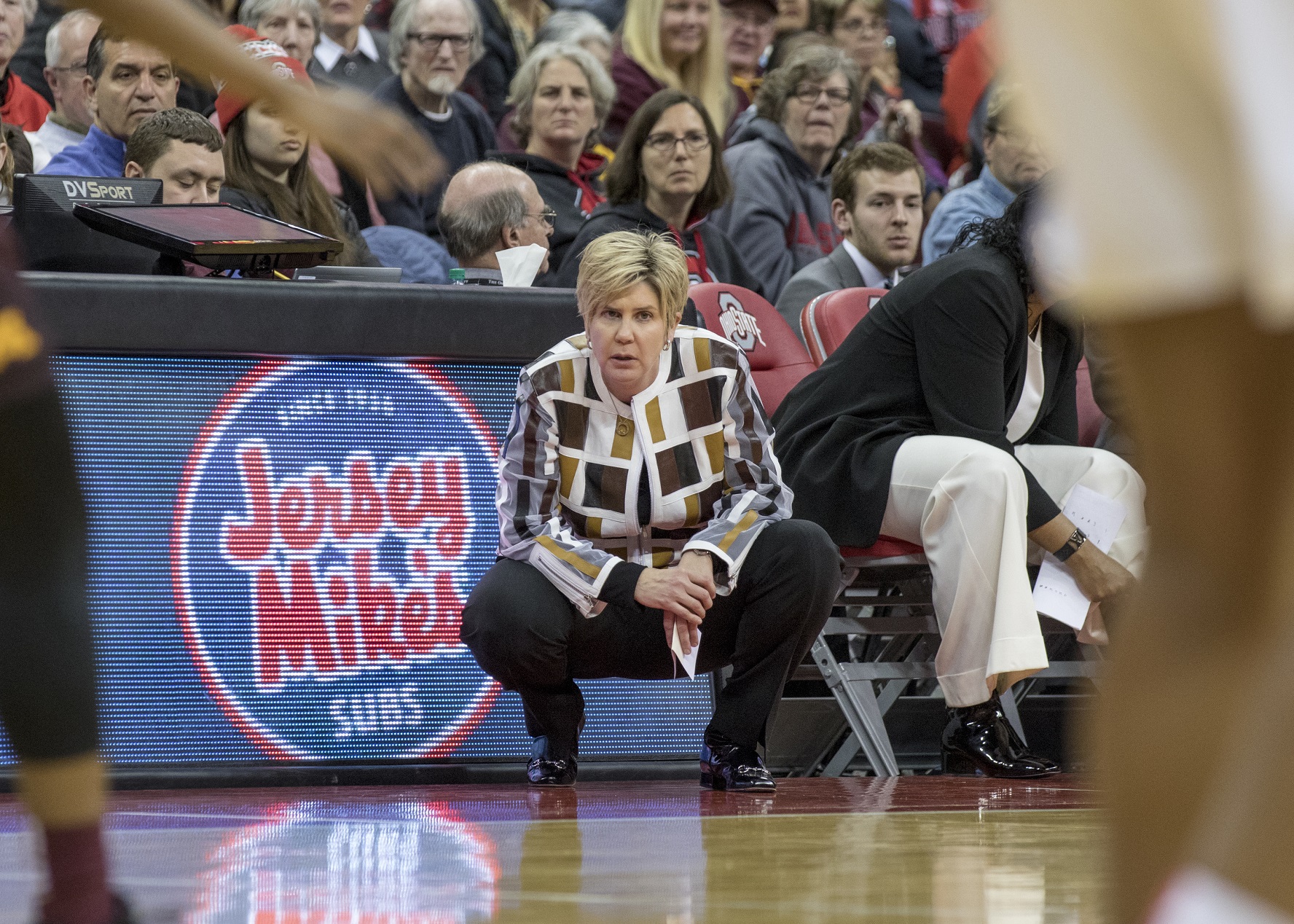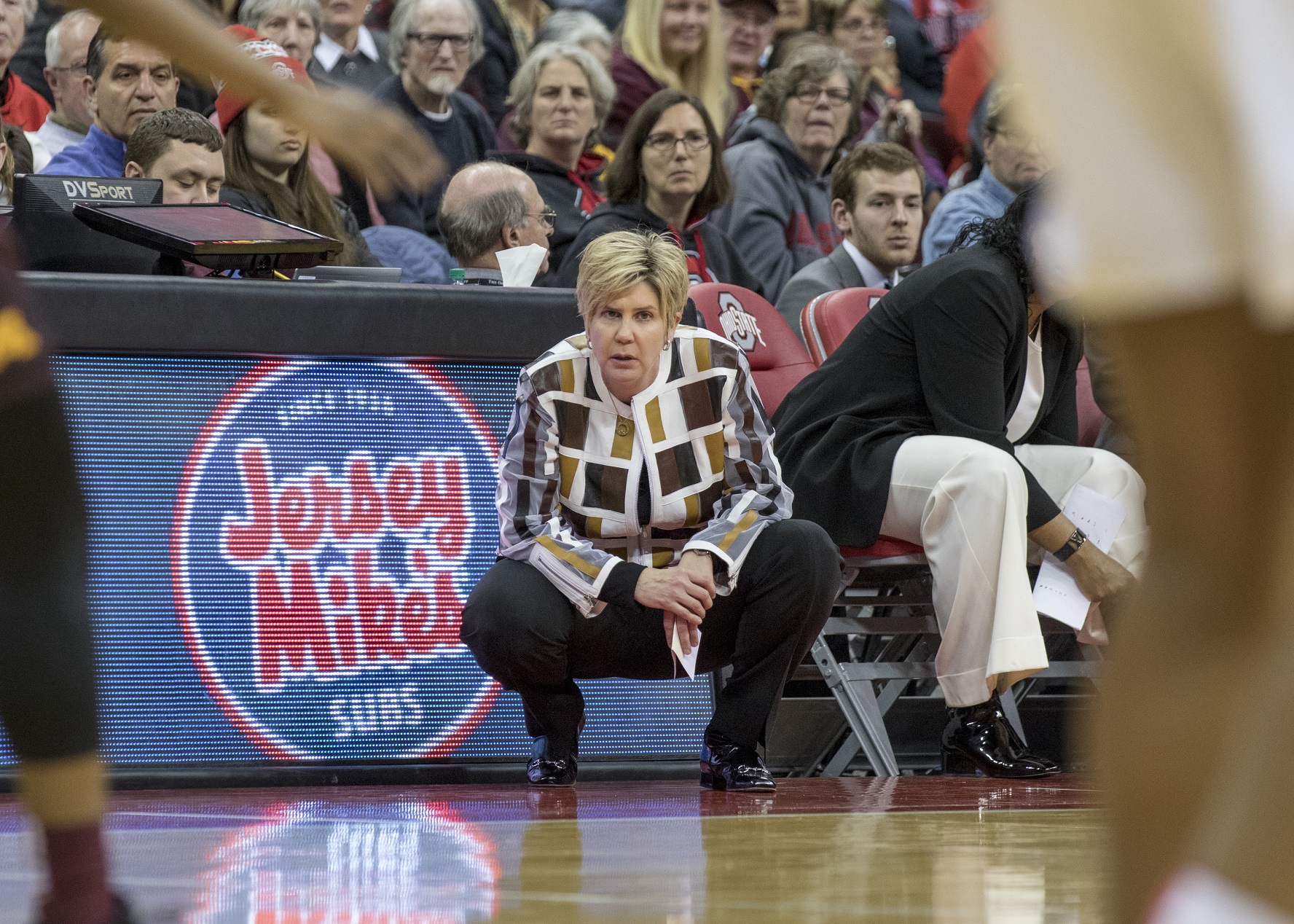 Coach Marlene Stollings arrived at Texas Tech after going 82-47 in four seasons at Minnesota. Her Texas Tech teams finished 14-17 and then 17-10, but 12 players left the program during her tenure. One story in particular explains why.
Former center Emma Merriweather alleged that Stollings took her dog and gave it to a booster. Merriweather said she displayed signs of depression (she received a diagnosis afterward) and planned to register her dog as an emotional support pet. She claims Stollings told her the dog would be a distraction and arranged for a booster that Merriweather did not know, to take the pet.
"(The booster) just tore him away from me," Merriweather said.
Merriweather, who transferred to Kansas, said coaches admonished her for displaying symptoms of her depression. Assistant coach Nikita Lowry Dawkins allegedly told Merriweather to snap a rubber band on her wrist when she had a negative thought.
Marlene Stollings was fired after a clerical error
Marlene Stollings would still be the women's basketball coach at Texas Tech except for a mistake a school staffer made during an appeal intended to shield information from reporters who had filed a request under the Freedom of Information Act (FOIA).
Daniel Libit, co-editor of The Intercollegiate, which partnered with USA Today, explained how that stroke of luck broke the story. According to Libit, he filed a FOIA request in the summer of 2019 to acquire copies of the exit interviews done by Texas Tech women's basketball players in 2019. That material unearthed the information that got Stollings fired.
According to Libit, Texas law allows government bodies such as state-run universities to appeal to the state's attorney general if they feel that the records being sought via an FOIA request are exempt. Texas Tech attempted to go that route but waited until the last permissible day to file its denial request.
However, someone at Texas Tech uploaded the wrong document to the electronic filing system at the attorney general's office. Two months later, the school learned of the glitch and received an order to release the exit interviews because it had failed to abide by the process.
The university appealed to Attorney General Ken Paton on the basis of it being a simple clerical error and that the release of such sensitive information could hurt future recruiting. Paton ruled against Texas Tech on Dec. 5, 2019, and the university turned over the exit interviews in February of this year.