The Dallas Cowboys Finally Get Some Good News Ahead of Their Matchup With the Philadelphia Eagles
In a season that's been full of bad news, the Dallas Cowboys finally got some good news heading into their Week 8 showdown with the Eagles.
The first half of the 2020 NFL season certainly hasn't gone the way the Dallas Cowboys thought it would. Picked by most to essentially run away with the NFC East, a division they could actually (more like sadly) still win, the Cowboys certainly haven't lived up to expectations. Outside of that miraculous 40-39 comeback win against the Atlanta Falcons, Dallas hasn't had that much to be excited about.
The Cowboys' defense has been horrendous and that word might still be too kind. Following Dallas' embarrassing 25-3 loss to the Washington Football Team this past Sunday, which dropped the Cowboys' record to a dismal 2-5, the defense is giving up a league-worst 34.7 points per game. If this pace continues, the Cowboys will give up 555 points this season, which would be the most in NFL history, surpassing the 533 given up by the Baltimore Colts in 1981.
While injuries certainly can't be blamed for all of their failures, the Dallas Cowboys have had to deal with quite a few of them during this 2020 campaign, none obviously bigger than the horrific ankle injury suffered by Dak Prescott in Dallas' Week 5 win over the New York Giants. Prescott's backup, former Pro Bowler Andy Dalton, suffered an injury of his own this past Sunday and had to leave the game after taking a vicious shot to the head from Washington linebacker Jon Bostic, who apparently won't be suspended for what was clearly a dirty and illegal hit.
But it hasn't just been the quarterback depth chart that's had to change on numerous occasions. The offensive line, which has been one of the Cowboys' biggest strengths for years, has been decimated by injuries. The Dallas secondary, which has clearly been a major problem, has been hit hard as well.
However, in a season that's been full of bad news, the Dallas Cowboys have finally gotten some good news heading into their Sunday Night Football matchup against the Philadelphia Eagles as a number of big players are set to return.
What is Andy Dalton's status for the Dallas Cowboys this week?
At the time of this writing, Dallas Cowboys quarterback Andy Dalton is not one of those players expected to return. Dalton has still yet to clear concussion protocol and that update should come later in the week. If Dalton is unable to go against the Eagles on Sunday night, rookie Ben DiNucci is expected to be under center. The 23-year-old James Madison alum entered Sunday's game following Dalton's injury and completed two of three passes for 39 yards.
The offensive line will get a big boost this week
Via the team's website on Monday, Dallas Cowboys VP Stephen Jones said that six-time All-Pro (four First Team, two Second Team) guard Zack Martin is expected to return to the lineup for Sunday's showdown with the Eagles. Martin suffered a concussion in Dallas' Week 6 loss to the Arizona Cardinals and missed this past Sunday's game with Washington.
In addition, Jones said that there's also a chance that starting center Joe Looney, who sprained his MCL on the very first offensive play of the Cowboys' Week 4 loss to the Cleveland Browns, could return as well.
Second-year guard Connor McGovern has been filling in for Martin while rookie Tyler Biadasz has been handling duties at center. Getting the veterans back should certainly boost a line that will be without former All-Pro Tyron Smith for the remainder of the season.
Cornerback Chidobe Awuzie is set to return to the Dallas Cowboys this week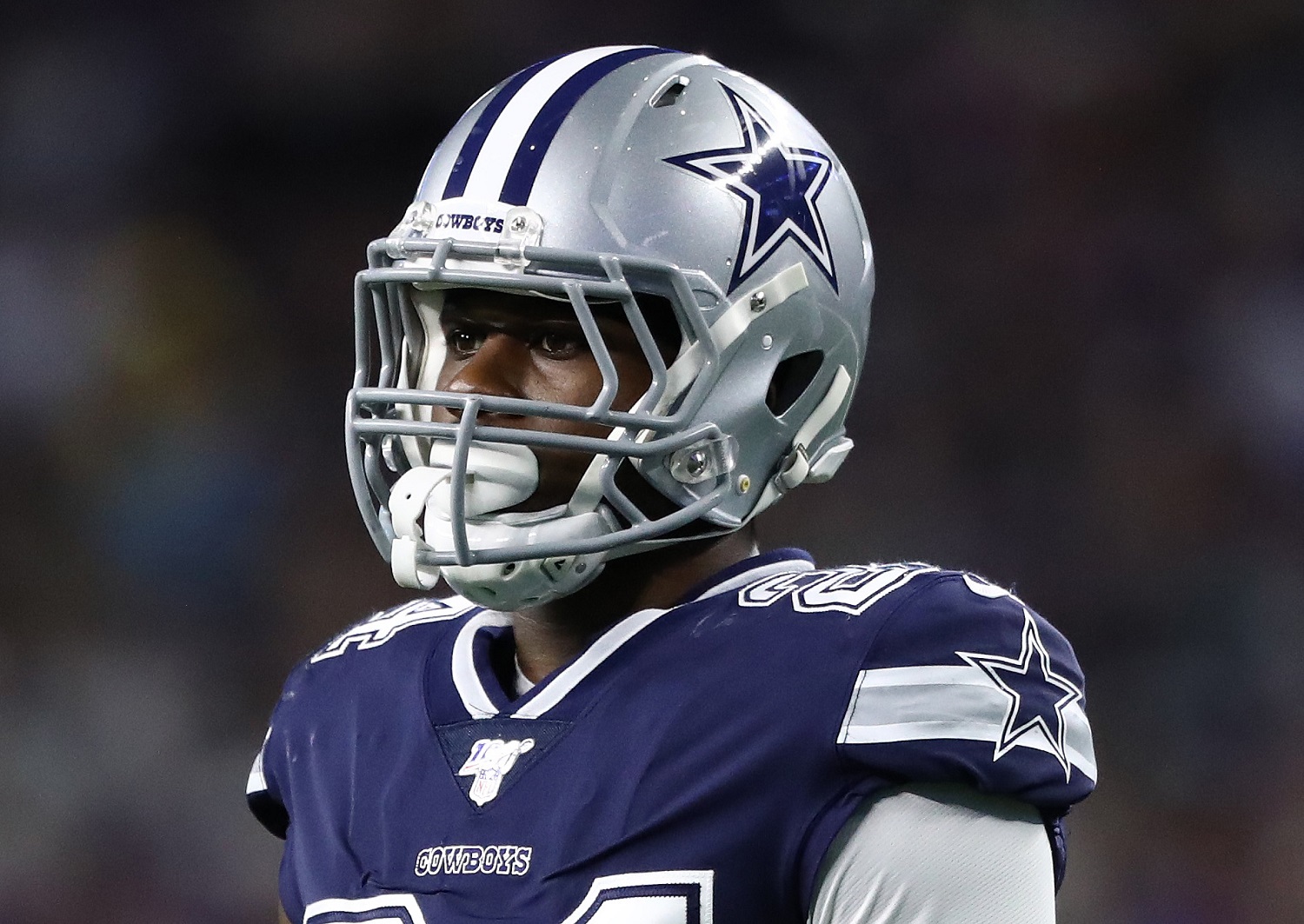 Jones also announced that cornerback Chidobe Awuzie is set to return to the Dallas Cowboys this week, which should help a secondary that has just been torched all season long. Awuzie, whom the Cowboys drafted in the second round in 2017, intercepted Jared Goff in Dallas' Week 1 loss to the Rams but then suffered a hamstring injury in Week 2 against the Seahawks and hasn't played since.
Given the woeful state of the NFC East, the Dallas Cowboys still have a shot to win the division and getting some of these key players back will certainly help them moving forward. They're still not a good football team and plenty of things still need to change but getting a little good news is a nice change of pace.