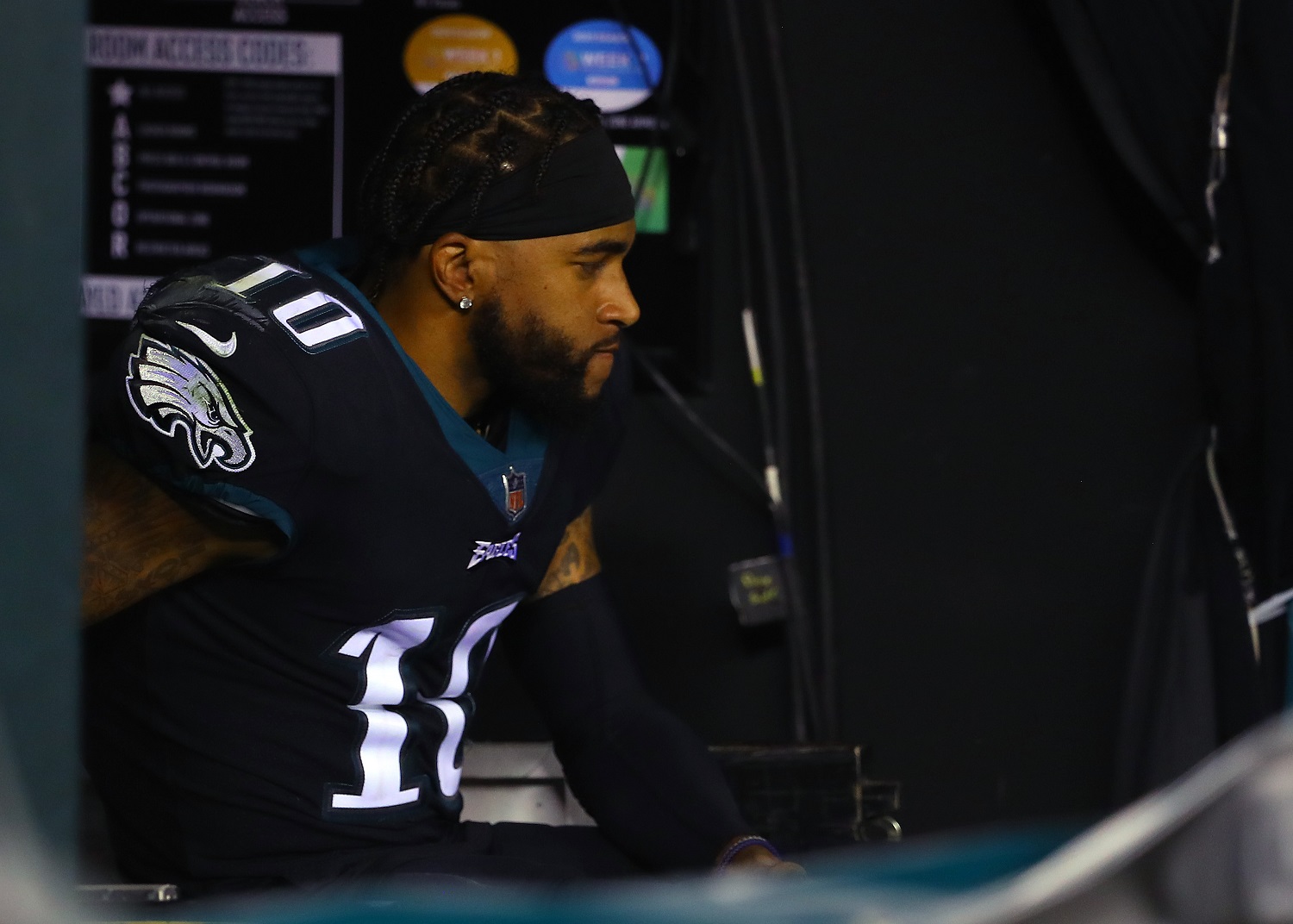 DeSean Jackson's MRI Results Are In and It's Bad News for the Philadelphia Eagles
Philadelphia Eagles wideout DeSean Jackson suffered a nasty ankle injury on Thursday night and the MRI results aren't good.
After missing the last three games with a hamstring injury, DeSean Jackson returned on Thursday night for the Philadelphia Eagles' matchup with the New York Giants. Unfortunately for Jackson and the Eagles, he didn't make it through the game and had to be helped off the field with an ankle injury after taking a late hit on a punt return in the fourth quarter.
Since re-joining the Eagles ahead of last season, DeSean Jackson has missed more games than he's played and is now set to miss even more time as his MRI results weren't what he and Philly fans were hoping for.
Up until re-joining the Eagles, DeSean Jackson was very durable
For the first 11 years of his career, which began in 2008 with the Eagles, DeSean Jackson was an extremely durable wide receiver. In his first stint with Philadelphia, which lasted six years, three years with Washington, and two years in Tampa Bay, Jackson appeared in 150 of a possible 176 regular-season games, which comes out to more than 85%.
But since he returned to Philly last year, he's missed 16 of 23 games for the Eagles and has played just 224 of a possible 1,737 snaps. He played in just three games last season before being placed on injured reserve following core muscle surgery and caught 10 passes for 121 yards in the Eagles' first three games in 2020 before missing the next three with the aforementioned hamstring injury.
He caught three balls for 34 yards on Thursday against the Giants before disaster struck.
He suffered a nasty ankle injury on a punt return on Thursday night
In the fourth quarter of the Eagles' matchup against the Giants on Thursday night, DeSean Jackson was on punt return duty for the first time in two years and it did not go well.
He received the punt at the Eagles' 10-yard line, took a hit, hit the ground, and then took an unnecessary late hit from Giants' special-teamer Madre Harper. Jackson's right ankle got caught and his entire leg twisted in a way it clearly shouldn't under his own weight.
Jackson was clearly in pain as he took off his helmet and slammed it into the turf numerous times. He later had to be carried off the field by Eagles' trainers as he could put no weight on his right leg. He underwent an MRI on Friday and the results are not good.
DeSean Jackson is out indefinitely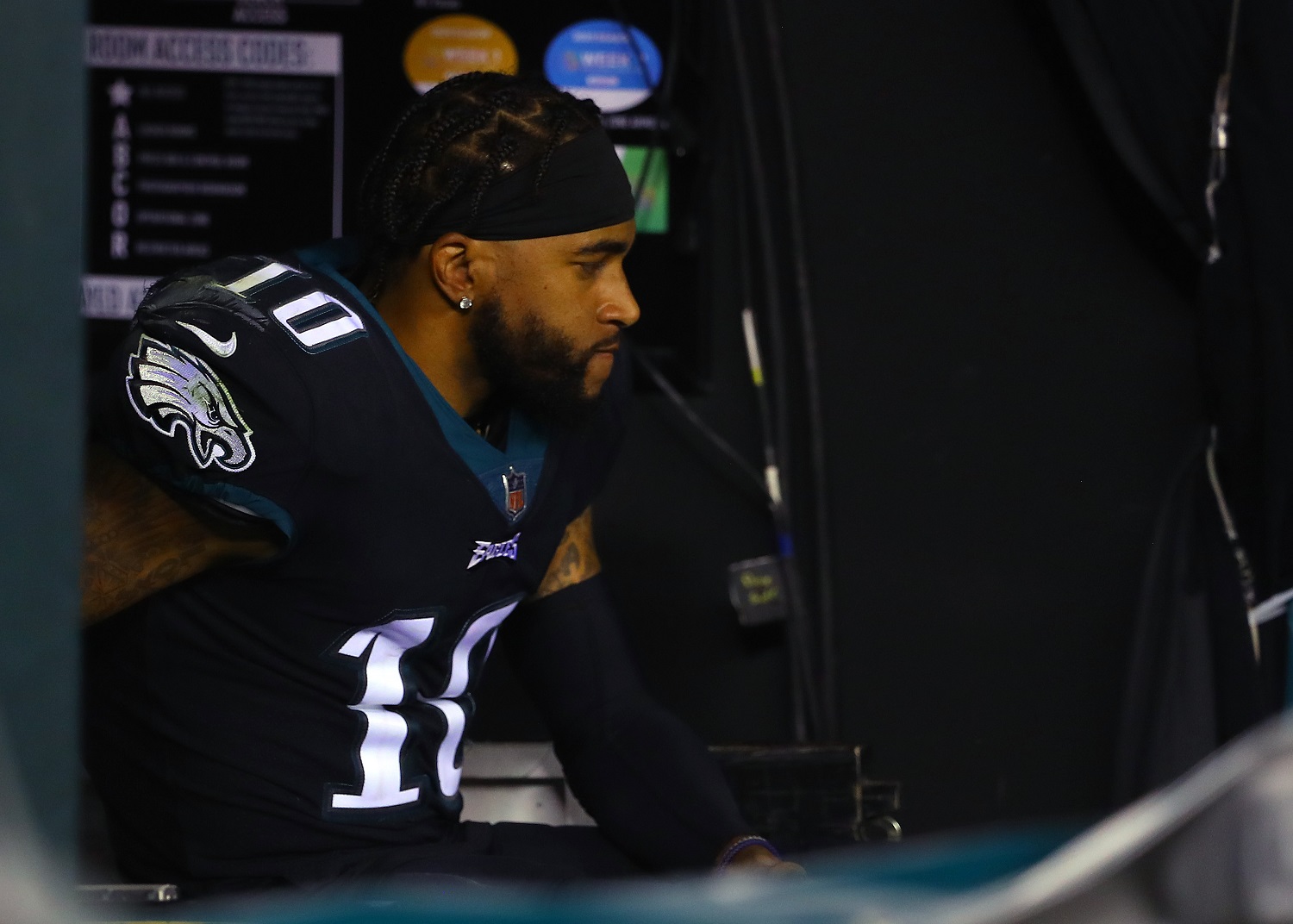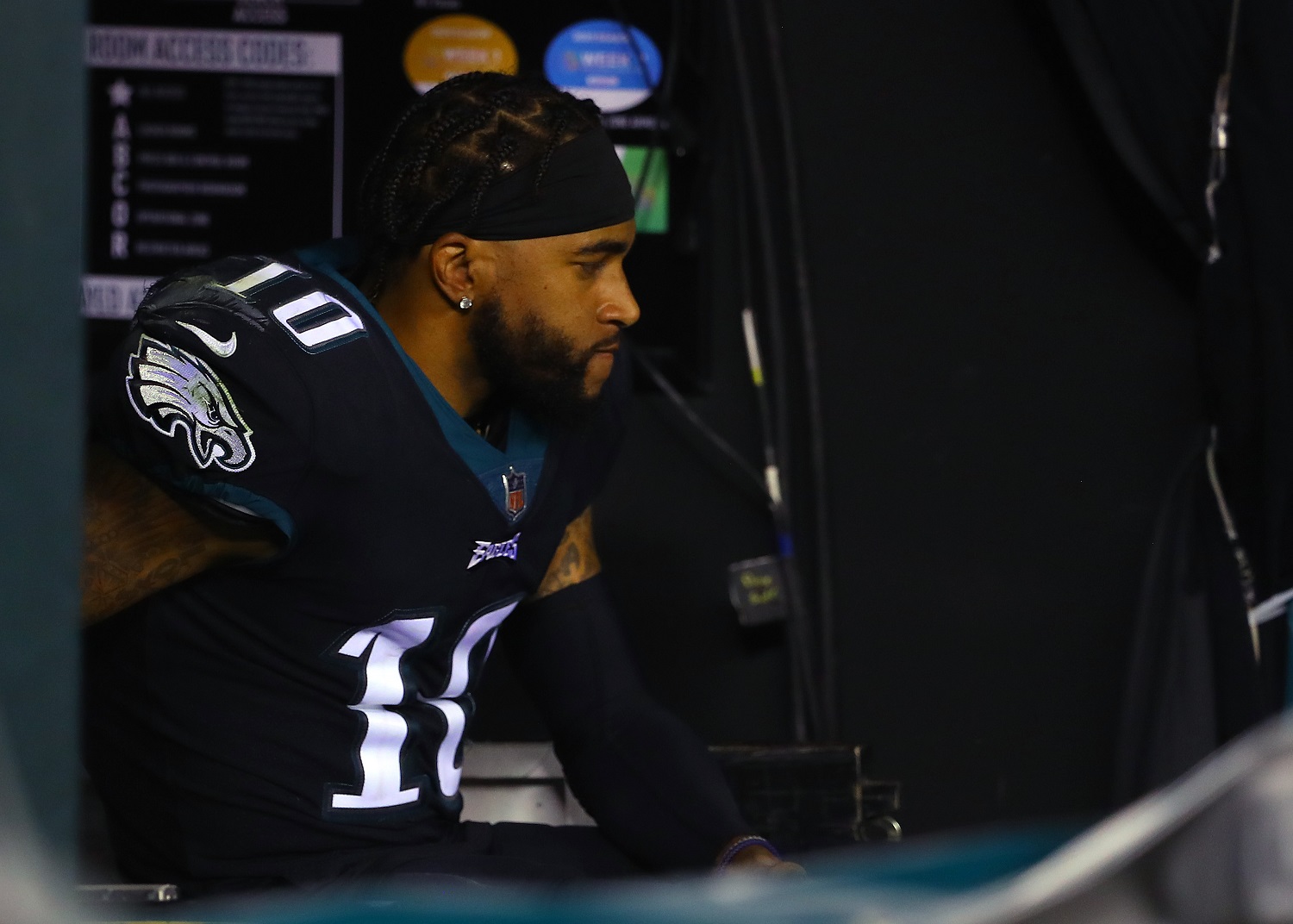 Following the game Thursday night, DeSean Jackson posted a picture of himself wearing a boot on his right foot, leaving many to wonder just how bad this latest injury would be. Well, we now seem to have the answer.
As seen above, Ian Rapoport is reporting that DeSean Jackson's MRI results are not what the Eagles were hoping for and that he'll be out indefinitely. Philadelphia's receiving core has already been hit with a number of big injuries and this gives Carson Wentz one less weapon moving forward.
Rapoport did say that there is a chance that DeSean Jackson could return this season but no timetable has yet been set.
Stats courtesy of Pro Football Reference