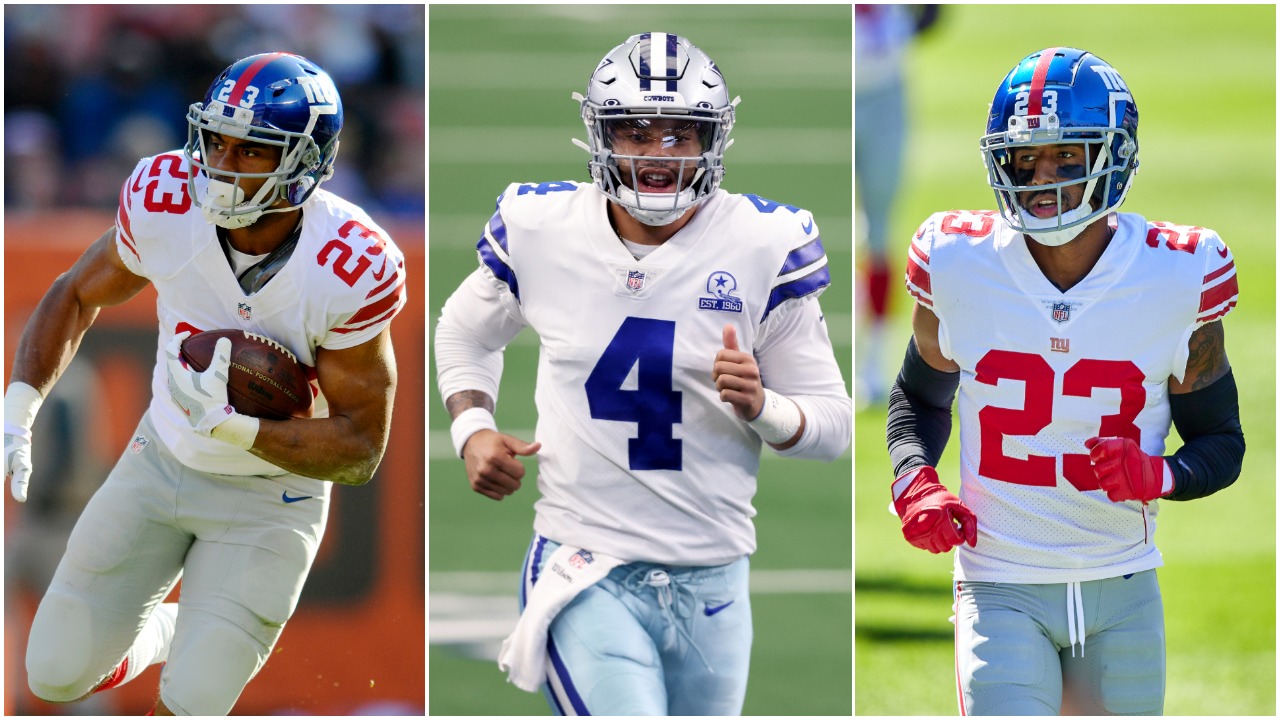 Mistaken for Logan Ryan, Former Giants RB Rashad Jennings Was Viciously Attacked on Social Media for Injuring Dak Prescott
Former Giants running back Rashad Jennings, who has been retired for four years, was attacked on social media for injuring Dak Prescott.
Rashad Jennings is certainly no stranger to attention. After all, he was a running back for seven seasons in the NFL with the Jacksonville Jaguars, Oakland Raiders, and New York Giants and then became a best-selling author and a contestant on Dancing With the Stars in retirement. But Jennings got some unwanted and unwarranted attention recently when he was blamed for injuring Dallas Cowboys Pro Bowl quarterback Dak Prescott.
Wait, what?
Yes, the guy who played his last snap of football during the 2016 season was viciously attacked on social media for injuring another player in a game in 2020. So how did that happen?
Rashad Jennings wore No. 23 with the Giants, which is the same number currently worn by Logan Ryan, who made the tackle on the play that injured Dak Prescott
So here's the story. In his three seasons with the New York Giants, Rashad Jennings wore No. 23, which just happens to be the same number that defensive back Logan Ryan currently wears for the G-Men.
As you might recall, Logan Ryan was the man who made the tackle, a completely clean tackle, on the play during the Cowboys-Giants Week 5 matchup in which Dak Prescott suffered that horrific injury to his right ankle.
Roy Lang III, a reporter for the Shreveport (LA) Times, made a mistake and said that Rashad Jennings was the one that made the tackle on Dak Prescott, which led to the former Giants running back being completely slammed on social media by angry Cowboys fans.
Rashad Jennings was slammed on social media by Cowboys 'fans' thinking he injured Dak Prescott
As it happens on social media, the news spread fast about Dak Prescott and his brutal injury. However, there were many people that saw the image posted above and believed that Rashad Jennings was the one that tackled Prescott.
Sadly, as it also happens on social media, some "fans" of the Dallas Cowboys weren't too kind to Jennings, as you can see below.
He handled the entire thing with class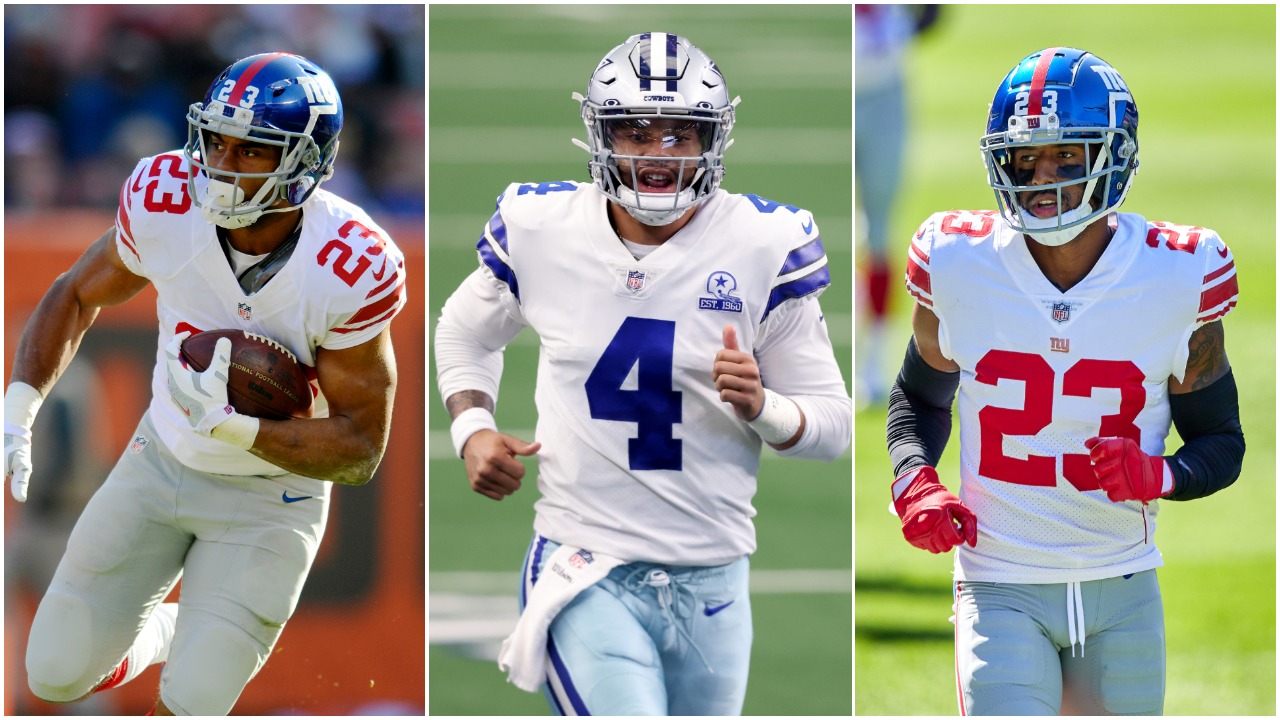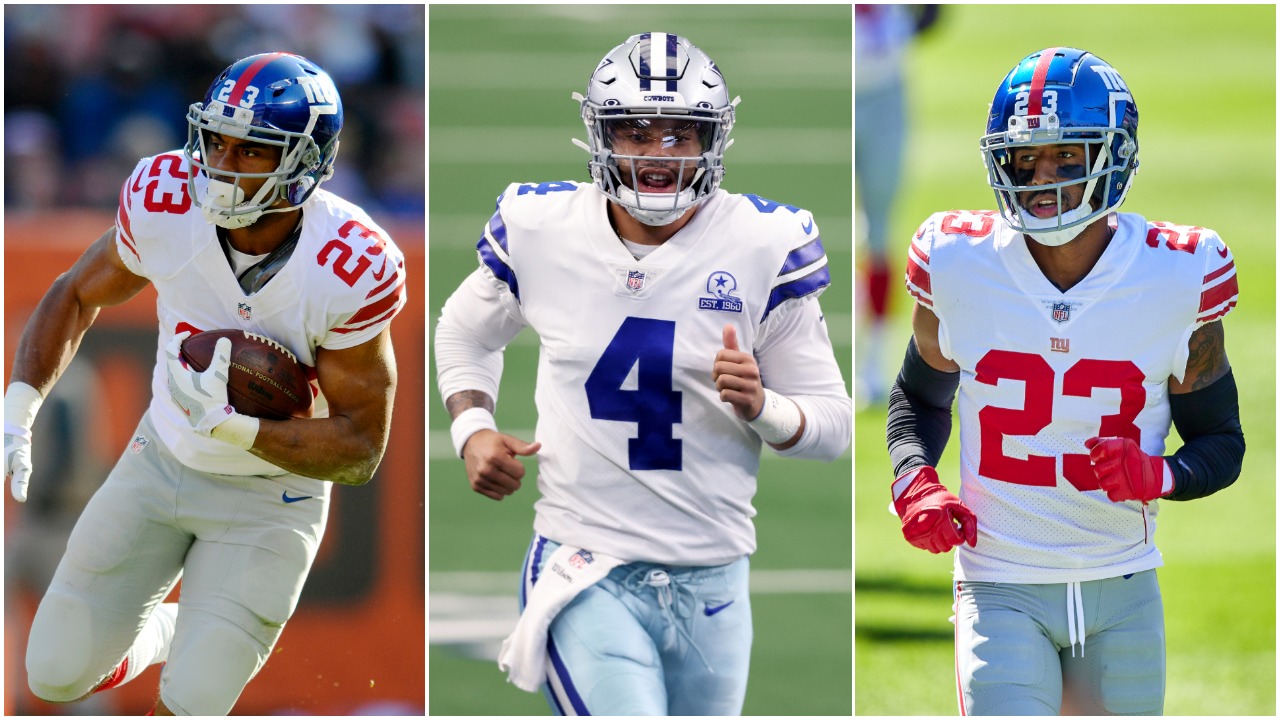 Despite all the hate thrown his way when he obviously had nothing to do with the play that injured Dak Prescott, which, again, was a completely clean tackle by Logan Ryan, Rashad Jennings handled the entire situation with class.
The reporter that made the initial mistake actually got in contact with Jennings to apologize and they both flipped the unfortunate situation into a lesson on accuracy in journalism. Speaking with Lang in a piece for the Shreveport Times, Jennings said that he's been long sensitive to the truth after an incident in college in which he says an intoxicated woman threatened to accuse him of rape if he didn't do what she wanted after the two simply shared a dance. He says this situation involving Dak Prescott got out of control in a hurry and simply wants everyone to do better.
"I wanted the writer to challenge other writers. I wanted to press the button on the importance to speak accurately because we can develop opinions based on what we read.

"The power of words is a scary thought. Just because she says it, the damage is already done. Just like the death threats already came before (the Dak tackle) was corrected.

"Fans take ownership over their team, over their players and you often start to hate and you just word vomit. I never got too upset at fans. I just often remind them when I get the chance: 'Don't dehumanize somebody.'"

Rashad Jennings
Well said.