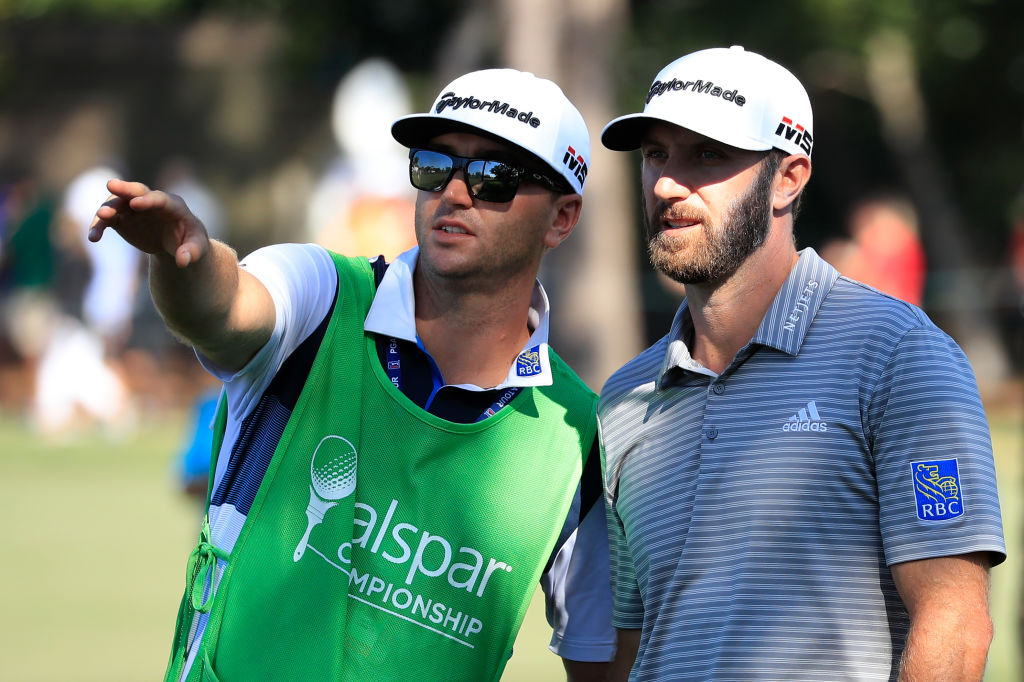 The Highest-Paid Caddies on the PGA Tour
Behind every great golfer is a great caddie. But what do these sidekicks do and how much do the highest-paid caddies make?
The best golfers in the world play on the PGA Tour. They make a lot of money and receive a lot of acclaim. Behind every great golfer is a great caddie. But what exactly do these sidekicks do? The highest-paid caddies on the PGA tour execute all the details of the competition just right. Here's how they do it and how much money these wealthy caddies make.
The duties of a PGA Tour caddie 
The website Golfweek compiled a piece on the duties of a golf caddie. Whether a caddie is working for an amateur at a country club or a professional on the PGA Tour, the job is the same. Below is a summary of responsibilities for caddies (which may vary, depending on whose bag they're carrying): 
Carrying the golfer's bag of clubs 
Handling golfers their clubs
Cleaning the clubs and balls
Making the bunkers and sand traps easier to play in by raking them
Measuring distance to the pin
Fixing a divot
Removing the pin in the hole
Giving their golfer advice on which club they should use 
Caddies can be extremely valuable to a golfer. They're like an equipment manager, coach, and trainer all rolled into one. That's why some of them are paid very well. 
The highest-paid caddies on the PGA Tour
Many parts of a caddie's job seem unglamorous, but it comes with a lot of benefits. Caddies for the most successful players make a great living. There isn't much data on their salaries, but 2017 figures give context to the type of money that top caddies earn. According to Golfing Addiction, these are the highest-paid caddies in 2017:
5. Kessler Karain: $610,000 
Why does PGA golfer Patrick Reed trust his caddie Kessler Karain so much? Probably because Karain is his brother-in-law. Reed's first caddie was his current wife and Karain's sister, Justine. According to Reed, the proclivity for caddying may be inherited:
I guess it just runs in the family. He was really good when it came to wind and club selection. She played a little bit in high school, and her brother played a lot in high school. I don't know what it is. That family has it when it comes to giving me advice.
4. Michael Greller: $665,000 
As the caddie for one of the best players in the world, Jordan Spieth, Michael Greller is a high earner. One instance is a great example of the pressure professional caddies face. At the 2019 U.S. Open, Spieth hit two shots he thought were "perfect" but ended up in the water and over the green. The golfer loudly blamed Greller in an exchange that went viral online.
3. Daisuke Shindo: $680,000
Serving as the caddy for PGA pro Hideki Matsuyama, Daisuke Shindo experienced a hilarious moment during his time on Matsuyama's bag. When the golfer found himself in a group with Tiger Woods and Brooks Koepka at a tournament, Shindo took the opportunity to get Woods' autograph. It's a testament to Woods' star power that a seasoned caddie like Shindo felt starstruck.
2. Austin Johnson: $1.6 million 
If Austin Johnson's name is familiar, it's for good reason. He's the caddie for his brother Dustin. A story from March 2019 gives a good idea of Austin's dedication to his brother. Despite breaking his arm and wearing a cast, Austin still caddied for his brother at an event. 
1. J.P. Fitzgerald: $1.65 million 
J.P. Fitzgerald spent 10 years caddying for one of the world's best players, Rory McIlroy. The golfer dismissed him in 2017 and hired his best friend Harry Diamond. This summer, Fitzgerald was on the bag yet again, caddying for NCAA champion Matt Wolff as he attempted to earn his PGA Tour card.