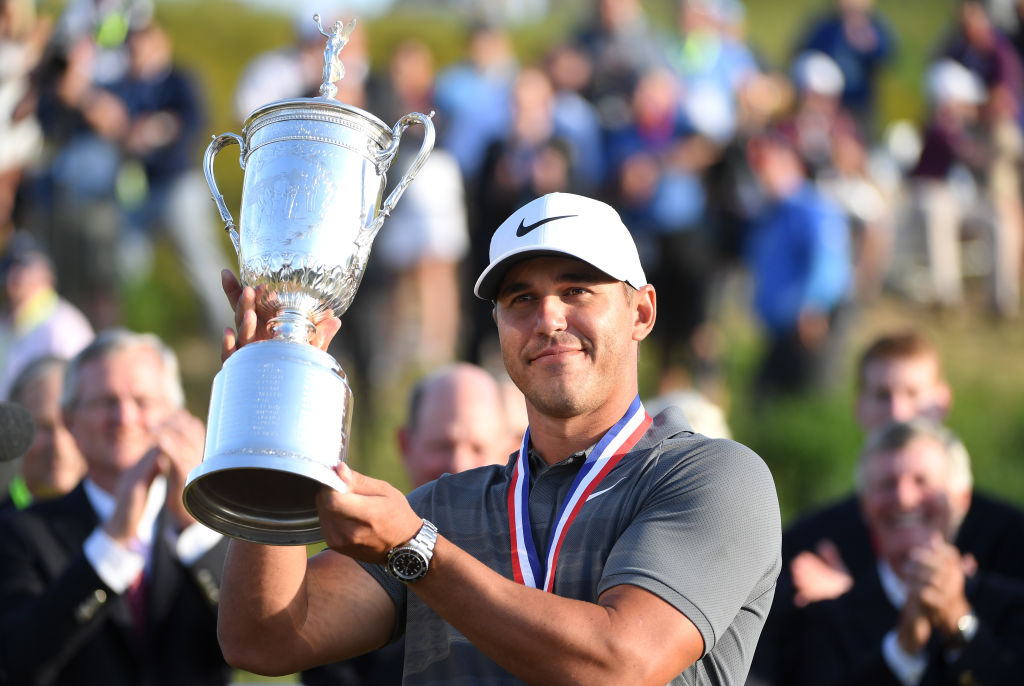 How Much Money Has Brooks Koepka Made on the PGA Tour This Year?
Brooks Koepka is enjoying a phenomenal 2019. He's racking up wins and top 10 finishes. So exactly how much money has Koepka taken home this year?
Brooks Koepka is enjoying a phenomenal 2019. The winner of the 2019 PGA Championship has been the most dominant golfer on the PGA Tour this season. His consistent play has him in the discussion for the top spot on the PGA Tour Money list.
What makes his game so great and how much money has he earned? Today we will answer those questions as we profile Brooks Koepka.
What makes Brooks Koepka's game so good?
The best part of his game is his long ball. Brooks Koepka, like many golfers of this generation, has developed his driving game to new heights. He is also incredibly accurate when driving and hitting the fairway isn't an impossible task for him.
Koepka also has excellent fundamentals in his swing, there isn't a smoother swing in golf today.
Winning majors hasn't looked this easy in a long time
If you look in the PGA Tour record books, you will see Brooks Koepka's name all over it. He was amazing at Bethpage Black this year. He shot a seven-under 63, and followed it up with a five-under 65 on the second day. This gave him a firm lead on top of the leaderboard and was the lowest score at Bethpage Black dating back to 1900.
Koepka's dominance has continued into the summer. He won the FedEx St Jude Classic with a -16, earning a hefty $1.75 million purse. For the season Koepka has finished in the top-10 seven times, with two victories and three second-place finishes. 
Koepka has missed the cut only once this season and hasn't finished any tournament lower than 65.
How much money has he earned?
After winning the St. Jude Classic, Brooks Koepka's currently at the top of the money list with $9.55 million. The next closest player is Rory McIlroy, who has earned $7.3 million this year on the tour.
Koepka's game has improved immensely over the last couple of years. After finishing 23rd on the list in 2016, Koepka has finished in the top-10 each of the last two years.
How many majors will Brooks Koepka finish his career with?
Winning majors is the gold standard for any golfer, and Jack Nicklaus sitting at the top with 18 will always be the No. 1 goal for the game's best players.
Koepka currently has four to his name, winning back-to-back PGA Tour Championships in 2018 and 2019. He is still just 29 years old and while getting 14 more majors will be a challenge, getting to eight or nine should be no problem if he remains healthy during his 30s.
Are you shocked at how much money Brooks Koepka has made on tour?
When we looked at the top of the PGA Tour's money list we were a little surprised to see Koepka with such a wide lead at the top. We think he has an excellent chance to finish the season at the top.
If you want more news surrounding the world's best golfers be sure to check out the main section of our website.