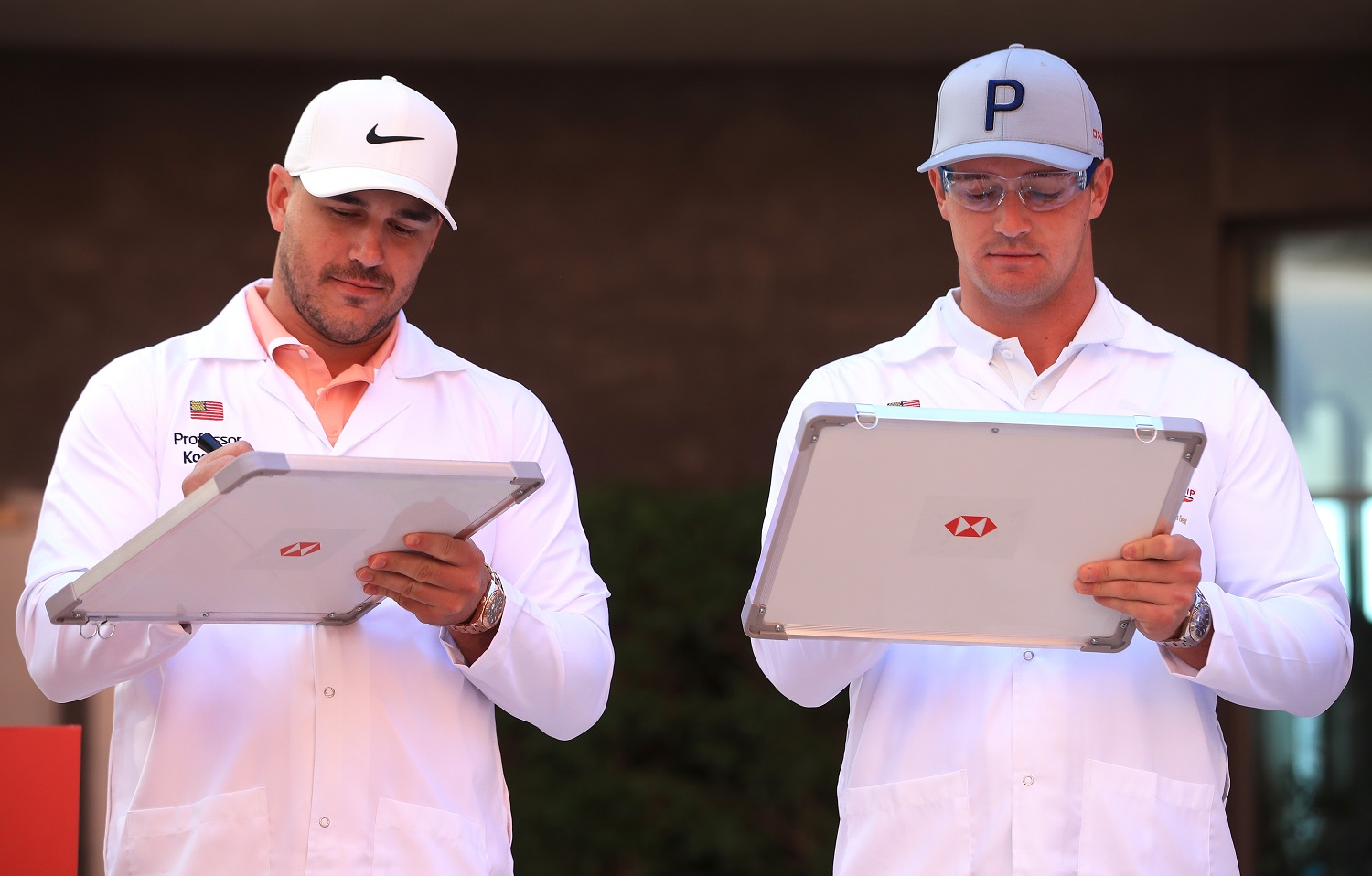 The Masters: Augusta National Missed a Golden Opportunity With Bryson DeChambeau and Brooks Koepka
Augusta National missed a golden opportunity to pair rivals Bryson DeChambeau and Brooks Koepka together at the 2020 edition of The Masters.
Augusta National has released the groupings and tee times for the first two days of the 2020 edition of The Masters and they simply got it wrong. Okay, maybe that's a little harsh but the folks putting these groups together missed out on a golden opportunity to put rivals Bryson DeChambeau and Brooks Koepka in the same group, something golf fans have been wanting to see for quite some time now.
Bryson DeChambeau and Brooks Koepka have been beefing for quite some time now
For those unaware, Bryson DeChambeau and Brooks Koepka have been taking shots at one another for quite some time now. It all seems to have started in 2019 when Koepka publicly criticized DeChambeau for being a slow player. Koepka certainly hasn't been the only one to think that as Bryson has taken a lot of heat throughout his young career for taking his time. But the two actually met in person to discuss it and all seemed fine.
But this past January, DeChambeau made some comments about Brooks Koepka not having any abs when he appeared in ESPN Magazine's Body Issue. Koepka, the owner of four major championships (at the time, DeChambeau had none) came back with this amazing tweet.
Savage.
But that's not even the best tweet that Brooks Koepka has posted about Bryson DeChambeau. That came this past July when DeChambeau went off on a cameraman at the Rocket Mortgage Classic for just doing his job.
This is obviously referencing the fact that DeChambeau packed on 40-50 pounds of muscle in a very short period of time and that "roid rage" is a real thing. Not that anyone here is accusing Bryson DeChambeau of being on steroids. Just had to be clear on that. Things continued when Koepka took a subtle dig at DeChambeau's "Mad Scientist" approach to the game at the PGA Championship.
Brooks Koepka took another dig at Bryson DeChambeau at the PGA Championship
During the 2020 PGA Championship, Brooks Koepka pretty much came out and said that he wasn't a fan of how Bryson DeChambeau plays golf. Koepka, who was the two-time defending champion at the event and was right in the thick of things until the final round, made these comments following his opening-round 66 (h/t OTB Sports).
"[It's] just a major, I'll get up for it, a little bit of confidence I guess. At the end of the day I feel good, I'm playing good. There's no reason to be scientific with all the numbers and stuff like that on TrackMan, just go out and go play."

Brooks Koepka
DeChambeau is very scientific with his approach to the game and has alienated a lot of people with his new style. But it's a style that's obviously worked for him as he's carded seven top-10 finishes in 2020, including a victory in September at the U.S. Open.
Augusta National made a mistake by not pairing the two together at The Masters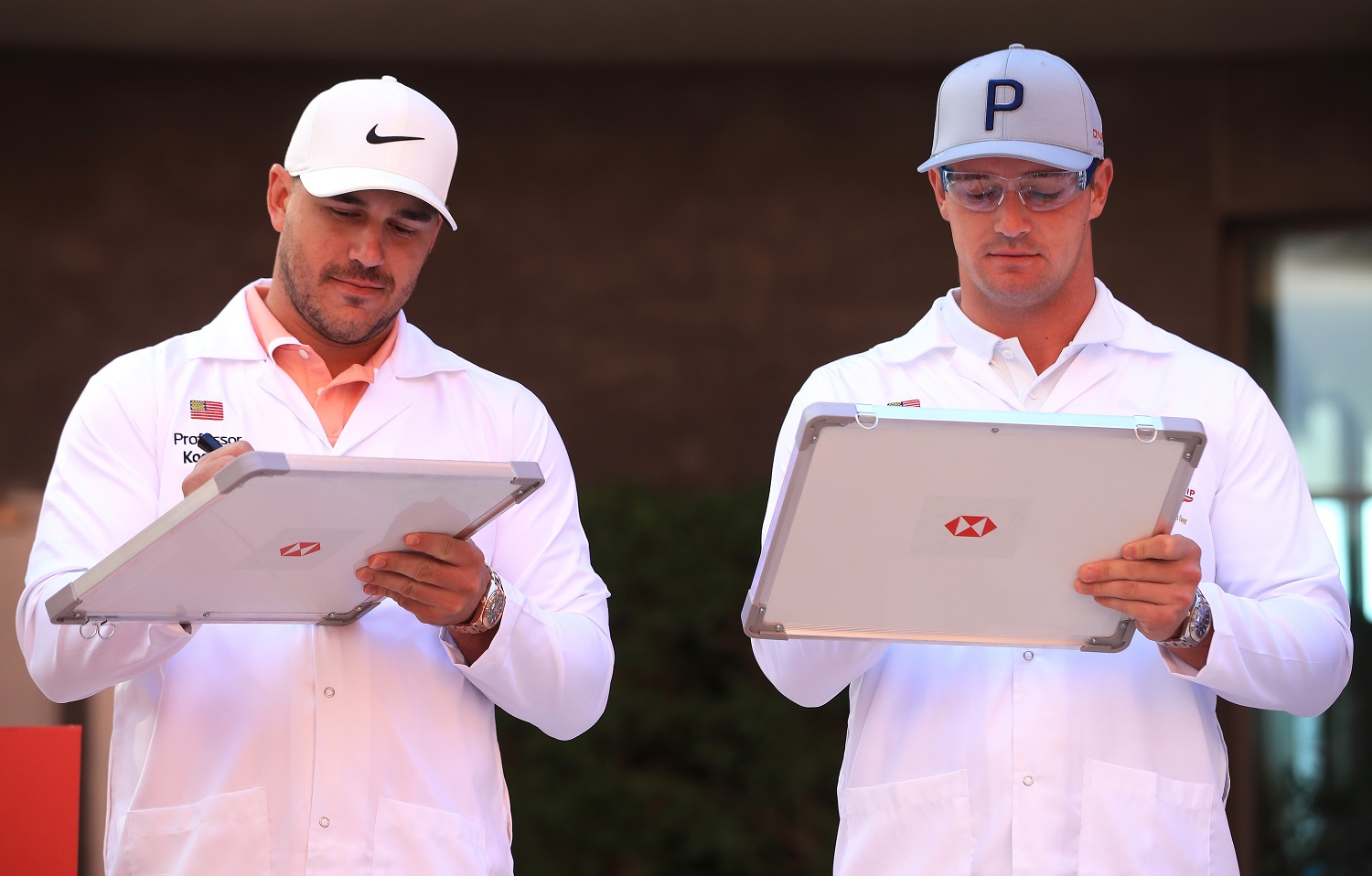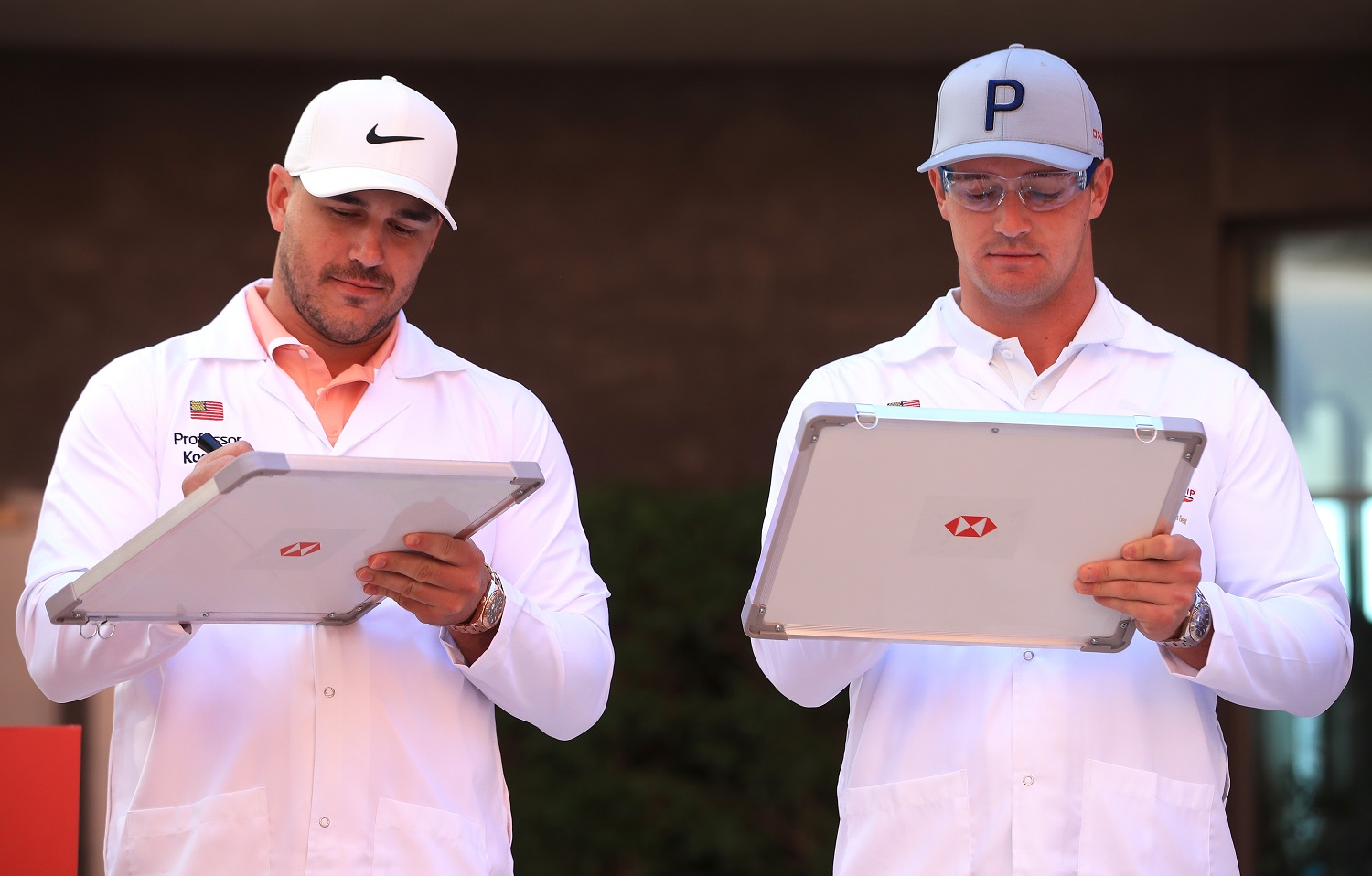 Ever since this little rivalry has started, fans have been waiting to see Bryson DeChambeau and Brooks Koepka paired together at a big-time event, as evidenced by this tweet from back in July.
Trust us, there's plenty more like that out there. Now, there's nothing that can be done on the weekends at tournaments as those pairings are done by score. But Thursdays and Fridays aren't that way, are they? Those are set a few days in advance.
But Augusta National had the chance to pair these two together at The Masters and chose not to do so. Bryson DeChambeau is grouped with Jon Rahm and Louis Oosthuizen for the first two rounds and Brooks Koepka will play alongside Justin Thomas and Matthew Fitzpatrick.
Perhaps we'll see the dream pairing on Sunday at Augusta National? Can you imagine Bryson DeChambeau trying to win The Masters with Brooks Koepka standing right there watching? So good. We'll just have to wait and see how everything plays out.