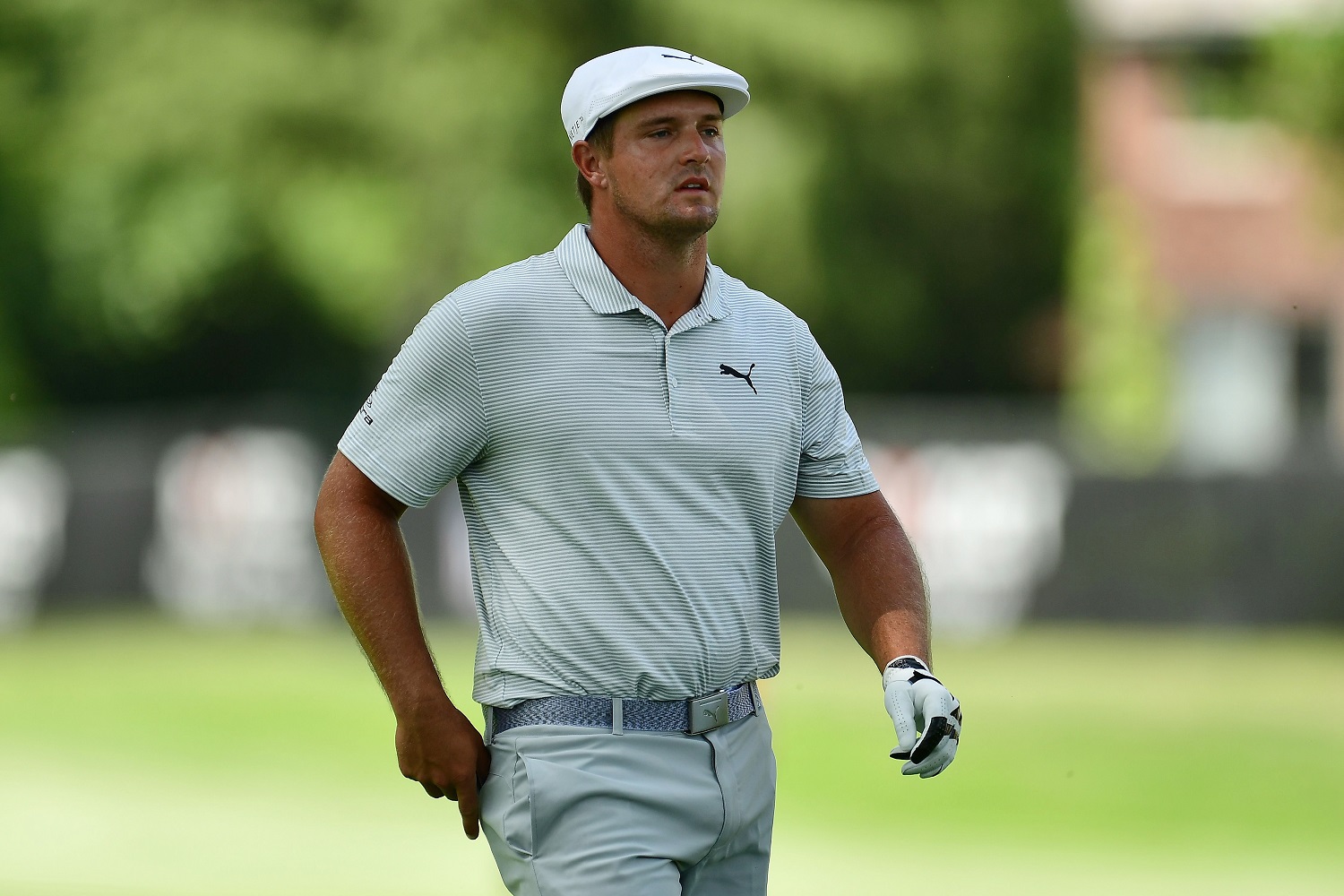 Bryson DeChambeau Has Replaced Patrick Reed as the Biggest Villain on the PGA Tour
A look at how Bryson DeChambeau has transformed into arguably the biggest villain on the PGA Tour.
Step aside, Patrick Reed. You're no longer the biggest villain on the PGA Tour. That title now belongs to Bryson DeChambeau, who just notched his sixth tour victory this past Sunday at the Rocket Mortgage Classic in Detroit. But the win certainly didn't come without a little controversy as an incident with a cameraman during Saturday's third round left a bad taste in a lot of people's mouths.
But that certainly wasn't the first time that controversy has surrounded Bryson DeChambeau. Just last year, he became the target of fans and players alike as he was blasted for slow play, accusations that he certainly didn't take lying down.
Some of the heat went away when Patrick Reed, who has never been a stranger to controversy, was accused of cheating at last year's Hero World Challenge. But the cameraman incident over the weekend has confirmed it: Bryson DeChambeau is the biggest villain on the PGA Tour and that might not be such a bad thing.
Bryson DeChambeau has been called out for slow play on numerous occasions
When you look at most villains in movies or TV shows, they're quite methodical, aren't they? Well, Bryson DeChambeau is certainly that type of golfer. There seems to be a reason for each and every thing that he does. It's the reason why every single iron in his bag is the length of a 7-iron. There's a method to his madness, a method that's sometimes maddening to others, including some of his fellow players.
Bryson DeChambeau's pace first became a big topic of conversation in January 2019 when Brooks Koepka specifically called him out for slow play. A few months later, his process was again under scrutiny at the Memorial. But things got really amped up at the Northern Trust, the first event of the FedEx Cup Playoffs. Playing alongside Justin Thomas and Tommy Fleetwood in the second round at Liberty National, DeChambeau took more than two minutes to hit an eight-foot birdie putt at the par-5 8th hole, even causing the announcers to start poking fun at him. What's worse is that he missed quite badly.
Later in the round, at the par-4 16th, DeChambeau took more than three minutes to hit his second shot, choosing to walk off the 70 yards between himself and the hole. He eventually even told Fleetwood to go ahead and hit because of the time he'd taken. Both videos went viral and he got torched, both by fans and other players. Eddie Pepperell even went so far as to call him a "single-minded twit" that "doesn't care much for others."
The following day, Bryson DeChambeau went on the defensive, speaking for 16 minutes on his pace of play, responding to Pepperell in the process. (h/t New York Times)
"When people start talking to me about slow play and how I'm killing the game, I'm doing this and that to the game, that is complete and utter you-know-what."

"I would love to speak to him [Pepperell] personally and talk about it."

Bryson DeChambeau
That's some villain talk there, right? Oh, and the video that he put out to the world in which he said "screw all y'all haters" was a nice touch as well.
Bryson DeChambeau berated a cameraman at the Rocket Mortgage Classic
While his pace of play hasn't been much of an issue lately as more people have been focused on the fact that he got jacked up during the PGA Tour's three-month hiatus, Bryson DeChambeau once again showed off his villainous side this past weekend at the Rocket Mortgage Classic. Yes, there was plenty of focus on the fact that he averaged 350.6 yards off the tee on his way to victory, which beat Tiger Woods' 15-year record for driving distance by a PGA Tour winner, but he made bigger headlines for berating a cameraman during Saturday's third round.
Following a lackluster bunker shot at No. 7, which led to a bogey, DeChambeau took issue with a nearby cameraman staying focused on him as he walked to the green. DeChambeau was visibly upset and had a little chat with the cameraman before teeing off on No. 8. He was clearly still disturbed by the incident following his round. (h/t GolfChannel.com)
"He was literally watching me the whole entire way up after getting out of the bunker, walking up next to the green. And I just was like, 'Sir, what is the need to watch me that long?' I mean, I understand it's his job to video me, but at the same point, I think we need to start protecting our players out here compared to showing a potential vulnerability and hurting someone's image. I just don't think that's necessarily the right thing to do.

"As much as we're out here performing, I think it's necessary that we have our times of privacy as well when things aren't going our way. I mean, we're in the spotlight, but if somebody else is in the spotlight they wouldn't want that either, I feel like when you're videoing someone and you catch Tiger (Woods) at a bad time, you show him accidentally doing something, or someone else, they're just frustrated because they really care about the game. It could really hurt them if they catch you at a potentially vulnerable time.

"We don't mean anything by it, we just care a lot about the game. For that to damage our brand like that, that's not cool in the way we act because if you actually meet me in person, I'm not too bad of a dude, I don't think."

Bryson DeChambeau
Naturally, social media had a field day with the incident and some claimed that they'd never root for Bryson DeChambeau ever again. But here's the thing with villains. They just don't care what you think.
He's playing some of the best golf of his career right now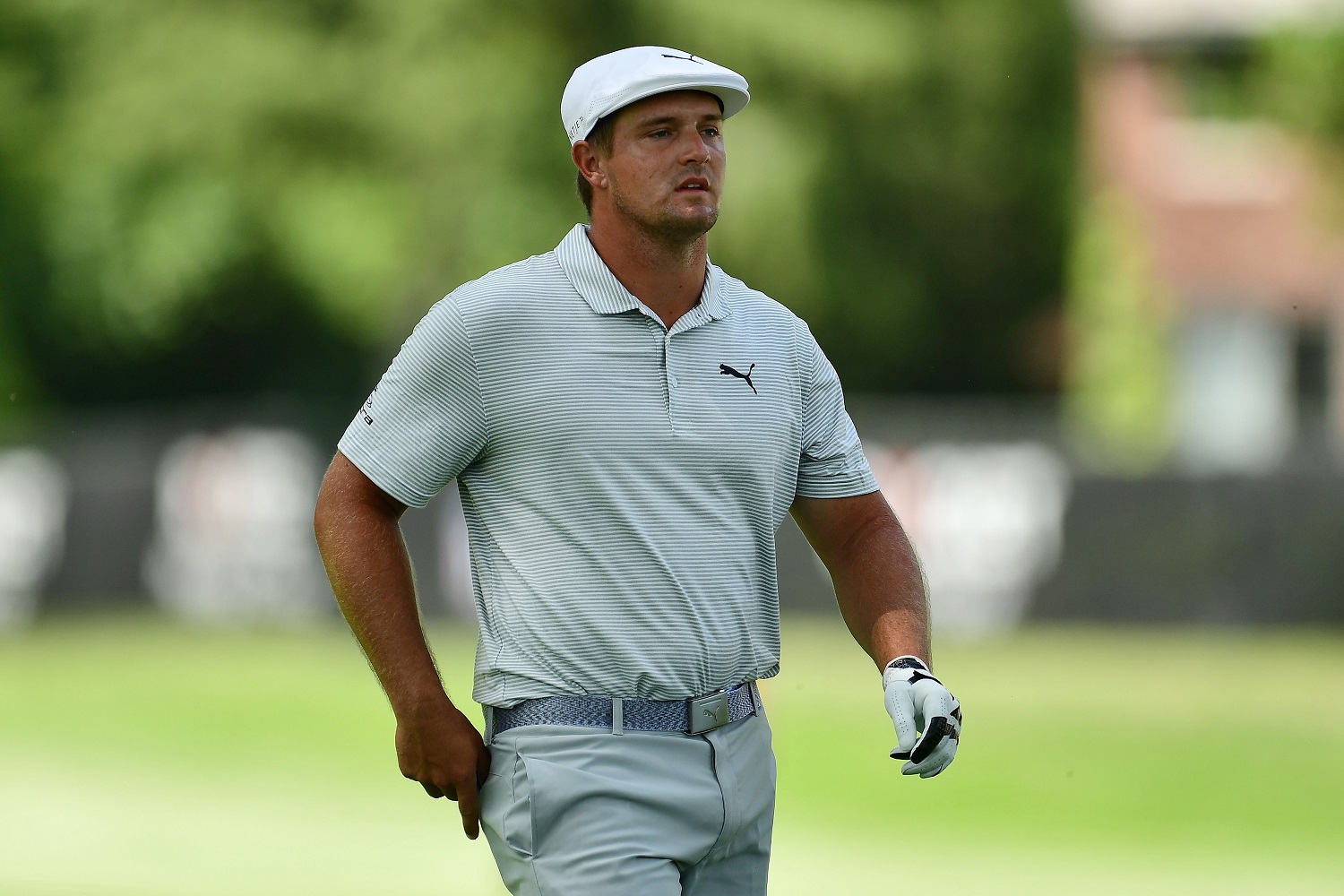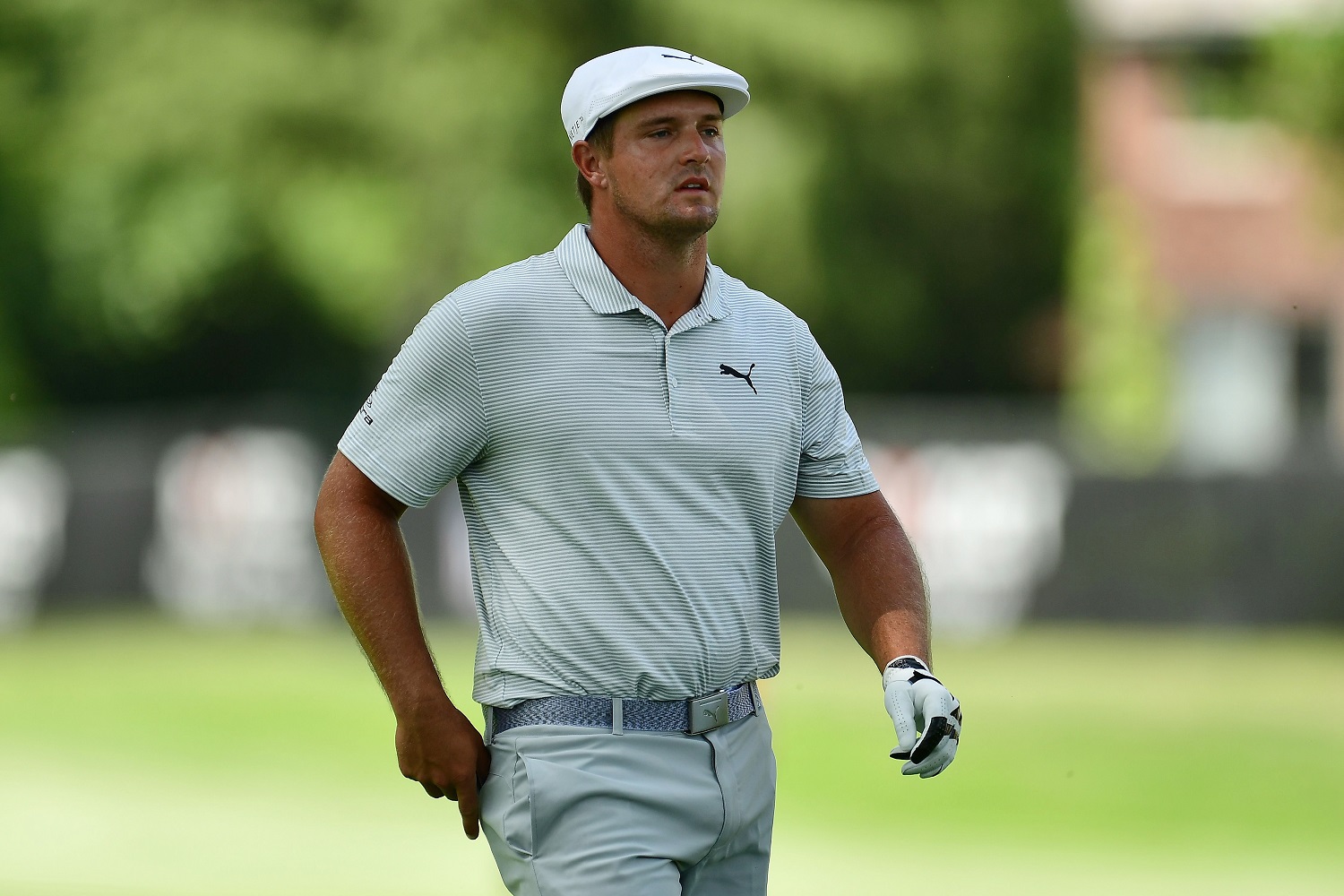 Love him or hate him, Bryson DeChambeau isn't going away. For one, he's only 26 years old. But he's now ranked No. 7 in the world and is playing some of the best golf of his career. Since the restart of the PGA Tour season, he's played in all four tournaments and hasn't finished lower than eighth. In eight starts on tour this year, he's finished outside the top 10 only once. So while some players might not like him for his pace of play, they're going to start to hate him when he starts dominating them week after week. Just imagine what that length is going to do for him at The Masters this fall.
From the fans' perspective, at least some of them, Bryson DeChambeau has become the guy you love to hate. He's the mad scientist that once compared himself to Albert Einstein and George Washington (seriously, that was a thing). He's the heel in a WWE storyline. If Brooks Koepka is Superman, DeChambeau is his Lex Luthor, except he's just as jacked. And can we please get that pairing in the final round of a major, please?
Following his win in Detroit, Bryson DeChambeau was obviously asked about some of the backlash he's received and he had the perfect villainous answer: "I love everyone."
Bryson DeChambeau has become the most fascinating player on the PGA Tour and he's just getting started.