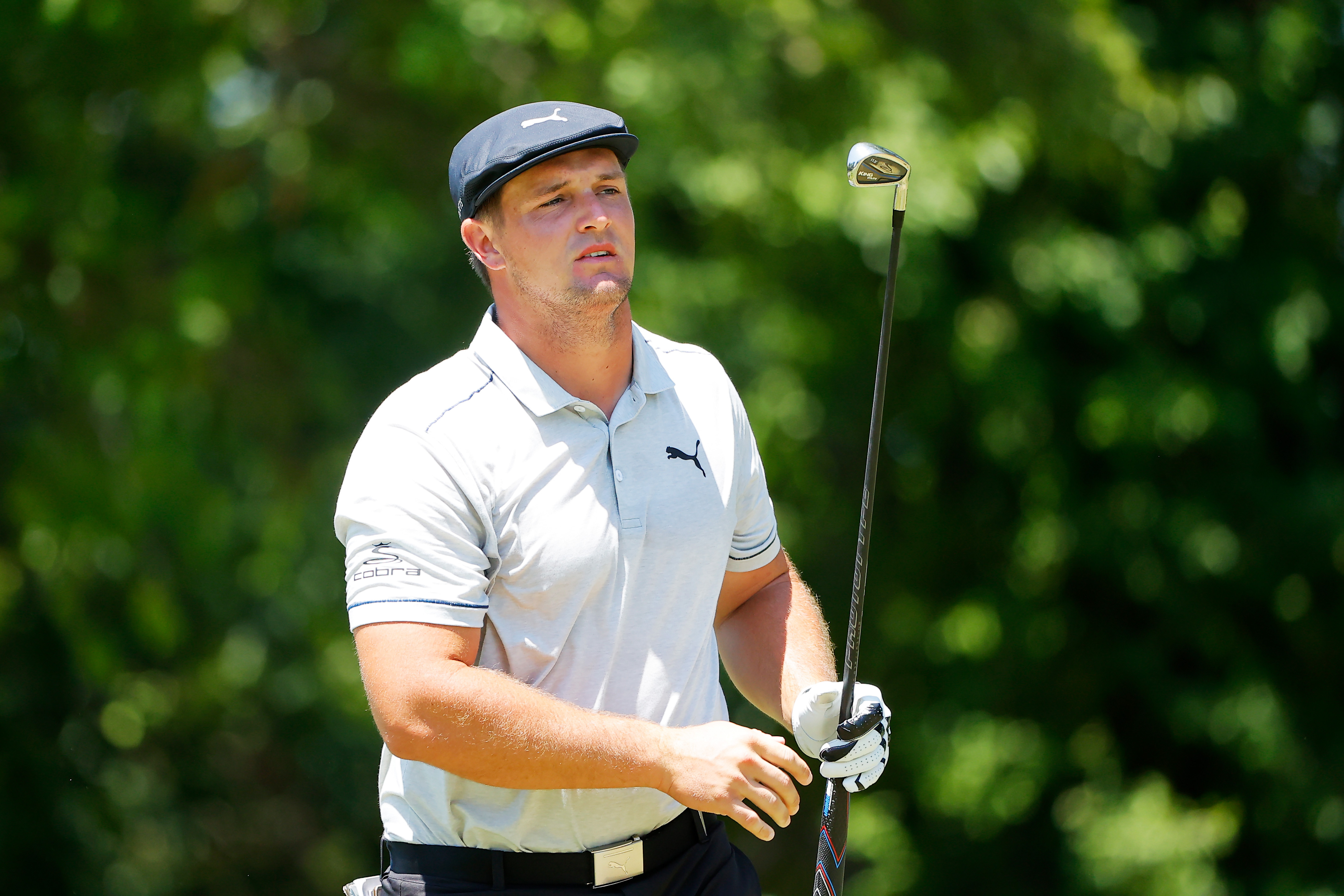 Bryson DeChambeau's Massive New Diet to Maintain His Swole Body Is Shocking
Bryson DeChambeau has always been unusual in his approach to golf. His new swole body is his latest unique strategy and the diet he consumes to maintain it is shocking.
Bryson DeChambeau has always done things his way. From his irons being all the same length to his obsession with analytics, DeChambeau has a method to his madness, and it has largely worked for him. In four seasons, he has earned five PGA Tour wins.
When the 26-year-old golfer returned from the pandemic hiatus for the start of the PGA Tour, he had another uniquely Bryson surprise for his fellow competitors and golf fans. DeChambeau had bulked up considerably gaining almost 50 pounds. Now, he's revealed his massive diet and how he's managed to put on so much weight and use it to his advantage.
Bryson DeChambeau's early success
Bryson DeChambeau was destined for greatness. In 2015, he won both the NCAA individual championship and the U.S. Amateur tournaments. DeChambeau turned pro the week after the 2016 Masters, where he finished 21st and was low amateur.
In his first official PGA Tour event as a pro, DeChambeau tied for fourth at the RBC Heritage and earned $259,000. He played much of 2016 on the Web.com Tour, where he won his first event and gained a full-time spot on the PGA Tour in 2017. 
Since his arrival on the Tour, DeChambeau has won five times, including his first win at the 2017 John Deere Classic. In 2018, he established himself as a top player winning four times, including the Memorial Tournament. In 2019, DeChambeau won one event, the Omega Dubai Desert Classic on the European Tour but failed to produce any victories in the U.S. 
DeChambeau's body transformation and diet
Since the restart of the PGA Tour, Bryson DeChambeau and his bulked up size has been a main topic of conversation amongst players, fans, and media. DeChambeau has gone up two sizes from a medium to an extra-large. His weight exploded from 195 to 240 during the break. And so did his power. 
Before the start of the upcoming Tour event in Detroit, DeChambeau visited with media and explained the new diet that's got him so swole, and it's quite impressive. He's among those who believe breakfast is the most important meal during the day and treats it accordingly. 
"In the morning I usually have four eggs, five pieces of bacon, some toast, and two protein shakes. Throughout the course of the day, I'll have a GoMacro bar here and there. I'll have a peanut butter and jelly sandwich. I'll have another protein drink. I'll have at least two protein drinks on the golf course, at every six holes, and then after the round I'll have one."
And he still hasn't even eaten dinner. 
"After that, I'm snacking when I'm practicing after. Go back to the hotel, eat a dinner, steak, potatoes. I'll have two protein shakes with it there as well. So I'm consuming around, I'd say, around six to seven of those Orgain protein shakes a day now where I used to be two or three. With the weight up, I just had to consume a lot more. Luckily, I like the taste of those shakes so I can take those pretty easily."
By his own estimates, he's consuming between 3000-3500 calories a day. 
Bryson DeChambeau's powering to top results
While Bryson DeChambeau's physical transformation is impressive, the results are even more so starting with his length off the tee. Since the restart of the Tour, DeChambeau is responsible for three of the four longest drives (all over 360 yards) and his current average of 323.8 yards is the longest in PGA Tour history.
"He hit a couple of drives on Sunday, and I was like, holy s**t, that was unbelievable," Rory McIlroy said, following the RBC Heritage last weekend.
DeChambeau isn't living off of his big drives alone. His entire game has been stellar since returning as he finished in the top 10 in all three events he's played including third at Colonial, eighth at Harbour Town, and a sixth at the Travelers. His total score of all three tournaments is -46 under par, the lowest of any player on the PGA Tour. 
Not surprisingly, this weekend, Bryson DeChambeau is the favorite in Michigan at the Rocket Mortgage Classic with 6-1 odds. While it's easy to question the 26-year-old's unusual approach to the game, as many have done since he arrived, it's hard to argue with the results.