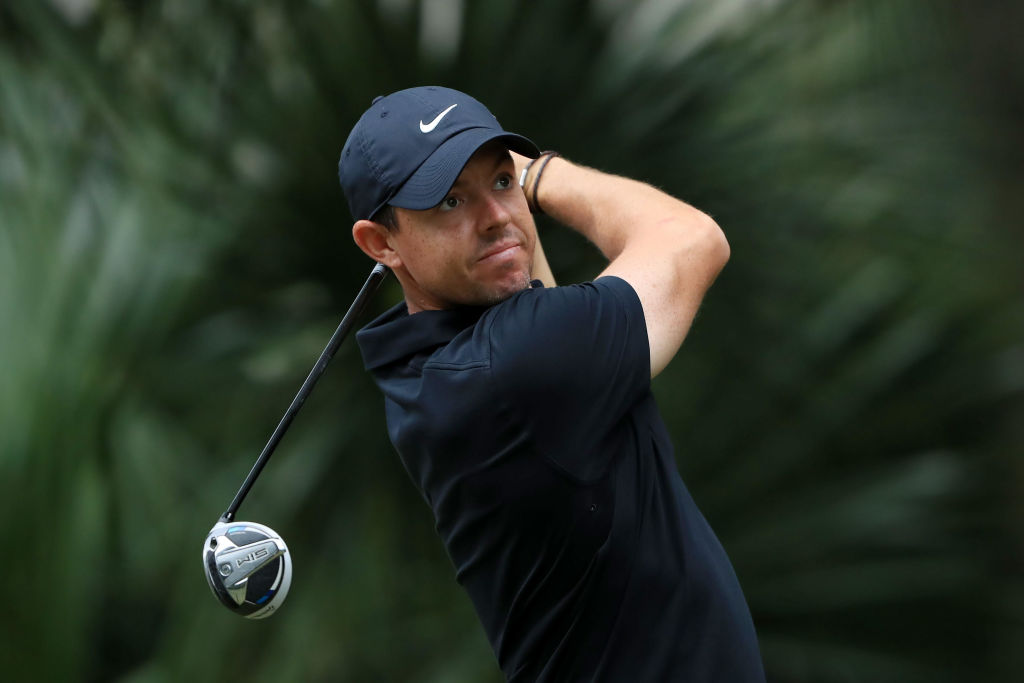 Rory McIlroy Doesn't Want to Hear Whining From Big-Name Golfers
Rory McIlroy thinks the top European golfers should be playing in the United States instead of waiting out the pandemic at home.
The list of highly pampered professional athletes begins and ends with golfers, and now one of their own has called them out on it. Rory McIlroy says fellow European stars who care about their careers should be playing tournaments in the United States instead of sitting at home.
Rory McIlroy says there's no excuse for not being here
No, they don't get to spend two consecutive weeks in the same city while out competing on any of the various tours. But professional golfers at the highest level enjoy perks that make life on the road cushy in comparison to what other athletes face.
There are courtesy cars waiting for them at the airport for many of the tournaments they play, blocks of rooms at the most convenient full-service hotels are reserved on their behalf, and they can hand-pick the weekends that they want to play.
That doesn't even factor in being guaranteed prize money as long as they make the cut or the fact that there are rarely any additional commitments in order to play other than participating in a pro-am. That frees up time and contributes to making it that much simpler for a golfer to bring his family along if he desires.
"I hit a little white ball around a field sometimes," Northern Irish star Rory McIlroy writes on his Twitter account.
In that context, McIlroy was justified in calling out European Tour competitors who have playing rights on the PGA Tour yet are sitting home retting about losing ground in the world rankings.
"I mean, if you really care about your career and care about moving forward, you should be here," said McIlroy, according to the BBC.
Rory McIlroy put up with a minor inconvenience in order to play
The leaderboard at the Charles Schwab Challenge last weekend was dominated by American competitors, though there were plenty of international stars in the field, including Justin Rose and Ian Poulter of England. Tommy Fleetwood, also of England, opted not to come stateside to play, and it cost him his place in the top 10 of the Official World Golf Ranking as Xander Schauffele slipped past.
The absence of Fleetwood and Francesco Molinari of Italy was brought to the attention of 2011 U.S. Open champion Rory McIlroy, who has three other majors to his credit.
"Look, personally, if I were in their shoes and I was asked to come over to the States and shelter in place or quarantine for two weeks before these tournaments, I would have done that," McIlroy said. "I get there's different variables and families and stuff involved, but we all have the means to rent a very nice house in a gated community in Florida. … You know, it's not a hardship for two weeks to come over and quarantine."
McIlroy is correct in that respect. Golfers are, in essence, independent contractors with lots of options and discretionary time off. By contrast, NBA players are facing the prospect of being confined to Disney World in Florida for several months without their families able to visit.
'I honestly don't understand the guys complaining'
Contributing to Rory McIlroy's impatience with his Ryder Cup teammates is the fact that caddies generally don't get paid while sitting around waiting for their pro to pick up the clubs and play.
McIlroy's caddie is longtime friend Harry Diamond, a former top amateur player in Ireland and the best man at McIlroy's wedding. McIlroy had no reluctance in dialing up Diamond and getting him to travel to the United States and then wait out the quarantine.
"I mean, it's fine," McIlroy said. "My caddie, Harry, came over and did it. He stayed in our guest house. The two weeks flew by. I honestly don't understand the guys complaining because there is a solution to it. You can come over here and do what needs to be done."