Bryson DeChambeau Plans on Being Very Aggressive at the PGA Championship and the Rest of the Field Should Be Terrified
In the least shocking news of the week, Bryson DeChambeau plans to be very aggressive at the PGA Championship in San Francisco. One more thing that won't come as a shock would be seeing Bryson DeChambeau holding the Wanamaker Trophy come Sunday evening. TPC Harding Park is the perfect golf course for the six-time PGA Tour winner, and the other 155 players in the field should be terrified of what he could do this week.
TPC Harding Park suits bombers and there's no bigger bomber than Bryson DeChambeau
TPC Harding Park is built for the long ball and that's obviously a very good thing for Bryson DeChambeau, who came back from quarantine with somewhere between 20 and 30 pounds of added muscle and has been crushing the ball. Harding Park will play approximately 7,251 yards for the PGA Championship and it won't handcuff some of the longer hitters as many major championship courses do. On many private courses, the fairways get a little more narrow past 300 yards or so, which makes it tougher for some big hitters to find the fairway.
But Harding Park is a public course and that won't be the case this week. It's bombs away and Bryson DeChambeau can certainly take advantage of that. The key will still be finding the fairway but, in addition to adding all of this distance, he's been far more accurate than anyone could have imagined. The cooler weather in San Francisco might cost him a few yards but he's still going to be longer than anyone else.
He doesn't think the rough is that bad
While there have been conflicting reports from practice rounds at the PGA Championship about the thickness and difficulty of the rough at TPC Harding Park, Bryson DeChambeau doesn't see it as a problem at all. He still plans to tee it high and let it fly, which he told Golf.com following his practice session on Wednesday.
"As the rough stands right now I think the risk is definitely worth the reward. If you hit it into the rough, I still think you can get it to the front edge of the green, and from the front edge with these greens you can kinda get it to any pin. Yeah, so for me as of right now I'm going to hit it up there as far as I can and hopefully wedge it close and making some putts this week."

Bryson DeChambeau
And Bryson DeChambeau has certainly been making some putts this season.
Bryson DeChambeau is a better putter than some might realize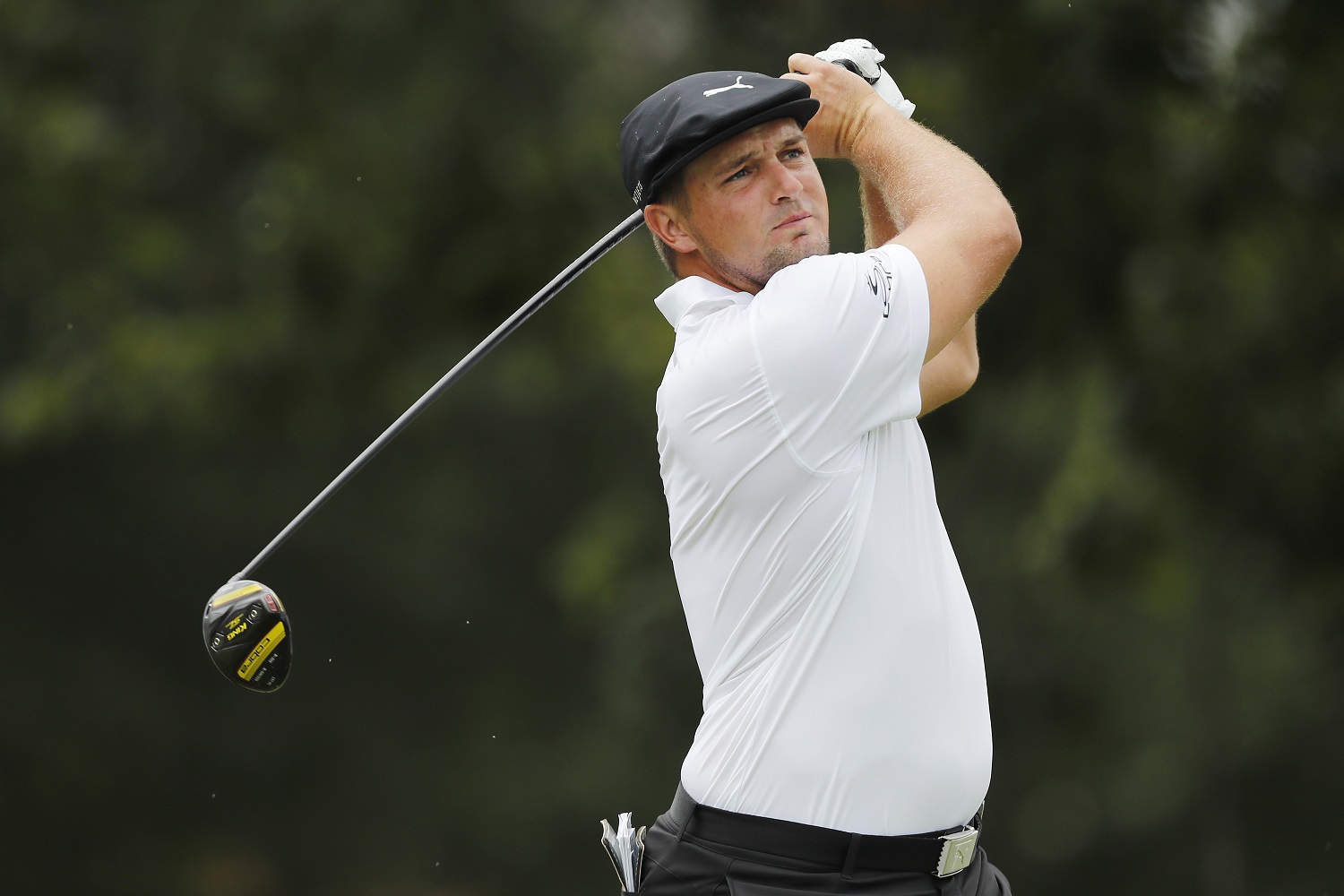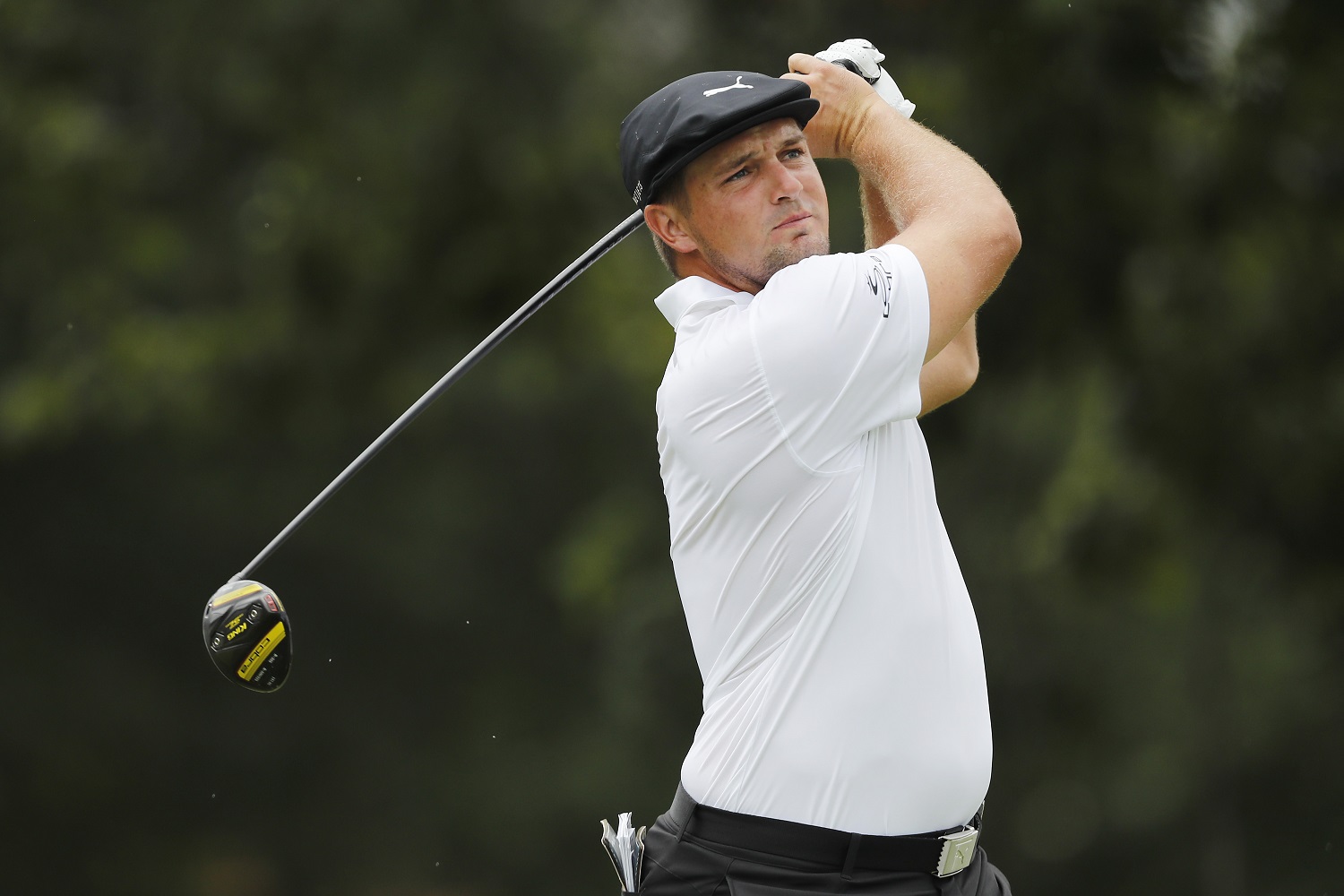 Bryson DeChambeau seems to love the greens at the PGA Championship. It's likely that most of the players would agree as they're much flatter than most major championship courses. Again, one must remember that TPC Harding Park is a public golf course. Munis are always going to have flatter greens than private venues, which is why DeChambeau feels he can attack.
While most of the focus has been on his length, many forget what a good putter Bryson DeChambeau is. He's 15th in total putting on the PGA Tour this season and sixth in strokes gained: putting. If his wedge game is even remotely on point, he's going to post some very low numbers. Naturally, the mad scientist feels like he can win this week and seems to have his emotions in check…at least for now.
"I'm just going to do my absolute best out there, I'm not going to hype myself up at all, I'm going to just treat this like another tournament, for me, even though it is a great event, a great venue, for me it's going to be about doing my work, hitting fairways, hitting greens, adding the score up at the end of the week and hopefully it's the lowest score."

Bryson DeChambeau
Bryson DeChambeau begins his latest quest for his first major championship on Thursday alongside Rickie Fowler and a returning Adam Scott.