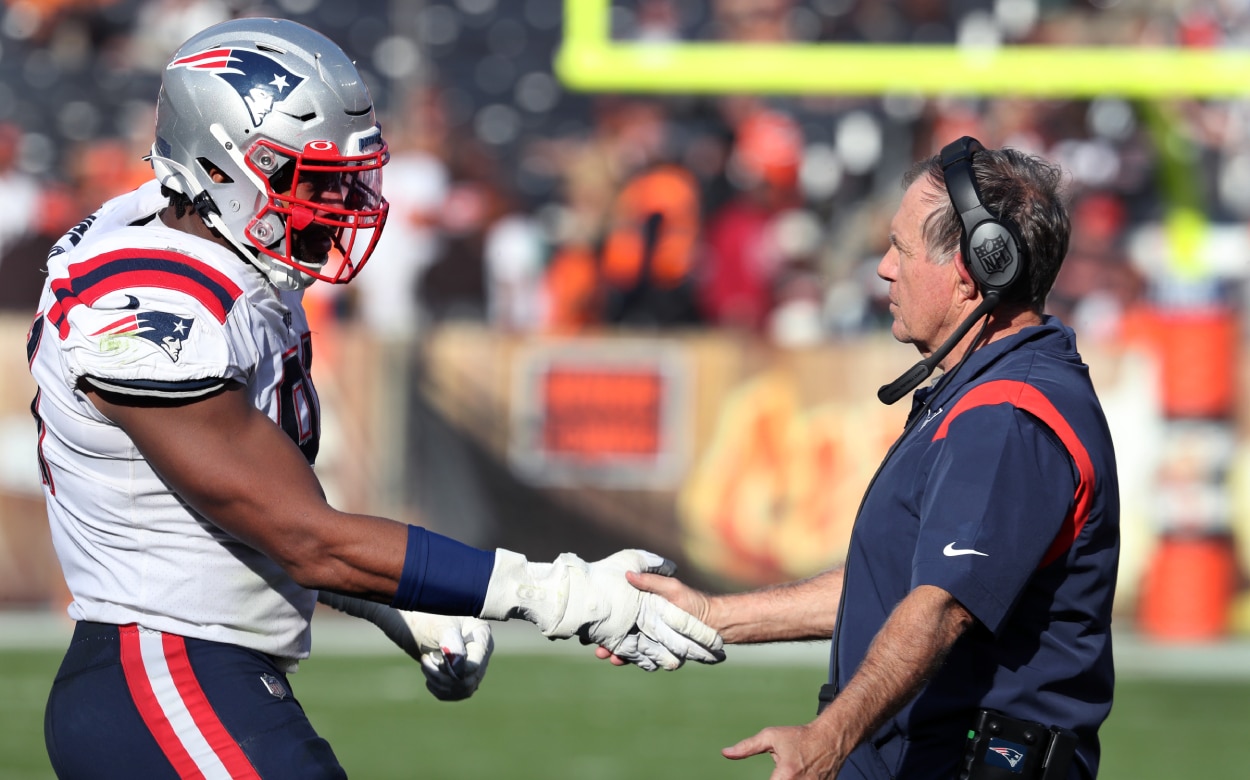 The New England Patriots Were the Real Winners After Monday's Chargers vs. Broncos Game
Despite criticism, Bill Belichick and the New England Patriots apparently made the right move with cornerback J.C. Jackson.
The New England Patriots strung together their second straight victory with their third-string quarterback this weekend when they knocked off the Cleveland Browns. Rookie Bailey Zappe made his second straight start and put together an impressive performance, completing 24 of 34 passes for 309 yards and two touchdowns.
Although it doesn't count in the books, head coach Bill Belichick and the Patriots got another win Monday night. It's more redemption than a 'W,' but it happened at halftime of the Monday Night Football game between the Denver Broncos and the Los Angeles Chargers.
The New England Patriots are heading in the right direction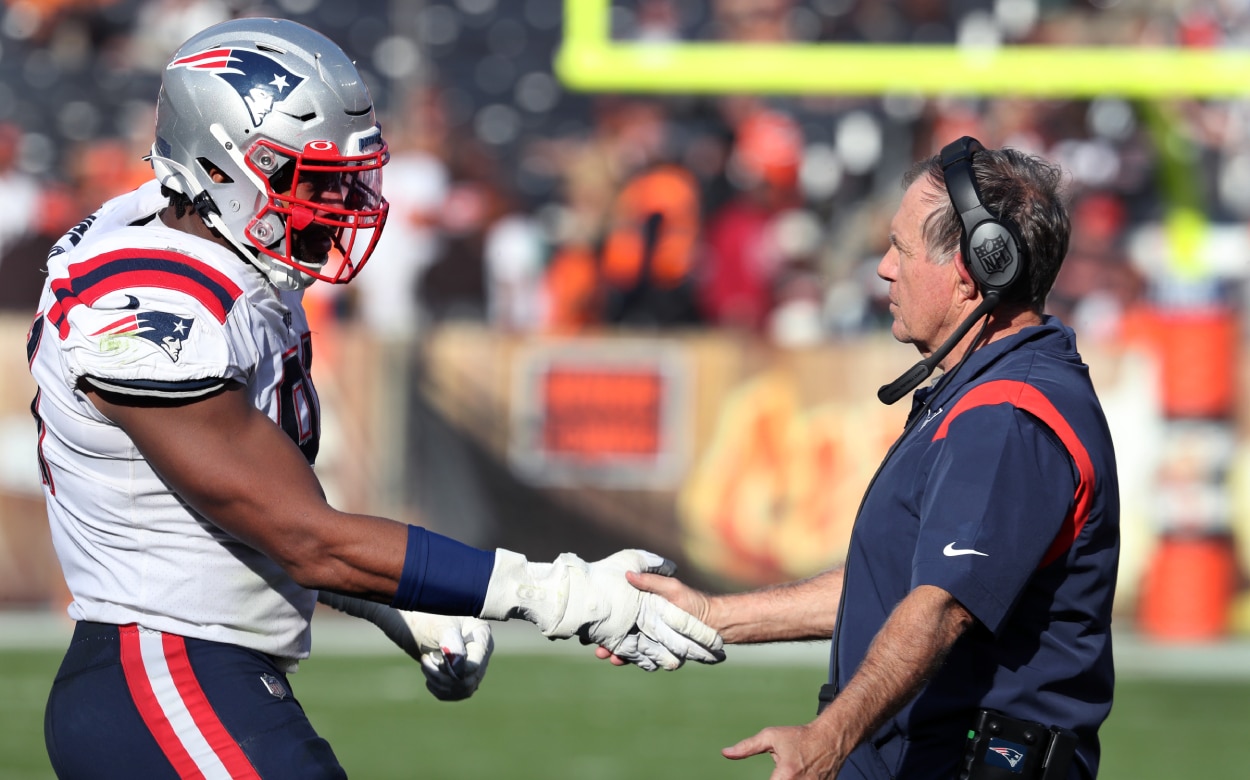 The Patriots are certainly making the most of a tough situation. When quarterback Mac Jones went down with a high ankle sprain on the final series of Week 3's loss to the Baltimore Ravens, things looked bleak in New England.
It got worse in Week 4. Veteran backup Brian Hoyer suffered a concussion in the first quarter against the Green Bay Packers and didn't return. Belichick and the Pats turned to Zappe, a rookie third-string quarterback from Western Kentucky.
Heavy underdogs heading into the matchup at Lambeau Field, the Patriots took Aaron Rodgers and the Packers to overtime. Green Bay pulled out a 27-24 victory.
Zappe stated the next two games, both Patriots victories. New England outscored the Detroit Lions and Cleveland Browns by a combined 67-15 margin to get back even at 3-3. Zappe has looked nothing like a fourth-round pick, keeping his composure, especially playing in hostile environments like Lambeau and in Cleveland.
New England enters Week 7's meeting with the Chicago Bears as a significant favorite and could get above .500 for the first time this season.
The Patriots got some redemption Monday night
The Patriots are considered a frugal franchise. They're not one to overpay a player, and sometimes that gets them into trouble. They've been criticized for not paying the big bucks to keep Tom Brady in town, only to see him go win a Super Bowl in his first season with the Tampa Bay Buccaneers.
Belichick and the Pats were also ripped this offseason for a similar move. They didn't pay cornerback J.C. Jackson and let him walk.
Jackson had a Pro Bowl season last year with the Patriots, playing all 17 games and racking up eight interceptions. The previous season, Jackson picked off nine passes and was one of the few bright spots in a dismal season for the Pats.
Many blasted the Patriots for letting Jackson his free agency. He signed a five-year deal for $82.5 million with the Chargers in March. During halftime of Monday night's game against the Broncos, the Chargers benched him. Jackson was flagged for pass interference on Denver's first series. He was then responsible for a busted coverage on a 39-yard TD to tight end Greg Dulcich.
"It just wasn't good enough in the first half, and we felt like we needed to make a change," Chargers coach Brandon Staley said, per NFL.com.
Meanwhile, cornerback Jack Jones has been outstanding for the Patriots, whose defense has allowed 15 total points in their last two games. Saving money and getting better production is definitely a win for Belichick and the Patriots.
Have thoughts on this topic? Keep the conversation rolling in our comments section below.