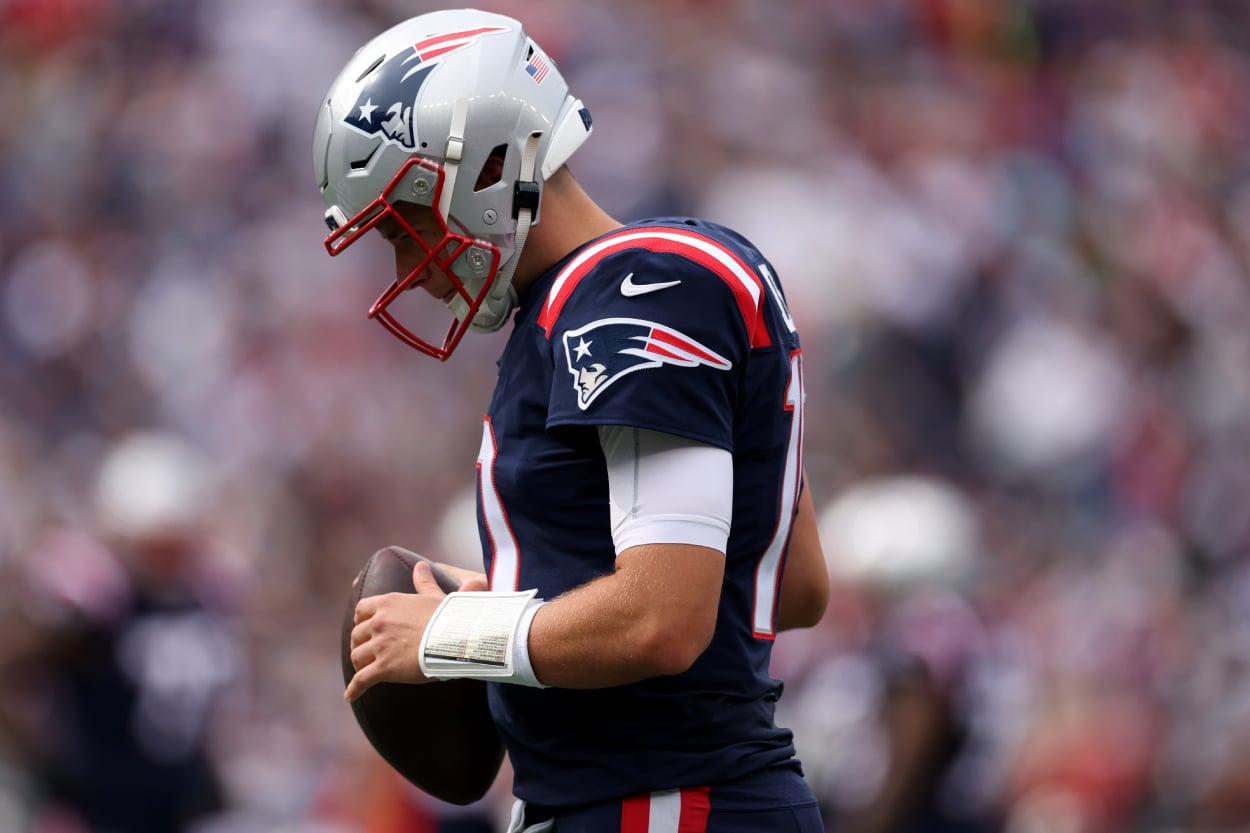 Mac Jones 'Clawing' to Get Back In Action, and He May Need to Claw Harder
New England Patriots quarterback Mac Jones should put his return to action into high gear.
The New England Patriots seem like they want to take their time with injured quarterback Mac Jones. Why rush him back from an ankle injury when they have a capable backup in rookie Bailey Zappe?
Jones suffered a high ankle sprain at the end of a Week 3 loss to the Baltimore Ravens. He hasn't played since. According to teammate Hunter Henry, Jones is "clawing" to get back on the field, and he might want to claw a bit harder.
Mac Jones remains limited at practice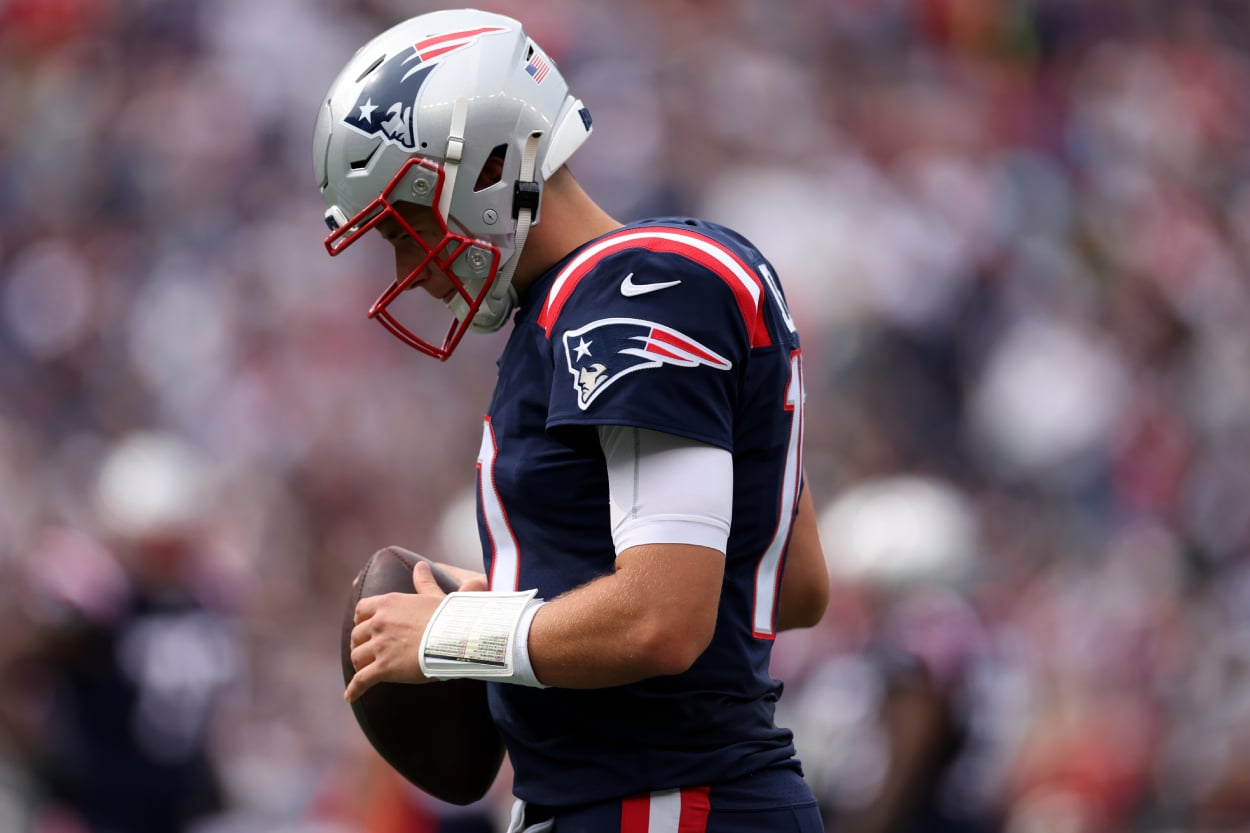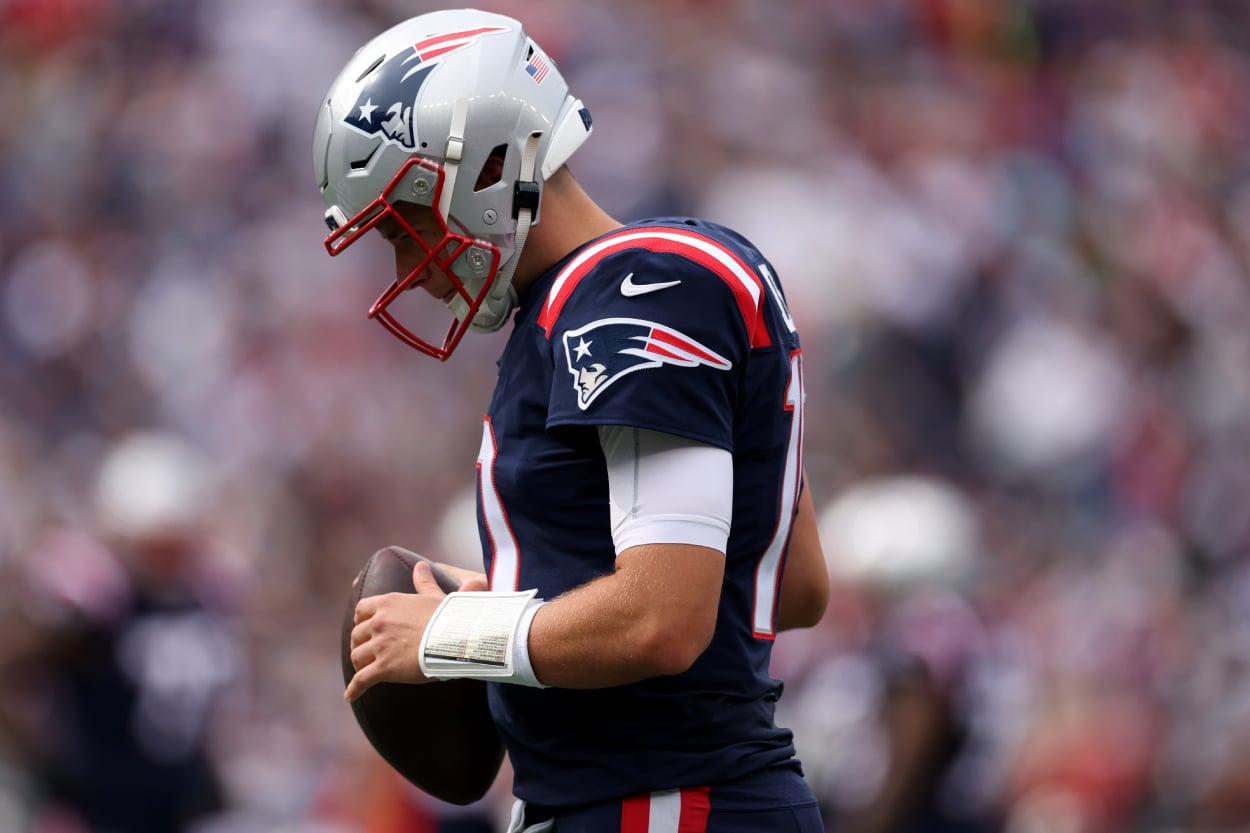 Last week, Jones was a limited participant leading up to Sunday's 29-0 victory over the Detroit Lions. He didn't play. This week, he's been limited through Thursday.
The Patriots are 2-3 with the softest part of their schedule coming up. Jones' status for Sunday is up in the air. Mike Giardi of NFL Network provided a midweek update.
"A quick Mac Jones update," Giardi tweeted Wednesday. "Per sources, if the #Patriots 2nd year QB were to play this weekend, he'd be dealing with some instability in that ankle but, depending on how it progresses this week, it *could* be managed in a variety of ways. The swelling, I'm told, has decreased."
As expected, Patriots head coach Bill Belichick didn't provide anything worthwhile during his session with the media.
During his weekly interview on The Greg Hill Show on Boston's WEEI, Belichick was asked if he could envision a situation where a healthy Jones would sit in favor of Zappe.
"I'm not going to get into a lot of hypotheticals on all different things that might or might not happen and all that," Belichick said. "That's just, to me, a waste of time. I'm not going to sit around here and dream up scenarios. We'll take things as they come and go from there."
Patriots TE Hunter Henry said Jones is 'clawing' to get back in action
It's no secret Jones wants to get back on the field. According to Henry, the second-year quarterback is doing whatever he can to play again.
"He's a competitor, man," Henry told reporters. "We're all competitors. Anytime you get away from this game, it's tough.
"I don't know when's the last time he's been hurt. When the game gets taken away from you, it's always tough to watch from afar. I know he's itching, clawing to get back, for sure."
While Jones is itching to play, he might also be itching to save his job. Zappe won his first NFL start last week, and New England's next five opponents won't strike fear in anyone. They play at the Cleveland Browns this week and then host the Chicago Bears in a primetime meeting.
In Week 8, they travel to face the New York Jets. That is followed by a home game against the struggling Indianapolis Colts. After a Week 10 bye, they host the Jets.
All five are winnable and could vault the Pats into postseason contention. That would be a tough pill for Jones to swallow if he watched that all unfold from the sideline with Zappe leading the charge.
Have thoughts on this topic? Keep the conversation rolling in our comments section below.