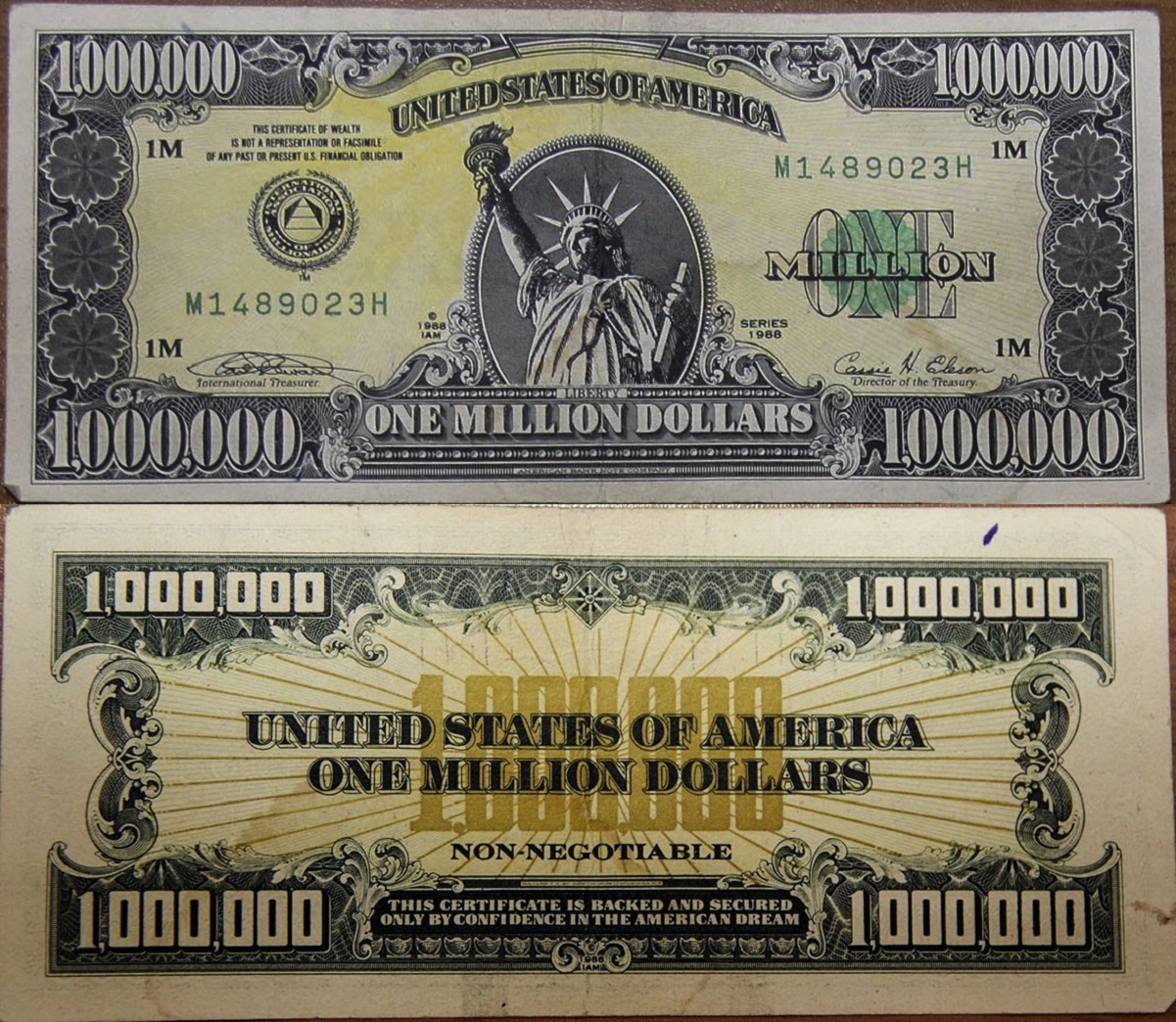 The Question 'Who Was the First Pro Athlete to Make $1 Million In a Single Season?' Has a Tricky Answer
The question 'Who was the first professional athlete to make a million dollars in a single season?' doesn't have a simple answer.
There was a time when making $1 million for a single season of work in the four major sports was a huge deal. But times sure have changed, haven't they? These days, players with enough experience can rake in that kind of cash with a minimum-salary contract. Even players with no experience can come close to that mark in the NBA, whose current minimum salary for players with less than a year of service time is $898,310. Surprisingly, the NHL ranks second in that category at $650,000. The NFL comes in third at $610,000 with Major League Baseball bringing up the rear at $563,500.
Oddly enough, however, Major League Baseball was the first sport in which a player earned $1 million for a single season of work, although it's been debated on who actually got there first. Some will argue that it was Pittsburgh Pirates slugger Dave Parker while others will tell you that it was strikeout king Nolan Ryan. So we're here to get to the bottom of it.
The history of salary milestones in Major League Baseball leading into the first $1 million per year contract
In 1922, Babe Ruth became the first player in Major League Baseball to reach the $50,000 milestone, pulling in $52,000 in 1922, the season before he won his lone AL MVP. 27 years later, in 1949, another Yankee, Joe Dimaggio, was the first to make $100,000, earning 38 times what the average American was making at the time.
In 1974, Dick Allen of the Chicago White Sox, who won AL MVP in 1972, became the first to earn $250,000. Three years later, legendary Philadelphia Phillies' third baseman cracked $500,000, raking in $561,500 in 1977. Now, for those thinking that the five-year/$3.25 million contract signed by Catfish Hunter with the Yankees in 1974 would cancel out those two at $750,000 per season, it must be noted that he was given a $1 million bonus, a yearly salary of $150,000 and deferred compensation.
So that brings us back to Dave Parker and Nolan Ryan, both of whom signed contracts worth $1 million per season in the same year. So who really got there first?
Dave Parker signed a five-year/$5 million deal in January 1979
Coming off a 1978 season in which he won his second consecutive Gold Glove and hit .334 with 30 home runs and 117 runs batted in, Pittsburgh Pirates outfielder Dave Parker signed a five-year/$5 million deal with the team ahead of the 1979 season, which you would think would make him the first pro athlete to crack $1 million for a single season. However, that's technically not the case.
Not wanting to be the first team to actually pay a player $1 million per season, the Pirates structured the contract to where he would receive a $650,000 yearly salary and then loaded the deal with incentives and deferred money. In reality, even with the incentives, Dave Parker never had the chance to actually make $1 million in a single season with that specific contract. Rod Carew led Major League Baseball in salary in 1979 at $800,000. Dave Parker had to settle for his $650,000 and a World Series title.
Nolan Ryan was officially the first pro athlete to make $1 million in a single season
Following the 1979 season, future Hall of Famer Nolan Ryan left the California Angels, with whom he'd played eight seasons, and signed a four-year/$4.5 million contract with the Houston Astros. But this contract wasn't laced with incentives or deferred money and Ryan was legitimately paid $1 million for the 1980 season, quadrupling what he'd been earning for the Angels. Dave Winfield became the game's highest-paid player the following season, earning $1.4 million with the Yankees.
To put things in perspective on just how inflated MLB salaries have become over the last 40 years, Mike Trout was set to make $37.66 million in 2020 before the COVID-19 pandemic wreaked havoc on the sports world and cost a lot of players a lot of money.
All salary information courtesy of the Society For American Baseball Research