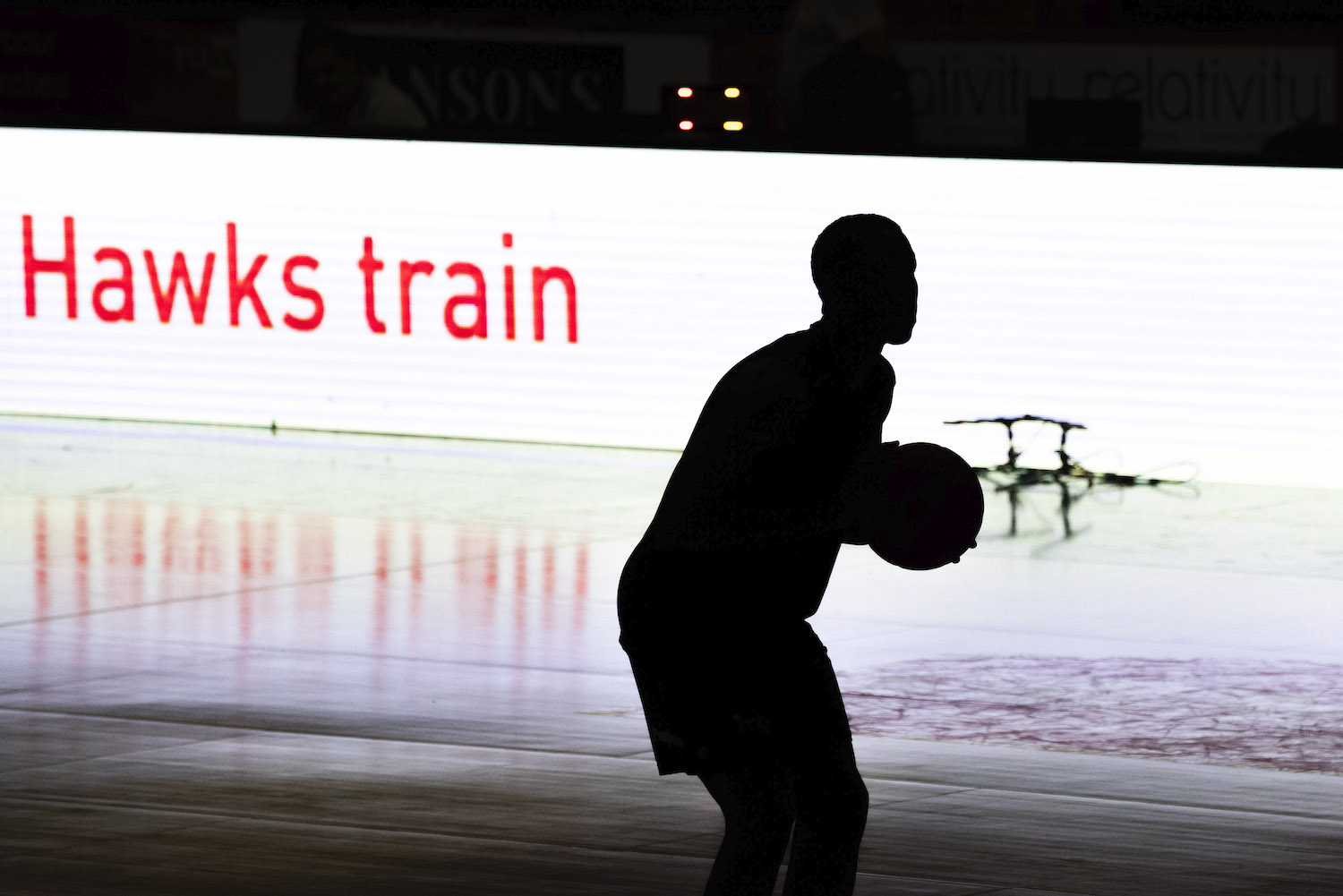 The Top 10 List of Most Popular Athletes in the U.S. Includes Some Surprising Names
A new survey unsurprisingly revealed the NFL is the most popular sports league in the U.S. It also identified the most popular athletes and the top 10 includes some surprises.
Sports fans in the U.S. have plenty of choices when it comes to sports. According to a new survey, the NFL is, not surprisingly, the most popular sports league. However, in that same survey, only two football players make the list for top 10 most popular athletes. Can you guess the players? Here's the list. 
Most popular sports in the U.S.
The NFL has been the most popular sport in the U.S. for decades. All you have to do is look at the latest television ratings. Even in 2020 when ratings are down in the NFL and all sports, the NFL's lowest television ratings are consistently higher than any other sport.
According to the survey conducted by Myprotein, which analyzed ticket sales from Vivid Seats, 19 out of 50 states spend their money attending NFL contests, including New Mexico, Washington, and Florida. As you would expect, the most popular sport in states like Nebraska, Oklahoma, and Alabama is college football. 
Unsurprisingly, behind the NFL, the most popular sports are baseball and basketball, respectively. 
Top 5 most popular athletes includes expected names
RELATED: The 7 Most Popular Team Names in American Sports
In identifying the most popular athletes, the survey analyzed Wikipedia searches from 2008 to the present and is broken down by state. It features multiple GOATs of their respective sports. Leading the charge as most popular athlete is Brooklyn-born Michael Jordan, who received more than 50 million searches in New York.
Behind Jordan, the late boxing legend Muhammad Ali comes in second in his home state of Kentucky with a shade under 42 million searches. Returning back to basketball, coming in at Nos. 3 and 4 are a pair of Lakers in LeBron James and Kobe Bryant. James was searched 38.8 million times in Ohio, while Bryant led all searches in Pennsylvania at 38.7 million.
Rounding out the top 5 most popular athletes is the GOAT in football, Tom Brady, who received 28.3 million votes in California.  
Rounding out top 10 most popular athletes
As expected, the top 5 had some predictable names. Rounding out the top 10 are some interesting names from sports you might not expect. For starters, coming in right behind Tom Brady is wrestler Brock Lesnar at an impressive 27.8 million searches in his home state of South Dakota.
Michael Phelps follows in Maryland at 22.6 million. The only other football player to make the top 10 is Louisiana's native son Peyton Manning, who was searched 21.1 million times. 
Serena Williams is the only female to make the top 10 with an impressive 19.2 million searches in her native state of Michigan. Finally, wrapping up the top 10 is Hall of Fame baseball player Jackie Robinson, who received 15.2 million searches in Georgia.
Other notables making the list include Charles Barkley in Alabama (10.1 million), Lance Armstrong in Texas (14.6 million), Dennis Rodman in New Jersey (14.4 million), and Colin Kaepernick in Wisconsin (12.5 million). 
Check out the complete list.