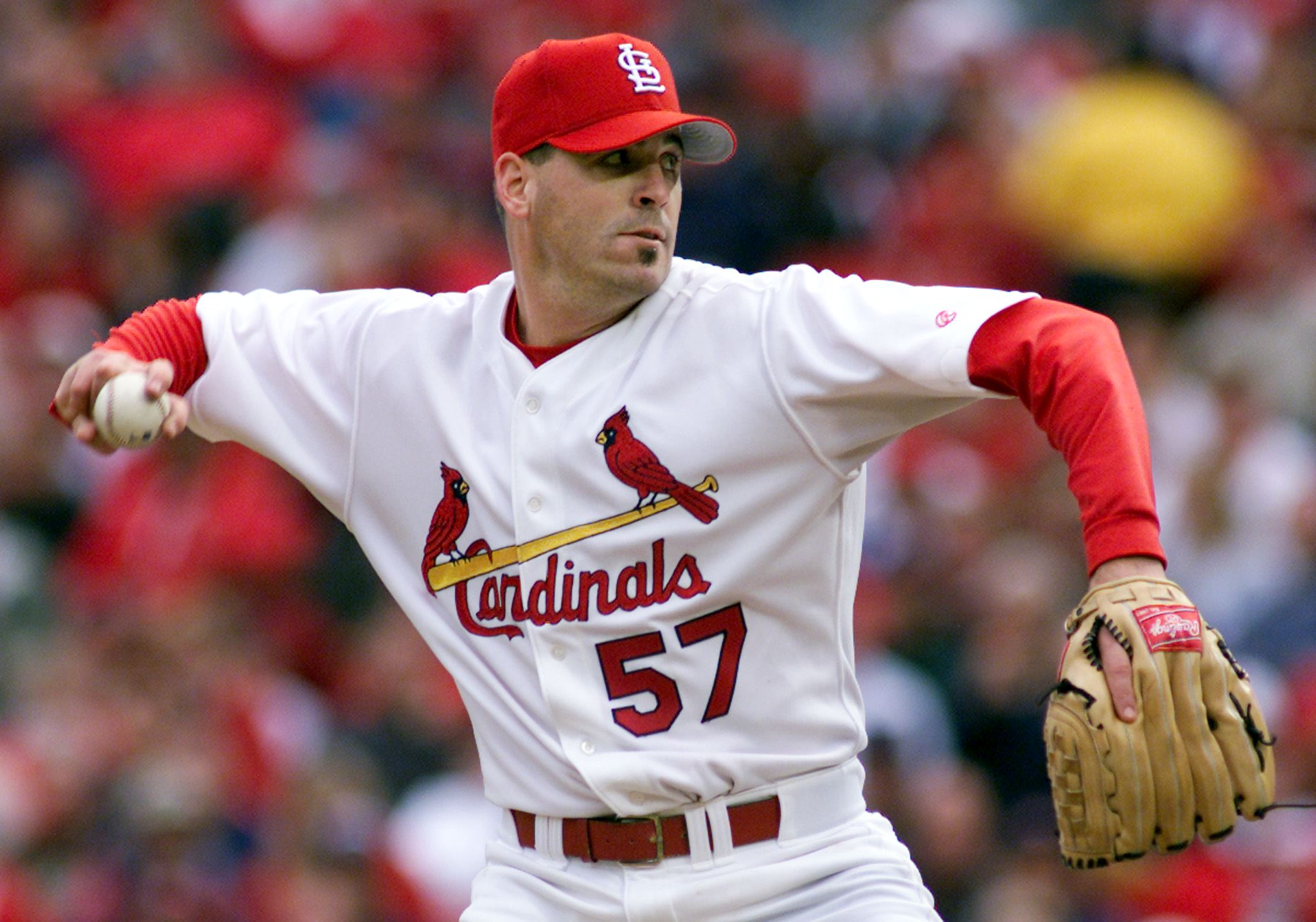 The Tragic Death of Cardinals Pitcher Darryl Kile Stunned the Baseball World
Darryl Kile threw a no-hitter and made three All-Star games in his career, but he tragically passed away in 2002 at the age of 33.
Saturday, June 22 started as just a normal game day for the St. Louis Cardinals in 2002. The team woke up and headed to Wrigley Field to play the Chicago Cubs, but there was someone missing. Starting pitcher Darryl Kile was nowhere to be found. Kile wasn't on the team bus, and once he didn't show up for batting practice everyone knew there was something wrong. What they learned shortly after stunned and saddened not just the Cardinals franchise, but the entire baseball world.
Darryl Kile made three All-Star games and threw a no-hitter in his MLB career
Darryl Kile was one of the most reliable starting pitchers in the MLB during the 1990s. He started at least 22 games in each of his 11 full seasons as a pro, including six straight seasons with over 30 starts.
Kile played for the Houston Astros, the Colorado Rockies, and the Cardinals during his 12-year MLB career. He started his journey in Houston, where he played for seven seasons and made two All-Star teams in 1993 and 1997.
Houston is where Kile etched his name in baseball history forever. During his 1993 All-Star season, Kile threw a no-hitter against the New York Mets. There have only been 303 no-hitters thrown in MLB history, and Kile will forever be a part of that iconic list.
Kile moved on to the Rockies in 1998, and later the Cardinals in 2000. Kile made his third and final All-Star appearance in his first season in St. Louis. He went 20-9 on the mound with a 3.91 ERA in 2000.
Kile finished his career with a 133-119 record and a 4.12 lifetime ERA.
Darryl Kyle died in his sleep in 2002 a day before he was scheduled to start
On June 22, 2002, the Cardinals showed up at Wrigley Field to play the Cubs in a regular-season game. What transpired that day, however, was anything but regular.
Once the Cardinals realized Kile hadn't shown up for batting practice, they knew something was wrong. Kile was one of the hardest-working and most astute veterans on the team. It was odd he was late and didn't contact anyone.
Security workers at the team hotel went up to Kile's room and found him on his bed with no pulse. Kile died in his sleep the night before after suffering two arterial blockages to his heart. He was just 33 years old.
The Cardinals and Cubs canceled their game that afternoon as the baseball world mourned the sudden loss of a widely loved and respected player.
The tragic death of Darryl Kile devastated those who knew him in the MLB
Darryl Kile was a beloved figure in the Cardinals' locker room and across the MLB at the time of his death. Everyone who ever coached or played with him was devastated by the news of his death in 2002.
"Our club is just totally staggered, I mean, devastated," Cardinals manager Tony La Russa said. "You guys know what a pro he is."
Kile's coaches and teammates always spoke so highly of him. Larry Walker, Kile's former teammate with the Rockies, had an especially hard time coping with his death.
"I think we've all heard what he was like as a teammate, and it's all true,″ Walker said. "He was a great guy, was in a good mood all the time, and was a professional at everything in life. It's going to be hard to deal with.″
Kile is survived by his wife, Flynn, and their three children.
All stats courtesy of Baseball Reference