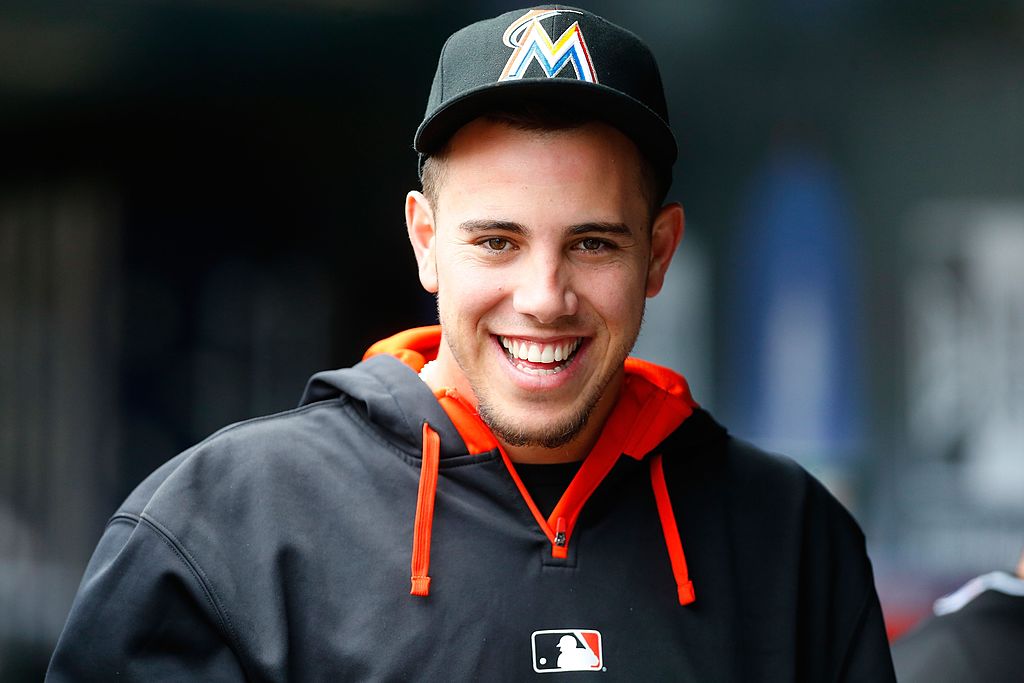 The Tragic Death of Marlins Phenom José Fernández
José Fernández was already one of the most dominant pitchers in the MLB at 24 years old, but a boating accident tragically ended his life.
José Fernández was one of the brightest young stars in the MLB in 2016. His electrifying pitching arsenal was only rivaled by his eccentric personality and intoxicating smile. Fernández had fun on the mound above all else. He played every game like a Little Leaguer getting their first chance to pitch. It was impossible not to enjoy watching Fernández compete for the Miami Marlins. It was just as impossible to grasp the truth when Fernández was pronounced dead after a boating accident at the young age of 24. Baseball lost a transcendent talent and a beautiful soul that fateful day in 2016.
José Fernández was an incredible young talent
José Fernández's talent was evident from the moment he stepped on an MLB field. As a rookie with the Marlins, Fernández went 12-6 with a 2.19 ERA, the second-lowest mark in the league behind Clayton Kershaw. He was just 20 years old at the time.
Fernández won the Rookie of the Year award by a landslide in 2013. He made the NL All-Star team and came in third in the NL Cy Young race. The rookie phenom had already established himself as one of the most unhittable starting pitchers in the game.
Fernández suffered through two injury-riddled seasons after his rookie campaign, but he still performed well when he was on the mound. In 2016, Fernández returned to his dominant self.
The Marlins ace went 16-8 with a 2.86 ERA in 2016. He tallied 253 strikeouts and led the entire MLB with 12.5 strikeouts per nine innings. He also allowed only 0.6 home runs per nine.
Fernández finished the 2016 season with another All-Star nod. He finished each of his first four MLB seasons with a sub-three ERA.
José Fernández tragically died in a boating accident in 2016
After his fourth MLB season, Fernández looked to be in the best form of his life. Marlins fans were ecstatic about the prolific talent they had on their roster for years to come, but tragedy struck in September of 2016.
On Sept. 25, Fernández went out with some friends on his 32-foot boat just outside of South Beach. Just before dark, the boat crashed into the Government Cut north jetty, killing all three men on board.
Fernández was just 24 years old.
The Marlins honored their late teammate in the best way possible
In the first game since Fernández's death, the Marlins honored their late teammate the best way they could. Every player and coach on the roster donned a uniform with Fernández's name and his number 16 on the back.
The team made a tribute to the late pitcher prior to the game. In the season opener where Fernández would have been on the mound, his presence was still felt in a big way.
Dee Gordon led off the game for Miami, and the lefty took the first pitch left-handed to honor Fernández. Two pitches later, Gordon belted a deep homer into the right field seats. He couldn't help but cry as he walked back to the dugout, and his teammates embraced him.
Although Fernández wasn't with his team that day in person, his soul was surely there in spirit. Gordon's home run was a magical moment for a Marlins franchise who had just lost one of its brightest stars.
All stats courtesy of Baseball Reference