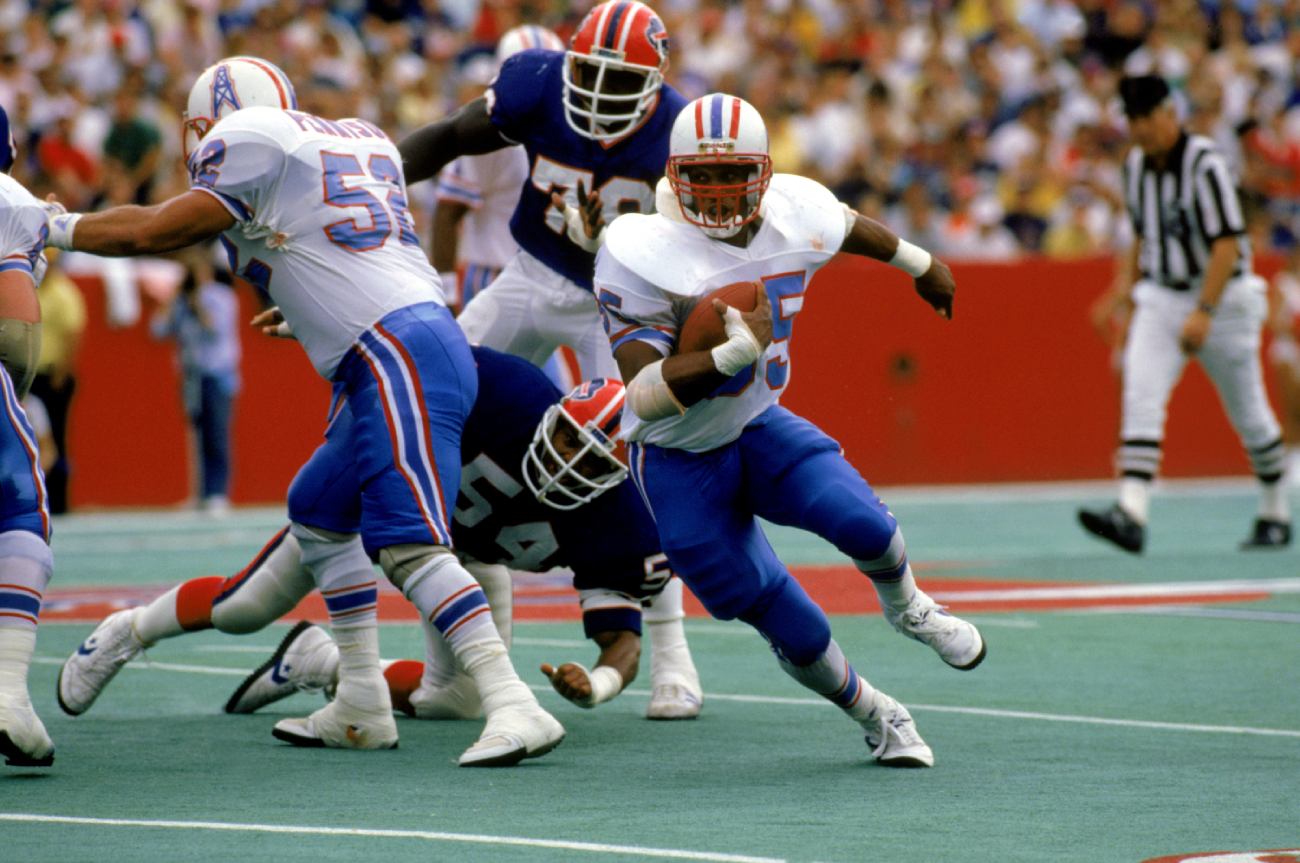 The Tragic Death of Drew Hill, Warren Moon's Run-and-Shoot Wide Receiver
Drew Hill was a big-time receiver in the Houston Oilers' run-and-shoot offense, led by Warren Moon. Hill died suddenly in 2011 at 54.
Drew Hill didn't thrive in the NFL until he got to Houston. Hill came to the Houston Oilers, now the Tennessee Titans, in a trade with the Los Angeles Rams. When he arrived, he became the prime target in a run-and-shoot offense led by quarterback Warren Moon. Not only was Hill a talented football player, but he was also a quality person as evidenced by the comments made by his former teammates in 2011 when Hill died after two massive strokes. He was 54.
It took a while for Drew Hill to heat up
Drew Hill played his college football at Georgia Tech and was a 12th-round pick in the 1979 NFL draft. The Los Angeles Rams selected the 5-foot-9, 175-pound wide receiver with the 328th overall pick. Hill played the first six years of his career with the Rams before being traded to the Oilers in 1985 for a pair of low draft picks.
During his six years with the Rams, Hill never had more than 19 catches in a season. In his first year with the Houston Oilers, Hill had 64 catches for 1,169 yards and nine touchdowns. During his seven seasons with the Oilers, Hill had five 1,000-yard seasons and another when he had 989 yards in 12 games during the strike-shortened season.
Hill teamed with Ernest Givins and Haywood Jeffires to form a talented trio that benefited quarterback Warren Moon in a pass-heavy offense. He made the Pro Bowl in the 1988 and 1990 seasons. In 1991, Hill had a career-high 90 catches for 1,109 yards. Hill played 14 seasons in the NFL, playing his last two seasons with the Atlanta Falcons.
Drew Hill died in 2011 after two massive strokes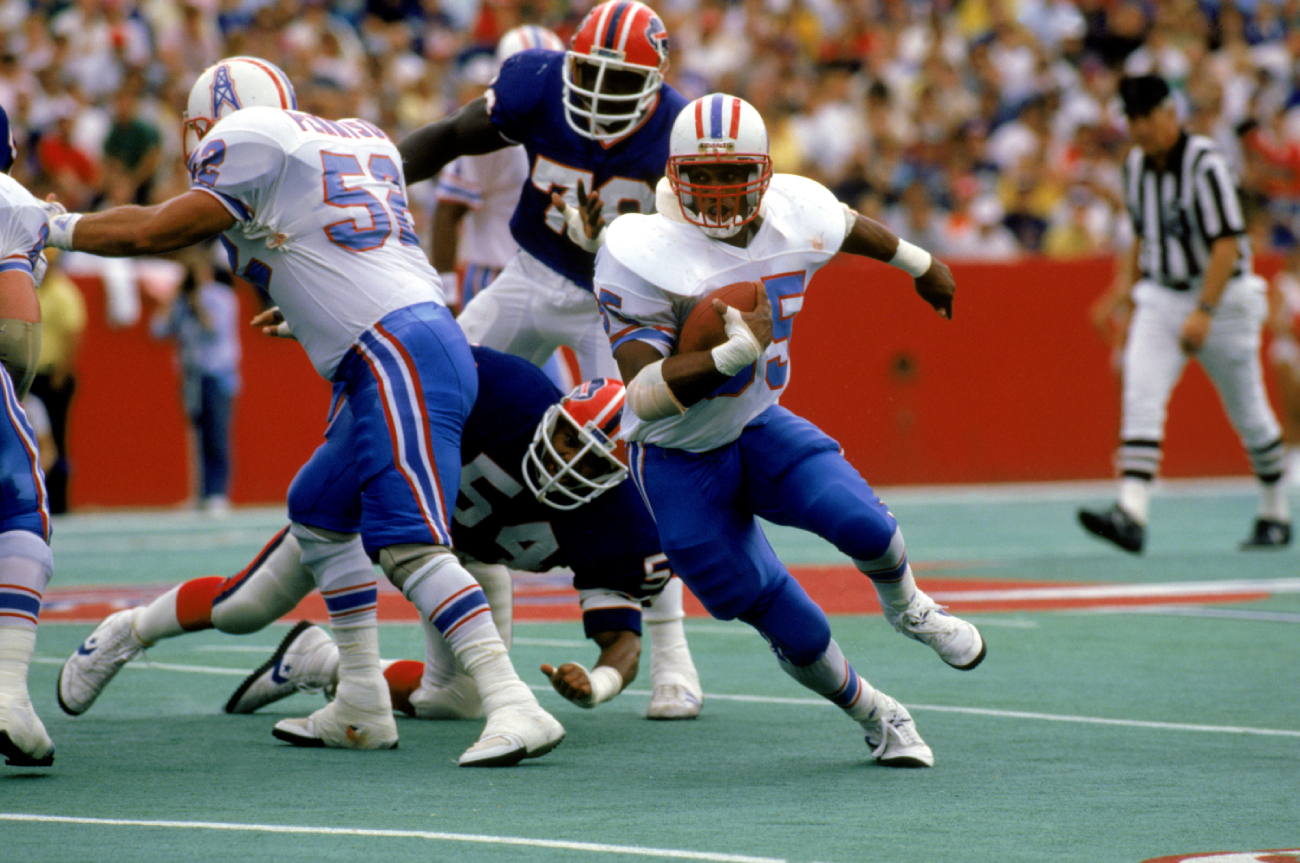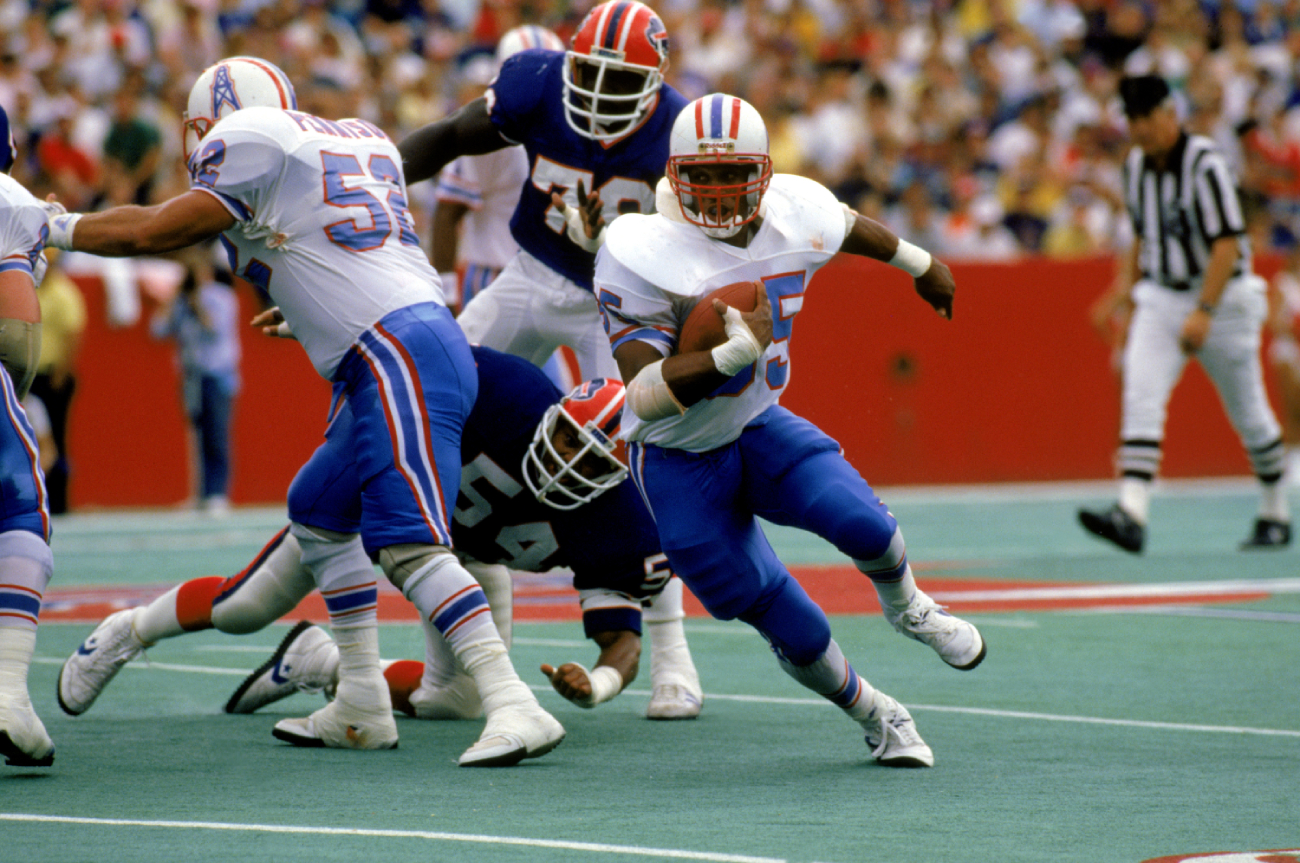 According to TennesseeTitans.com, Drew Hill was an avid golfer and was playing a round when he fell ill in March of 2011. Hill was admitted to a local hospital, but later released when he was diagnosed with high blood pressure. He later experienced some headaches and was re-admitted to the hospital.
Hill suffered a pair of strokes and was placed on life support. He died on March 19, 2011. He was 54 years old.
"Drew was a key contributor to the Oilers' success during his seven years with us," Titans owner K.S. "Bud" Adams, Jr. said. "He was always one of the leading receivers in catches and yards during that time.  We had some great receivers at that time but Drew always seemed to be the one to make those crucial catches when we needed them most.  Those 'run and shoot' years were exciting for us, and there is no doubt that Drew Hill played a pivotal role in helping us reach the playoffs during each of his final five years as an Oiler.  His legacy as one of the great players in our organization is secured."
What former teammates said about Hill
Haywood Jeffires, a wide receiver who was drafted by the Houston Oilers two years after Drew Hill was acquired in a trade, was Hill's best friend. "He was the perfect kind of friend," Jeffires told The Houston Chronicle right after Hill's death. "No matter what happened to me, good or bad, Drew was always by my side. He was my best friend, my mentor and my teacher, somebody I could lean on. If I could tell him something right now, I'd just say thank you."
Quarterback Warren Moon was stunned to hear the news of Hill's death. "I'm shocked," Moon said. "I can't believe it. Drew meant so much to us as a player and as a person. He had a low-key demeanor, didn't get upset, was always cool under pressure. He was a great receiver, one who knew the offense and was always in the right spot. I always knew exactly where Drew would be. I counted on him so much. He was the consummate professional."
Alonzo Highsmith, who was drafted the same year as Jeffires, also couldn't believe the news. "I spent some time with Drew in Atlanta in December," said Highsmith. "I'm stunned. I asked him how he was doing, and he said he was doing all right. As a player, I remember Drew being all vertical. He was a great deep threat, fast but very smooth. As a person, Drew was quiet and humble. He never sought attention for himself. He was a great guy and a great teammate. … He's going to be missed by many."