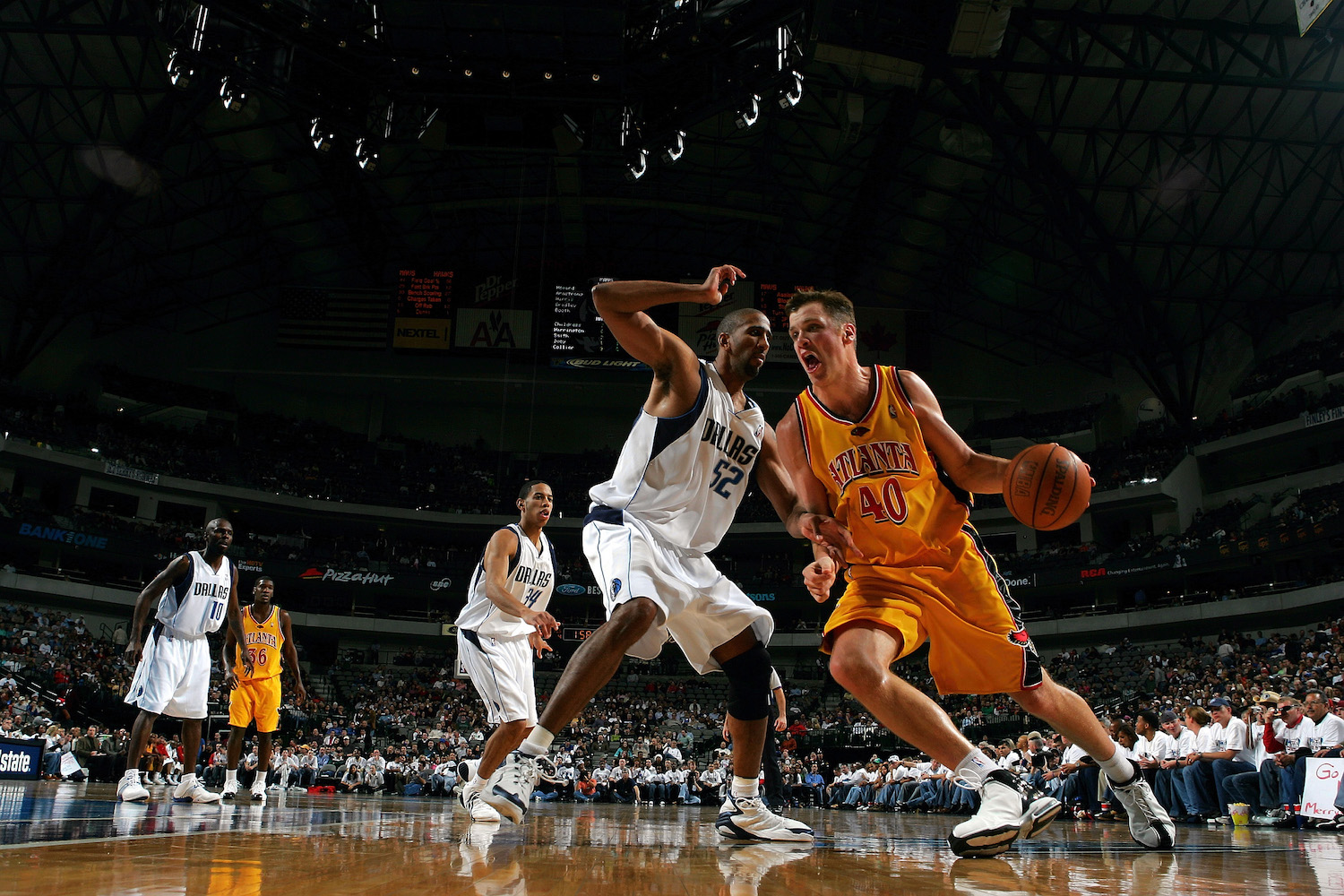 The Tragic Death of Promising NBA Big Man Jason Collier Stunned the Sports World
Jason Collier was a promising young NBA center moving into his prime in 2005. His untimely death just before the start of the season shocked the Atlanta Hawks and the entire sports world.
Twenty years ago, Jason Collier was the No. 15 overall pick of the Milwaukee Bucks in the 2000 NBA Draft. After five NBA seasons, the seven-foot center was starting to become a force inside for the Atlanta Hawks. Then, on October 15, 2005, Collier unexpectedly died. Here's a look back at his career and that tragic day fifteen years ago.
Jason Collier transfers and becomes star at Georgia Tech
Jason Collier was a highly touted recruit coming out of high school. After leading Catholic Central High School to the Ohio state basketball title, the 1996 Ohio Mr. Basketball and McDonald's All-American had his choice of colleges. 
Collier opted for Indiana. After a couple of seasons with the Hoosiers and head coach Bob Knight, he transferred to Georgia Tech. With the Yellow Jackets, his game blossomed. During his two seasons in Atlanta, he averaged an impressive 17 points per contest.
As a result, Jason Collier was a two-time all-conference selection in the tough ACC. His stock rose. Scouts began to take notice. 
Jason Collier develops early in NBA career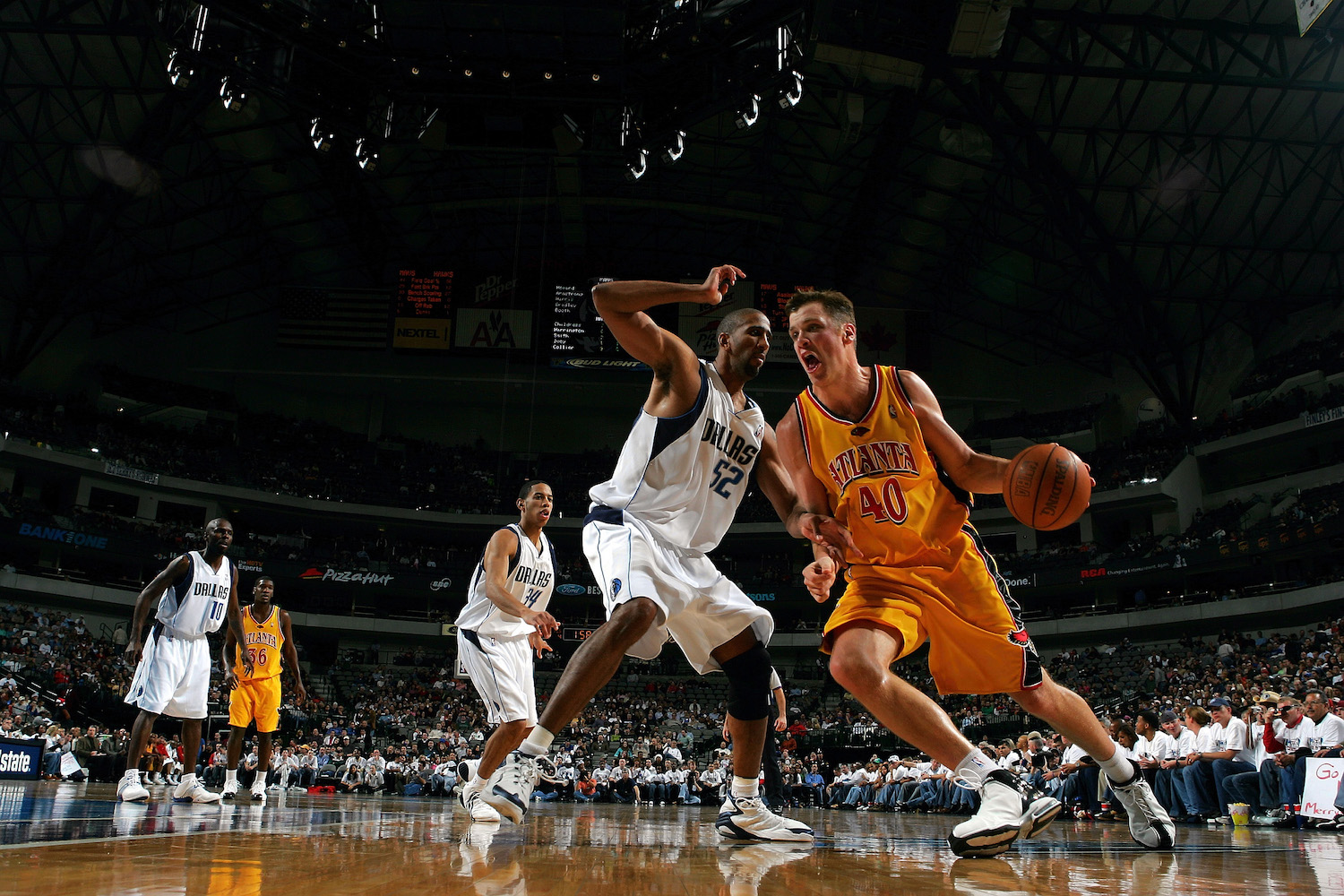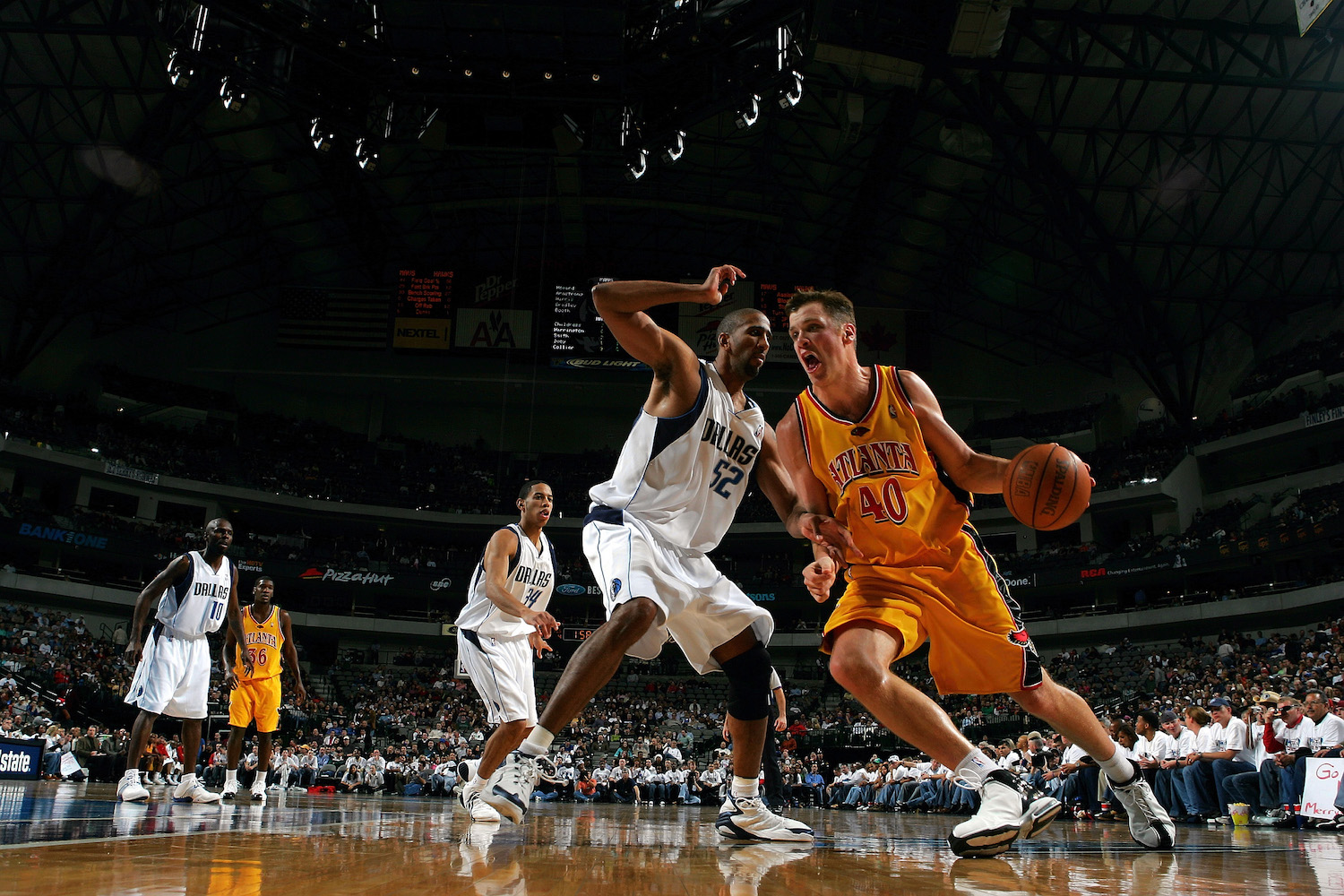 The Milwaukee Bucks noticed and selected Jason Collier with the No. 15 pick in the 2000 NBA Draft. He never made it to Wisconsin because Milwaukee traded him on draft day to the Houston Rockets.
During Collier's rookie season, he saw limited action with the Rockets, averaging less than 10 minutes per game. For the next two seasons, his minutes fluctuated. His production did as well. That all changed when he joined the Atlanta Hawks for the 2003-04 season.
Collier's first season in Atlanta, his minutes and production dramatically increased. He started 16 games that season and played more than 27 minutes per contest. He finished that year with a career-best 11.3 points and five rebounds per game. 
The following season, unknowingly Jason Collier's last, he started 44 games, but his minutes were cut in half. His production dropped as well and he finished the season averaging 5.7 points per contest. 
Collier suffers tragic death 
Jason Collier was projected to be a backup center for the Hawks in the 2005-06 season. He had played in two preseason games and averaged 3.5 points and 3.0 rebounds. Then, on October 15, something went horribly wrong.
Collier was in bed at home when he started having trouble breathing. His wife called 911 and began performing CPR. By the time paramedics arrived, the 7-foot, 260-pound center had a slight pulse. He died in the ambulance on the way to the hospital. 
Atlanta Hawks GM Billy Knight said the team was devastated at the news of their teammate's death. "We'll wait until the experts can tell us, but there's no comments about any speculating at all that I'm going to do," Knight said. "Right now we just think about Jason and his family, his wife and a daughter. He was a good guy, a great teammate and a member of our organization. We're going to miss him."
The Georgia Bureau of Investigation conducted the autopsy and determined he died from sudden cardiac rhythm disturbance caused by an enlarged heart. The same disease that killed the Celtics Reggie Lewis and college basketball superstar Hank Gathers. Collier was just 28. 
Since his death, the Atlanta Hawks have annually given out the Jason Collier Memorial Trophy to the Hawks player who most closely exemplifies the characteristics of a community ambassador displayed by Collier. John Collins received the award in 2020.