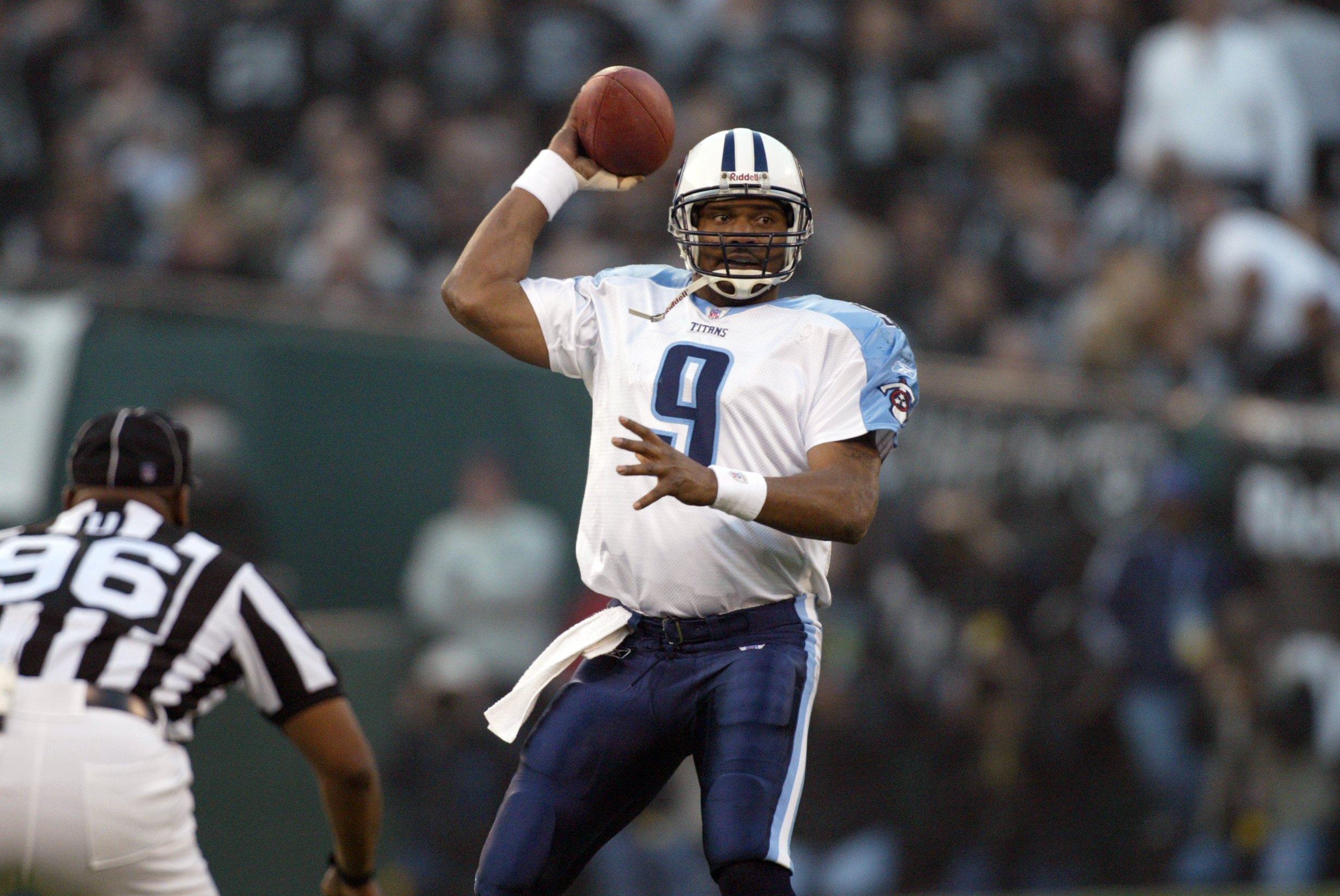 The Tragic Death of Steve McNair Still Causing Heartache for Family
The tragic death of former Tennessee Titans quarterback Steve McNair is still causing heartache for the family.
It was nearly 11 years ago when former Tennessee Titans quarterback Steve McNair was found dead next to a young woman in a downtown Nashville condo. McNair's death shocked the country on the Fourth of July in 2009. For many, the pain still lingers and will never go away. The pain was turned up a notch for two of McNair's sons who said they were not invited to their father's jersey-retirement ceremony last year.
Steve McNair's football career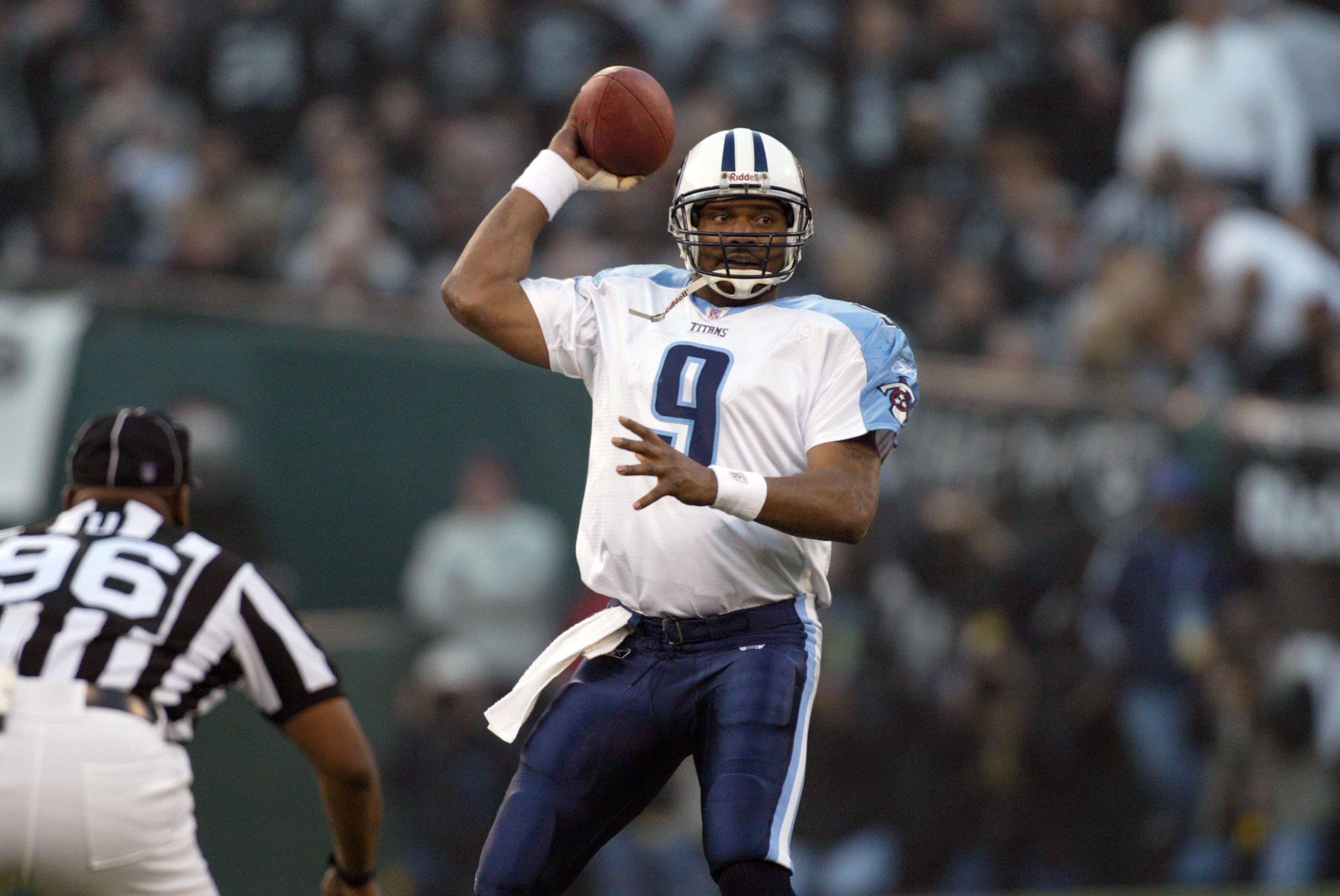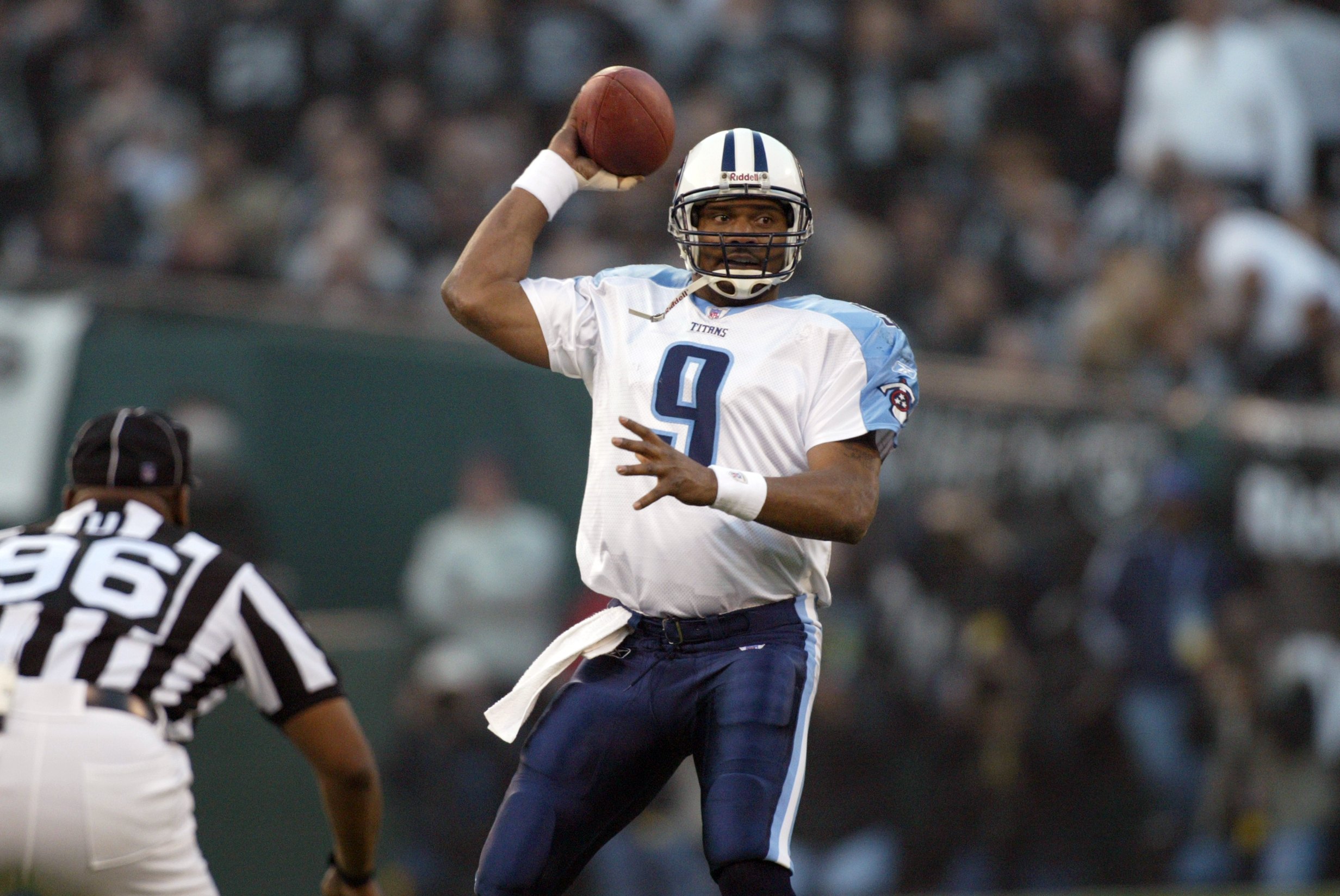 Steve McNair played his college football at little-known Alcorn State. Despite the lower level of competition played there, the Houston Oilers thought enough about McNair's strong arm and athleticism to make him the third overall pick in the 1995 NFL draft. McNair was selected behind Ki-Jana Carter of the Cincinnati Bengals and Tony Boselli of the Jacksonville Jaguars.
It took McNair two years to ease his way into becoming a starting quarterback in the NFL. He took over the job in 1997, the same year the team relocated to Tennessee to become the Tennessee Titans. McNair started all 16 games in 1997, guiding the team to an 8-8 record. He threw 14 touchdown passes and threw for 2,665 yards. McNair spent the next eight years as the Titans' full-time starter.
During his 11 years with the team, McNair made three Pro Bowls. He was named the NFL's Co-Most Valuable Player in 2003 along with Indianapolis Colts quarterback Peyton Manning. McNair guided the Titans to a Super Bowl berth during the 1999 season. He spent the final two seasons of his career with the Baltimore Ravens where he went 13-3 in his first season.
McNair's tragic death in 2009
On July 4, 2009, Steve McNair and Sahel 'Jenni' Kazemi were found dead with gunshot wounds in a condo that McNair had rented in Nashville. The two had been linked romantically despite the fact McNair was married. USA Today reported that the Metro Nashville Police Department concluded Kazemi shot and killed McNair before shooting herself.
According to The Tennessean, McNair's friend Wayne Neely, who rented the condo with him, found McNair and then called his friend Robert Gaddy, who called the police. "When I walked in I knew it immediately (something was wrong)," Gaddy said at the time. "I didn't have to touch him and I called 911 and told them they needed to get there and I was holding my breath and hoping it wasn't true. I didn't want to touch him but I saw blood on my best friend and I was almost panicking myself. It looked like he was gone and I didn't want to believe it."
According to USA Today, police have said Kazemi wasn't McNair's only mistress. She had found out about another one two nights earlier, sending her into a jealous rage. Reports have shown that McNair's cellphone records had text messages from numerous women. "I'm pretty sure that (McNair) was dealing with some things that we don't know about," former teammate Eddie George said. "He was probably searching for something. Things in the wrong places."
McNair's son says he wasn't invited to jersey retirement
Last September, the Tennessee Titans retired the jersey numbers of both Steve McNair and Eddie George at halftime of their game against the Indianapolis Colts. Steven O'Bryant McNair said both he and his older brother Steve McNair Jr. were not invited to the ceremony. They reached out to the Titans, who said McNair's widow Mechelle was in charge of the invitations.
"We made all kinds of preparations to be there you know my brother has a family you know so it takes time to actually get everything together," Steven said to WJTV. "Just to realize that you know hey—we never received a phone call and we never received an invite." Mechelle and Steve McNair have two sons, Tyler and Trenton, together. Steven and Steve Jr. and McNair's sons from previous relationships.
Mechelle disputed that they weren't invited. "There's no way that I'm not going to invite them to come to something that their daddy's a part of. The Titans gave me their tickets and I let them know that I had them," Mechelle said via a telephone call to WJTV.
Steven has stuck to his story. "Never have I heard a how are you — how's school, your brothers would love to see you —never received any of that," he said. "It was a bit emotional that I wasn't there but you know things have to continue on and things have to go on."