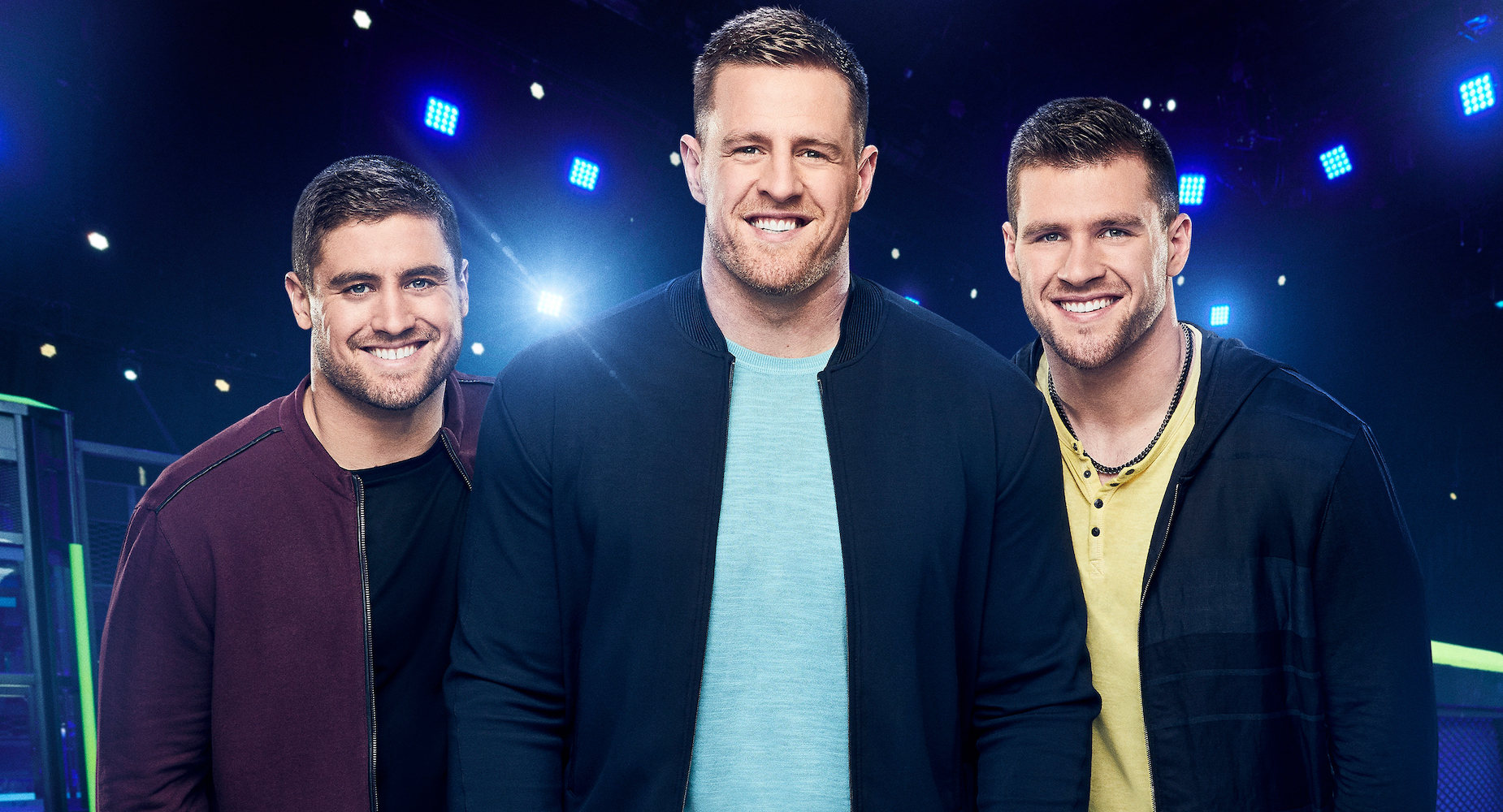 The Watt Brothers Compete in Everything, Both on and off the Football Field
During Week 3, all three Watt Brothers will play in the same NFL game. J.J., T.J., and Derek compete in plenty of things besides football, though.
Around the world, there are plenty of family professions; it's not unheard of for generation after generation to work as bakers or bankers. For the three Watt brothers, however, the family business is professional football.
J.J., T.J., and Derek Watt don't only compete on the football field, though. As anyone with siblings can confirm, the three men all strive to beat each other out, no matter the activity.
The three Watt brothers have each carved out their own NFL careers
During his time with the Houston Texans, J.J. Watt has developed into one of the NFL's biggest names. All three Watt brothers, however, have some legitimate talent.
While J.J. didn't have the easiest start to his time on the gridiron—he left the University of Central Michigan and worked a pizza delivery man before transferring to Wisconsin and walking onto the football team—he eventually found his stride. After making a name for himself with the Badgers, he joined the Houston Texans as the 11th-overall pick of the 2011 NFL draft; he's struggled with injuries in the pros but, when he's on the field, looks like one of the best pass rushers around.
T.J. arrived at the University of Wisconsin as a tight end before hurting his knee and switching to linebacker; that move proved to be a wise decision. Watt showed enough to become a first-round pick in the 2017 NFL draft. Like his brother, the Steelers man is a prolific pass rusher, piling up 37 sacks in just over four full seasons.
Unlike the other Watt brothers, Derek stayed on the offensive side of the ball. He also played his college ball at Wisconsin, lining up as a fullback; he's stayed in that position in the NFL, hitting the field for the Chargers and, more recently, the Steelers.
Everything from vegetable-eating to being an uncle is a competition
Given the nature of sibling rivalry, all three Watt brothers are incredibly competitive. Their battles, however, aren't confined to conventional athletic pursuits.
As Sarah Barshop and Brooke Pryor explained for ESPN, the brothers have a knack for turning everything into a competition. On one occasion, Derek forced himself to eat an entire bowl of green bell peppers, simply because J.J. dared him.
"It was not like him at all, but he didn't want to turn down his brother's competition, so he went ahead and did it," Gabriella, Derek's wife, explained. J.J., however, wasn't going to let his brother simply stroll to victory.
"J.J. did not think that Derek was actually going to do it because he knows what a picky eater he is, but then he sees, 'Oh my gosh, the bowl is slowly having less and less peppers.' He's trying to get in his head, 'Oh, isn't that gross, isn't that gross? It's going to hurt your stomach."
Derek and Gabriella also have a son, which has created another arena for the Watt brothers to battle. According to Barshop and Pryor, J.J. and T.J. have turned being an uncle into a competition, with each party sending gear from their respective teams and battling for their nephew's affection.
That competitive nature has served the Watt brothers well
Facing that level of competition, even among family, may seem stressful. For the Watt Brothers, however, it set the stage for their successful NFL careers.
"It was super important in my development, to play with J.J. and Derek, to get beat up a lot when I was younger," said T.J. explained. "But [also], to be resilient and continue to grow and learn from my experiences playing with those guys."
Based on their careers—J.J is entering his 10th professional season, while T.J. and Derek are in their fourth and fifth campaigns, respectively—and commercial success, it's safe to say that the Watt brothers' constant competition has paid off.
Stats courtesy of Pro-Football-Reference