John Elway and Other Athletes' Worst Investment Decisions
Some pro athletes may as well flush their money down the toilet. These are 7 of the worst investment decisions made by athletes.
We can't get over the sad fact that so many pro athletes tend to lose their hard-earned money. Sports Illustrated details that "78% of former NFL players have gone bankrupt or are under financial stress" by the time they're retired for two years. And an estimated 60% of former NBA players go broke within five years of retirement.
Why does it happen? Poor advice, bad luck, or lack of financial know–how? Regardless, many talented athletes flush their money down the toilet. Here are seven of the worst investment decisions made by famous pro athletes.
1. John Elway, NFL quarterback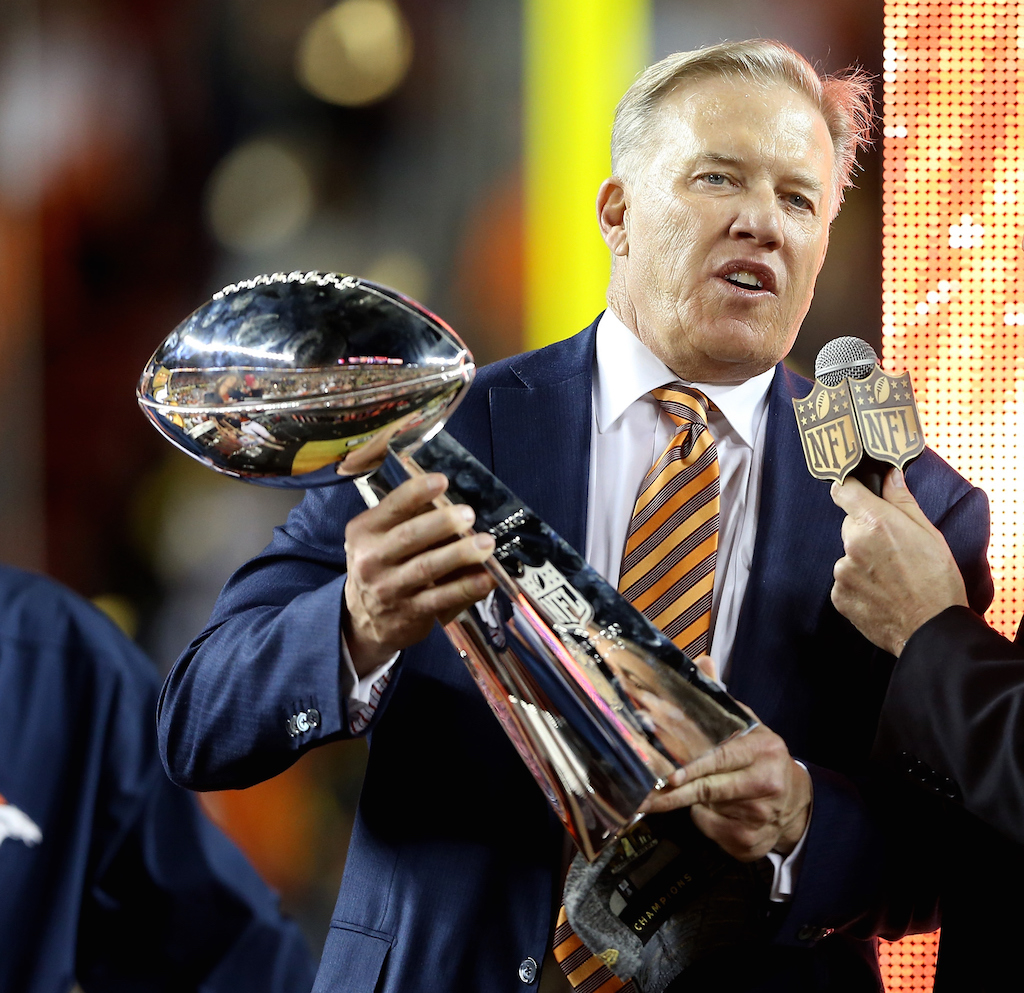 Broncos fans know John Elway for being the quarterback who led Denver to five Super Bowl trips and two Super Bowl victories. Now he serves as the General Manager for his beloved team, helping create arguably one of the best defenses the NFL has ever seen. But things haven't always been easy for The Duke of Denver.
In 2000, Elway and his business partner invested $15 million into a Ponzi scheme orchestrated by Sean Mueller, owner of a capital management group. He lured clients with claims of never losing money and having risk–free annual returns of 12% to 25% for his "exclusive" investors.
Ten years later, police arrested Mueller as he threatened to commit suicide by jumping off a parking garage. He confessed to paying off some clients with money that others had invested, pleaded guilty to the racketeering charge, fraud and one count of theft, and is serving 40 years in prison. Elway may receive about $1.44 million in restitution.
Also sad: In 1998, Elway had the chance to buy 10% of the Broncos for $15 million, and he could buy another 10% later under special circumstances. Fast forward to a Forbes 2015 estimate of the team's worth being about $1.94 billion. Elway's 20% would be worth $388 million, which is a 646% return. 
Next: This MLB pitcher played the game and lost.
2. Curt Schilling, MLB pitcher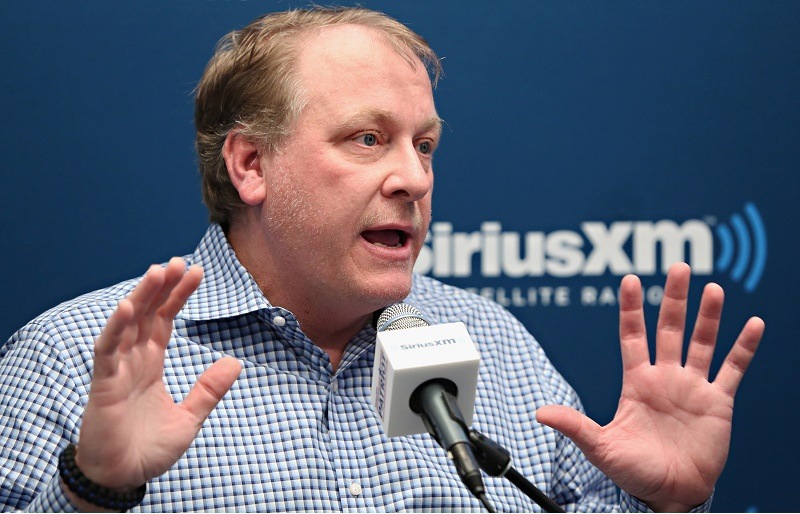 Red Sox legend Curt Schilling is not known for his cuddly personality. The three-time World Series champion is synonymous with political rants as well as racist and homophobic remarks. However, in 2007, he set out to become known for something else.
Schilling launched 38 Studios, a video game startup, and hired many industry leaders in hopes of creating a multiplayer, online roleplaying game. He accepted a $75 million loan in the form of Rhode Island taxpayers' money in return for relocating the studio to Providence and creating 450 jobs by 2013.
Between dysfunctional management and development falling behind schedule, 38 Studios could not fulfill its promises. The company encouraged employees to work even after they ran out of money. Employees didn't notice until their paychecks and healthcare disappeared. Schilling filed for bankruptcy by 2012, blaming the state. Rhode Island eventually recovered $42 million from the settlement involved in this debacle. Clearly Schilling's acumen does not extend past the pitcher's mound.
Next: A Super Bowl great just couldn't keep winning.
3. Mark Brunell, NFL quarterback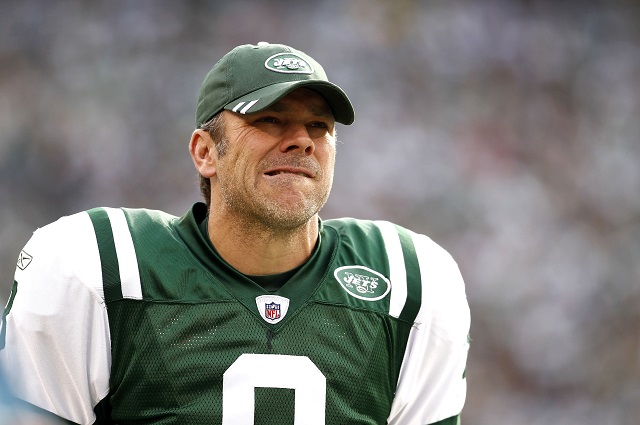 From Super Bowl winner to prep school coach, Mark Brunell has experienced quite the journey. The Green Bay Packers' 1993 fifth-round draft pick made a name for himself in the NFL and in college, after leading the University of Washington to their second straight Rose Bowl. The quarterback then went on to play for the Jaguars and Redskins before finally winning Super Bowl XLIV. He retired in 2012 with the Jets.
But this time in his life wasn't as successful as he hoped. After being one of the highest-paid players in Jaguars history, Brunell filed for bankruptcy with a pile of debt totaling $25 million. How did he blow the $52 million he earned during his NFL career?
Brunell cited his 11 Whataburger franchise locations as well as numerous commercial real estate ventures in Florida and Michigan made through the company he founded, Champion LLC., with former Jacksonville teammates. He and his partners acquired many properties at the height of the real estate market — and then the bubble burst. Brunell now coaches football at the Episcopal School of Jacksonville.
Next: The perfect example of the blind leading the blind
4. Lenny Dykstra, MLB centerfielder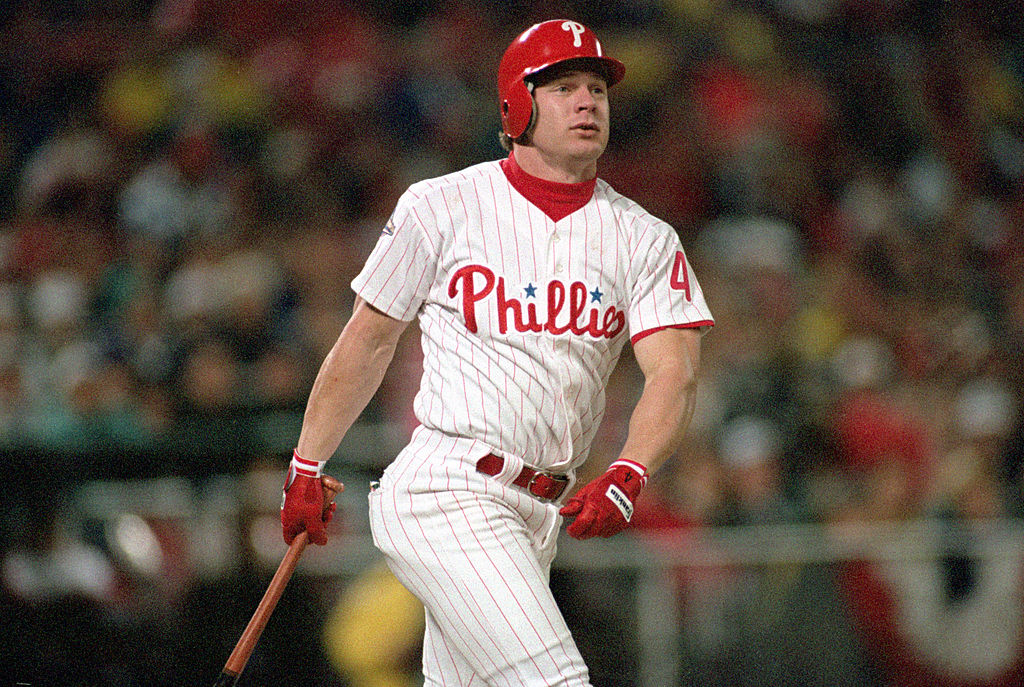 Lenny Dykstra's life reads like a bad country song. The famous pro baseball player lost his wife, his kids, his house, his car, his dog… Okay, maybe not his dog, but you get the point.
The former Philadelphia Phillies centerfielder led his team to a World Series in 1986. He placed second behind Barry Bonds for the NL MVP award. Life was good. However, after he retired in 1996, Dykstra lost his grip on things. He sold off his successful car-wash businesses for $51 million, but did not pay his family the money owed to them as equity stakeholders. His brother (owed $4 million) went so far as to implicate Dykstra for previous anabolic steroid use during his MLB days. 
After his family disowned him, Dysktra co-founded TheStreet.com, and contributed as an investment columnist. He launched a magazine aimed at guiding successful pro athletes into smart investing. Ironically, he also founded a luxury jet charter company. In 2009, Dykstra filed for bankruptcy and faced at least 12 lawsuits alleging he owed money to a handful of creditors, relatives, and employees. He'd even asked for the credit cards of his mother and employees, using them to pay for everything from a leased jet to business lunches.
When it was all said and done, Dykstra owed upwards of $31 million in debt. He had to auction off his World Series ring and allegedly lived out of his car. In 2010, the court charged him with lying under oath and hiding, selling, or destroying $400,000 of items from his mansion. He was arrested for suspicion of trying to buy a stolen car a year later. Eventually Dykstra pleaded guilty to concealment of assets, bankruptcy fraud, and money laundering. He spent almost seven months in jail, served 500 community service hours, and paid $200,000 in restitution.
Next: Even NBA legends make (expensive

)

mistakes.
5. Scottie Pippen, NBA small forward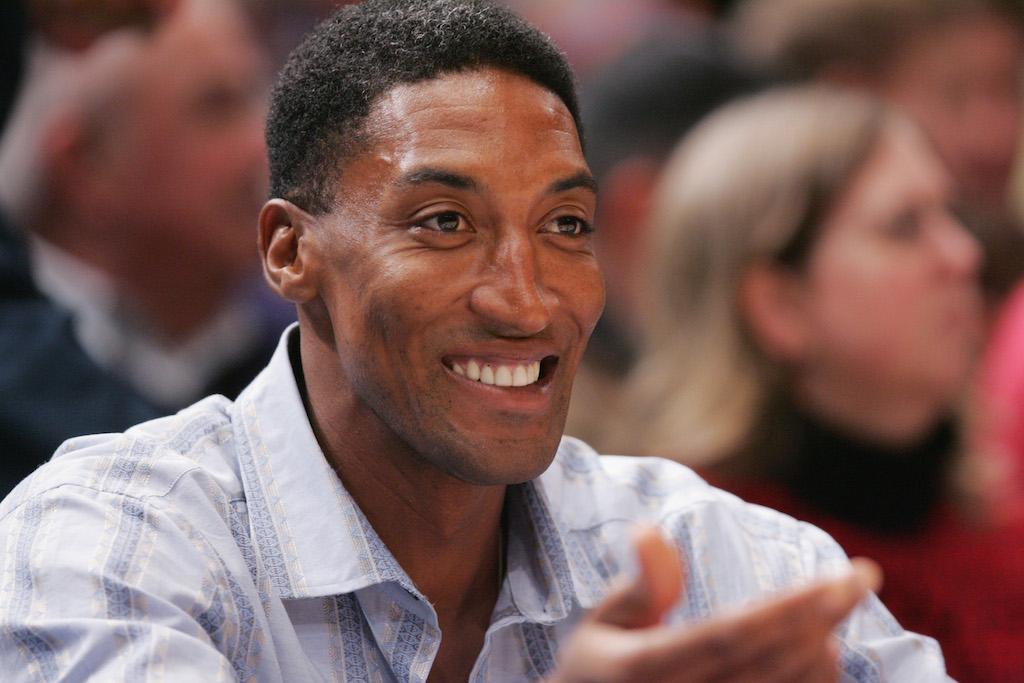 Sadly, it's not uncommon for NBA players to get scammed out of their money. Add a majorly stupid purchase and poor real estate decisions, and you're looking at Scottie Pippen's life story, following his NBA career.
As Michael Jordan's go-to teammate, Pippen won six NBA championships with the Chicago Bulls. During that time he bought a Gulfstream private jet worth $4.3 million, and then he found out it needed $1 million in repairs. Between a grounded jet and $27 million that he sunk into the real estate market he wasn't doing too well — and evidently it wasn't his fault.
Pippen sought $8 million from a Chicago firm that allegedly didn't look closely enough into his purchases. He believed they did not do their due diligence and faced a conflict of interest. The firm's representative said Pippen tried to find a scapegoat. Unfortunately, this didn't prove to be his final brush with legal battles. For the record, he did not go bankrupt.
Next: A Celtics great likes the finer things in life a little too much.
6. Antoine Walker, NBA forward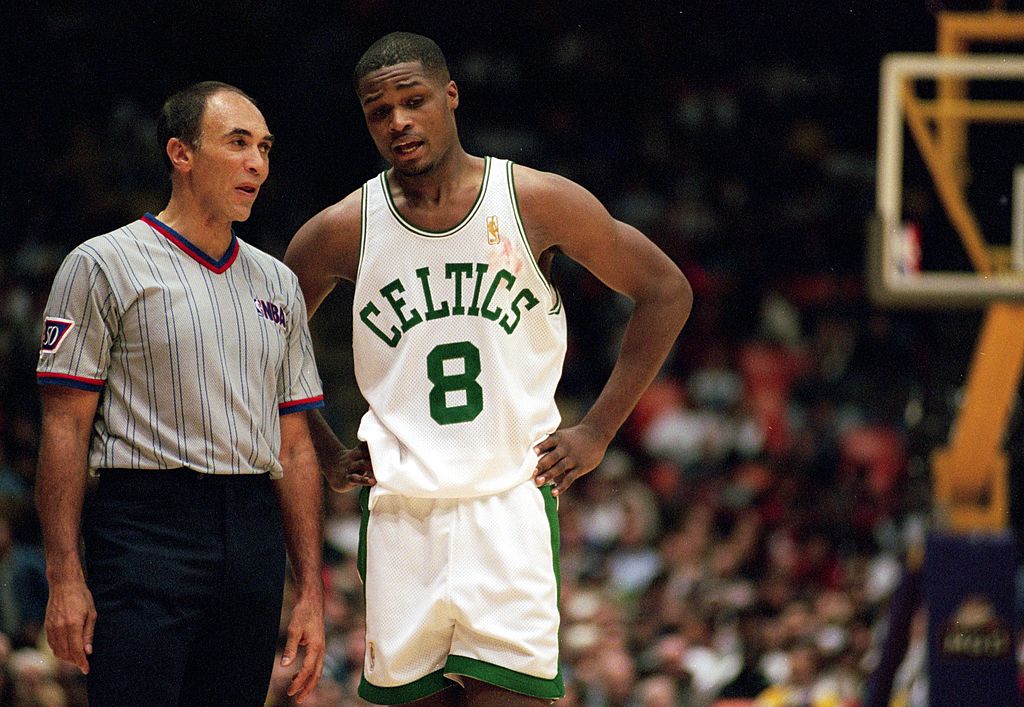 Former NBA champion Antoine Walker didn't invest his $108 million NBA earnings in stock or companies; he invested it in people. And it definitely contributed to his downfall. By the time Walker went bankrupt, he'd given allowances to 70 different friends and relatives.
By 2007, supporting his loved ones, excessive gambling, lavish cars, and poor real estate investments left him with nothing. Walker pleaded guilty to writing bad checks to three casinos in Las Vegas, and he was put on probation. The former Boston Celtic had to foreclose on 14 homes, as he declared bankruptcy and began to rebuild his life.
It's a far cry from his glory days, which began with the Kentucky Wildcats as he led his team to a 1996 NCAA Championship win. The Celtics chose him sixth overall in the 1996 NBA Draft, and he played for six NBA teams before retiring in 2012. These days, Walker works with Morgan Stanley to educate rookie NBA players and successful pro athletes on how to manage their newfound millions. Now that's what we call paying it forward.
Next: This NFL running back actually considered murdering his financial advisor.
7. Clinton Portis, NFL running back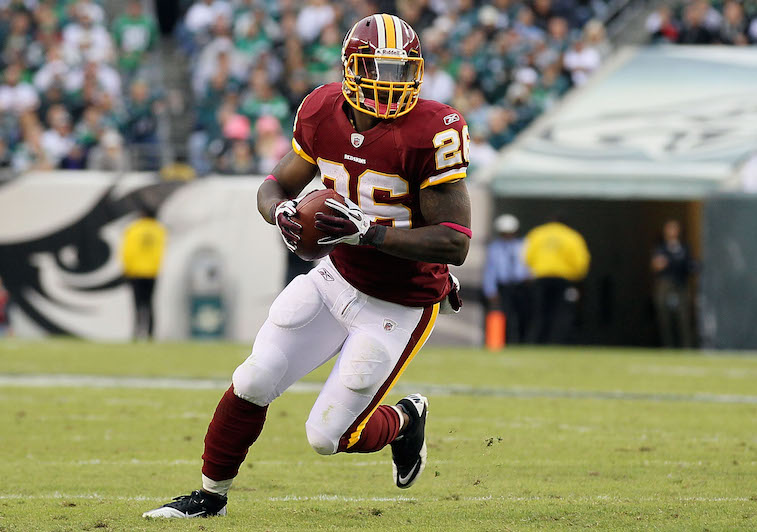 Former Washington Redskins star Clinton Portis made $43.1 million during his career as a running back. We'll repeat that: $43.1 million. In 2010, Clinton Portis retired after rushing for 9,923 career yards. Post retirement, Portis worked with investment firms to put $1 million in a casino (that was shut down due to state regulations) and additional money into what became a Ponzi scheme. He'd invested in multiple homes, but quickly had to face the music as debt piled up around him. He filed for bankruptcy in 2009.
Among other debts, he owed $500,000 to his own mother, $390,000 to the IRS, $287,000 to the MGM Grand casino, and $412,000 in domestic support. In the end, Portis credits his spending habits and choice of advisors with his financial ruin. He filed lawsuits with those advisors and actually considered killing one of them during a dark moment. Now, Portis lives in a Virginia apartment and works in broadcasting.