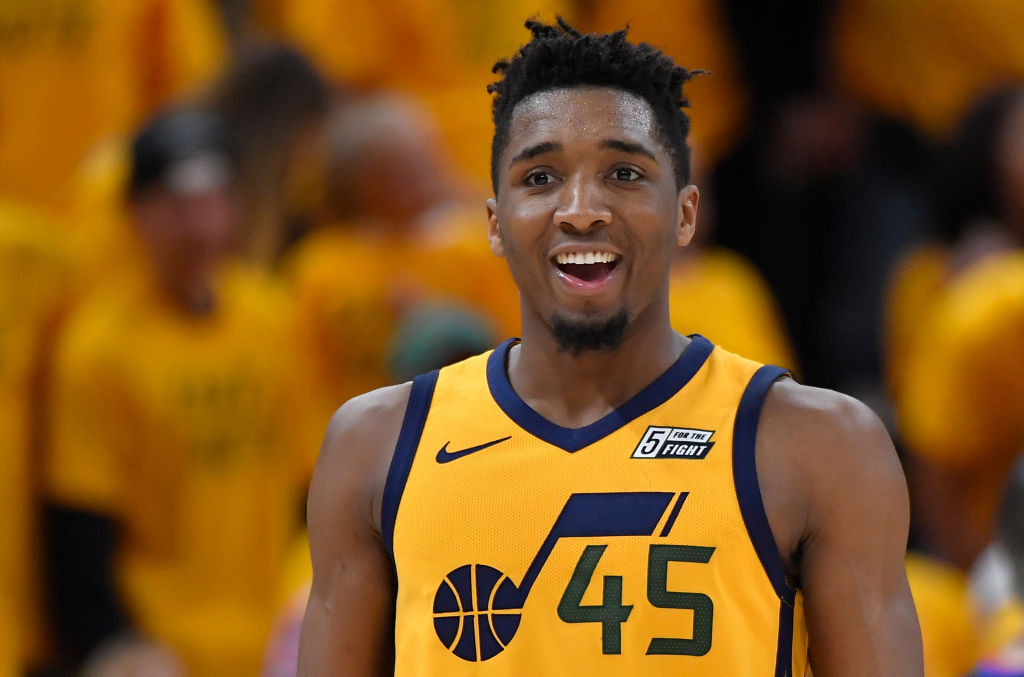 These NBA Players Should Represent Team USA at FIBA World Cup
Many of the NBA's biggest stars have chosen not to participate in the FIBA World Cup. So which players should step up to challenge?
With training camp expected to start in a couple of days, Team USA's Men's basketball team is in a bit of a pickle. Many of the game's biggest stars will not participate in the FIBA World Cup as they get ready for a competitive 2019-20 NBA season. With Gregg Popovich taking over for Coach K, it will be interesting to see how he can incorporate his style of play on the international scene. 
But what will the roster look like when the World Cup starts? Today we will look at who we expect to be on the 15 man roster going into the tournament.
Guards: Kemba Walker, Donovan Mitchell, Kyle Lowry, Marcus Smart
The headliner of this group is clearly Kemba Walker. Walker was an All-Star starter for the Eastern Conference this past season, after averaging over 26 points per game for the Hornets. Walker's ability to attack the hoop and explosiveness will be his key attributes to the team entering international play.
Donovan Mitchell should be the leading scorer for Team USA. His jump shot is getting better and we expect him to deliver plenty of highlights dunks during the tournament. Kyle Lowry is another veteran and is coming off of his first NBA championship with the Toronto Raptors.
Marcus Smart is one of the best perimeter defenders in the NBA, so we expect him to be the primary agitator and lockdown defender in crunch time.
Forwards: Khris Middleton, Jayson Tatum, Jaylen Brown, Harrison Barnes, PJ Tucker
Khris Middleton just signed a Supermax deal with the Milwaukee Bucks and looks to be their number two option for the next five seasons. Jaylen Brown and Jayson Tatum both come from Boston and not only do they play well together they can both take over games when needed.
Harrison Barnes has always been a dynamic scorer, and PJ Tucker will be able to provide defense, toughness, and consistency at the forward position.
Big Men: Andre Drummond, Myles Turner, Kyle Kuzma, Brook Lopez, Thaddeus Young, Julius Randle, Mason Plumlee
When you look at the big men available there isn't anyone that jumps out at you that can be the dominant force team USA will need with the way defenses are played on the international level. Having a big that can score in the post and also defend is key.
A lot of international centers can distribute the ball in the high post which could cause matchup problems for Team USA. We think Myles Turner is the best choice to start games, with Andre Drummond closing them out due to his ability to rebound and defend.
Why aren't stars playing at the FIBA World Cup?
When you look at this roster and see only one All-Star there is cause for concern from a fan standpoint. The biggest withdrawal from the team recently has to be Damian Lillard. It is also very ironic because just five years ago he was left off of the 2014 Team USA roster because he wasn't talented enough.
Now he's too talented and turned the team down. It's no telling how great he could have been on the international level and fans can only hope that he decides to join the team before training camp starts for the selection of the Olympic roster.
How do you feel about the team USA roster?
Do you think Team USA are heavy favorites to win the FIBA World Cup? We expect them to come out of the tournament victorious even with a roster that includes just one All-Star. If you want more news and notes from around the basketball world be sure to check out our NBA section.