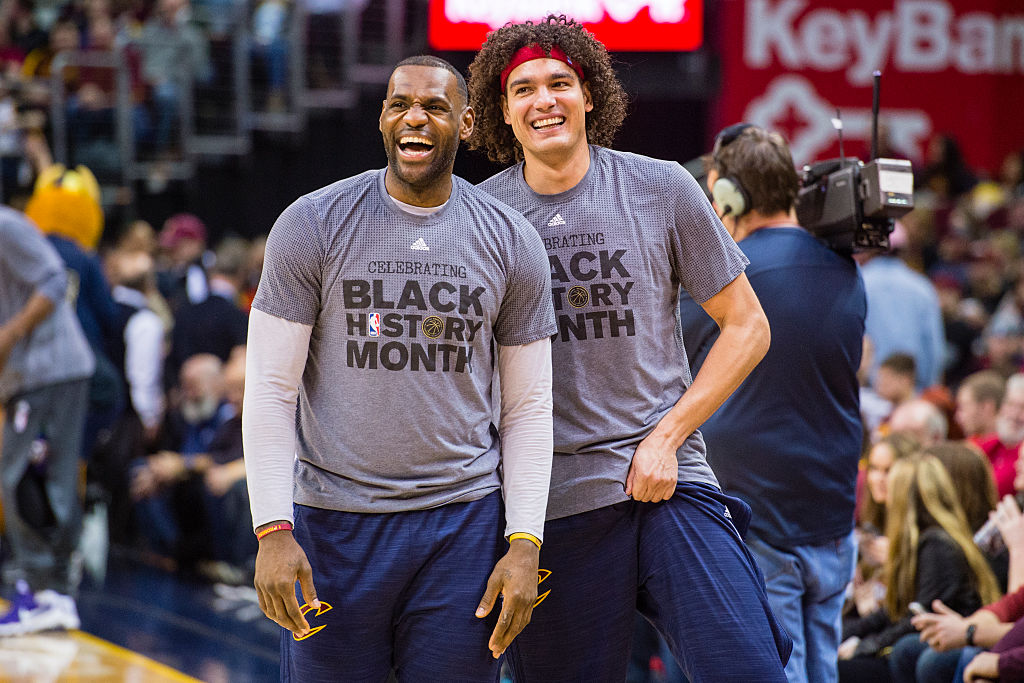 This Selfless Act Proved LeBron James Really Is a Good Teammate
Between praises for his talent is criticism of how he conducts himself. But LeBron James can take a back seat and do the right thing.
What more can be said about LeBron James? While the media has covered nearly all of his accolades on the court since he was only a teenager, an occasional story slips through the cracks.
Between praises for his on-court talent are criticisms of how he conducts himself as an athlete. Some say he has too much power; others say his off-court endeavors get in his way. James' criticisms have followed him through three cities. However, the legendary athlete has been able to take a back seat, do the right thing, and show his selflessness.
LeBron as the sixth man?
Back in 2007, 22-year-old James was returning from an injury by coming off the Cleveland bench. While it's nothing new for a player to ease back in, for an athlete as good as LeBron, it's notable. Cavaliers coach Mike Brown explained that LeBron was the one behind this act.
Why? Well, teammate Anderson Varejão had recently been a part of a lengthy holdout on his contract. This coincided with LeBron's return. Fans can be unforgiving of a player who does not seem sold on a team, and Varejão was suffering from this perception. By coming off the bench, LeBron was able to enter the game alongside Varejão, which offset any negative reactions.
Conquering judgment
Off the court, LeBron has an ideal track record. He's never had a run-in with the law, he's never been disciplined severely for character issues, and his off-court philanthropy is expansive. Look no further than the opening of his school for underprivileged kids, who he hopes to help through college.
So, why does James get a negative reception? The superstar has been in the spotlight since he was a teenager, and many perceive him to be a player who's in it for himself. Critics dislike the way he demands attention, and they think he has too much power as a player.
The decision 
Branded as The Decision, one of his most infamous moments was his 2010 decision to leave Cleveland. James took to ESPN to announce he was departing for Miami, drawing the ire of most NBA fans. They called him selfish, a quitter, and even questioned his love of the game. It stuck with him while in Miami and may have driven LeBron back to Ohio.
Was the three-time NBA champion deserving of the backlash? Certainly, James could have gone about it differently. Lost in the hoopla surrounding his decision, however, is the fact that he raised lots of money for charity in the process. One may ask why leaving this way was worse than a typical departure via press release.
James isn't above criticism, but as the face of the league, he's prone to be criticized more than the average athlete. 
LeBron James' character
James has earned certain criticisms. He has a knack for sending passive-aggressive messages to teammates through the media and online, and he may have more power than the average athlete.
However, it's important to remember that most criticisms of James are on-court. His off-court record is nearly flawless. Because of this, it's fair to say some of the criticisms may be amplified due to his status. And, among the many people who can thank James for helping them, former teammate Varejão is certainly one of them.