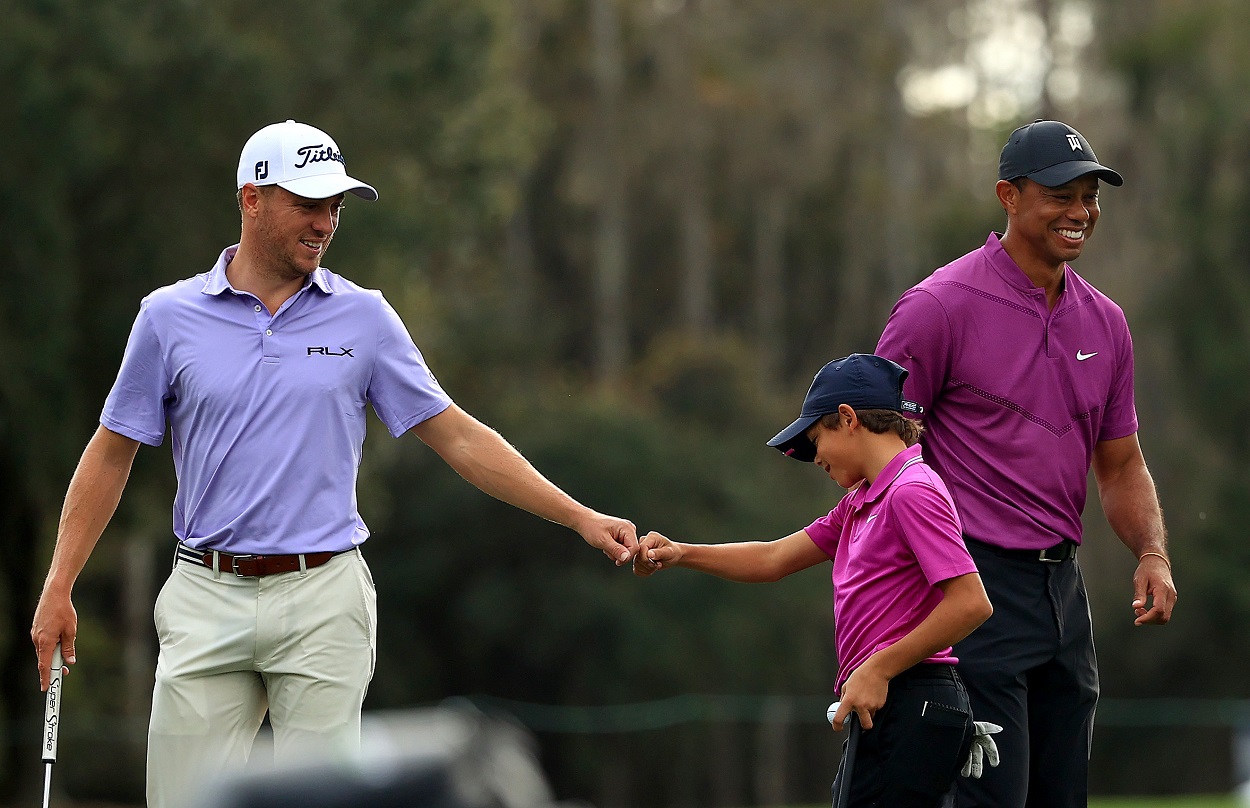 Following Tiger Woods' Devastating Accident, an Emotional Justin Thomas Keeps the Focus Exactly Where It Needs to Be
Following Tiger Woods' accident on Tuesday, Justin Thomas was very emotional when speaking about his friend but kept the focus right where it needs to be.
82-time PGA Tour winner Tiger Woods was involved in a single-car accident early Tuesday morning in Los Angeles and was transported to a nearby hospital where he underwent surgery as his longtime agent, Mark Steinberg, said he "suffered multiple leg injuries."
Naturally, word of the accident spread quickly and his good friend, Justin Thomas, who is on the other side of the country in Bradenton, Florida, preparing for this week's WGC-Workday Championship, got very emotional in discussing the accident but kept the focus exactly where it needs to be — on Tiger's family and not his golfing career.
Tiger Woods had to be removed from his vehicle with jaws of life
Tiger Woods was in Los Angeles this past week serving as host of The Genesis Invitational at Riviera Country Club. While Woods wasn't in the field himself as he underwent a fifth back surgery in November, the tournament benefits his TGR Foundation and he stayed in the area for a two-day shoot with Golf Digest in which he was giving on-course lessons to celebrities. Given his condition, he wasn't actually hitting balls but provided instruction and hit some putts on Monday alongside the likes of Dwyane Wade and David Spade.
However, he never arrived for the Tuesday shoot and it was later revealed that he'd been in a single-car accident near Rolling Hills Estates and Rancho Palos Verdes. His vehicle suffered major damage and Tiger had to be extricated from the crash by jaws of life by Los Angeles County paramedics and firefighters before being taken to the hospital for surgery. At the time of this writing, the severity of his injuries isn't yet known.
Justin Thomas got extremely emotional when discussing the accident
As mentioned, Justin Thomas, who has been very good friends with Tiger Woods for many years now, is in Florida preparing for this week's World Golf Championships event and was extremely emotional when speaking to the media.
"Yeah, I mean, I'm sick to my stomach. You know, it hurts to see one of your closest friends get in an accident and I just hope he's alright. I'm just worried for his kids, you know, I'm sure they're struggling."

Justin Thomas on Tiger Woods
Thomas also posted this Tweet on Tuesday afternoon reiterating the comments he'd made earlier in the day.
In a year where Justin Thomas certainly hasn't said all the right things, these words were about as perfect as could be given the circumstances.
Justin Thomas was right not to talk about Tiger Woods' golfing career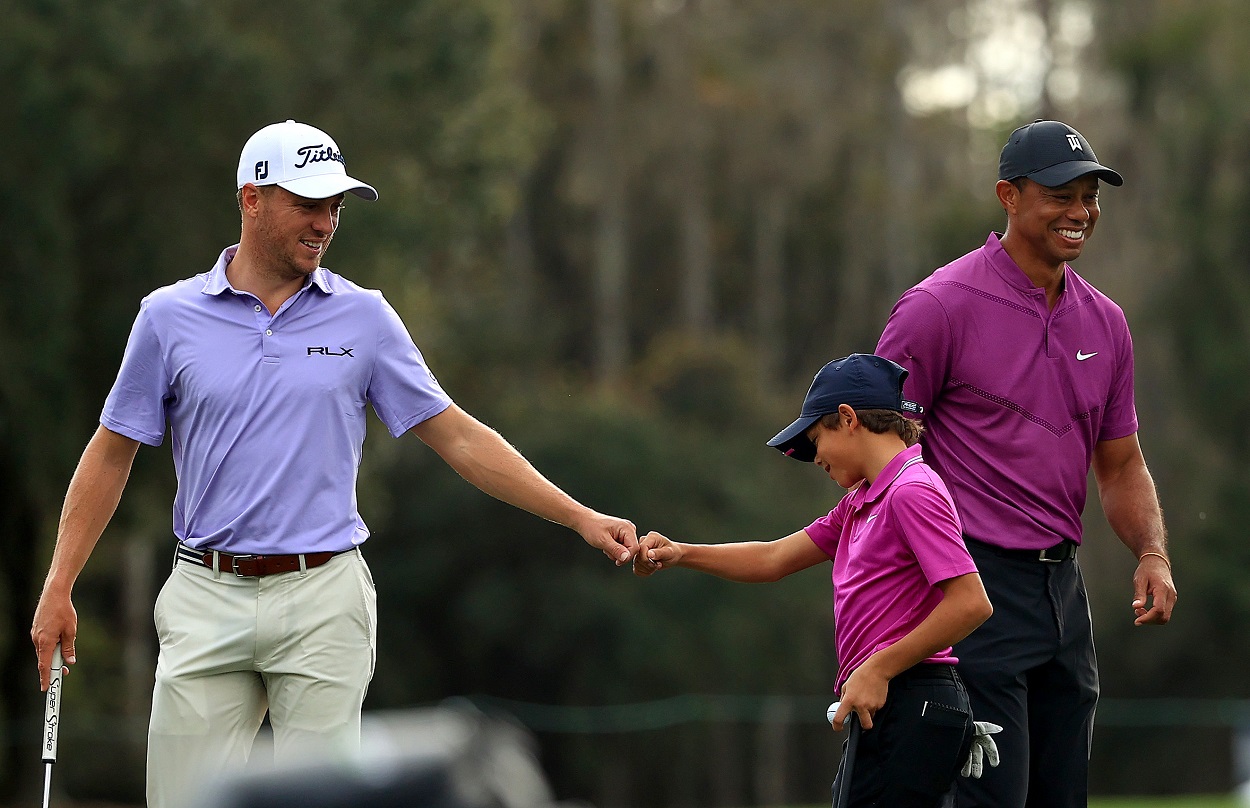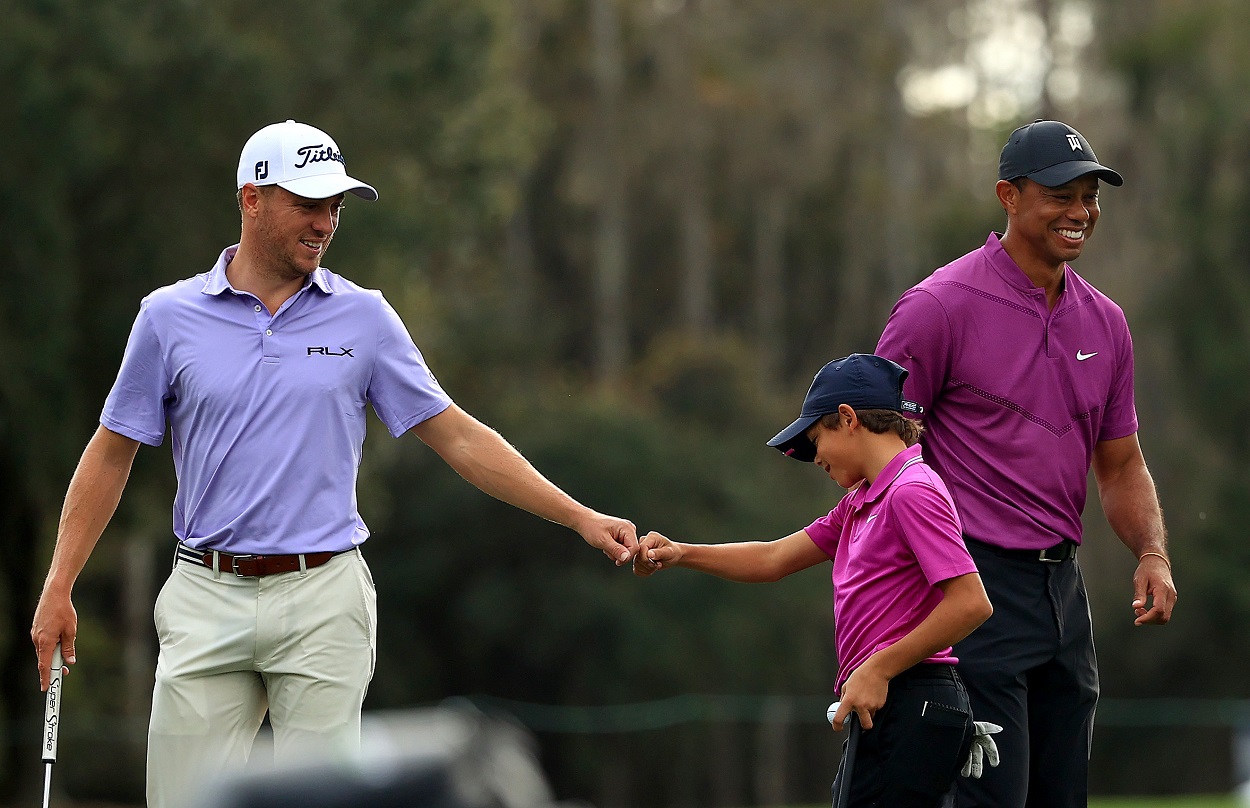 While there are quite a lot of people out there right now wondering how this accident will affect Tiger Woods' golfing career, Justin Thomas kept the focus exactly where it should be.
It would have been very easy for JT to talk about how much he's looking forward to Tiger getting back out there on the golf course and playing but he instead went the route that everyone needs to be taking right now. His focus is on Tiger's children, 13-year-old Sam and 12-year-old Charlie.
Thomas has grown extremely close to Tiger and his children, so much so that young Charlie wanted to be paired with Thomas and his father at the PNC Championship back in December, a wish that was thankfully granted as it made for amazing television. And it certainly wouldn't surprise me if Thomas has already been in contact with his young friend given Tuesday's events.
Now, maybe Tiger Woods comes back and plays golf again and maybe he doesn't. But that shouldn't be the focus today and Justin Thomas, as he does quite a bit on the golf course, played the situation perfectly.