Tiger Woods' Son 'Talks Trash Just Like His Dad' and Justin Thomas Wants To 'Shut His Little Mouth Up'
Justin Thomas says that Tiger Woods' son, Charlie, "talks trash just like his dad" and wants to "shut his little mouth up" at the PNC Championship.
Justin Thomas and his father/coach, Mike, are the early favorites to win the PNC Championship, otherwise known as the PNC Father/Son Challenge, in a couple of weeks at The Ritz-Carlton Golf Club in Orlando, which makes sense given the fact JT is the highest-ranked player in the field and his dad is a club pro in Kentucky. But Tiger Woods and his 11-year-old son, Charlie Woods, who are playing in their first official tournament together, aren't far behind as far as the odds are concerned and young Charlie, who apparently talks trash just like his old man, really wants to take Justin Thomas down.
What is the PNC Father/Son Challenge?
For those not overly familiar with the PNC Father/Son Challenge, it's a 36-hole event in which 20 two-player teams compete over two days playing a scramble format. The tournament was first played in 1995 and was originally open to men who'd won a major championship or The Players Championship and a partner, which was usually a father or son.
Thankfully, the rules have been changed over the years to include females, both on the pro side and the amateur side, which is why you'll see 10-time major champion Annika Sorenstam in the field this year playing with her father and why we saw Fuzzy Zoeller play with his daughter in 2005 and Bernhard Langer tee it up with his daughter in 2016.
Grandchildren can also be included, which we've seen in the past with Arnold Palmer and his grandson and will see again this year with Gary Player and his grandson.
Tiger Woods will tee it up at the PNC Father/Son Challenge for the first time with his 11-year-old son, Charlie
Tiger Woods has been eligible to play in the PNC Father/Son Challenge since winning The Masters in 1997. It was a bit of a surprise that he never chose to play with his father, Earl, before his passing but 11-year-old Charlie Woods has apparently been begging his old man for quite a while to play in this tournament and Tiger finally got on board with the idea.
But it seems that Charlie, who has an amazing swing and has done quite well in some junior tournaments, has a reason for wanting to play that goes beyond just teeing it up alongside his famous father in an official capacity for the first time. Apparently, Charlie really wants a piece of Justin Thomas and JT says this has been a thing for quite some time now.
Justin Thomas says Charlie talks trash like Tiger Woods does and jokingly says he wants to 'shut his little mouth up'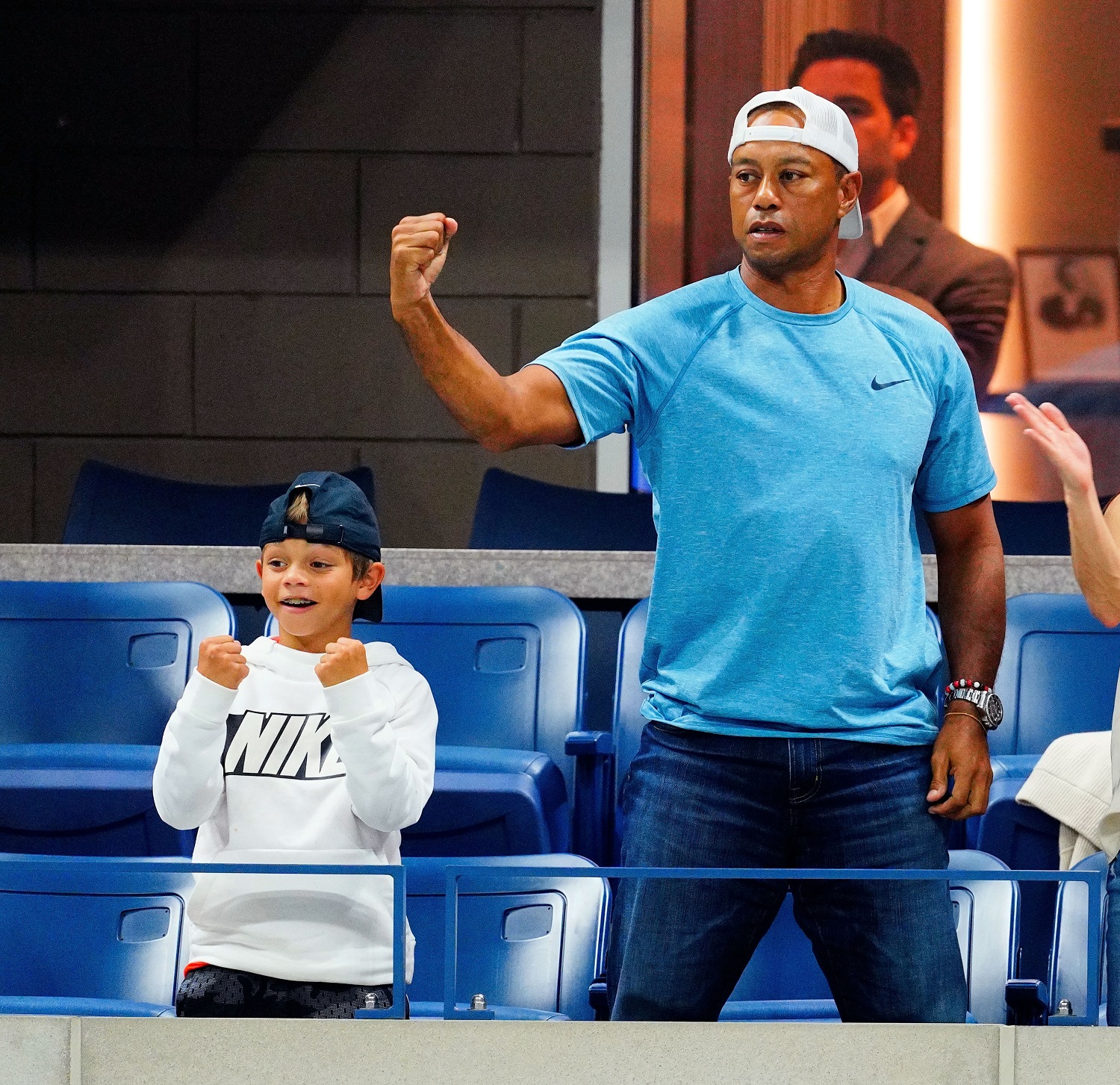 Ahead of his appearance at this week's Mayakoba Golf Classic in Mexico, the last official PGA Tour event of 2020, Justin Thomas, who became eligible for the PNC Father/Son Challenge three years ago with his win at the PGA Championship, told ESPN that Tiger Woods isn't the only one in the family that knows how to talk trash and that young Charlie really wants to play (and beat) the Thomas duo in Orlando. Justin Thomas then also started talking some trash of his own.
"Tiger and I talked about it a bunch; he brought it up a while ago that Charlie wanted to play and Charlie really wanted to play with us. I've obviously gotten to know him well, and he knows my dad a little bit as well.

"For some reason, Charlie just always wants to beat me. It doesn't matter what it is. Although he's never beaten me in golf or a putting contest, he still talks trash just like his dad. It will be fun. We'll have that, like, inner tournament within a tournament, try to shut his little mouth up, but it will be fun."

Justin Thomas
Yes, Justin Thomas is talking trash to Tiger Woods' 11-year-old son. It's obviously in a joking manner but it's still hilarious. If the organizers of the PNC Father/Son Challenge know what they're doing, we'll see the Woods family and the Thomas family paired up when the tournament gets underway on December 19.
[Editor's note: We removed an embedded YouTube video with a questionable image and replaced it with a new video on March 21, 2021.]