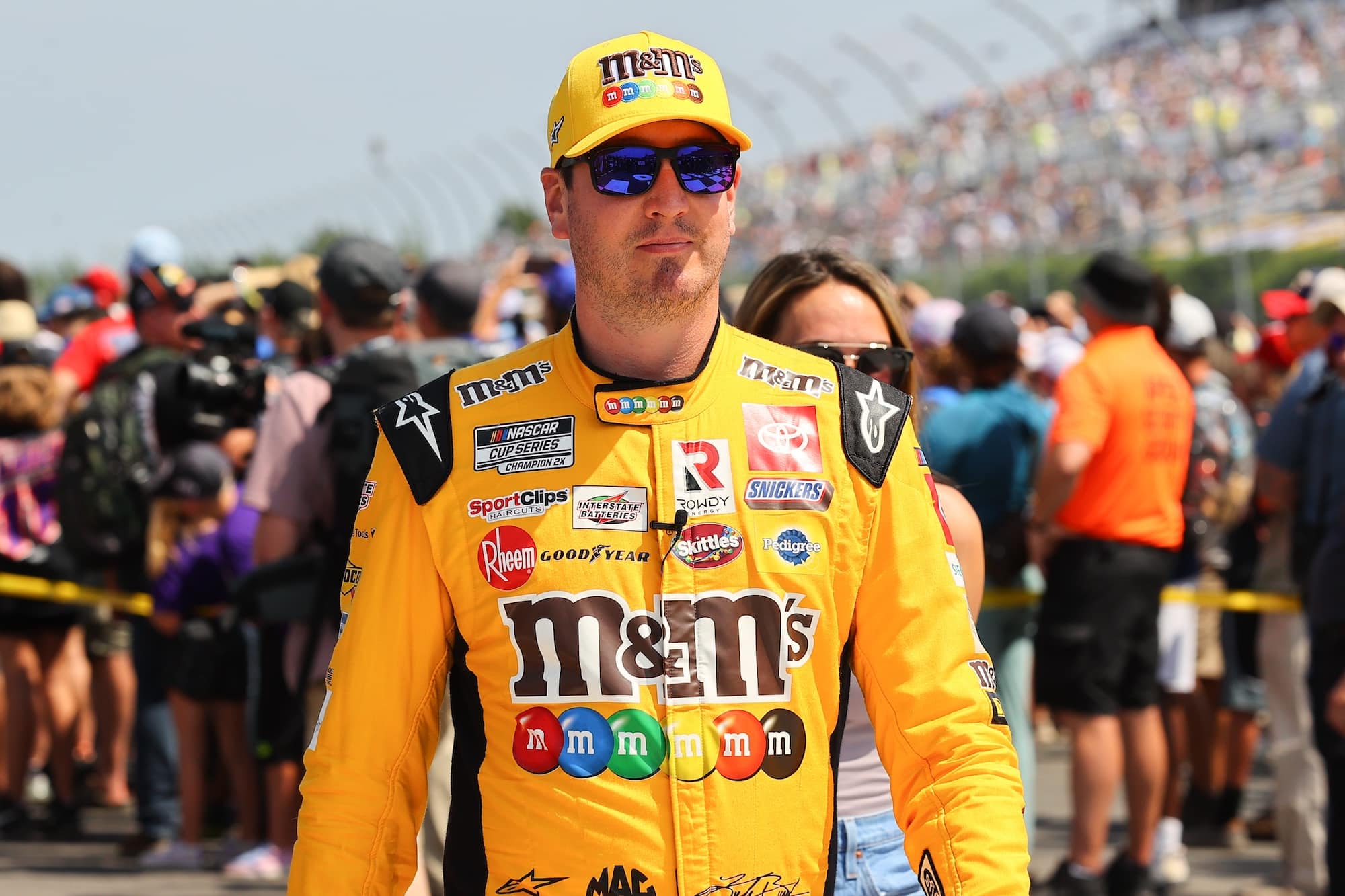 No Offense to Richard Childress Racing, but Timing of Kyle Busch Disqualification Could Not Be Any Worse
Kyle Busch couldn't have had a worse day at Pocono, getting disqualified in the race sponsored by his primary partner and in a time when he's trying to land sponsors for 2023 and a return to Joe Gibbs Racing.
Kyle Busch thought he had a second-place result at Pocono when he crossed the finish line behind his Joe Gibbs Racing teammate Denny Hamlin. Hours later, NASCAR sent shockwaves through the sport when it disqualified both cars for violations found in postrace inspection. 
For Busch, whose future at JGR appears to be in serious jeopardy, the ruling was disastrous on multiple levels, and as Richard Childress Racing recently said, the timing could not be any worse. 
Kyle Busch disqualified at Pocono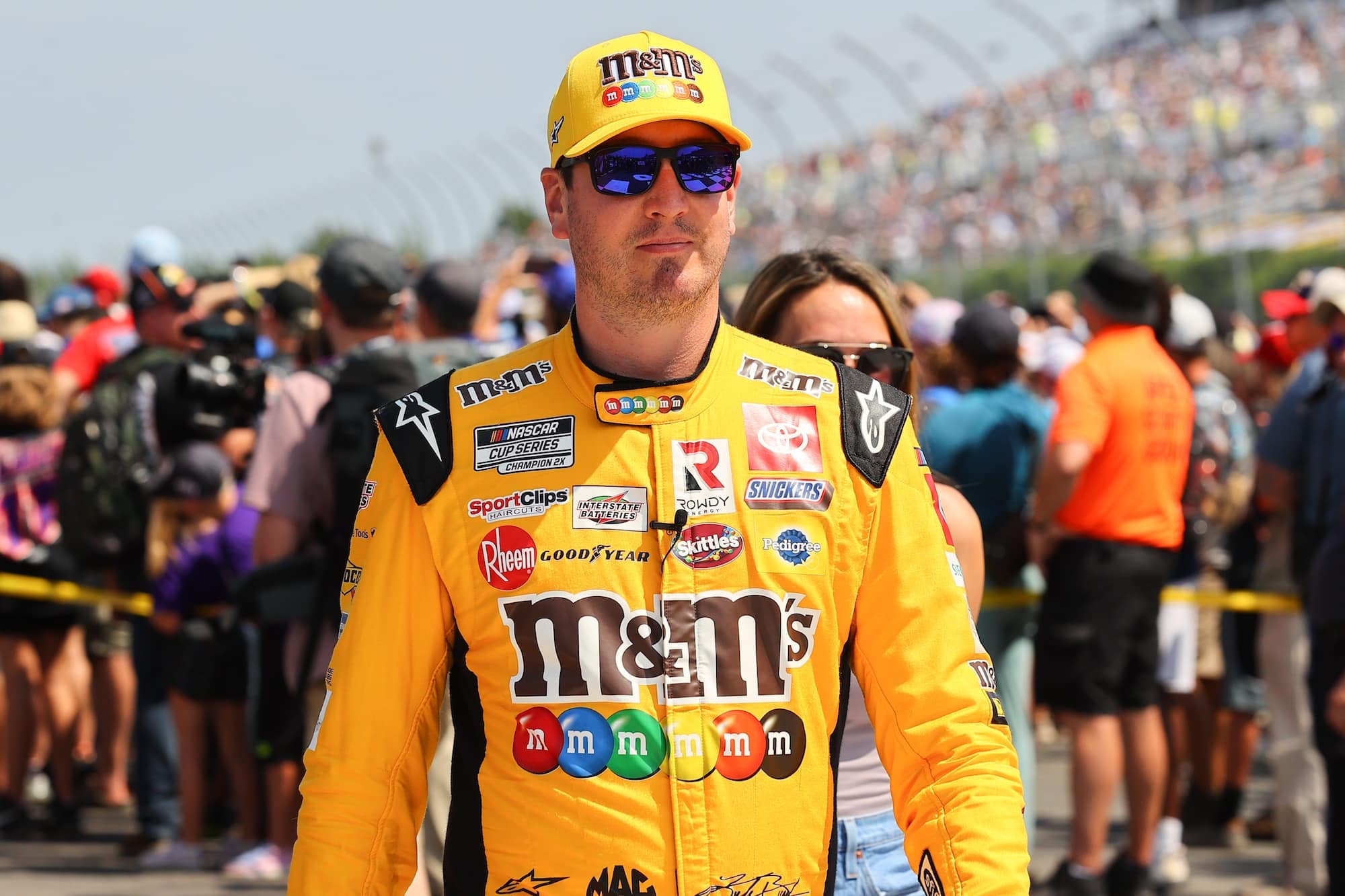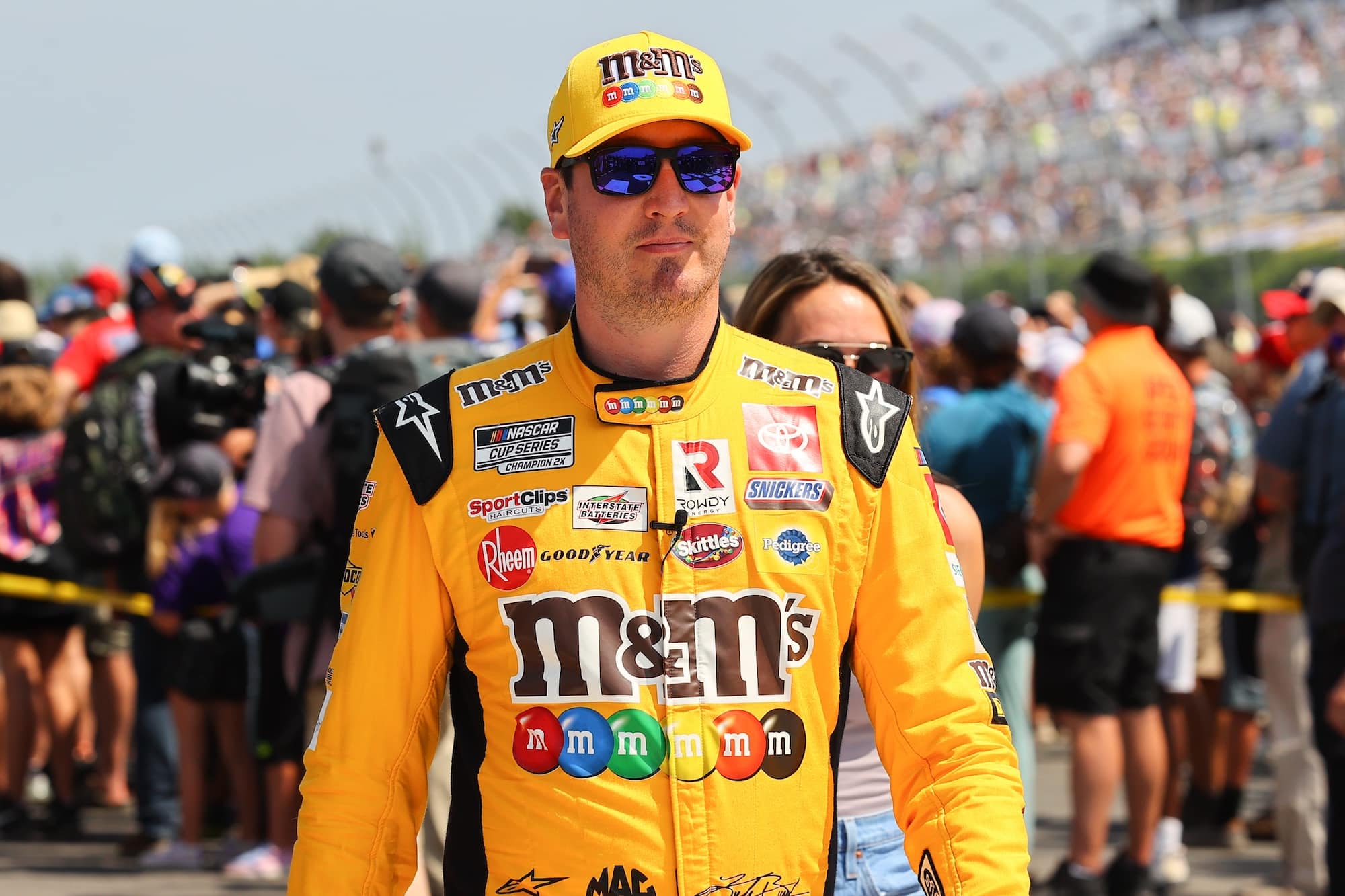 Kyle Busch took the green flag at Pocono in positive spirits. He had qualified second and started behind teammate Denny Hamlin in the M&M's Fan Appreciation 400. The race was a farewell for the brand, which is leaving the sport after more than three decades, including being the primary sponsor of Busch's No. 18 car for years. 
The fairytale ending would have had Busch winning the candy maker's race in its final season in the sport. He came close, crossing the finish line second behind Hamlin.
Unfortunately, for Busch, his near-miss feel-good story abruptly turned into a nightmare hours after the race when NASCAR officials disqualified him and Hamlin for violations discovered in the postrace inspection. 
Busch DQ couldn't come at a worse time
Busch's nightmare is more than just embarrassingly having his name associated with cheating in a race sponsored by his primary partner of years. It's how it all looks to those potential partners that he's been courting in an effort to replace the huge financial void left by the departure of M&M's.
How can a company now justify signing a multimillion-dollar deal with a driver who NASCAR has deemed a cheater? Yes, it's known that all teams are trying to "find an advantage," "get creative," or whatever you want to call it. That's been the very nature of the sport since its inception.
However, before this season and the debut of the Next Gen car, NASCAR officials made it abundantly clear that they were playing by a new set of rules. Any teams attempting to circumvent the rules and modify the vendor-supplied parts would face a severe penalty. 
Brad Keselowski found out early. Now Hamlin and Busch have found out. For Hamlin, it stings because it's a win painfully taken away. But you could make the case that it's considerably more impactful to Busch because of its timing and trying to find a financial partner in order for him to return to JGR in 2023. 
Richard Childress Racing doesn't know poor timing
The timing of Busch's disqualification is undeniably bad as noted. Which is interesting when you think back to just a couple of weeks ago when Richard Childress Racing was forced to address the shocking news that Tyler Reddick would be leaving the team and joining 23XI Racing in 2024. 
The race team didn't sugarcoat its feelings on the announcement through its response on Twitter. 
"We're proud of the success Tyler Reddick has found at Richard Childress Racing," the statement read. "We're focused on winning a championship in 2022 and 2023, although timing of this announcement could not be any worse." 
In that case, it really had nothing to do with timing. That announcement was never going to be good no matter when it happened. And in all honesty, it works out to RCR's advantage, allowing the team an 18-month runway to find Reddick's replacement. 
Kyle Busch doesn't have anywhere near that kind of time on his hands. In fact, time is running out on the future Hall of Famer and his future with the organization he's raced with since 2008. And with each passing day, it feels like not only will he not be driving the M&M's car in 2023, but he won't be driving a JGR car at all. 
Like Sportscasting on Facebook. Follow us on Twitter @sportscasting19 and subscribe to our YouTube channel.