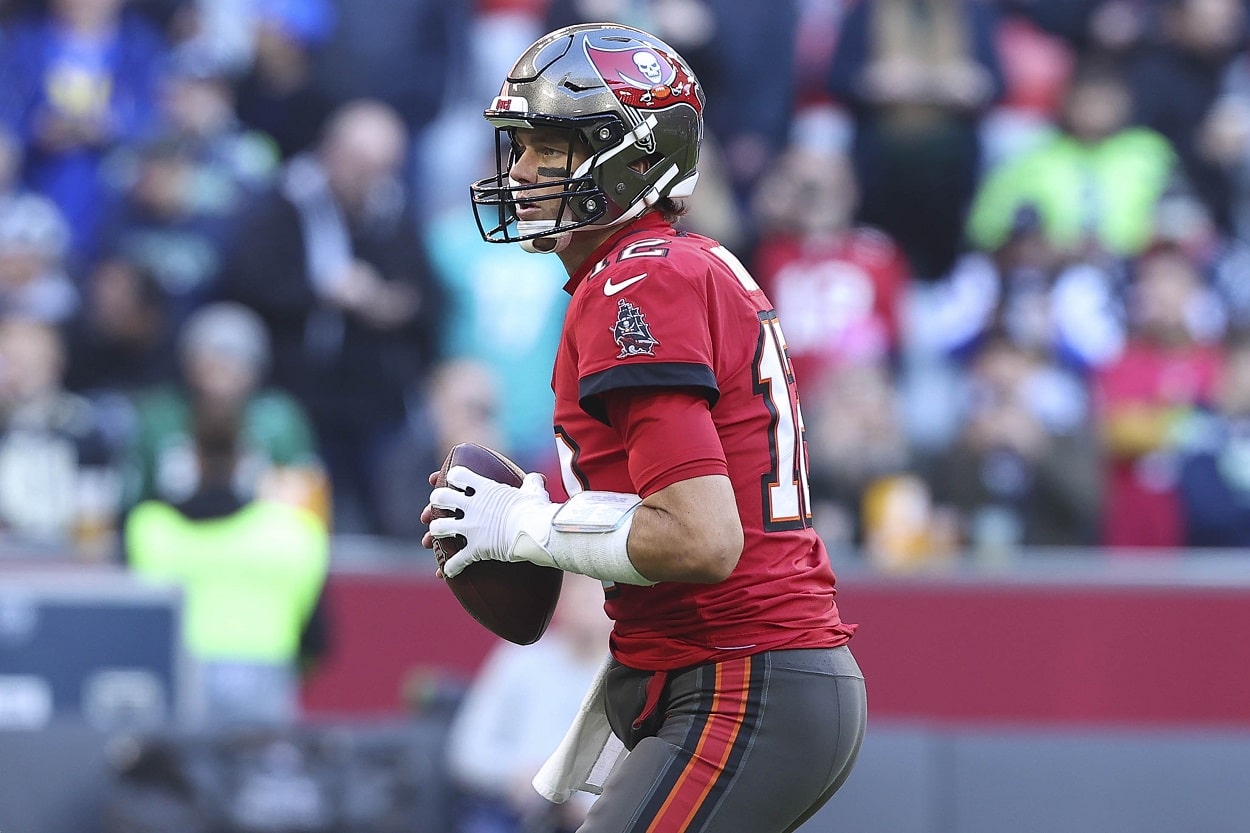 Tom Brady Set Several NFL Records in Munich and Despite Falling Just Short of Another, He Disproved the Notion That He's Washed
Tom Brady set an NFL record on Sunday for the Buccaneers and nearly set a second.
As the NFL made history on Sunday by contesting its first-ever game in Germany, Tom Brady made some history of his own as he became the first NFL quarterback to start a game in four different countries.
And as the Tampa Bay Buccaneers defeated the Seattle Seahawks, 21-16, in front of a packed house at Munich's Allianz Arena, Brady is also the first to win in four different countries and remains undefeated outside the U.S.
The seven-time Super Bowl champ also has a pair of wins in London and a victory in Mexico City, all three of which came while he was still a member of the New England Patriots.
After attempting a season-high 58 passes a week ago, Brady threw exactly half that amount on Sunday, hitting 22 of 29 targets for a season-best clip of 75.9% with 258 yards and a pair of touchdowns.
In addition to his new geography record, one could technically say the three-time MVP set multiple NFL marks in Munich as every start, every pass attempt, every pass completion, every passing yard, every passing touchdown, and every win he records are all tacked on to ones he already owns.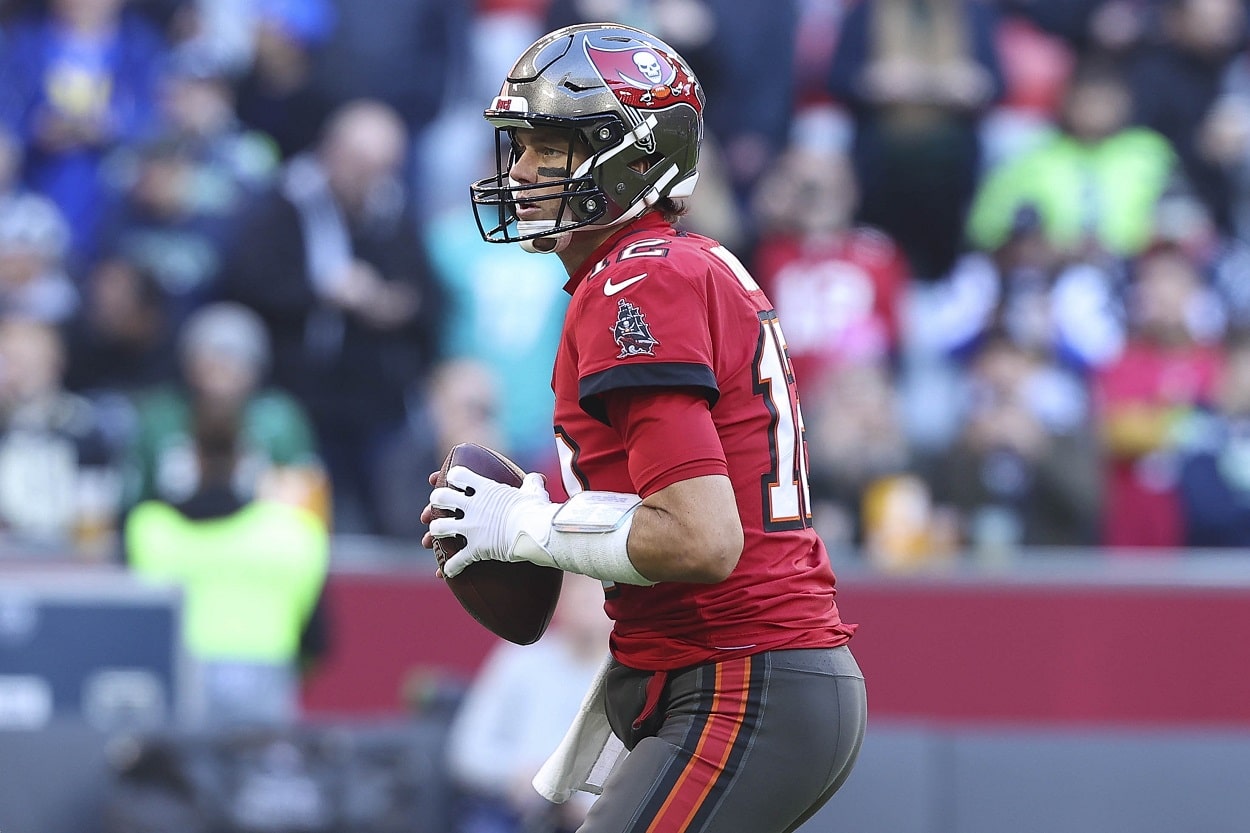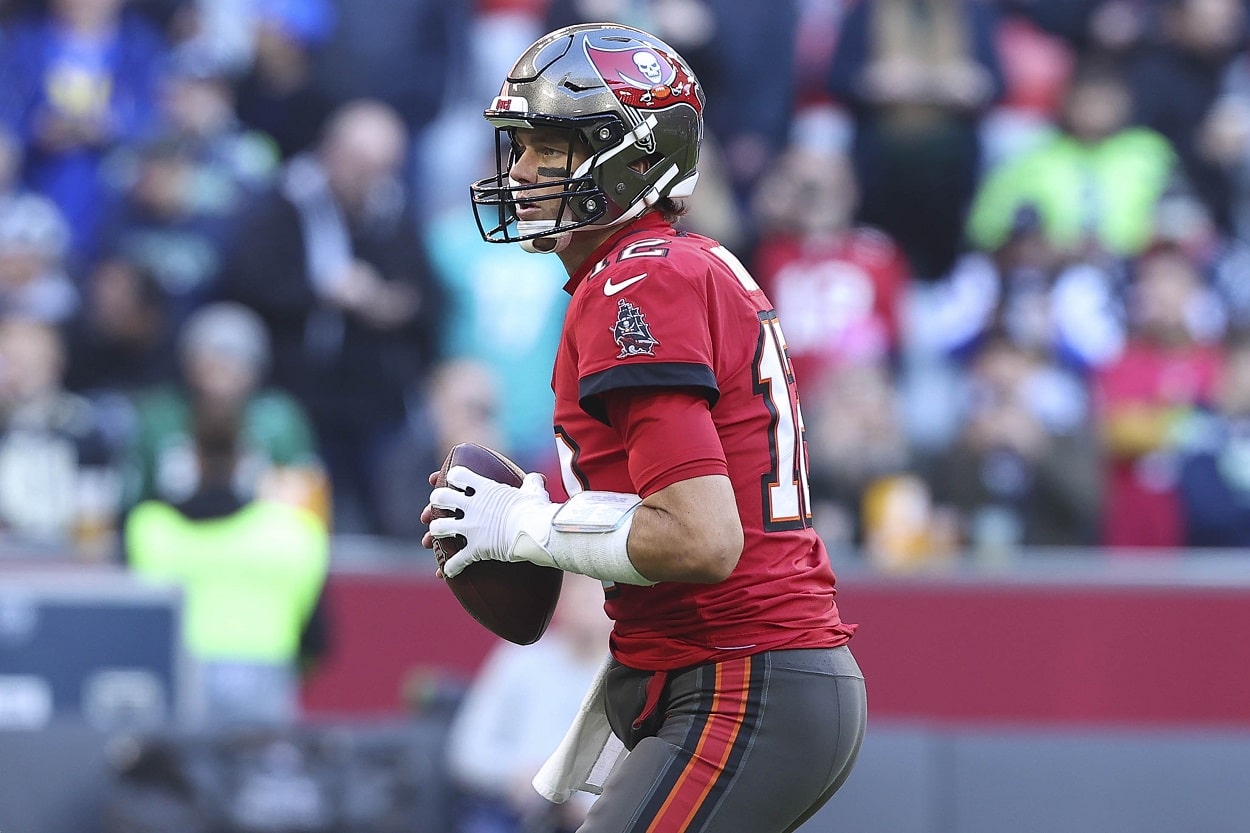 Brady also nearly took back a record he once owned but fell just short of reclaiming it. Coming into Sunday, the 15-time Pro Bowler hadn't thrown an interception in his last 373 pass attempts, his only pick of the 2022 campaign coming all the way back in the fourth quarter of the Bucs' Week 1 win over the Dallas Cowboys.
Brady continued that streak until the fourth quarter on Sunday, getting to 399 before Seattle linebacker Cody Barton picked him off, leaving TB12 three shy of Aaron Rodgers' mark of 402, which the Packers' QB set in 2018. Brady previously owned the record, throwing 358 passes without a pick between 2010 and 2011.
Sunday's interception obviously didn't end up mattering, and the fact he has only two picks on the year only helps disprove the narrative that Brady is washed. While he may not be putting up the massive numbers we've seen from him in the past, he's playing much better football than many have been giving him credit for and is still a top-10 QB.
The biggest reason it seems Brady is having a down year is that the Bucs were struggling to win games, which hasn't been the case the past couple of weeks. Tampa Bay beat a very good Seattle team on Sunday to get back to .500 and now essentially owns a two-game lead in the NFC South.
While technically just one game up on the 4-6 Falcons, the Bucs currently own the tiebreaker thanks to their 21-15 win over Atlanta in Week 5.
Brady will look to continue his new streak of interception-free passes, which now stands at two, following Tampa Bay's bye week. The Buccaneers return to action in Week 12 on the road with a matchup against the Cleveland Browns.
Have thoughts on this topic? Keep the conversation rolling in our comments section below.