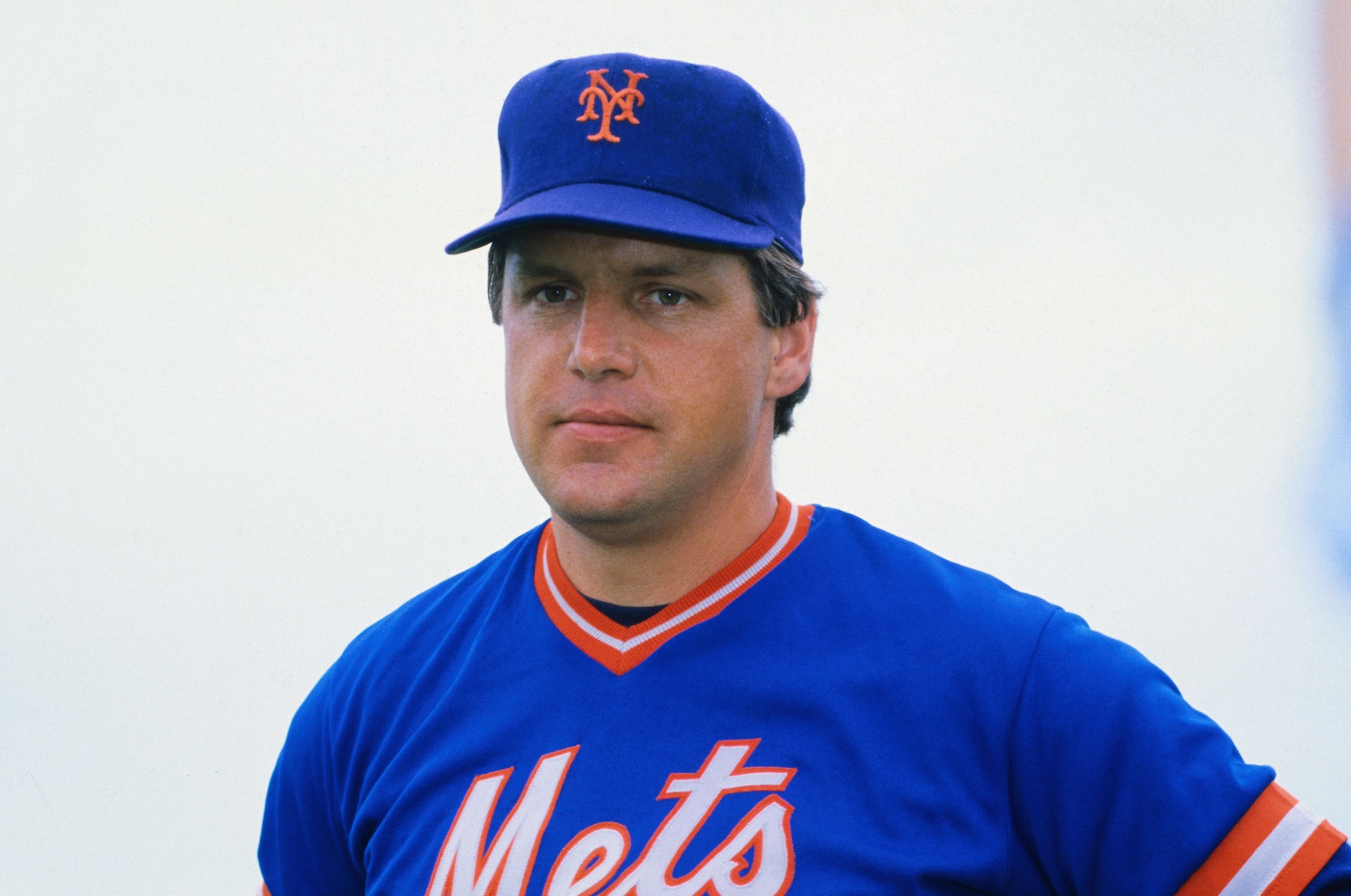 Tommy Lasorda Scouted Tom Seaver in College and Totally Nailed It
Future Los Angeles Dodgers manager Tommy Lasorda scouted future Hall of Fame pitcher Tom Seaver in college in 1965 and came away impressed.
Tommy Lasorda spent his entire adult life in baseball and managed the Los Angeles Dodgers for 20 full seasons, winning 1,599 games and two World Series along the way. Before that, he scouted and coached for the organization and had a penchant for recognizing talent like that possessed by Tom Seaver.
Lasorda's evaluation of Seaver in 1965, two years before the right-hander won NL Rookie of the Year honors, was very much on the mark.
Tom Seaver was destined to succeed
Hall of Fame pitcher Tom Seaver died Aug. 31 at the age of 75. The longtime major-league star led the 1969 New York Mets to an unexpected World Series championship and finished his career with more than 300 victories.
Talent like that doesn't come from out of the blue. Seaver established himself as a prospect while playing high school baseball in his native Fresno, California, and earned a look from scouts before going off to the Marine Corps Reserve upon graduation in 1962. He then enrolled at Fresno City College in the fall of 1963.
His performance there landed Seaver a scholarship at Southern Cal, where he went 10-2 on the mound in the spring of 1965. Not surprisingly, that kind of work for a major-college program attracted more attention, and Seaver was heavily scouted.
One of those scouts was Tommy Lasorda from the Los Angeles Dodgers, who would go on to manage in the organization beginning the following spring, join Walter Alston's coaching staff in 1973, and manage the Dodgers starting in 1976.
Tommy Lasorda liked what he saw
For all his success as a manager, perhaps Tommy Lasorda should have stuck with scouting. His evaluation of Tom Seaver filed to the Los Angeles Dodgers on March 23, 1965, was a pretty good one.
Seaver was a sophomore at nearby USC when Lasorda checked him out that spring day. Among other things, Lasorda rated Seaver's aptitude and aggressiveness both as good.
Lasorda rated Seaver's fastball as a "73," presumably on the commonly used scouting scale of 20 to 80. In rating his curveball as a "63," Lasorda wrote Seaver "could improve with right instructions."
Lasorda, always a combination of street-smart brash and down-home, referred to Seaver as a "boy" throughout the report even though the pitcher was 20 years old and in college. His final remark nailed Seaver's future:
"Boy has plenty of desire to pitch and wants to beat you."

Tommy Lasorda
The Dodgers' front office took Lasorda's words to heart and drafted Seaver in the 10th round three months later. It was their bad luck, however, that the organization couldn't entice Seaver to sign.
The pitcher went back into the pool for the secondary-phase draft the following January, where the Atlanta Braves took Seaver in the first round. The commissioner's office voided that pick on a procedural technicality, and the New York Mets won a lottery over the Philadelphia Phillies and Cleveland Indians for Seaver's rights.
He pitched that season for Jacksonville in the International League, made the big-league roster the following spring, and went on to his Hall of Fame career.
One more Tom Seaver-Tommy Lasorda connection
As a lifelong employee of the Los Angeles Dodgers, Tommy Lasorda knew his way around the National League, where Tom Seaver spent most of his career as a pitcher. It meant that he knew who the good guys and the jerks were in clubhouses around the league.
Lasorda was in his sixth full season as manager of the Dodgers in June of 1982 when Dodgers rookie Ron Roenicke homered off Seaver at Riverfront Stadium in Cincinnati. Seaver was coming off a 14-2 record the previous year, but his 1982 season was riddled with injuries. His loss that night left him with a 3-8 record and a 5.58 ERA.
As is tradition when a player hits his first major-league homer, someone retrieved the ball for Roenicke as a keepsake. As recounted by Roenicke on MassLive.com, Lasorda stopped at the rookie's locker after the game.
"Tommy Lasorda said, 'Give me the ball. I'm going to take it over and have him sign it,'" Roenicke said. "I was like, 'No.' I was worried about it."
Seaver turned out to be totally a good sport about Lasorda's request.
His inscription on the ball: "To Ron. Why me? Tom Seaver."
The words took added significance: It was the only home run that Roenicke hit in 143 at-bats that season.