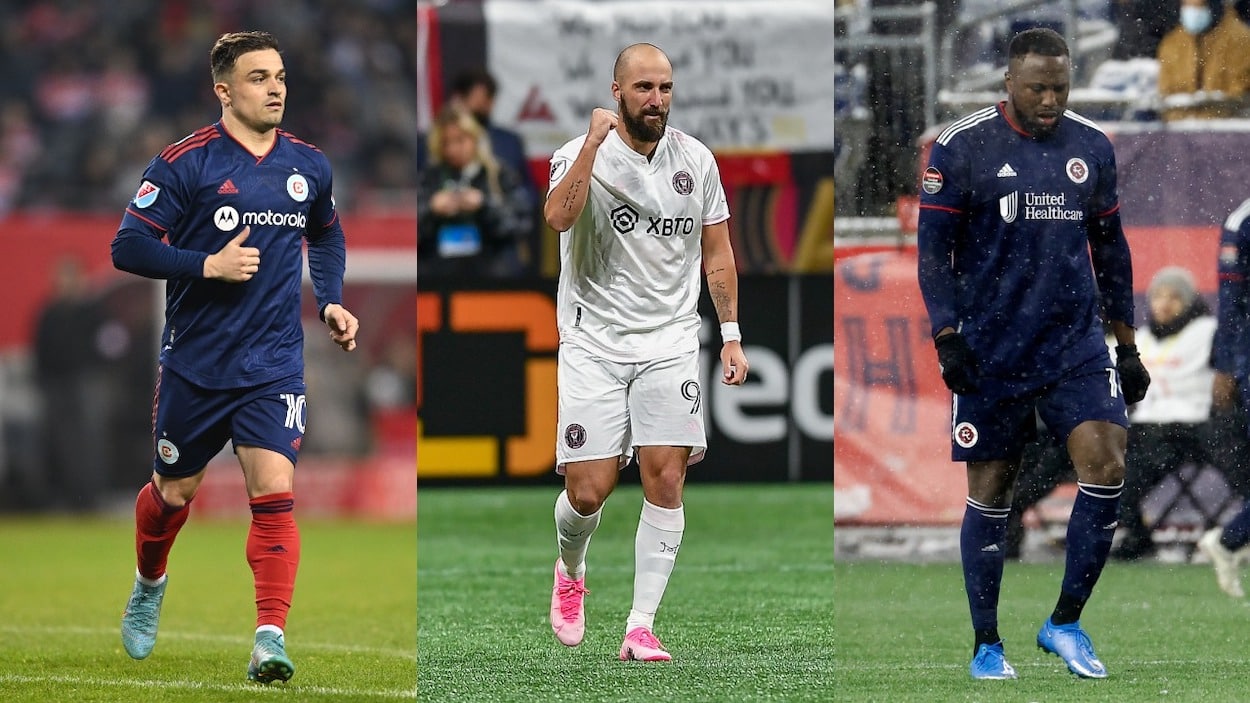 The Top 5 Highest-Paid MLS Players are Making $28.6 Million and Only Have 12 Total Goals
The top five highest-paid MLS players in 2022 are famous names who've had success overseas, but they aren't producing many goals for their teams.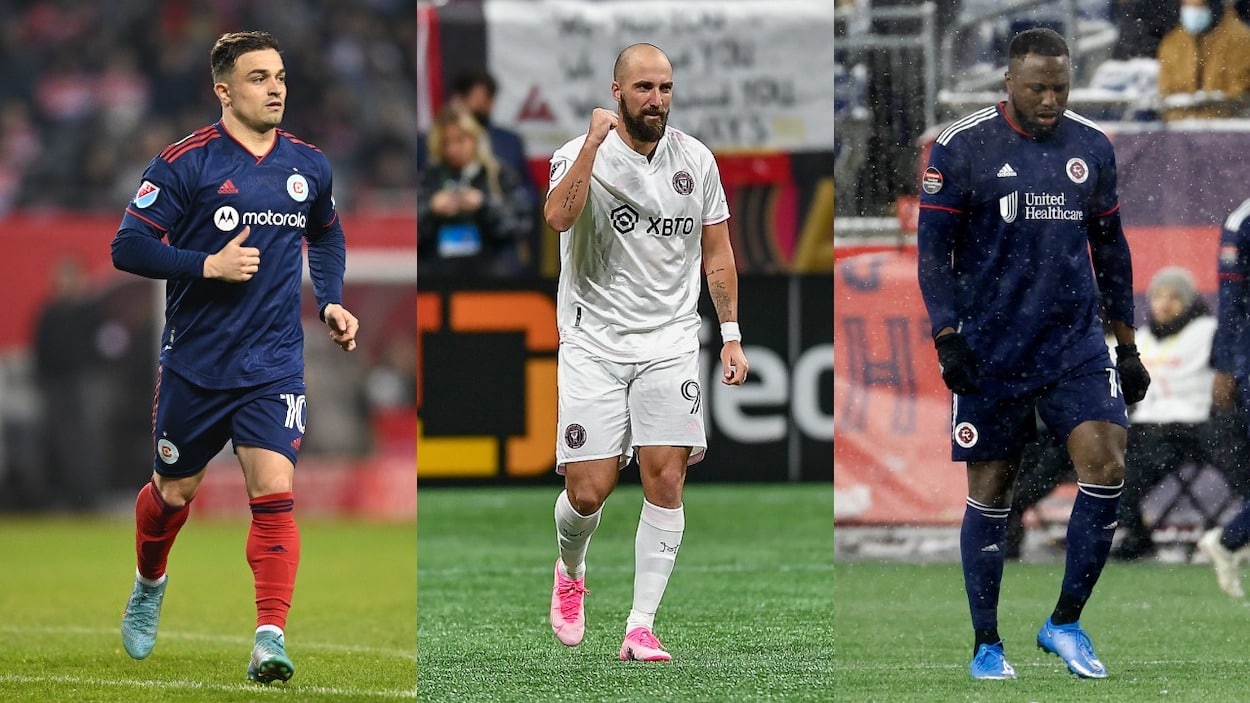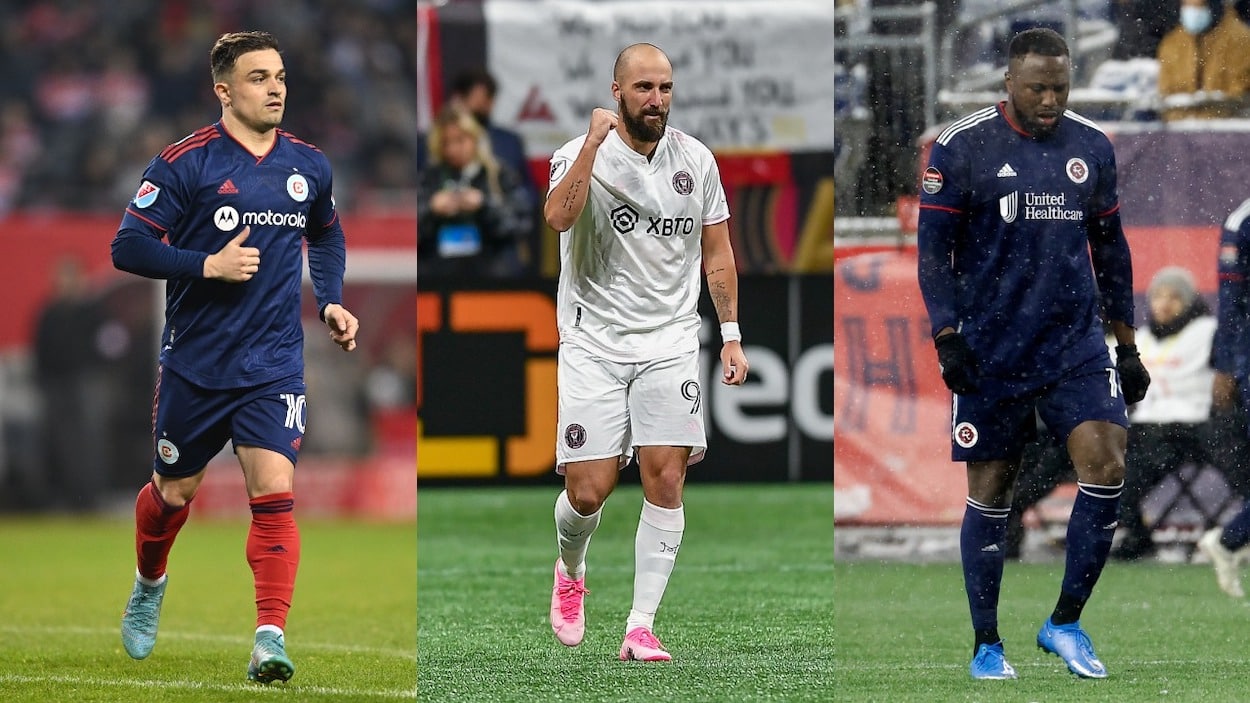 Major League Soccer teams are paying big money to big-name stars in the 2022 season. This trend of the highest-paid player being major international stars should only continue with the news that Lionel Messi stands to make $225 million if he comes to MLS in 2023. 
However, these older stars coming to America to make one last hefty paycheck after years in Europe are finding out a hard truth. MLS is no longer the retirement league it used to be, and justifying a multimillion-dollar contract is more challenging than it used to be. 
The highest-paid players in MLS are mostly the most famous names
The Designated Player Rule in MLS allows teams "to acquire up to three players whose total compensation and acquisition costs exceed the Maximum Salary Budget Charge, with the club bearing financial responsibility for the amount of compensation above each player's Salary Budget Charge," per MLS bylaws. 
In 2022, the Maximum Salary Budget Charge is $612,500. 
Teams can also spend General Allocation Money (GAM), discretionary amounts of Targeted Allocation Money (TAM), and additional money on U22 Initiative Slots. Because of these exceptions to the Maximum Salary Budget Charge, there are 181 MLS players in 2022 making more than $612,500, per Sportrac. 
The biggest-name stars in the league make up the top of this list and make millions from their contracts. The top five highest-paid players in 2022 are: 
Xherdan Shaqiri (Chicago Fire): $8.1M 
Gonzalo Higuaín (Inter Miami): $5.7M 
Alejandro Pozuelo (Toronto FC): $4.6M 
Jozy Altidore (New England Revolution): $4.2M
These players are all forwards or attacking midfielders. They have also played for some of the biggest clubs in the world, including Bayern Munich, Inter Milan, AC Milan, Juventus, Liverpool, Chelsea, Manchester United, and Real Madrid. 
However, these five attackers — with an average age of 31.8 — aren't living up to their contracts when it comes to goal-scoring. 
The five highest-paid players aren't scoring many goals in 2022
Lumping Chicharito in with these underperforming stars is a bit unfair. 
The 33-year-old Mexican striker has a more-than-respectable five goals so far this season, which ties him for 12th place in MLS. However, the other four players haven't fared as well, and their teams have suffered because of it. 
Xherdan Shaqiri, the highest-paid player in MLS in 2022, has just two goals in 731 minutes on the pitch. At least partially thanks to this fact, Shaqiri's Chicago Fire is in last place in the Eastern Conference. 
In fact, the other three bottom teams in the Eastern side of the league are the three other teams paying a top-five highest-paid player who hasn't produced goals in 2022. 
Inter Miami's Gonzalo Higuaín and Toronto FC's Alejandro Pozuelo each have two goals in 437 and 964 minutes, respectively. And Jozy Altidore had just one goal for the New England Revolution in 309 minutes. 
Despite the failings of the top five on the MLS pay scale, all the league's big-money deals aren't going to waste. The sixth- through tenth-highest-paid players are lighting up the scoreboard for the most part. That list looks like this: 
6. Josef Martinez (Atlanta United): $4.1M (2 goals, 2 assists)
7. Carlos Vela (LAFC): $4M (4G, 3A)
8. Luiz Araujo (Atlanta United): $3.9M (2G, 1A) 
9. Lucas Zelarayan (Columbus Crew): $3.7M (4G, 3A) 
10. Carles Gil (New England Revolution): $3.5M (3G, 6A) 
Now that's better production for the money. 
Young players are dominating MLS in 2022
When it comes to putting the ball in the net during the 2022 season, the under-30 crowd is doing the best work. 
Of the top 11 goal-scorers, a third of the way through the season, all are under 30, and five are 23 or younger. They are: 
Jesus Ferreira (21-yars-old): 9 goals
Sebastián Driussi (26): 7 goals
Jeremy Ebobisse (25): 7 goals
Jesús Jiménez (28): 7 goals
Adam Buksa (25): 6 goals
Valentín "Taty" Castellanos (23): 6 goals
Leonardo Campana (21): 6 goals
Dániel Gazdag (26): 6 goals
Djordje Mihailovic (23): 6 goals
Diego Rubio (29): 6 goals
Brandon Vázquez (23): 6 goals
While this isn't good news for the teams paying big money for big-name players who aren't producing, it is good for MLS. These numbers demonstrate that the league is no longer just a retirement home for aging European greats. 
In 2022, Major League Soccer is packed with young talent, and instead of only importing former stars, the league may be in the business of exporting the next big things in the future. 
Stats courtesy of MLS.com
Like Sportscasting on Facebook. Follow us on Twitter @sportscasting19 and subscribe to our YouTube channel.