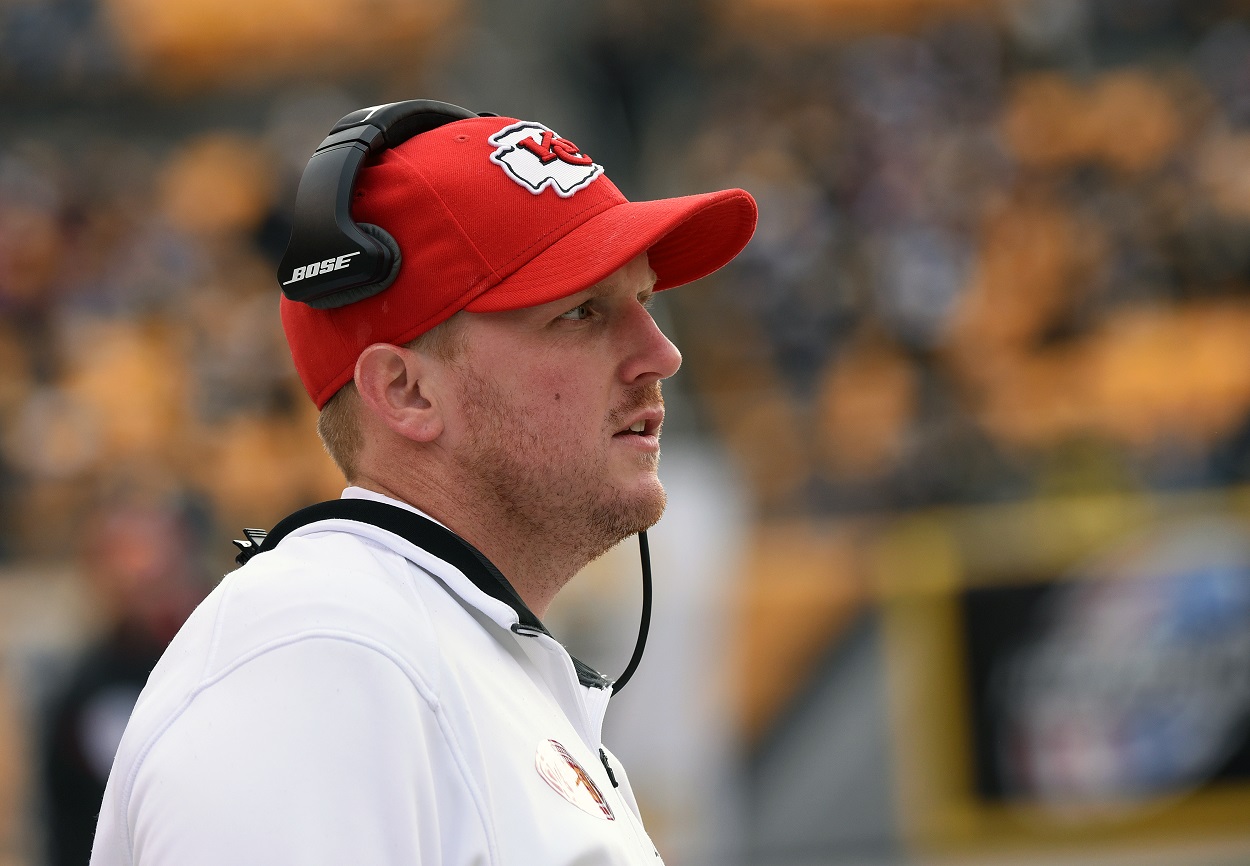 Things Have Taken a Tragic Turn With the 5-Year-Old Girl Injured in the Crash Involving Now-Former Chiefs Assistant Britt Reid
The attorney for the family of the 5-year-old girl injured in the crash involving Britt Reid says she 'likely has permanent brain damage.'
The ongoing saga involving now-former Kansas City Chiefs linebackers coach Britt Reid has taken a heartbreaking turn for the worse as the five-year-old girl who was injured in the crash involving Andy Reid's son just days before Super Bowl 55 "likely has permanent brain damage," according to the family's attorney.
Britt Reid had reportedly mixed alcohol and Adderall before the crash
On February 4, just three days before the Chiefs were set to battle the Tampa Bay Buccaneers in Super Bowl 55, authorities say a truck driven by Britt Reid crashed into two vehicles on the side of a Kansas City highway near the team's practice facility, injuring two children, including five-year-old Ariel Young, who was transported to a nearby hospital with life-threatening injuries and spent 11 days in a coma.
Police say Reid admitted to police that he'd mixed alcohol and prescribed Adderall before the crash but no charges were filed. Reid did not travel with the team to Tampa for the Super Bowl and was placed on administrative leave but is no longer employed by the team as his contract was not renewed after the season came to an end.
Ariel Young's family attorney says she 'likely has permanent brain damage'
After spending 11 days in a coma following the crash involving Britt Reid, five-year-old Ariel Young finally woke up on February 15 but has been unresponsive in the weeks since, according to the GoFundMe campaign created on her behalf.
On Tuesday, the family's attorney, Tom Porto, appeared on Good Morning America on ABC and gave a heartbreaking update, saying that young Ariel is unable to walk or talk and will likely never live a normal life (h/t Fox News).
"She likely has permanent brain damage that she will endure for the rest of her life.

"She's not walking — it's a sad, sad, sad story.

"This wasn't a fender-bender. This was a serious, life-altering event."

Attorney Tom Porto on five-year-old Ariel Young
Porto went on to say that he will be seeking serious charges to be filed against Britt Reid.
Porto says he'll be pushing for the 'most serious charges' against Britt Reid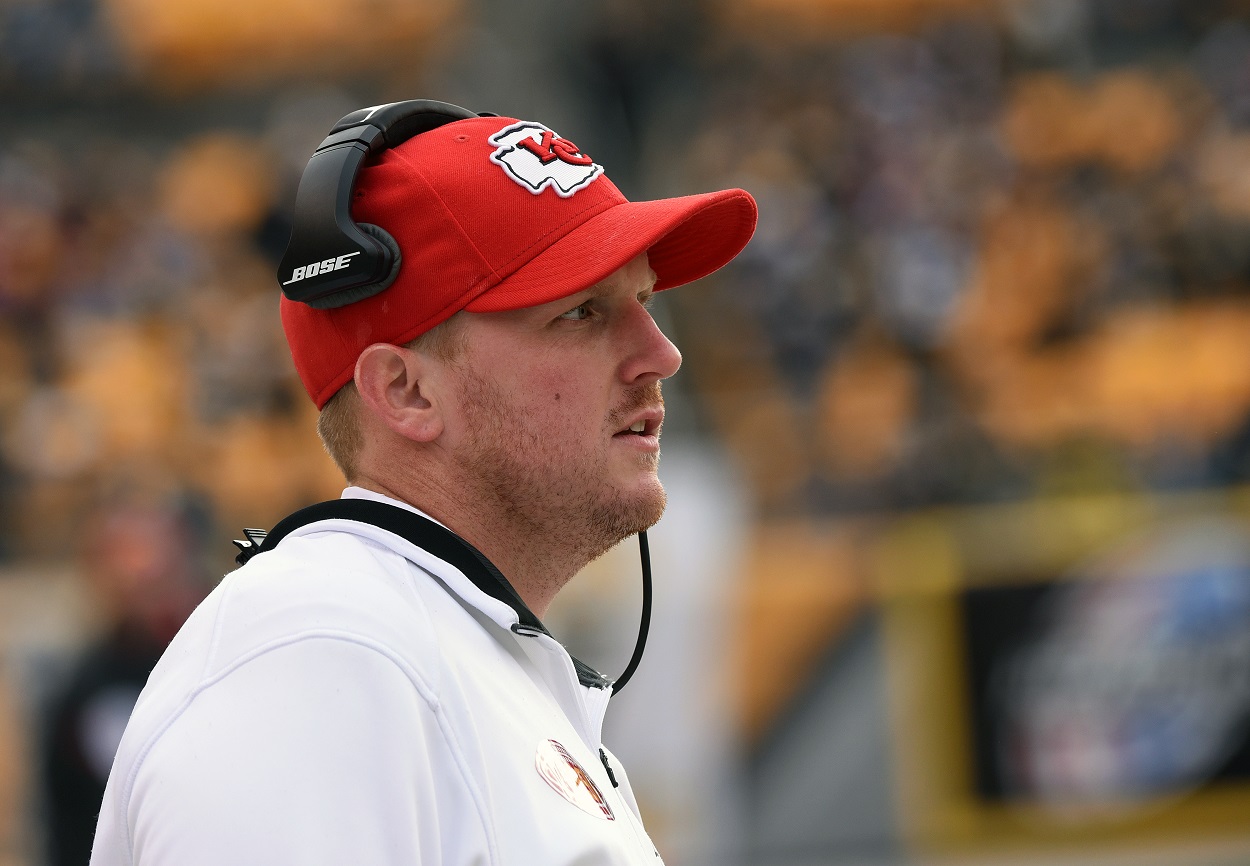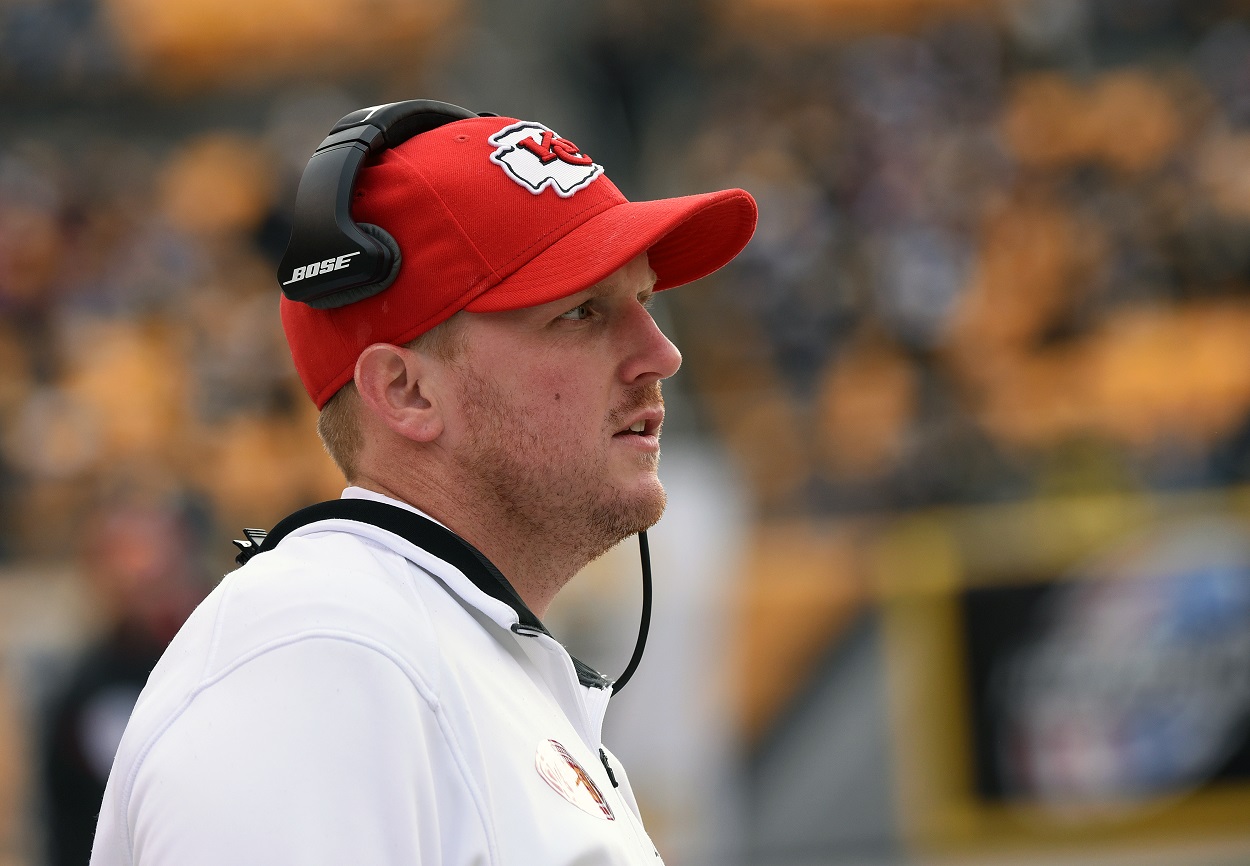 After giving an update on Ariel Young's condition, Porto turned to the legal side of things and says he'll be asking for serious charges to be brought against Britt Reid moving forward.
"We're going to be advocating for the most serious charges and the most serious sentence that Britt Reid could ever receive. We don't have the toxicology back, I don't know what it is going to be. What I do know are the statements that he made to police that night. If you have two or three drinks, and then you get behind the wheel of a car, you are likely over the legal limit."

Attorney Tom Porto on Britt Reid
Following Porto's interview on Good Morning America, Ariel Young's GoFundMe page was updated by its organizer, Tiffany Verhulst, who said that Young "will be in a wheelchair for the foreseeable future" but that the family "will never give up hope." Since the accident, the campaign has raised more than $521,000.