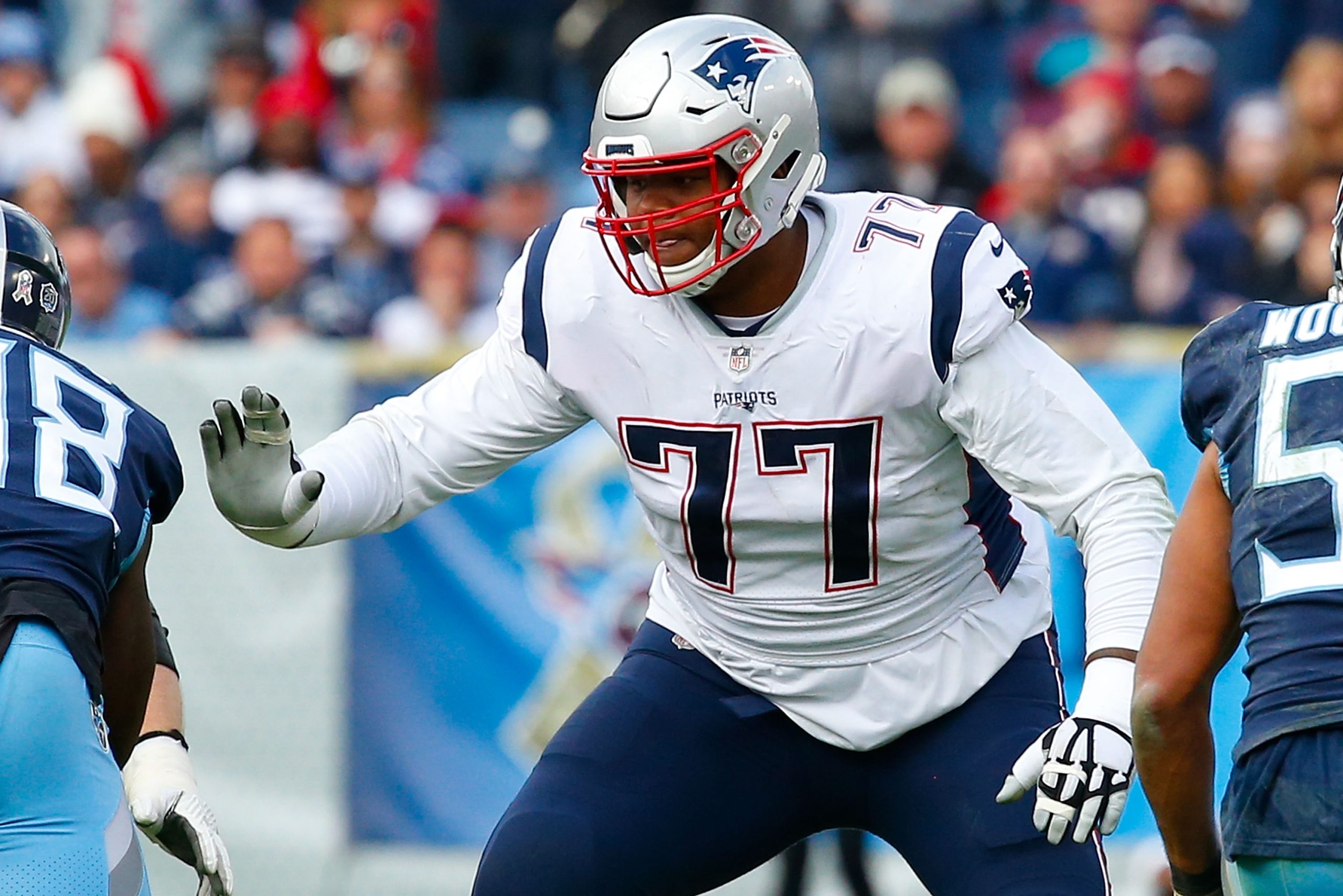 Trent Brown Reveals 'Tragic' Reason He Didn't Attend New England Patriots' Early Workouts
Trent Brown is back for his second stint with the New England Patriots.
Trent Brown had a plan, and it didn't work out as scheduled. The New England Patriots starting tackle hoped to join the team for its offseason workouts earlier this year. Although those workouts are voluntary, he was hoping to get in on the action early. It never happened. Brown reported to minicamp on June 7, and it wasn't until Wednesday when he disclosed the "tragic" reason for his earlier absence.
Trent Brown is back for his second stint with the New England Patriots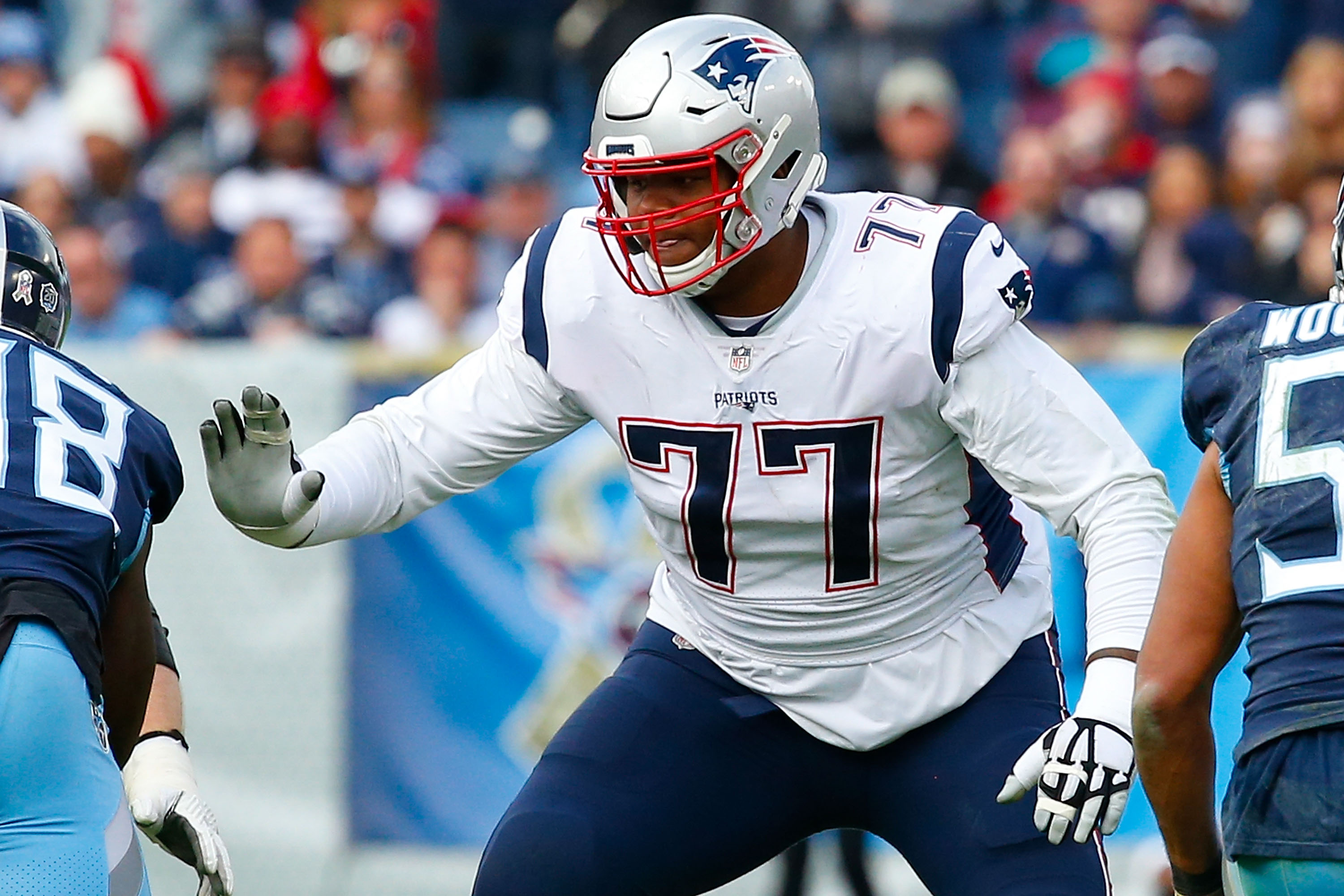 Brown is back with the Patriots after spending two years with the Oakland/Las Vegas Raiders. Drafted by the San Francisco 49ers in the seventh round of the 2015 NFL draft, Brown spent three years as a right tackle for the 49ers. The Patriots traded for the 6-foot-8, 380-pound tackle in 2018, and he played a key role in helping them win Super Bowl 53.
Brown then got a huge payday from the Oakland Raiders in March of 2019. He inked a four-year deal worth $66 million. He made an immediate impact with the Raiders, making his first Pro Bowl. Brown played 11 games before being placed on injured reserve.
The following season was a disaster as he twice was placed on the reserve/COVID-19 list, limiting him to five games. In March, the Patriots brought him back, trading a fifth-round pick for Brown and a seventh-rounder.
Trent Brown explains 'tragic' reason he missed April workouts with the Patriots
Brown wasn't making any kind of statement by staying away from voluntary workouts in April. He had an excuse and shared it with the media Wednesday.
"When I first heard we were going to have OTAs, I told them that I would be here Day 1," Brown said, according to WEEI. "Then, me and my brother had a tragic accident — ATV accident — where he almost lost his arm. That's why I was away for like three or four weeks." 
Although those early workout sessions are voluntary, Brown said he was happy the Patriots understood. He said the gruesome injury to his brother took its toll on the family.
"My kids are at the house with me and my brother," he said. 'It was a traumatic experience, and for me to be right there beside him, be alongside him and to see his arm just dangling by skin and a couple of ligaments, I was going through it. So, I had to get myself together and I came back to finish the spring strong. I am glad the organization, they understood what I was going through and they allowed me to step away and be with my family."
Brown is back and said his brother is doing better
Brown is back with the Patriots and said his brother is doing better despite needing 360 stitches in his arm.
"It's going to be a long road to recovery, a lot of pain, but he got 360 stitches in his arm," he said. "It's going to be a long road, but the biggest part on me was to kind of be there. That's my brother. We were right there beside each other and we went through it together and I just wanted to make sure he was going to be OK. He's doing better."
Brown spent much of his career at right tackle. In his lone season with the Patriots, New England moved him to the left side. He likely will play right tackle for New England with Isaiah Wynn remaining on the left side.