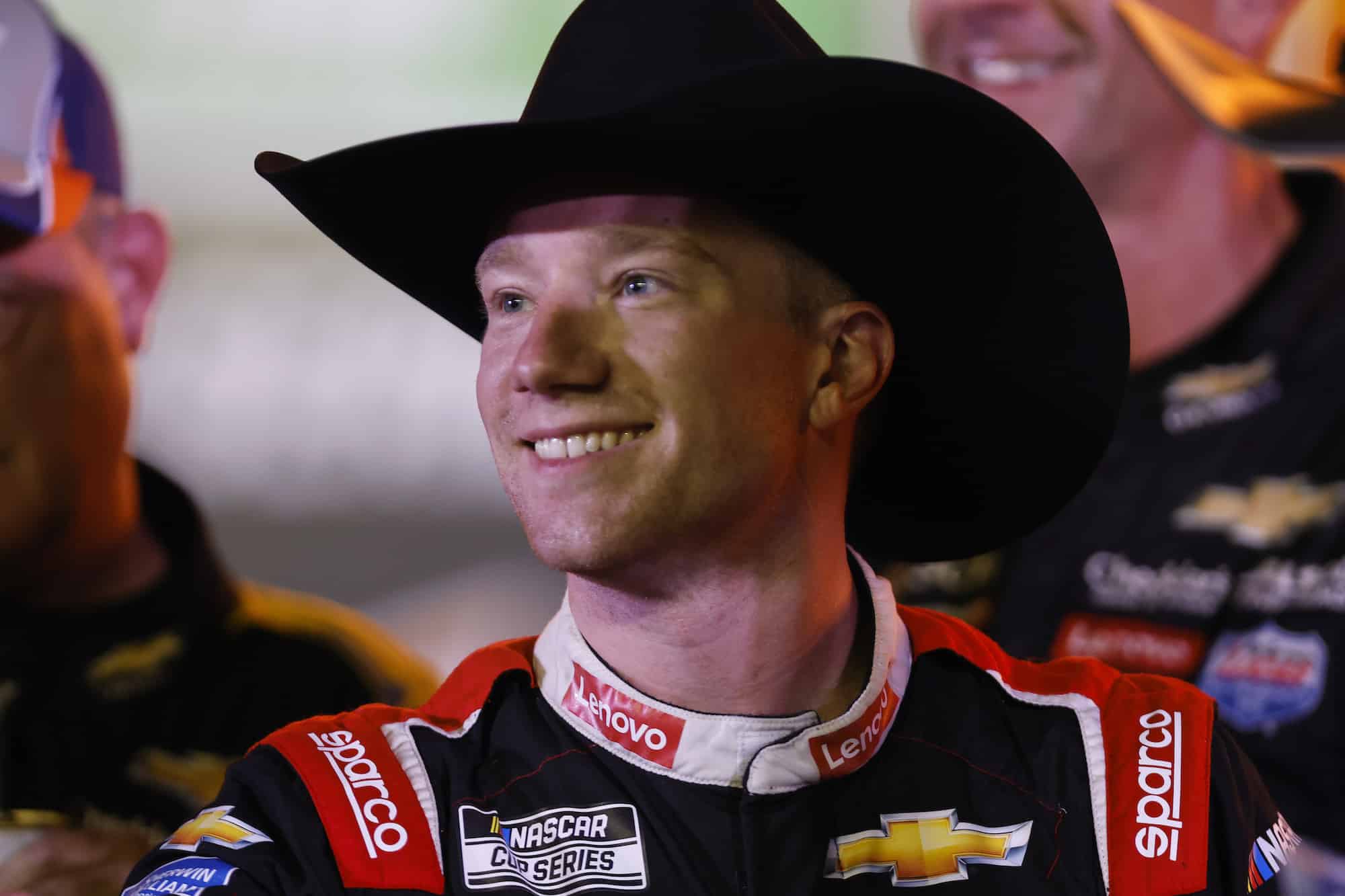 Tyler Reddick Makes Shocking Revelation About Terrifying Moment at Texas When Piece of Foam Lodged in Steering Wheel and Got Stuck in Front of His Face While Traveling 190 MPH
Tyler Reddick made a shocking revelation after winning at Texas how a piece of door foam broke free and lodged in his steering wheel, before blocking his view and sending him up the race track at 190 mph.
Tyler Reddick will remember Texas Motor Speedway and the 2022 season. He won the Xfinity Series race in the Lone Star State back in May. This past weekend, he made a triumphant return, winning his third Cup race of the season and his first on an oval.
In a race marred by tire troubles, the Richard Childress Racing driver visited with the media after the event, where he talked about his win, the tire problems, and shockingly revealed another issue that affected him and resulted in a terrifying moment which, fortunately, didn't turn into a disaster because of his quick thinking. 
Tyler Reddick wins at Texas
Tyler Reddick entered his third full-time Cup Series season at RCR with a lot of expectations. After earning 16 top-10 finishes in 2021, including a pair of runner-ups at Homestead and Daytona 2, many predicted the 26-year-old driver was primed for his first career Cup win.
Early in the season, Reddick appeared destined for Victory Lane several times, leading at Fontana and on the last lap of the dirt race at Bristol. However, each time, he was denied. 
He finally got his breakthrough in early July at Road America. Many pundits suggested once he got his first win, more would follow. They were right. He followed it up less than a month later, winning on another road course at Indianapolis. 
This past weekend, Reddick was fast. So were a lot of other cars. But he and crew chief Randall Burnett went with a conservative call on tires, and it proved to be the winning strategy, as the No. 8 car led 53 of the final 54 laps to secure the win at Texas.
Reddick suffers a terrifying scare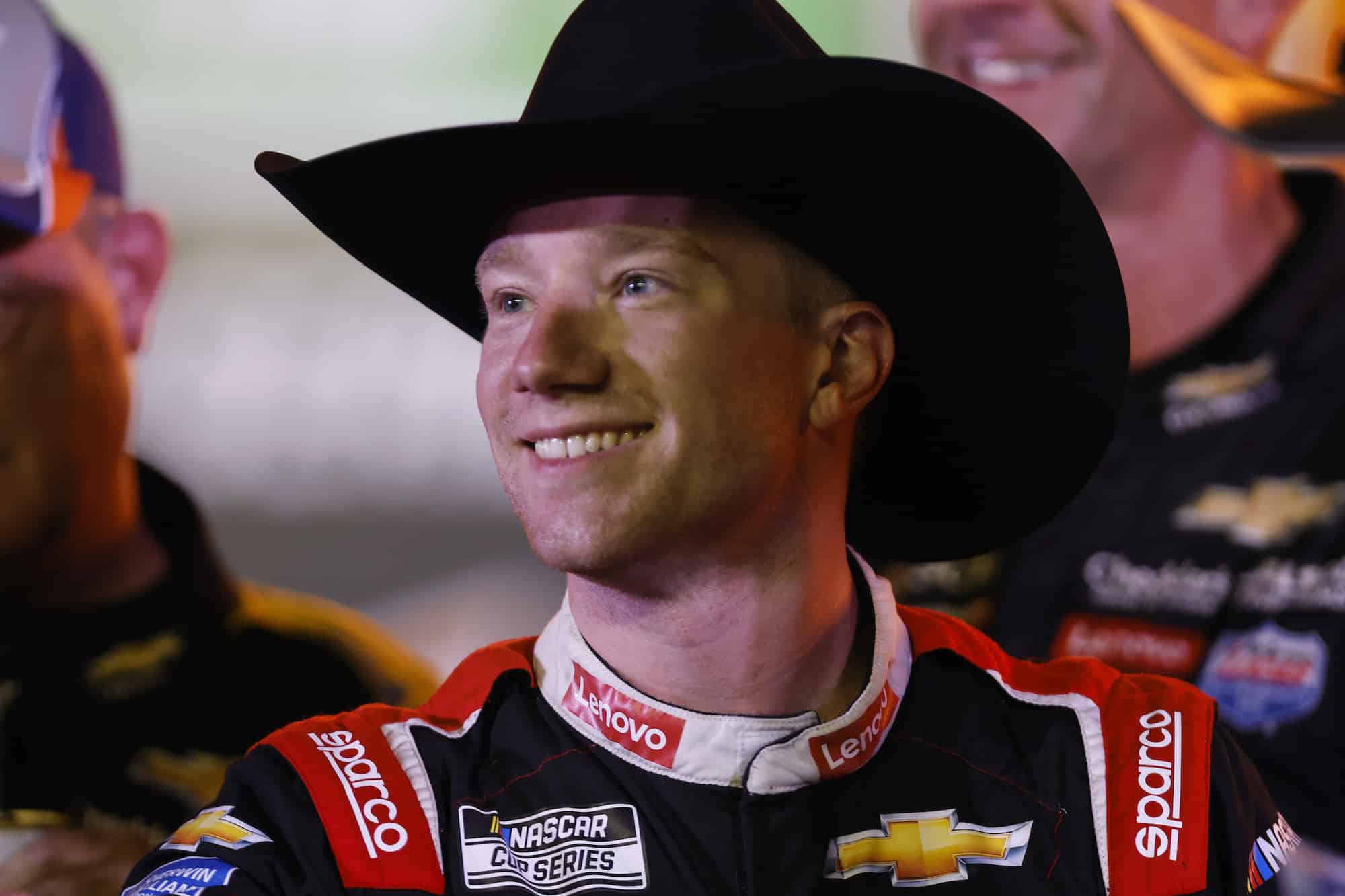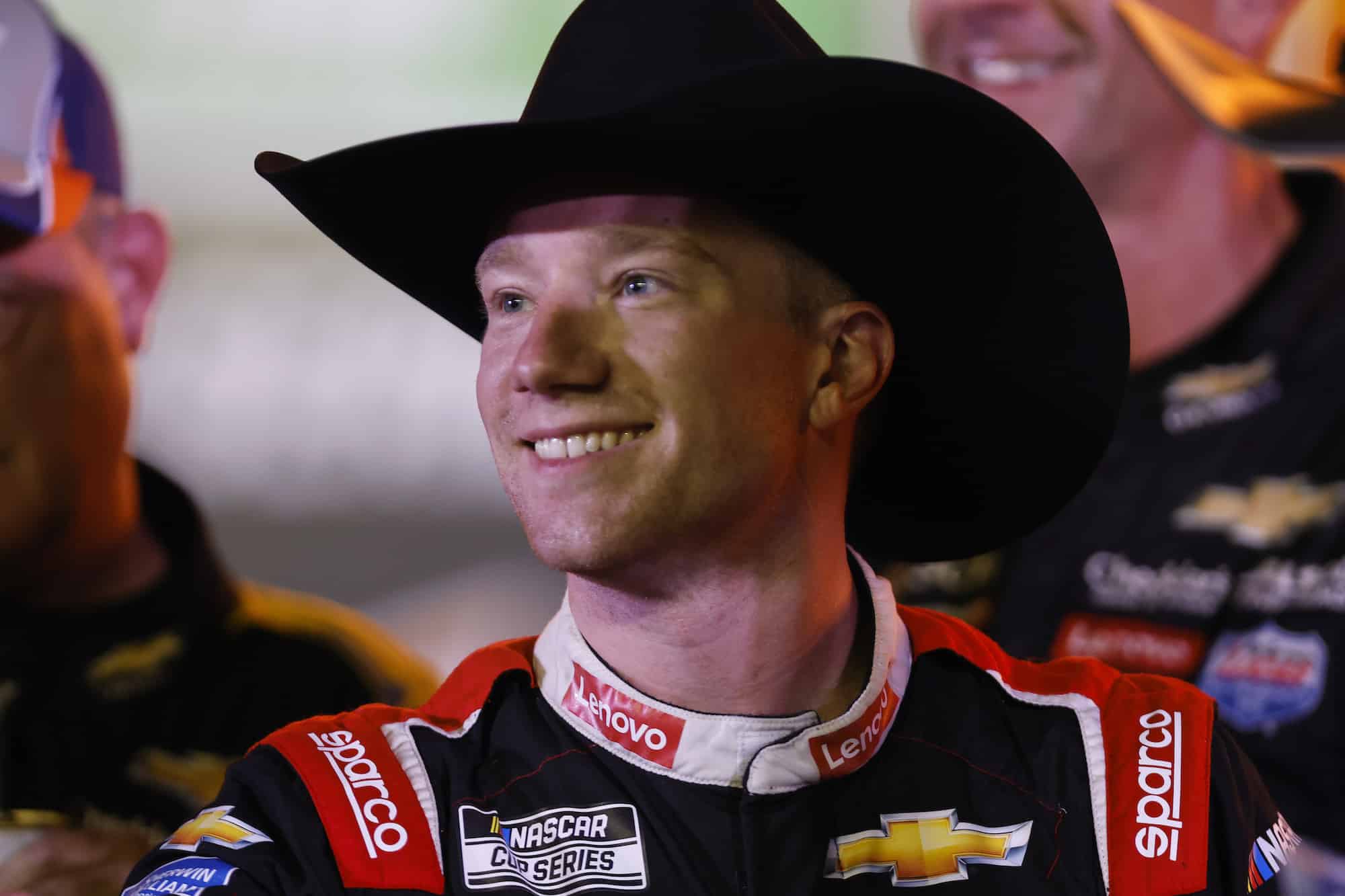 While Reddick was understandably celebratory after his third win on Sunday night, he admitted to reporters after the race that he didn't think it was going to be his day because the team dealt with numerous issues throughout the race, including a loose wheel. 
The RCR driver also revealed another shocking thing that happened to him in the middle of the race while traveling down the straightaway at speeds of 190 miles an hour.  
"It was a warm day," Reddick said. "For whatever reason, the door foam came unglued. The next thing I know, I'm driving into Turn 1, and the door foam fell over, and I'm trying to turn the hands to turn the steering wheel, and the door foam was in my hands and in my wheel so I couldn't really turn the steering wheel and I went flying up the race track. 
"I was kind of fighting a loose handling condition. I could somewhat turn the wheel but as soon as something had kind of fallen over into my hands I couldn't be as smooth as I needed to be. I was worried I was going to spin out trying to steer through it falling over. 
"It fell over. I grabbed it and tried to throw it over to the right side of the car. It got stuck right in front of my face going down the front straightaway, which was not good. But I got it over to the right side eventually and then under that lightning delay we were able to get it back out from the right side of the car and fix it and really got it taped to the left side of the car and it didn't come loose again." 
NASCAR must address all issues
The 2022 playoff race at Texas was historic. It was the hottest-ever race, with a temperature of 96 degrees at the drop of the green flag. With all of the blown tires, it included the most cautions at 16. That resulted in the longest-ever race, lasting 4 hours and 21 minutes, with an hour-long lightning delay thrown in for good measure.
Most drivers and fans will remember the race for all the blown tires, which is understandable considering it happened so often, took out three leaders, and even resulted in Dale Earnhardt Jr. wondering how they would finish the race.   
Blown tires are never good. But more should be made of what Reddick experienced. That should be a serious concern for NASCAR going forward and, just like the tires, and fires in the past, should be addressed as soon as possible to avoid it ending in disaster in the future. 
Like Sportscasting on Facebook. Follow us on Twitter @sportscasting19 and subscribe to our YouTube channel.