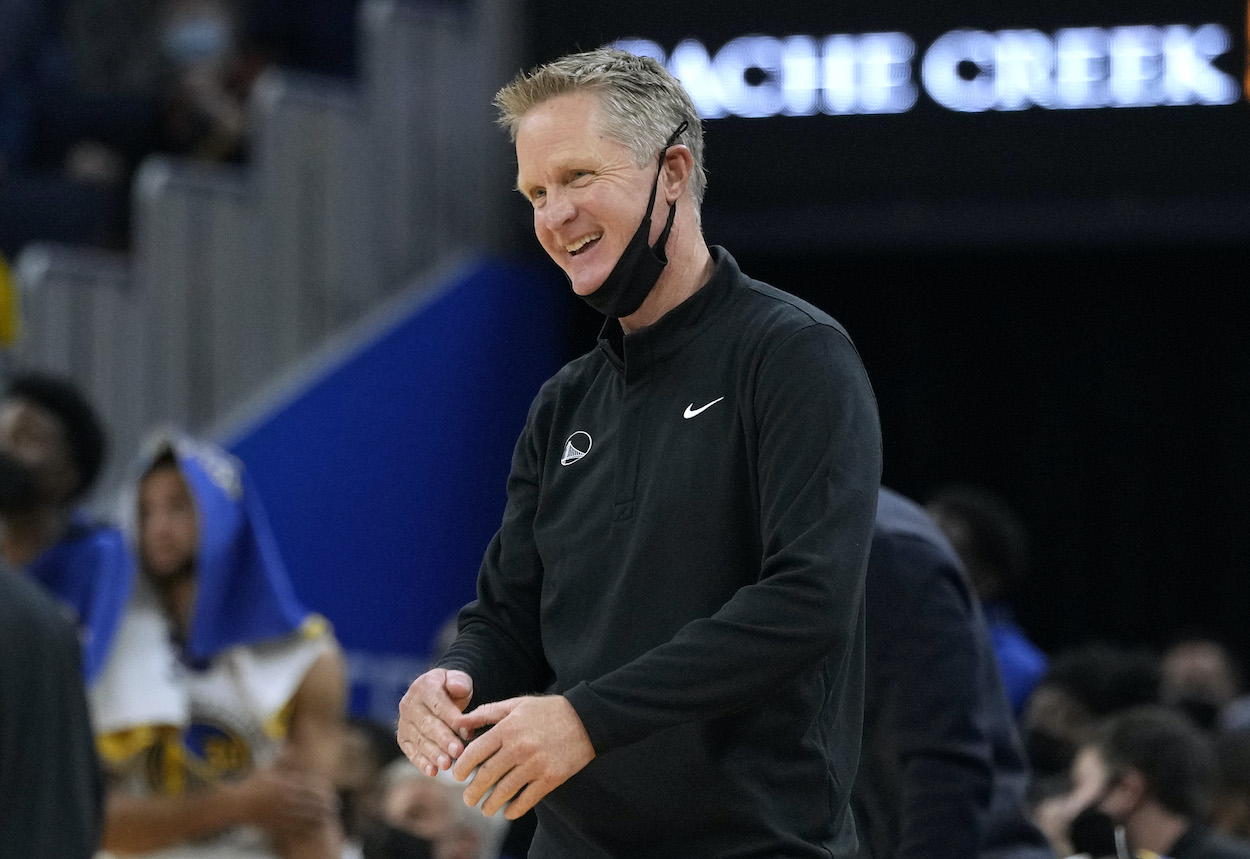 The United States Nearly Set Up a Game of H-O-R-S-E Between Steve Kerr and Bulls Superfan Kim Jong-un to Improve Relations With North Korea
The Obama administration almost used Steve Kerr as a secret weapon to improve relations with North Korea and Kim Jong-un.
Back in 2012, Steve Kerr was still two years away from taking over the Golden State Warriors and igniting one of the most dominant five-year stretches in NBA history. Unbeknownst to him at the time, he was also being scouted for a completely different job.
Kim Jong-un had recently taken over as the Supreme Leader of North Korea. The Obama administration knew he was a massive Chicago Bulls fan, so it devised a plan to send Kerr to Pyongyang to shoot hoops with Kim and kickstart a positive relationship between the United States and North Korea.
Barack Obama never ended up going through with the plan, but if he had asked, Kerr reportedly would have said yes.
One of Barack Obama's advisers wanted to send Steve Kerr to North Korea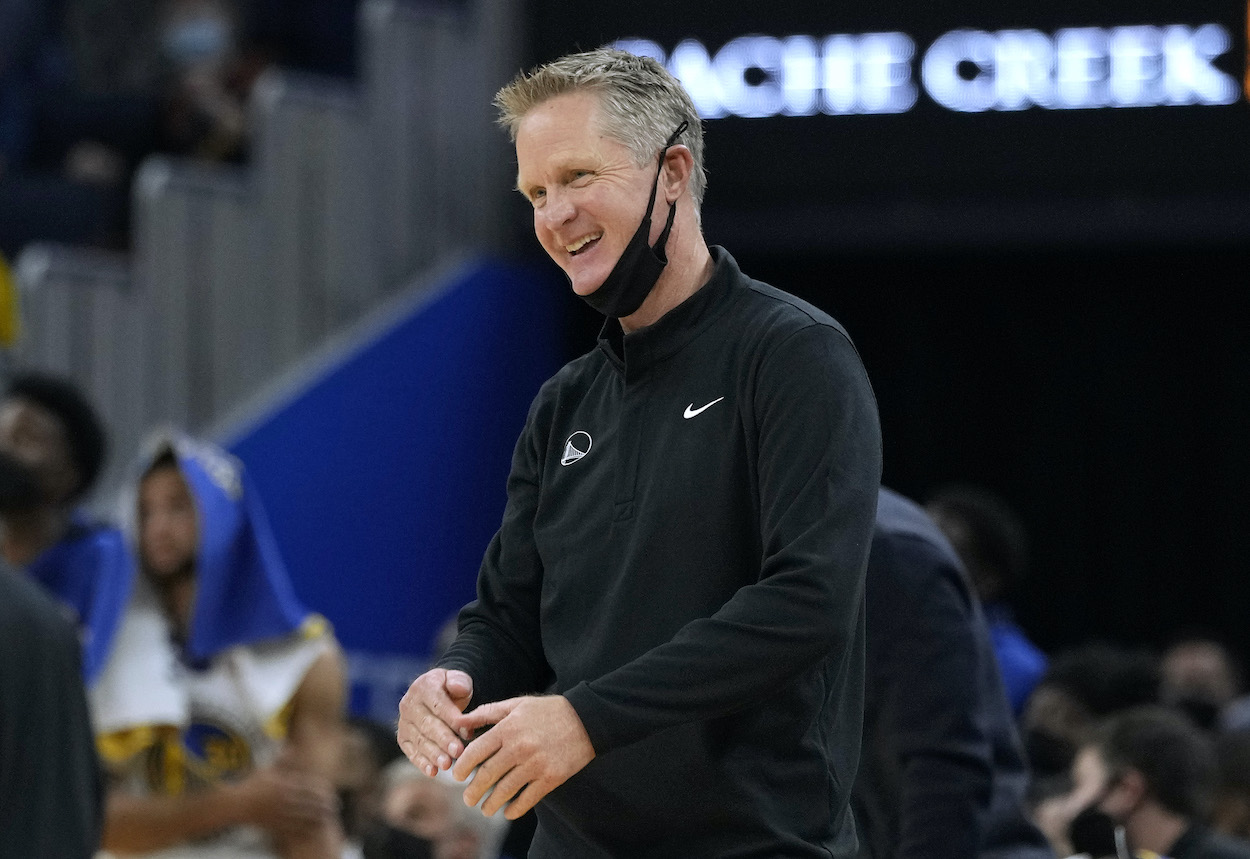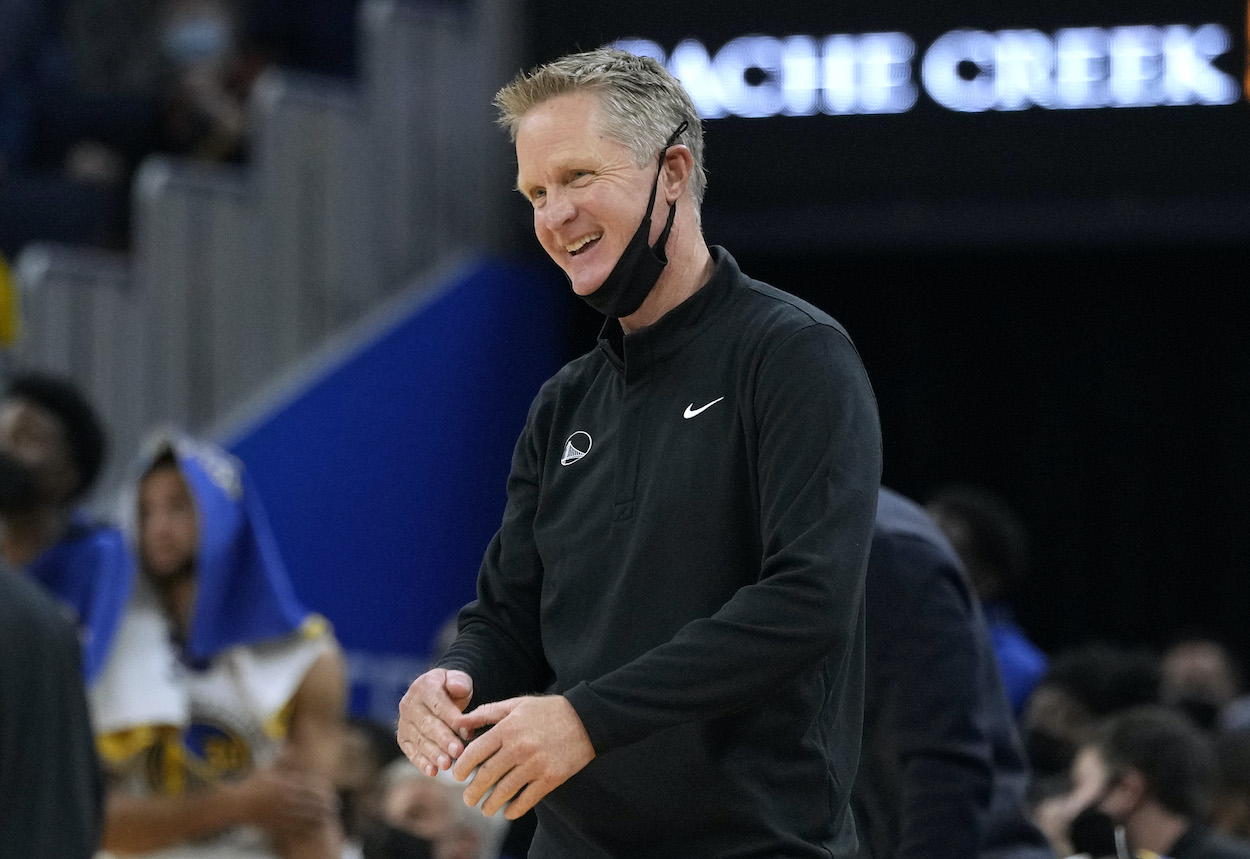 On Monday, Alex Schiffer of The Athletic published a fascinating story about the game of H-O-R-S-E that could've changed the world for the better.
Back in 2012, Marcus Noland, an economist who studied North Korea and an adviser to President Obama, thought of a wacky idea to impress Kim Jong-un. Kim had recently taken over as the Supreme Leader of North Korea, and it was in the United States' interest to get on his good side from the jump.
Noland knew Kim was a Bulls superfan who idolized Michael Jordan and the 1990s squads that won six NBA titles. He also knew that Kerr, who was a member of three of those championship teams, grew up in the Middle East and was more in tune with America's foreign relations than any former Chicago players.
With no other ideas about how to first approach Kim, Noland suggested in a meeting with Obama that they send Kerr to North Korea to shoot hoops with the country's new leader. Noland cited Kerr's "international perspective" as the reason why he would be the perfect man for the job.
Obama mulled over the unusual pitch for a bit, but he eventually decided against it.
Kerr would've agreed to a game of H-O-R-S-E with Kim Jong-un if President Obama asked
For the last seven years, Kerr had no idea his name had come up in foreign relations conversations regarding North Korea. But last week, the Warriors head coach learned about the proposed plan for the first time.
"I've never heard that before," Kerr said, per The Athletic. "I had no knowledge of that story. So that's … I'm surprised."
Kerr said he wouldn't have been thrilled with it, but if Obama asked him personally to complete a similar mission, he would've agreed to make the trip.
"No. No way," Kerr said. "… Unless President Obama himself asked me to do it. If he had asked me to do it, I would have done it."
Kim would've gotten Kerr's A game
Kim might be one of the most intimidating human beings currently occupying this earth, but Kerr wouldn't have been scared of the North Korean leader. Kerr doesn't take it easy on anyone whenever he steps on a basketball court, so Kim would've gotten the sharpshooter's A game that day.
"I'm going all out, because it doesn't matter," Kerr said. "Because the report in the international media would have been that he skunked me. I know (his father, Kim Jong-il) made a birdie on every round of his golf score that one time. So he would have destroyed me in H-O-R-S-E, too."
Like Sportscasting on Facebook. Follow us on Twitter @sportscasting19.