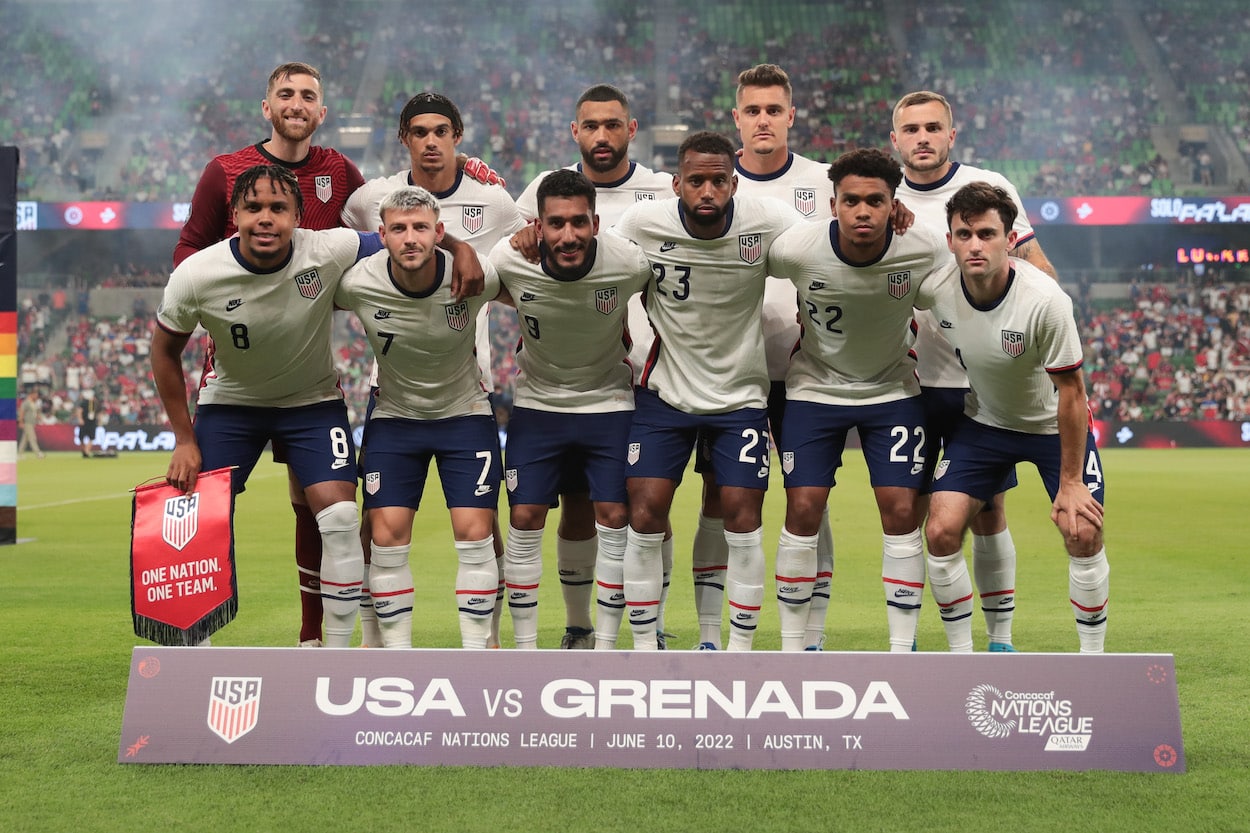 Alexi Lalas Leaves MLS Star out of His USMNT World Cup Starting 11
The World Cup is just over three months away and the debate over who will start for the USMNT, especially up front, is officially under way.
Soccer fans are approaching less than 100 days until the 2022 World Cup. The pushed-back tournament (thanks to Qatar's sweltering summer heat) kicks off on November 20 (a day earlier than planned so Qatar can play the opening match). This means it is time to start discussing the lineups we'll see in Qatar, and former U.S. Men's National Team (USMNT) stalwarts Alexi Lalas and Stu Holden recently did just that. While both went relatively chalk with their predicted lineups, Lalas stirred the pot by leaving out one major MLS star. 
USMNT Goalkeeper 
The battle for the third spot on the USMNT roster could be interesting if Gregg Berhalter chooses to take a look at new Chelsea man Gaga Slonina ahead of the 2022 World Cup, but that is likely a decision for 2026. 
This year, the man between the pipes really comes down to Zack Steffen (Middlesbrough via Manchester City) and Matt Turner (Arsenal). Turner won't be playing every day in London behind Aaron Ramsdale, but that probably won't matter. 
Steffen finally has No. 1 keeper reps in the Championship, but he hasn't played well with them early this season. As Stu Holden told Alexi Lalas, Steffen hasn't been the same since the move to Man City in 2019. 
Lalas Pick: Matt Turner
Holden Pick: Matt Turner
The defensive back four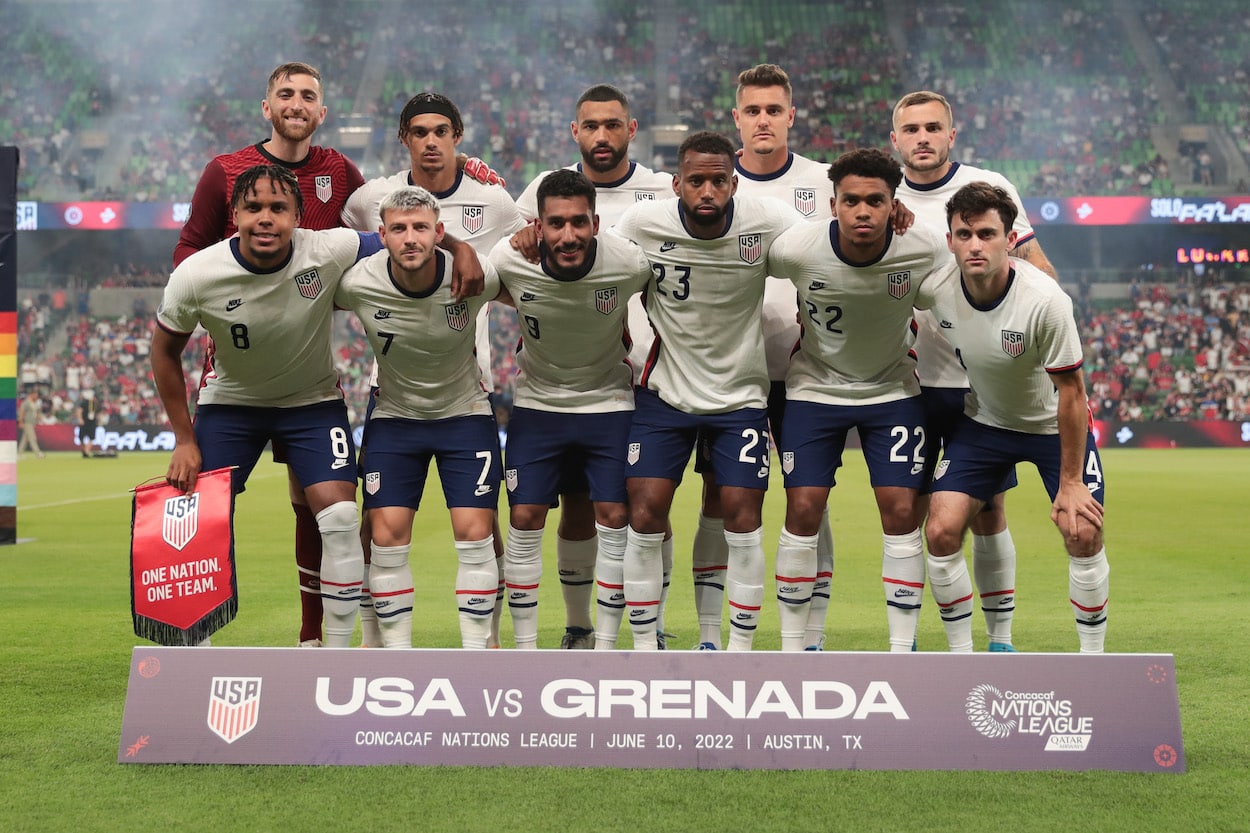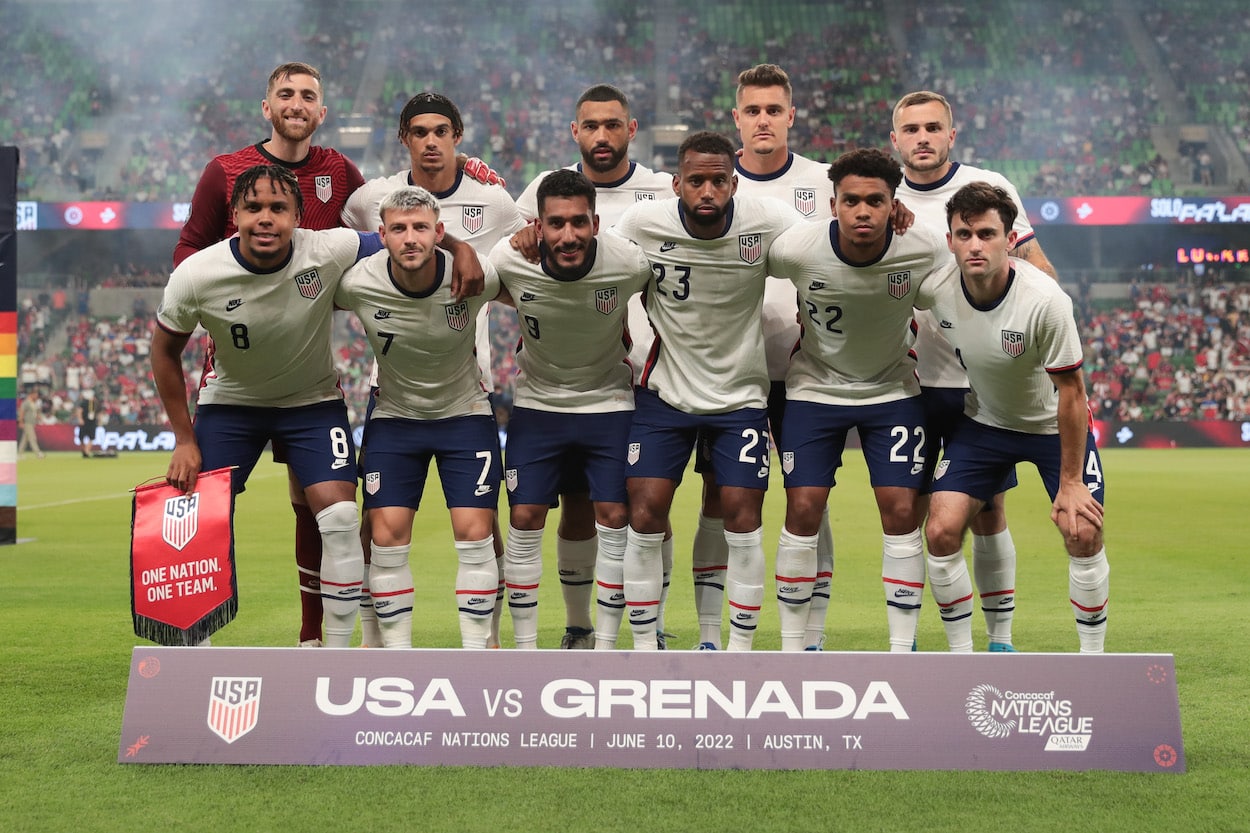 Neither Alexi Lalas nor Stu Holden had much of a problem with the USMNT full-backs. Both agreed that Antonee Robinson (Fulham) is the only choice on the roster at left back and that Sergiño Dest (Barcelona) starts over DeAndre Yedlin (Inter Miami) 
The center-back pairing gets a little more complicated. Both pundits have Walker Zimmerman (Nashville SC) in the back as the leader of the defense. Then it comes down to Aaron Long (NY Red Bulls) or Chris Richards (Crystal Palace). 
Holden noted that Zimmerman and Long both play a similar style in the MLS and aren't all that different as players. Richards' speed and athleticism (as well as his ability to play on the left) makes him a better partner for Zimmerman, in his opinion. 
Lalas Pick: Antonee Robinson, Walker Zimmer, Aaron Long, Sergiño Dest 
Holden Pick: Antonee Robinson, Walker Zimmer, Chris Richards, Sergiño Dest
In the midfield
The USMNT World Cup midfield three is pretty much a no-brainer for Gregg Berhalter at this point as well. Weston McKinnie (Juventus), Yunus Musah (Valencia), and Tyler Adams (Leeds United) have been the trio in the middle of late and will be in Qatar. 
This midfield is technically sound, highly skilled, brings a good mix of offense and defense, and is young and athletic at 23, 19, and 23, respectively. 
"MMA" will (barring injury) absolutely be the starting USMNT midfield in Qatar, with Luca de la Torre (Celta de Vigo) rotating and subbing in when needed. 
Lalas Pick: Weston McKinnie, Yunus Musah, Tyler Adams 
Holden Pick: Weston McKinnie, Yunus Musah, Tyler Adams
The USMNT attack
The back eight for the 2022 USMNT doesn't provide all that much intrigue. However, the front three is still wildly up in the air just three-plus months from the World Cup. 
When the USMNT missed out on the 2018 World Cup, Alexi Lalas went viral with an epic rant where he called out the entire team, including then-19-year-old Christian Pulisic (Chelsea), who he dubbed "Wonder Boy." Now, Pulisic is the only U.S. forward who Lalas says is a must-start. 
After that, it gets dicey. 
The problem is, the next three best forwards are all wingers before you get to a striker. Tim Weah (Lille), Brenden Aaronsen (Leeds United), and Gio Reyna (Borussia Dortmund) all need to be on the field in the World Cup. However, only two of them can, and that number drops to one if Berhalter insists on playing a true striker like Jesus Ferreira (FC Dallas) or Jordan Pefok (Union Berlin).  
At this point, Lalas says he "needs to find a way to get Brenden Aaronson in my stating 11." Additionally, Lalas would play Weah as a False 9 instead of playing a traditional No. 9. The former USMNT defender concedes that this might be "disrespectful" to the MLS All-Star, Ferreira, but that's who he thinks the best 11 are. 
That said, Lalas also said that if he had to play MLS star Ferriera – because Berhalter will almost certainly — he'd still go with Aaronson over Weah. 
Lalas Pick: Christian Pulisic, Timothy Weah, Brenden Aaronson 
Holden Pick: Christian Pulisic, Jesus Ferreira, Brenden Aaronson 
Like Sportscasting on Facebook. Follow us on Twitter @sportscasting19 and subscribe to our YouTube channel.