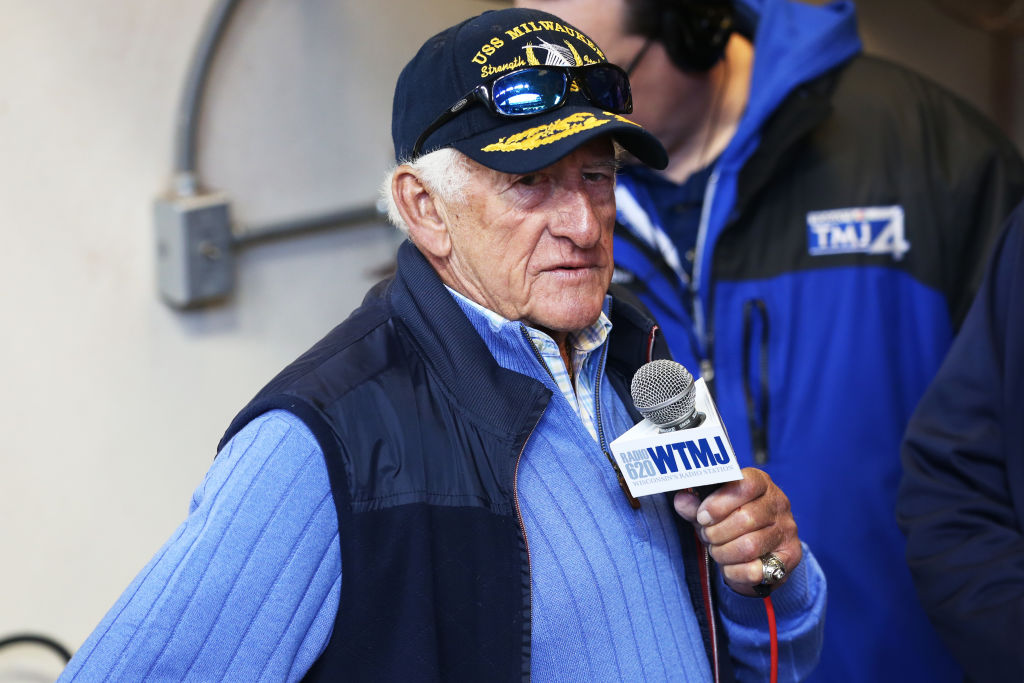 Was Bob Uecker a Good Baseball Player?
Bob Uecker was a better catcher than a hitter in the major leagues in the 1960s before becoming a popular baseball announcer and TV personality.
Baseball fans know Bob Uecker through his lifelong association with the sport as a player and announcer, though casual observers may only remember him from a hilarious movie three decades ago that still shows up frequently on cable TV.
Whether broadcasting games, playing the lovable Harry Doyle in "Major League," or appearing on late-night television and commercials, Uecker makes up for a lack of ability on the field with a lively sense of humor.
Bob Uecker wasn't much of a hitter in the majors
Bob Uecker dropped out of high school in his native Milwaukee and later enlisted in the Army before signing with the hometown Braves in 1954 and working his way up through the farm system by hitting for power and showing above-average defensive skills as a catcher.
Uecker made his major-league debut in 1962 with the Milwaukee Braves, appearing in 33 games but spent most of the following season in the minor leagues. With the Braves relying on future New York Yankees manager and MLB executive Joe Torre to catch, Uecker was traded to the St. Louis Cardinals in 1964 as a backup to Tim McCarver, who would also go on to a successful broadcasting career.
Uecker hit just .198 in 40 games that season but earned a World Series ring when the Cardinals beat the New York Yankees in seven games. He hit .228 in 53 games the following season, then was traded to the Philadelphia Phillies in 1966. Uecker hit.202 in a little more than a season there and wrapped up his career by batting a meager .146 for the Atlanta Braves.
The Braves wanted Uecker specifically for when knuckleball specialist Phil Niekro pitched. It resulted in the catcher being charged with 25 passed balls in just 59 games.
Uecker was released during spring training in 1968. He finished with career totals of 14 home runs, 74 RBIs, and a .200 batting average in 297 games.
Yes, Bob Uecker is in the Hall of Fame in Cooperstown
Bob Uecker entered the Hall of Fame in Cooperstown in 2003. And contrary to his own jokes he didn't have to pay to get in. Rather, he was inducted as the winner of the Ford C. Frick Award for Broadcasters.
His broadcasting career began in 1969 doing Atlanta Braves games on television, but his biggest break in the entertainment business came the following year when he started making guest appearances on "The Tonight Show" with Johnny Carson, giving Uecker national exposure several times a year.
He returned to Milwaukee as a radio play-by-play announcer in 1971 and the Brewers recognized his half-century in professional baseball by placing a No. 50 in their Ring of Honor. Uecker later landed network game of the week assignments at ABC and then NBC, where he was teamed with Bob Costas and Joe Morgan in the 1990s.
In a testament to his broad appeal, Uecker was also added to the WWE Wrestling Federation's Hall of Fame for his work in Wrestlemania in the 1980s.
Uecker's character in 'Major League' was hilarious
His popularity as a baseball announcer and talk-show guest opened other doors for Bob Uecker, including commercials for Miller Beer, one of which turned "I must be in the front row" into a catchphrase for sports fans.
He landed his first long-form acting job from 1985-90 on the ABC television series "Mr. Belvedere," though it was barely a stretch since Uecker played a sportswriter.
His most memorable acting role came in 1989 movie "Major League" as announcer Harry Doyle, chronicling the rise of the Cleveland Indians from a roster full of misfits to division champs. He once again contributed a memorable phrase to American pop culture with an exaggerated call of "Juuuust a bit outside" in response to a wild pitch.