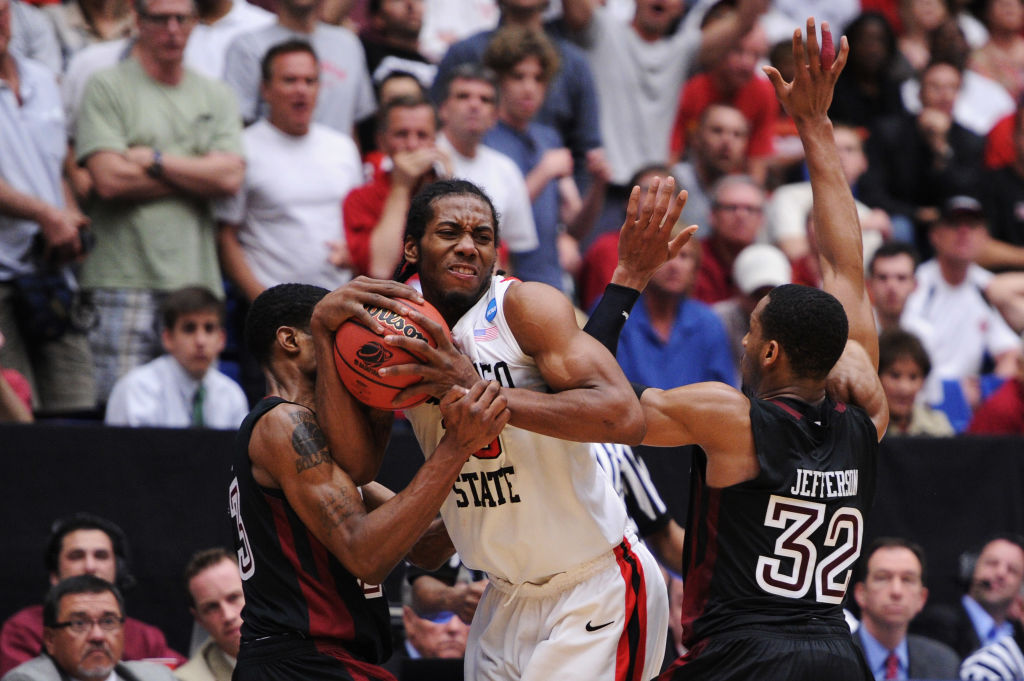 Was Kawhi Leonard any Good in College?
Kawhi Leonard is a two-time NBA Finals MVP and one of the best players in the game, but was he any good during his college career?
After winning his second NBA championship (and his second NBA Finals MVP award), Kawhi Leonard has etched his name in NBA history with his dominant and impressive performance during the 2019 postseason.

A lightly-regarded prospect coming out of San Diego State, Leonard was a fringe lottery pick that had a chance to make an impact for a quality team on both ends of the floor. The San Antonio Spurs took him with the No. 15 pick in the 2011 NBA draft, and Leonard grew into one of the best players in the game today.

What was his time like at San Diego State? Was he as dominant as we have seen most players of his caliber against mid-tier competition? Let's dive into his college career and determine if he was on par with other players in his draft class.

Journey to San Diego State
A recent article on The Athletic explored Kawhi Leonard's time with the Aztecs. He was a lightly-recruited player coming out of high school. Pac-12 teams showed interest, but he wasn't offered a scholarship from any of them. Many believe it was his lack of interaction with the coaching staffs that caused that, as Leonard didn't want to have phone conversations, he just wanted to work out in the team's gyms.
His official visit to San Diego State was simply him working out for the coaching staff, and they knew right away he could be a special player in the Mountain West.

Freshman year
Kawhi Leonard quickly made a name for himself in the Aztec lineup. His impressively large hands were very helpful on both ends of the floor. While learning how to play defense with his teammates, he couldn't understand why the other players were letting their man go by them. In college basketball, most players don't have the athletic ability to play lockdown man defense, but Leonard became a force on that end of the floor.

"Board man gets paid" was one of his most memorable trash-talking quotes, and he was clearly one of the best rebounders in the conference as a freshman. He started in 33 of the 34 games the Aztecs played and averaged 12.7 points and 9.9 rebounds per game. In short order, Kawhi Leonard was the star of the team, and he helped lead the Aztecs to a 25-9 record.

Second verse better than the first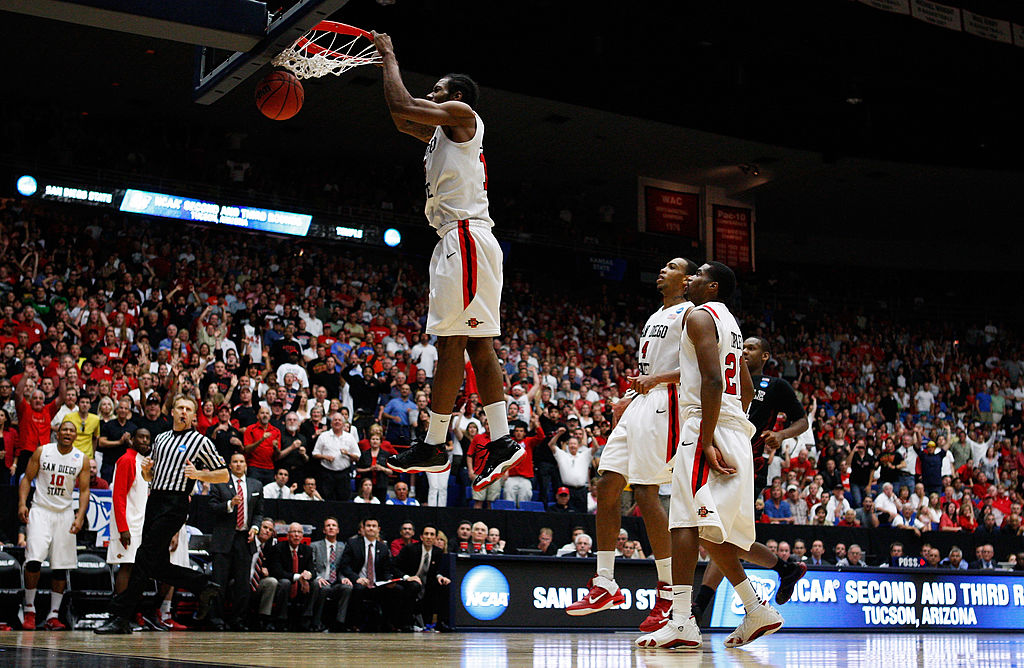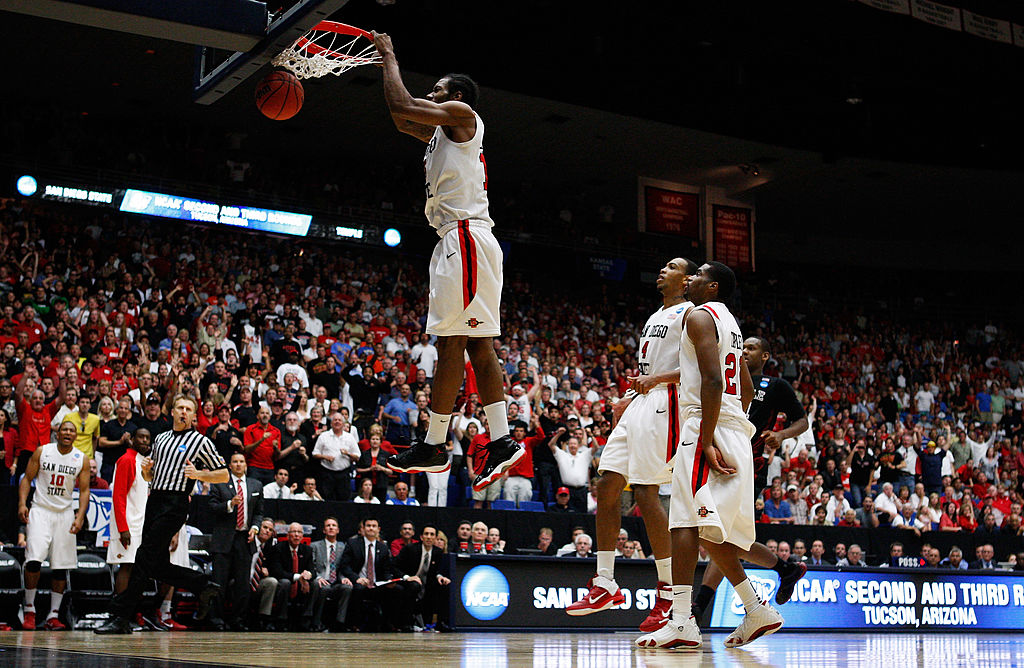 The Aztecs were even better in 2010-11, and Leonard again showed his dominance on the floor. While leading the team to a 34-3 record and the No. 2 seed in the West region of the NCAA tournament, Leonard averaged 15 points and 10 rebounds in his second season and was named a consensus second-team All-American. 
San Diego State took care of business in the first two games of the tournament. They handled Northern Colorado easily in a 68-50 win with Kawhi leading the way with 21 points and 10 rebounds.

A double-overtime thriller against Temple helped the Aztecs reach the Sweet 16 after another good performance by Leonard. The Aztecs ran into a UConn team led by Kemba Walker, who was putting together a memorable run towards the NCAA championship.

Leonard declared for the draft following the team's loss to the Huskies, and he suited up for the San Antonio Spurs just a few months later.

How would you rate Kawhi Leonard in college?
Do you think Kawhi Leonard was one of the best players in college basketball during his time at San Diego State? His second team All-America honors prove that college basketball insiders appreciated his output. The Aztecs haven't reached that level of success since Leonard entered the NBA, which shows he was a difference-maker, even if he didn't achieve the same March Madness notoriety as Walker or Christian Laettner.