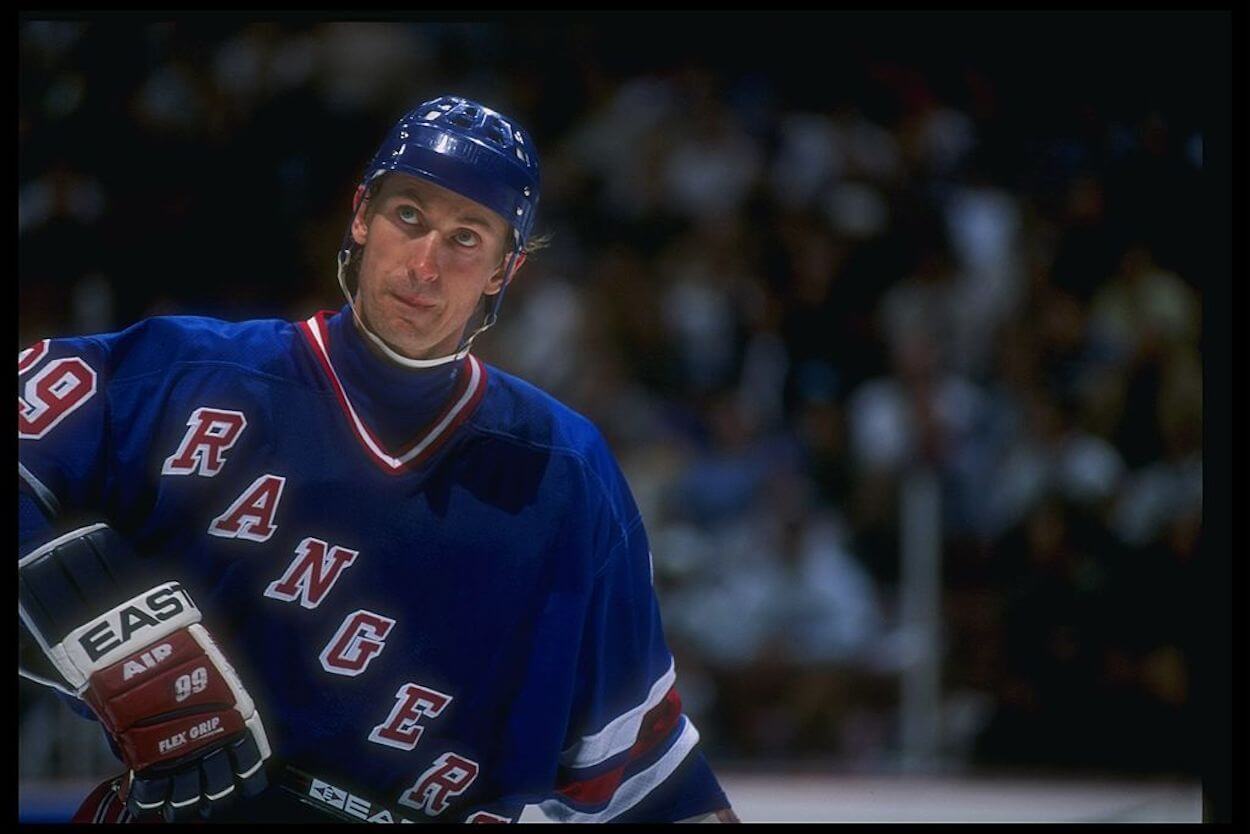 Wayne Gretzky's Greatness Inspired Cringe-Worthy Changes to 2 National Anthems
Think you know the lyrics to "The Star-Spangled Banner" and "O Canada"? Wayne Gretzky begs to differ.
While every sport has its icons, few can compare to Wayne Gretzky. Even though it's been more than two decades since he retired, the Great One still towers over the NHL. Whether you're talking about scoring records — good luck touching Gretzky's — jersey numbers — try to wear 99 and see what happens — or anything else, the living legend casts an inescapable shadow across the ice.
Want another indication of just how legendary Gretzky was? On the eve of his retirement, he inspired changes to not one but two national anthems. Yes, the songs whose words are supposed to be significant were altered for the Great One.
Let's travel back in time and check it out.
Wayne Gretzky was treated to modified versions of 'The Star-Spangled Banner' and 'O Canada' before retiring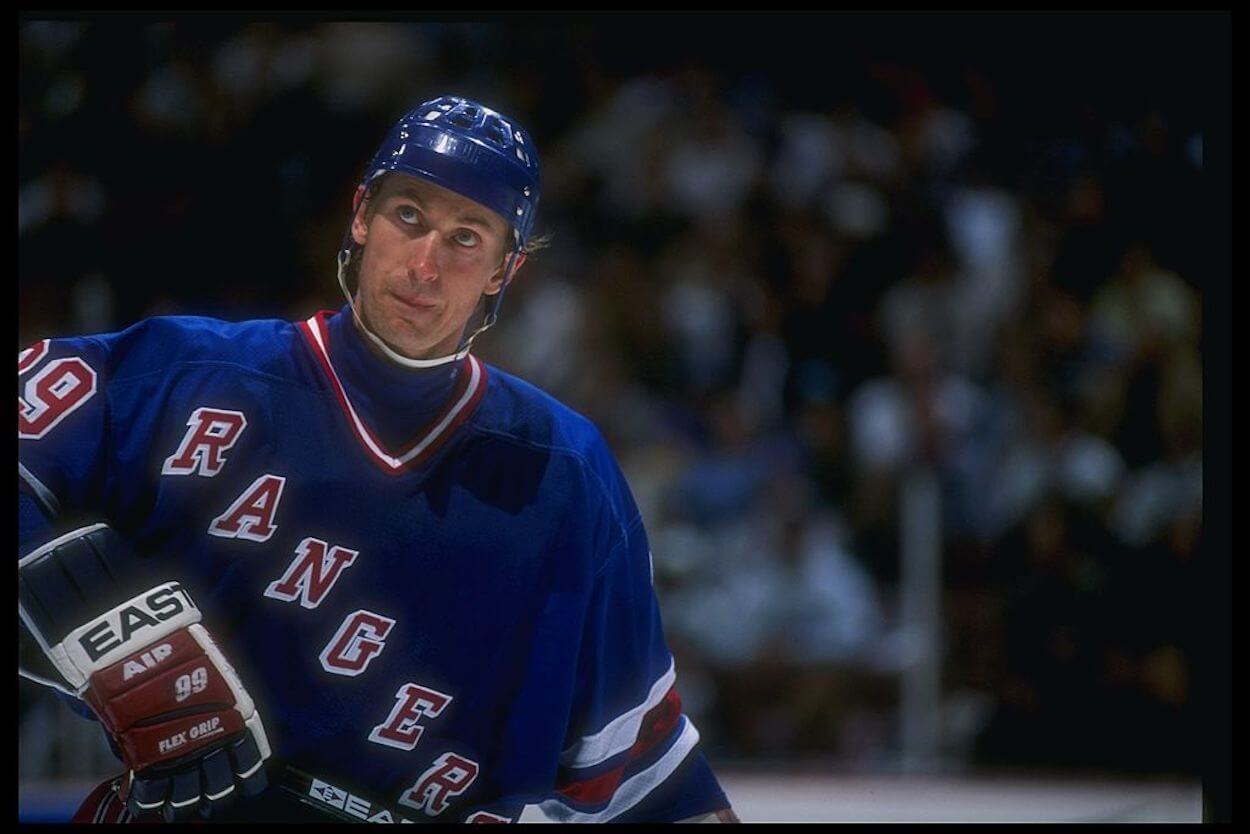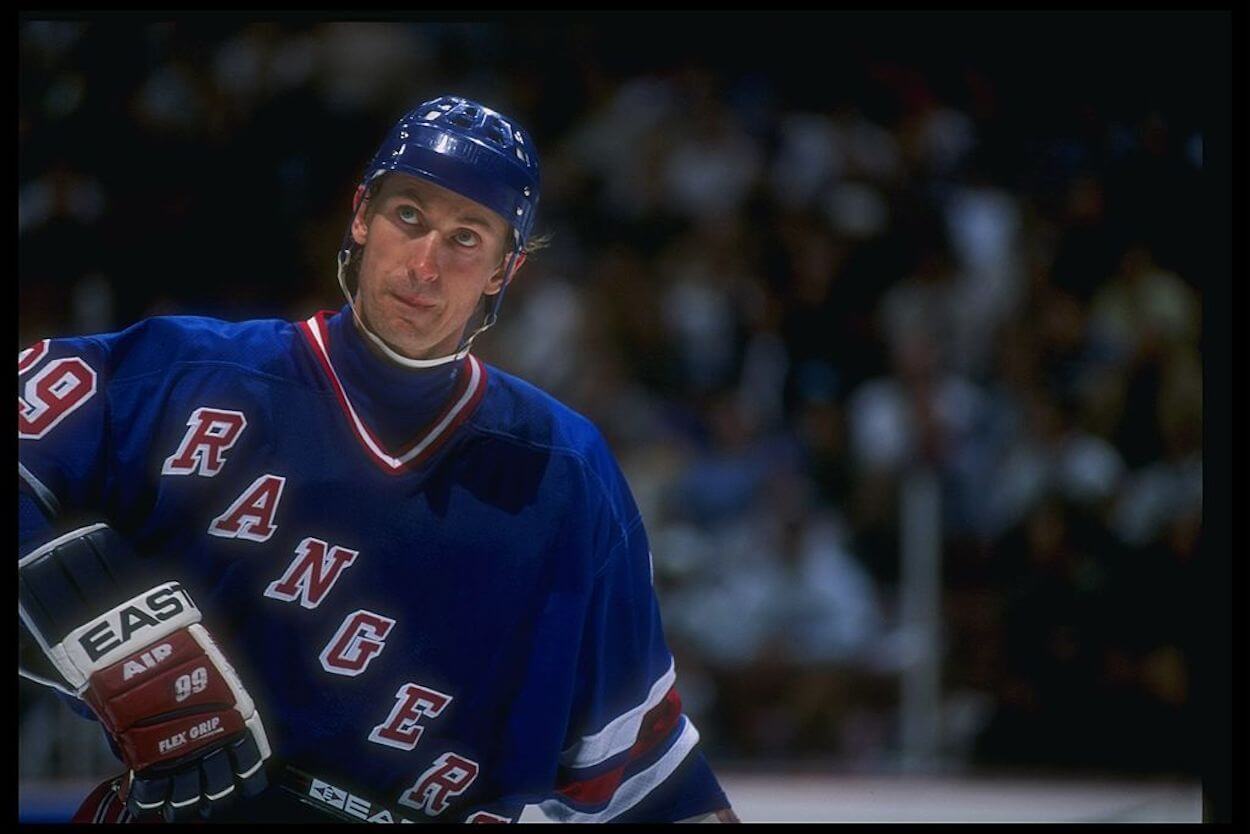 Although the same can't be said in other parts of the world, it's fairly standard for North American sporting events to begin with a signing of the appropriate national anthem. On April 18, 1999, however, things were a bit different.
On that day, the New York Rangers were concluding their regular season with a game against the Pittsburgh Penguins. That on-ice matchup proved to be insignificant didn't really matter. The real story was that Wayne Gretzky was playing his final NHL contest.
As you might expect, that reality proved to be a major storyline. Gretzky, after all, transcended sports; he had already become synonymous with greatness. And that greatness, in turn, inspired some changes to the regularly scheduled programming.
When Bryan Adams sang "O Canada," one of those alterations appeared. As seen in a Youtube video preserving the festivities, he swapped the lyrics "O Canada, we stand on guard for thee" to "We're gonna miss you, Wayne Gretzky." The camera panned to the Great One, who looked amused, if slightly uncomfortable.
Then John Amirante, Madison Square Garden's beloved anthemist, took the ice to sing the American national anthem. While Gretzky seemed to suspect something was up — the camera kept catching him alternating between smirks and expressions of awkwardness — things followed the script for the majority of the song. There was, however, still a twist.
As he neared the end of the anthem, Amirante replaced "the land of the free" with "the land of Wayne Gretzky." Unsurprisingly, the crowd loved it. Meanwhile, the man himself looked directly into the camera with a look that spoke 1,000 words.
While those lyrical modifications weren't the most organic, they speak to Gretzky's impact on the game. National anthems are largely considered untouchable. No. 99, however, was more than worthy of the "honor."