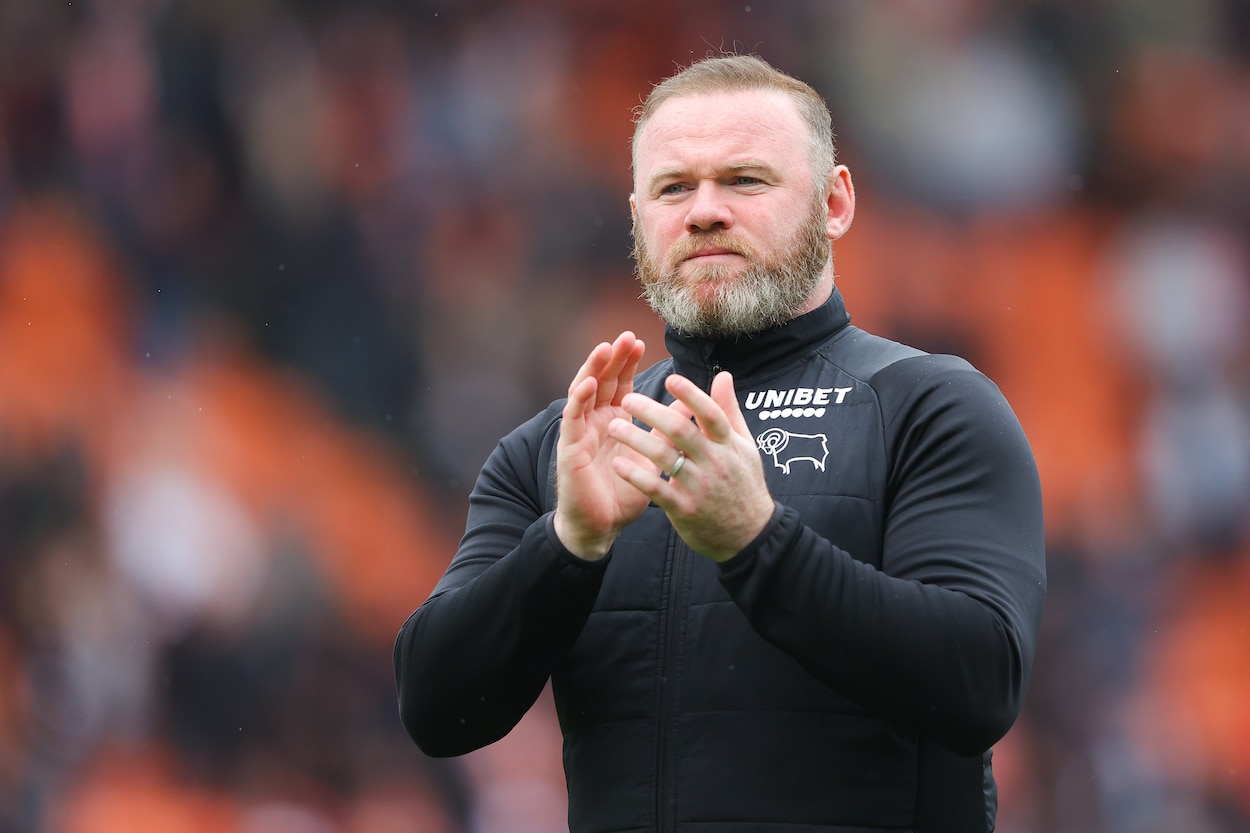 Wayne Rooney Shockingly Makes MLS Return to D.C. United
Two-plus after he left the MLS club, former Manchester United superstar Wayne Rooney is returning to become D.C. United's new head coach.
Manchester United legend Wayne Rooney spent just over a year in MLS from 2018 to 2019. The global soccer superstar then returned to England to start his managerial career after his stint with D.C. United.
Rooney's tenure as a manager hasn't been as successful as his career on the pitch. However, in a shocking announcement on Sunday, July 10, 2022, D.C. United named the 36-year-old its new head coach.
Wayne Rooney new D.C. United manager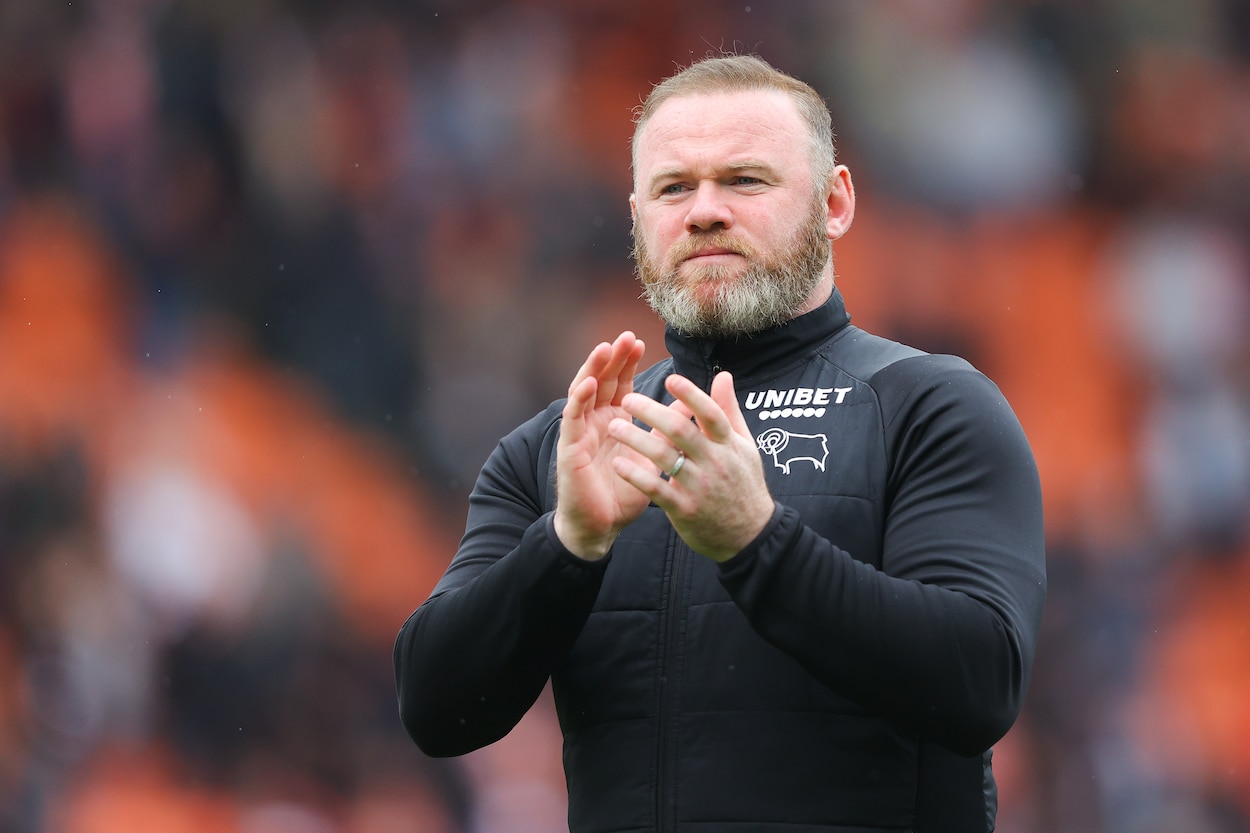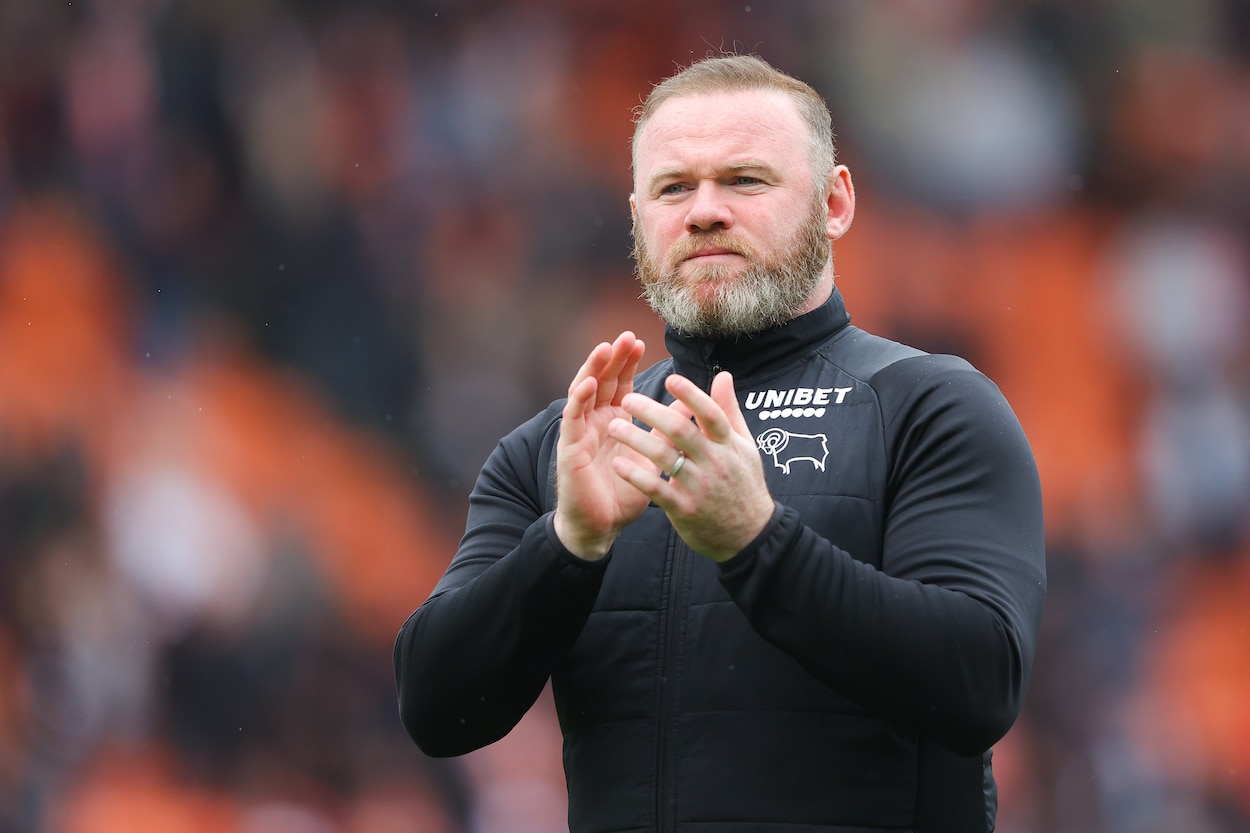 D.C. United and Wayne Rooney both struggled mightily in the last year-plus.
After leaving the U.S. capital in 2019, Rooney became a player/coach for Derby County in England's second division. After a poor start to the 2020-21 season, the club fired manager Phillip Cocu, and Rooney became the team's manager.
He led Derby County out of the relegation zone that season but wasn't as lucky in 2021-22. The club ended up being relegated to England's third division, but that wasn't the former Manchester United star's fault.
The English Football League docked Derby County 12 points in the standings for entering financial administration and nine more for "breaching EFL accounting rules," per ESPN.
Back in the States, Rooney's old team isn't doing well this season either.
D.C. United currently has the fewest points in the entire league (17), along with the Chicago Fire. Despite the arrival of Greek forward Taxi Fountas, who is T-6 in goals with nine, the club has struggled and fired head coach Hernán Losada in April.
Now, in a surprising move, Rooney is returning to his former MLS club to become its ninth full-time head coach.
Rooney's MLS career 
Wayne Rooney will go down as one of the greatest players in Manchester United's long, illustrious history. His 253 goals for the club are 70 ahead of Denis Law in second place.
After making his Premier League debut at just 16 years old for his hometown Everton, England's most famous club bought his rights for $40.7 million in 2004. Rooney went on to play 13 seasons for the Red Devils, winning five EPL titles, an FA Cup, three League Cups, and a Champions League trophy in 2008.
After a brief return to Everton, Rooney signed a three-year deal with D.C. United in MLS. He only played for the team for 15 months before returning to England, but his time in the U.S. was productive.
Rooney made 52 appearances for the franchise, scoring 25 goals and adding 14 assists. He even made one of the most memorable plays in MLS history.
On August 18, 2018, D.C. United was tied 2-2 with Orlando City in the 96th minute. Rooney tracked a clearance from the Orlando 18-yard box all the way past midfield, made a tackle, then put an incredible 40(ish)-yard pass right on a teammate's head to set up the game-winning goal.
If Rooney can find some of that MLS magic in his return to D.C., the club might be OK after all. The only problem is that coach Wayne Rooney won't have legendary player Wayne Rooney on the pitch.
All stats courtesy of Transfermrkt