What Does LIV Stand for in LIV Golf?
The LIV Golf Invitational Series may not be everyone's cup of tea, but it's not going away anytime soon. The Saudi-backed golf league, which is being spearheaded by 20-time PGA Tour winner Greg Norman, kicked off its second season at Mayakoba in February, and there are 13 more events remaining on this year's schedule.
You probably know that LIV Golf is eating into the PGA Tour's monopoly one nine-figure check at a time, but do you know what LIV stands for in the name? It actually has two meanings, but you probably can't guess either of them.
What does LIV stand for in LIV Golf?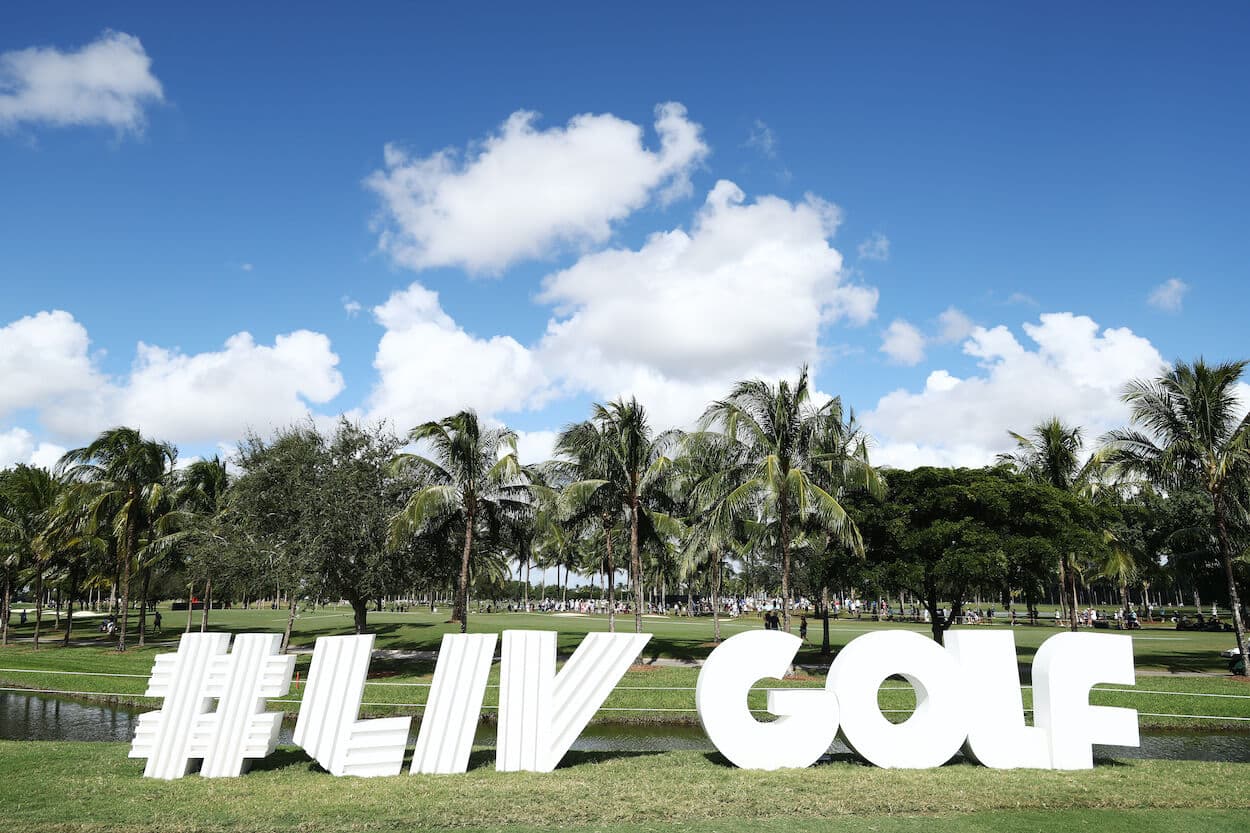 The LIV Golf Invitational Series began last year as a revenge tour headed by Greg Norman. Funded by Saudi Arabia's Public Investment Fund, the rival golf league was able to poach Phil Mickelson, Dustin Johnson, Cameron Smith, and dozens more away from the PGA Tour by waving hundreds of millions of dollars in their faces.
LIV has become a controversial topic in the sports world because of where the money is coming from, but it was successful in its attempt to steal some of the top talent from the PGA Tour. Ahead of LIV Golf's second season, it was able to ink a deal with the CW to air all 14 events on the 2023 schedule.
But where does the name come from?
For starters, the name is pronounced "live," as in "I live in America." Only, the meaning has nothing to do with the word "live," and it's not an acronym, either.
LIV is the roman numeral for the number 54, which has more than one meaning in the LIV Golf world. The Saudi-backed tour plays 54 holes every tournament, whereas the PGA Tour plays 72. The number 54 also stands for the score a player would shoot if he or she birdied all 18 holes in a round.
If a player is somehow able to shoot 54 at any LIV Golf event, the tour will reward him with a $54 million bonus. Don't get your hopes up, though.
We've seen only 12 players in the history of the PGA Tour shoot a sub-60 round. The lowest score ever recorded was a 58 by Jim Furyk at the 2016 Travelers Championship.