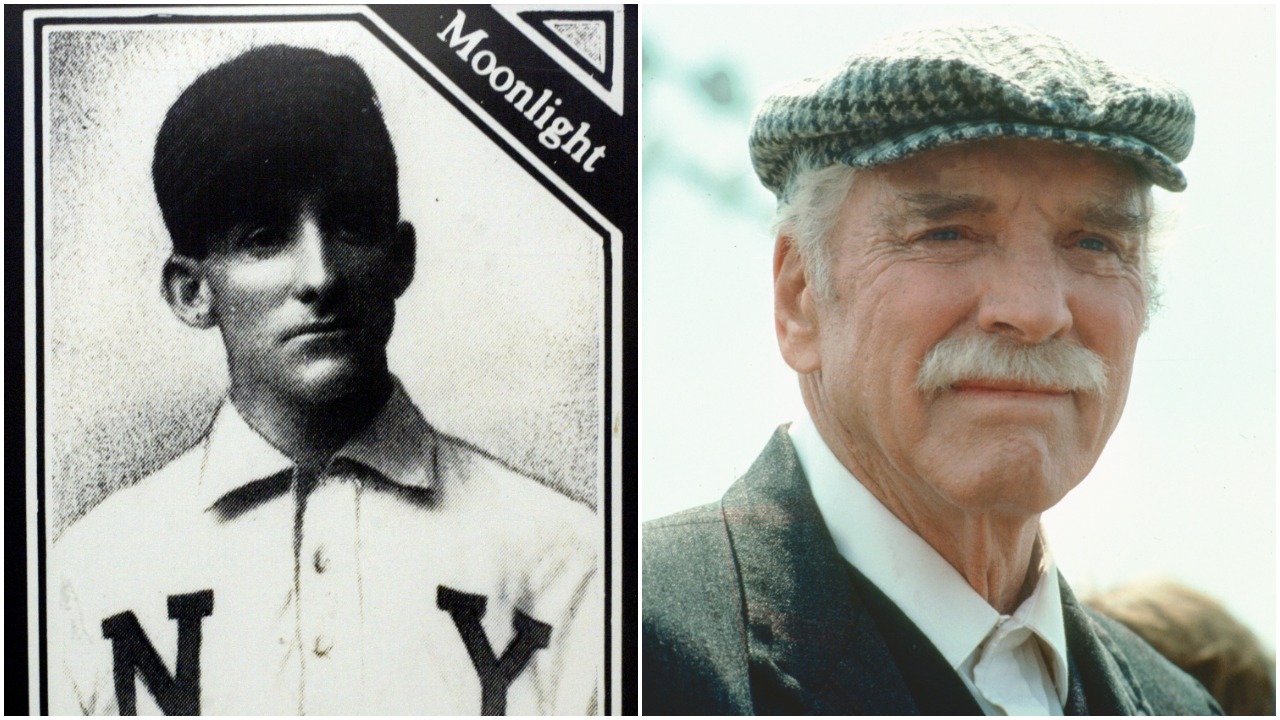 What 'Field of Dreams' Got Wrong About 'Moonlight' Graham
A look at what "Field of Dreams" got wrong about Archibald "Moonlight" Graham.
Whether you love it or hate it (believe it or not, there are people on both sides), Field of Dreams is easily one of the most famous baseball movies of all time. Personally, despite the many, many problems I've discovered within the film in countless rewatches over the last three-plus decades, I put myself in the "love it" category. And, overall, I'd have to say my favorite character is Archibald "Moonlight" Graham. I'm sorry…Dr. Archibald "Moonlight" Graham.
Perhaps it's because I'm a sucker for Burt Lancaster, who is brilliant as the elder version of "Moonlight," but the scenes featuring Graham, both young and old, are some of the best Field of Dreams has to offer in my eyes. Even those featuring young Archie, played by Frank Whaley, are captivating.
Now, while everyone knows that the main baseball player in the film, former Chicago White Sox star "Shoeless" Joe Jackson, was a real person, some may not know that "Moonlight" Graham was as well. And Field of Dreams does get a lot of his story right. But there's also plenty the filmmakers got wrong. And as I'm one of those jerks that enjoys pointing those things out, I thought I'd share them with you here today.
I think this is where I'm supposed to tell you that there are spoilers ahead, but if you haven't seen Field of Dreams by now, that's on you.
'Field of Dreams' said 'Moonlight' Graham played his one game in the majors in 1922 when, in fact, it was in 1905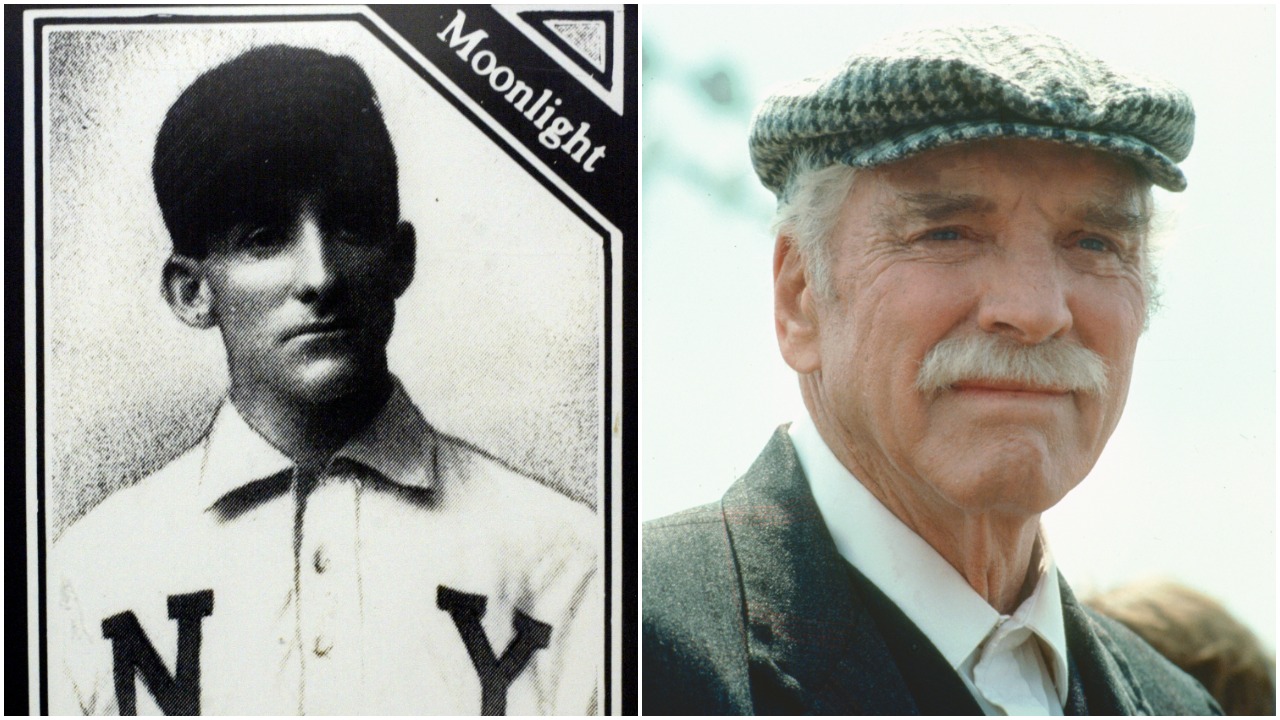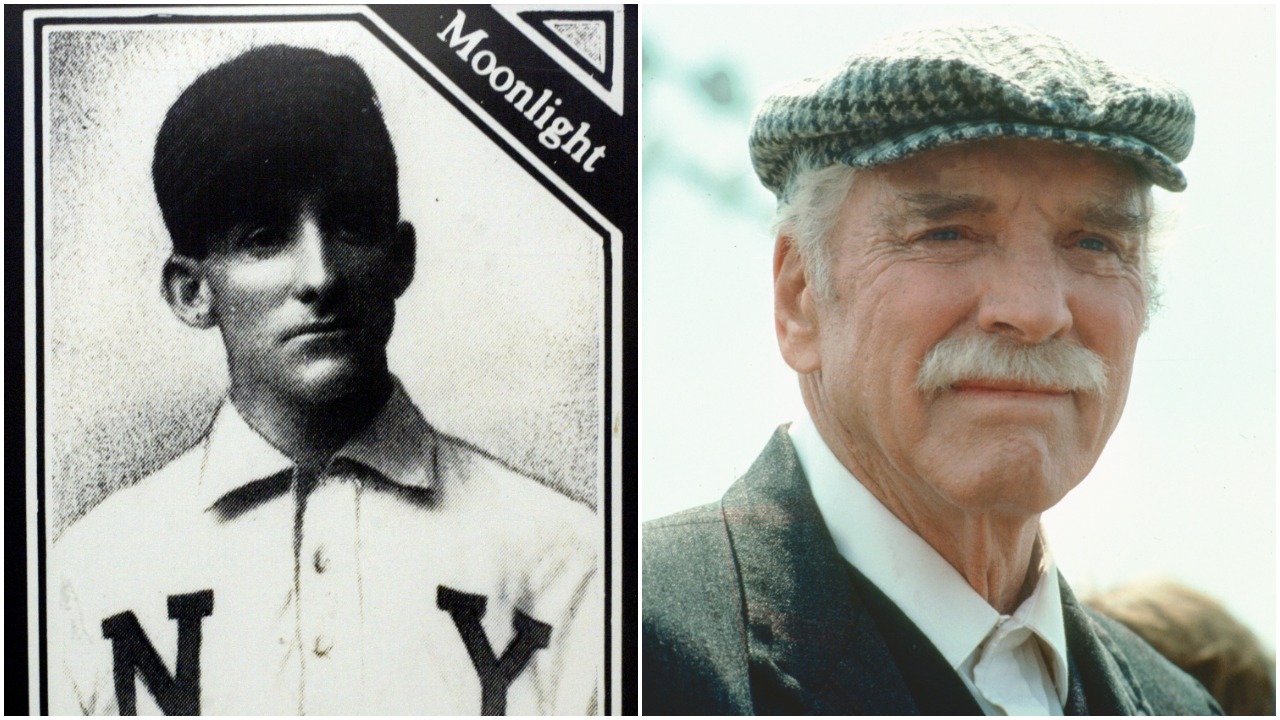 "Moonlight" Graham is first introduced in Field of Dreams when Kevin Costner and James Earl Jones are sitting in Fenway Park when Costner's Ray Kinsella character notices his stat line on the scoreboard, which says his lone appearance in the majors took place in 1922. But that wasn't the case.
In fact, Graham made his lone appearance for the New York Giants (now the San Francisco Giants) in 1905. He'd played in the minors since 1901 and started the '05 season with the Binghamton Bingoes of the Class B New York State League. The Giants purchased his contract, and he reported to the team on May 23.
Graham finally made his first appearance for the Giants on June 29 in a road game against the Brooklyn Superbas (now the Los Angeles Dodgers), replacing George Browne in right field at the conclusion of the eighth inning. In the top of the ninth, "Moonlight," hitting in the leadoff spot, was on deck when pitcher Claude Elliott flew out, which resulted in the final out.
Graham took the field for the bottom half of the inning, but Brooklyn never hit a ball in his direction. The Giants won the game, 11-1, and that was it for Graham's big-league career.
The novel on which Field of Dreams was based, W.P. Kinsella's "Shoeless Joe," accurately stated Graham made his lone big-league appearance in 1905.
'Moonlight' did return to the minors in real life
In Field of Dreams, Lancaster's incarnation of Graham says that his one appearance in the majors was in the last game of the season, which it was not, and that he couldn't stand the thought of returning to the minor leagues, which he did.
Following his appearance for the Giants in 1905, "Moonlight" returned to the New York State League and played with the Scranton Miners. Between Binghamton and Scranton, Graham hit .288 in 64 games in '05. In 1906, still with the Miners, he hit .336 in 124 games and fell just four points short of the batting title. "Moonlight" hit .285 for Scranton in 1907 and .263 in 1908 before calling it quits.
And you know how Field of Dreams gets a lot of heat for Ray Liotta batting right-handed when "Shoeless" Joe Jackson hit left-handed? Well, they screwed up with "Moonlight" Graham as well, as he was also a left-handed hitter. If you recall, in the film, Whaley's incarnation of Graham hits right-handed when he hits his sacrifice fly.
And on that note, a sacrifice fly is not an official at-bat. Yes, he says in the film that his one wish was simply to bat in the major leagues. And one would assume that wasn't the only time he got to the plate in that make-believe game. But if you're only going to show one plate appearance, at least give the guy an official at-bat. But he did get the RBI, I guess.
Graham died in 1965, not 1972
In the film, it was incorrectly stated that Graham died in 1972 when, in fact, he died in 1965. And he wasn't born in Chisholm, Minnesota, but in Fayetteville, North Carolina. "Moonlight" did serve the Chisholm community for five decades following his baseball career. His actual obituary was read in Field of Dreams by Anne Seymour (her final role), who portrayed its real-life author, Veda Ponkivar.
So maybe I nitpick a little too much for a movie involving time travel and magic rocks and such, but now you know the truth about "Moonlight" Graham, and I encourage you to go ahead and act like a know-it-all when discussing the film with your family and friends as I do.
Stats courtesy of Baseball Reference
Like Sportscasting on Facebook. Follow us on Twitter @sportscasting19 and subscribe to our YouTube channel.