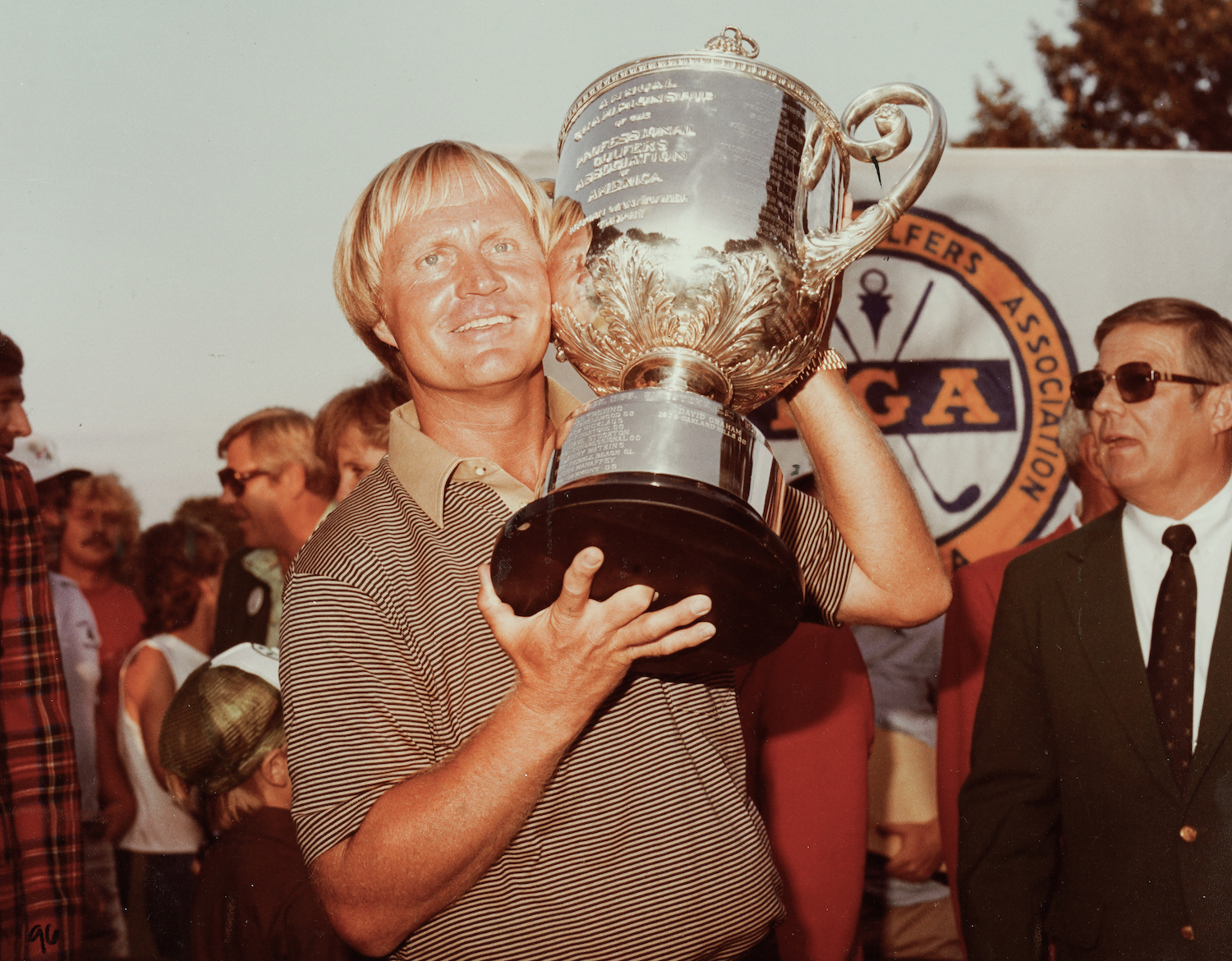 What Golfer Has the Most PGA Championship Wins?
A Tiger Woods' win this weekend and he would be tied for the most PGA Championship wins. Brooks Koepka and Rory McIlroy could make it into the top five with victories. What golfer has the most PGA Championship wins?
Brooks Koepka has won the PGA Championship the last two seasons. If Koepka, Rory McIlroy, or Tiger Woods can capture the title this weekend at Harding Park in San Francisco, that golfer would further establish himself as one of the greatest champions in PGA Championship history. 
A win by Koepka or McIlroy would propel them into the top five for most PGA Championship wins, while a victory by Woods would see him move into a tie for the top spot with two of the game's all-time greats. Here's a list of the top five golfers with the most PGA Championship wins in a career. 
3 (Tie). Gene Sarazen (1922, 1923, and 1933) — 3
Gene Sarazen was one of the best golfers in the world during the 1920s and 1930s. During the peak of his career, Sarazen won seven major championships and is just one of five players (Ben Hogan, Gary Player, Jack Nicklaus, and Tiger Woods) to win the Career Grand Slam.  
He won three PGA Championships early in the tournament's history during the 1920s when it was a match-play event and could have probably won more had it not been for another great golfer who tops this list with five of his own. Sarazen also had one runner-up finish in 1930.
3 (Tie). Sam Snead (1942, 1949, and 1951) — 3
For four decades, Slammin' Sammy Snead was one of the most dominant players in the world. Known for his near-perfect swing, Snead won on the PGA Tour a record 82 times. He currently shares that record with Tiger Woods.
Like Sarazen, Snead won all three of his PGA Championship titles when it was a match play event. In all three victories, Snead easily defeated his competition, the closest win coming when he defeated his opponent Jim Turnesa 2 & 1 in 1942.  
2. Tiger Woods (1999, 2000, 2006, and 2007) — 4
Tiger Woods earned his first PGA Championship in 1999. His one-stroke victory over Sergio Garcia was his second major title, but more significantly, that win propelled him on a streak unlike any other in golf history when he won seven majors in three years, which included a second PGA Championship title.
Woods earned his third and fourth Wanamaker Trophies in 2006 and 2007, with defeats of Shaun Micheel and Woody Austin. While Woods is in second place for most PGA Championship wins, he could have easily been in first as he's finished runner-up on three occasions in 2002, 2009, and 2018, behind Brooks Koepka.    
1 (Tie). Walter Hagen (1921, 1924, 1925, 1926, and 1927) — 5
Before Jack Nicklaus came along, Walter Hagen held the record for most PGA Championship wins for 53 years. In third place for most major championships with 11 behind Jack Nicklaus and Tiger Woods, Hagen had the single-most dominant run of PGA Championship wins in a career.
When the PGA Championship was a match-play event, Hagen reeled off an impressive five wins in seven years. As part of that remarkable run, he won four consecutive PGA Championships from 1924-1927. He also finished runner-up in 1923 behind Gene Sarazen.
1 (Tie). Jack Nicklaus (1963, 1971, 1973, 1975, and 1980) — 5
Jack Nicklaus is in the GOAT conversation with Tiger Woods, but he's undoubtedly the GOAT when it comes to most PGA Championship wins with five. Nicklaus earned his first title in 1963 with a win over Dave Ragan. 
What makes Nicklaus's number of victories even more impressive is his longevity and the time in between victories. After that initial win in 1963, Nicklaus earned three more PGA titles before winning a final time in 1980 over Andy Bean. While Nicklaus is tied at five, it could have been higher. He finished runner-up four times. 
This weekend could provide for an exciting finish and it will be interesting to see if there are any movers in the list of most PGA Championship wins in a career.
All stats courtesy of the PGA Tour.